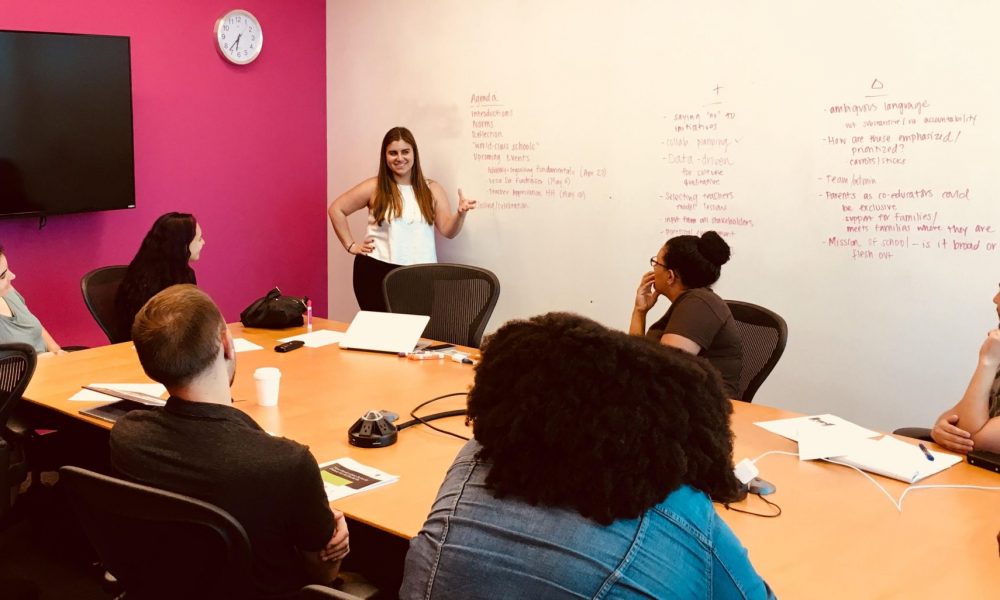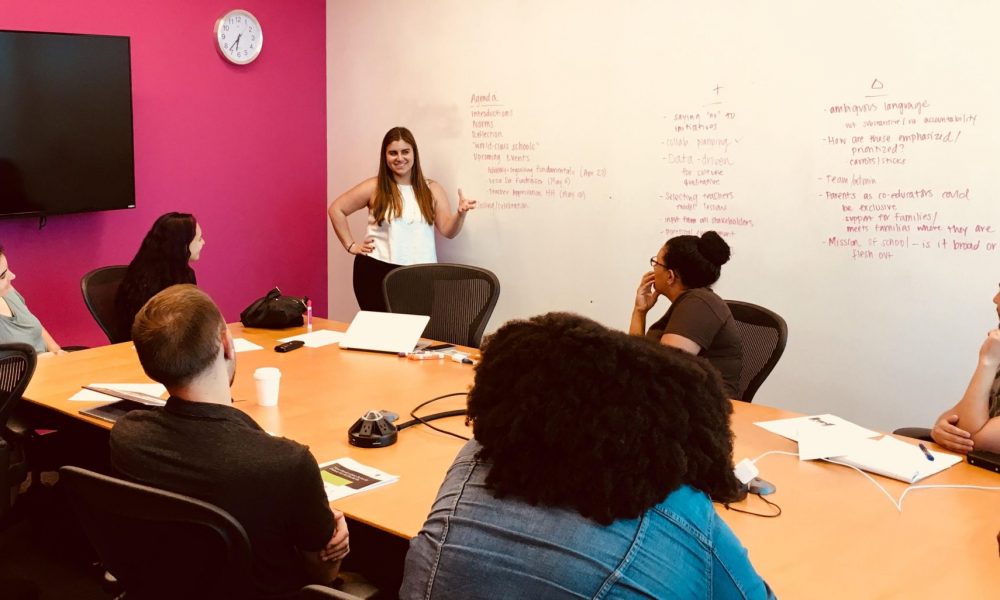 Today we'd like to introduce you to Yannell Selman.
Yannell, let's start with your story. We'd love to hear how you got started and how the journey has been so far.
When my parents arrived in Miami from Cuba they, like many of Miami's hopeful immigrants, wanted the best for me. Still, it was challenging to navigate U.S. systems as a newcomer, including the school system. They placed me in my local neighborhood school, Snapper Creek Elementary. I was fortunate enough to excel in Miami-Dade County Public Schools. I always liked school and was tracked into "gifted" programs early on. When it was time for high school, I applied and was accepted into an International Baccalaureate magnet program at Coral Gables Senior High, which was 9 miles away from my home. I had no trouble completing over 10 AP/IB courses, passing all of my exams, and graduating with a 6.4 GPA. I got a full scholarship to attend the prestigious Northwestern University, which was recently rated the #10 school in the world by U.S. News and World Report.
As a low-income first generation Latina and college student, this should have been a success story. It wasn't.
Northwestern was a shock. I was completely unprepared both academically and socially for such an elite school. This part of my story is not unique; many low-income kids of color find themselves ill-equipped to compete at the college level, no matter their success in high school. If the academic rigor at Northwestern was difficult, the social element was impossible. One night, for example, I was telling my roommate about a project where I had volunteered to write the essay portion for a group project. When I mentioned this to my Long Island-born roommate, she laughed aloud and said, "They are letting YOU write the essay? You barely speak English!"
After a tough first year, I eventually flourished, but this experience of being at the top of my class in high school and still being completely unprepared for college was my first wake-up call about educational inequity. By the end of my four years at Northwestern, I had signed up for Teach for America, a competitive two-year teaching program placing high-achieving leaders in America's toughest schools.
I taught 2nd grade Bilingual in Richmond, California in the Bay Area. Almost every single one of my 28 students was born in a different country, and every parent told me that they had come to the U.S. to give their children the best, just like my parents. My heart broke every time I heard this, knowing that our school was one of the worst performing in the state. We had four principals in one year, less than 20% proficiency on state tests, and 90% of our teaching staff was in their first three years of teaching. For two years, I watched educational injustice in action every day.
I started going to school board meetings to learn more about the leadership of my district and was repulsed to hear school board members blaming my students for the failures of our schools. They said things like "these kids can't speak English" and "they are too poor" to succeed in school. It was clear to me that our kids and families were doing everything right, and it was the system that was failing, not the families. I soon found out that three out of our five school board members were under investigation by the FBI and SEC for bond corruption.
I became a community organizer in Richmond. Even though I had no formal experience with community organizing, I felt it was the perfect way to stay close to the community I wanted to serve while making systemic, policy change that would benefit all kids. The families I worked with made real policy change at the school, district, city, and even state level.
I was most impacted by the incredible leaders I got to work with. Tomasa is one example. When I met Tomasa in 2014, she was volunteering at her school by shelving library books and bringing the teachers tamales. A year later, she was leading a protest of over 200 people, meeting with state legislators in Sacramento, and Richmond's school board members were asking her for advice on policy questions. Seeing families grow in their leadership inspires me every day.
When I was promoted to Organizing Director, I was excited to develop a diverse group of leaders across four northern California cities: San Jose, Oakland, Richmond, and Sacramento. I saw how community organizing works across very different demographic communities. We won local, district, electoral, and state-level campaigns to improve our community's schools.
Before I knew it, my younger sister, who lives in Miami, turned three. It was time to start exploring elementary school options for her. In those years, I would visit my family and do some school tours during each visit. I was appalled by what I saw in Miami, my home community. One charter school told me that I could not get my sister in if I did not know someone at the school. Another had an entrance exam. I met a teacher at a magnet school who told me that even the district application process is corrupt, with the front office person often manually changing the results of the lottery. Very few schools agreed to let me tour. This lack of transparency and corruption was disturbing. I finally decided to move home when I visited a charter school in South Miami where the principal explicitly said she did not want to serve Black students because her school was "elite." I couldn't let this go.
I began conducting one-on-ones with education leaders to learn more about Miami's education ecosystem. I met with dozens of education leaders, all of whom had the same frustrations with our school system but did not have an avenue to make a change. I wanted to organize around education issues, but there was not one organization that did this work in the entire county. I realized that I was uniquely positioned to put a stop to some of these injustices. I figured I was one of the very few people in the world that was from Miami, had experience in community organizing, and knew education. I spent two years in an ideation phase. I quit my job in December 2016 and moved back home to launch P.S. 305 in January 2017.
In our first year, P.S. 305 conducted a robust listening campaign. Our team interviewed 450 parents, teachers, students, and community leaders from 57 schools and 30+ education organizations. We learned a lot. Miami-Dade's schools have made incredible progress over the past ten years, and we are seeing real academic gains. Still, we have a long way to go before every student in Miami has access to an excellent and equitable education. In 2018, our families hosted Miami's first School Board Candidate Forum in over a decade. We had 250 people in the audience, engaged in our K-12 public school system's leadership. Over the next year, we intend to work with Miami-Dade County Public Schools to implement best practice policies on issues our families care about. This year, families have chosen to work on Social and Emotional Learning as a key issue.
Our long-term vision is to build a movement of thousands of Miami's parents, teachers, students, and community members that are informed, active and empowered to improve Miami-Dade's public schools. Every child deserves a world-class education, and we are here to make that promise a reality.
Overall, has it been relatively smooth? If not, what were some of the struggles along the way?
There have been many challenges!
As a young (28-year old), Latina entrepreneur, I don't have a lot of credibility. Despite my fancy degree and track record of success, people don't automatically take me seriously when I walk in the room. There have been numerous times when I'm in a meeting and someone asks me to grab them coffee or interrupts me when I'm sharing an idea or calls me a "kid." I get called "idealistic" a lot; people constantly doubt my vision, even though I've seen our model work firsthand. I feel I have more to prove because of my identity.
Growing up low-income in Westchester also means I didn't start out very well-connected. I don't have a rich uncle that can finance my dream. I didn't have a "founding funder," a wealthy philanthropist that hired me to execute on their idea. All the support, including financial support that I've built has been from scratch. In 1.5 years, I've raised over half a million ($500,000) for P.S. 305. We've done great work with those investments, activating over 1,000 Miamians in the fight for great schools and building 50+ strong parent leaders across Liberty City, Overtown, and Little Havana. But that's not even close to enough to support the broad-scale work we want to do. If we are going to reach thousands of low-income parents, teachers, and students, we need an army of community organizers to meet them where they are: in their homes, schools, community centers, etc. That requires a lot of people capacity, which requires funding.
Entrepreneurship is HARD. My journey has been about taking the challenges and turning them into opportunities. This is what true leadership requires.
Please tell us about P.S. 305.
P.S. 305 is building a movement of parents, teachers, students, and community members that are demanding great schools for all children. Our vision is for every child in Miami-Dade to receive a high-quality education, and we achieve that by informing, organizing, and empowering leaders that advocate for a rigorous system of high-quality schools.
P.S. 305 follows the PICO model of community organizing, with some elements of the Asset-Based Community Development Institute and 270 Strategies theories of organizing incorporated, as well. We follow a four-part organizing cycle: listen, research, act, reflect.
Our organizing work begins by listening. We conduct one-on-one meetings and house meetings with hundreds of people affected by educational inequity in our target neighborhoods. In 2017, for example, we held 450 one-on-one interviews with parents, teachers, and students from 57 schools and over 30 community-based organizations. Our initial listening campaigns help us identify specific problems and leaders in the community who are most affected by these problems. These are the people with the most power to resolve them. In 2017, we identified a lack of social and emotional support as the biggest issue facing our stakeholders.
Following the listening phase is a research phase, where leaders work to find policy solutions to the problems identified. This entails hosting "research meetings" with decision-makers to learn more about the problem. Groups of parents and teachers come together for meetings with school board members, the superintendent, and district staff. In 2018, groups of parents and teachers are reaching out to these decision-makers to learn more about the to selected issues they are researching, working to understand the history, root causes, and political dynamics around these issues while simultaneously identifying allies and building relationships.
The third phase in our organizing cycle is action; leaders plan and execute actions to create measurable, tangible change in their community. Our research supports our leaders' creation of an action plan that strategically outlines how leaders will take action in order to change the status quo. Action plans, or campaign plans, identify one quantitative, time-bound metric that we will aim to achieve as a team. Once the goal is determined, parent and teacher leaders outline their strategies and tactics for achieving this goal. Some examples might include collecting petition signatures, writing an op-ed, or hosting a public action with more than 200 people.
The final phase in the cycle is reflection. We debrief the work done throughout the entire organizing cycle, with the goal of maximizing our leaders' learning from this work. We revisit our campaign goal and determine whether we met it or not, potentially deciding to adjust course on the same issue or a different issue. This phase also involves follow-up to make sure that any demands that were agreed to are implemented.
Through the process of completing the cycle of organizing (listen, research, act, reflect), our leaders form cohesive teams that can tackle increasingly complex campaigns. As campaigns grow in complexity, teams develop a federated structure across the city and county, becoming a loud, powerful voice for kids in the local education policy space.
In order to support the organizing cycle, P.S. 305 also publishes policy resources and conducts training for parents, teachers, and organizations. We publish policy resources to create clarity around all elements of the education system, including academic performance and systems-level governance. Our goal is to make information about our schools and the people who run them easily accessible to our leaders. Some examples include an easy-to-read summary of every school board meeting, reports on academic achievement, and one-pagers on policies like Florida's A-F grading system. We use these materials in our conversations with families, schools, and community partners, which helps us build trust and credibility. By disseminating these resources in-person and digitally, we have been able to build a large network, which has supported our recruitment efforts for the organizing work.
We also conduct training for families, schools, and community partners. Organizations such as Teach for America, Breakthrough Miami, Overtown Youth Center, CARE Elementary, and ConnectFamilias have all invited us to train their stakeholders in education policy and advocacy. This, too, has been an effective recruitment tool for families and teachers.
P.S. 305 is the first and only organization that is doing any sort of advocacy around educational equity and excellence in the nation's 4th largest district. Nationally, there is a movement around education organizing. Innovate Public Schools, The Memphis Lift, RISE Colorado, and Great Oakland (GO) Public Schools are examples of local education non-profits that have used organizing to build sustainable leadership and make tangible change in a community. They have effectively brought the community into decision-making processes in education, and our goal is to innovate on these proven methods toward the same ends in our own community. This people-led reform will be a model for other cities and a proof point for inclusive, responsive change.
In short, we build power to do what is right for kids. Through P.S. 305's organizing work, our parent, teacher, and students will realize and exercise their own agency. Power and agency mean being able to implement the decisions they make. Our leaders will be a part of a robust network of education advocates who are informed and active in pushing for educational excellence and equity. By building a diverse group of stakeholders and cultivating leadership, we can build leaders and improve the school system, one campaign at a time.
If you had to go back in time and start over, would you have done anything differently?
I'd focus on getting out of my comfort zone earlier, more often, and at a larger scale. My most transformative, impactful experiences have been in moments of growth, when I'm least in control and when I have the most to learn. Going to college at Northwestern was one of those moments. Teaching after just six weeks of training was one of those. And becoming an entrepreneur is one of those, too. Becoming the best person and leader I can have all hinged on the challenges I have faced and subsequently overcome. There have been moments when I've played it safe, however, in order to be comfortable and confident. If I had to start over, I would have taken bigger risks early on.
Contact Info:

Image Credit:
P.S. 305
Getting in touch: VoyageMIA is built on recommendations from the community; it's how we uncover hidden gems, so if you know someone who deserves recognition please let us know here.