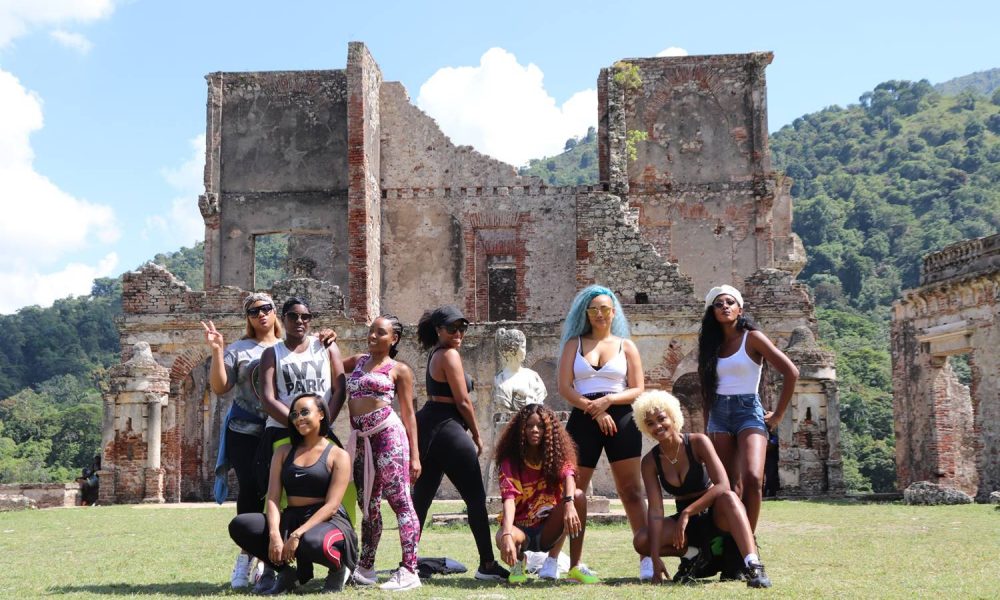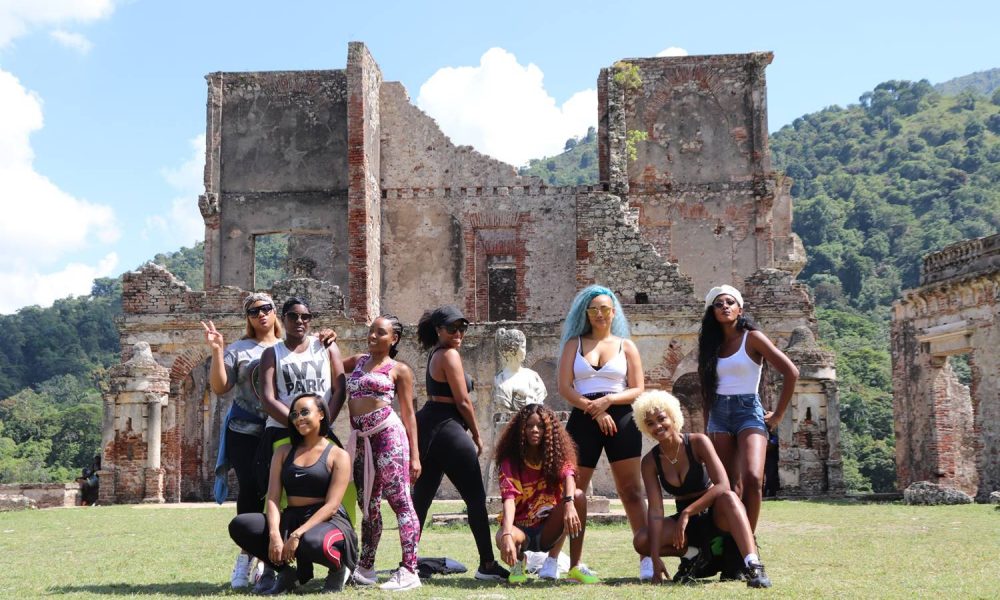 Today we'd like to introduce you to Whenda "Wanda" Tima.
Whenda "Wanda" Tima was raised in Turks and Caicos on the beautiful island known as Grand Turk and later moved to South Florida as a teen. Wanda is the oldest of four children who come from Haitian immigrant parents. Her roots hailed from the historic and majestic Cap-Haitian, Haiti.
After graduating from Dillard High School at the age of 16, she was inspired to apply to colleges and universities with uncertainty. Wanda became the first person in her family to earn a college degree when she graduated from Bethune-Cookman University with a Bachelor's in Mass Communication with a specialty in Journalism and Public Relations. Wanda worked in broadcast media at various radio stations, interned for BET Network and subsequently two television stations in Daytona and Orlando, Florida.
Excited about her heritage and with a passion to give back; on October 2011, Wanda started "L'union Suite", a Haitian-American site dedicated to highlighting positive and uplifting stories about Haiti and Haitian living abroad from celebrities to everyday heroes. For her, this was a personal project aimed to help other Haitian-Americans who wanted to learn more about Haiti and its culture, who often felt disconnected from the experience.
By December 2011, Wanda co-founded "The Haitian-American" the Facebook page quickly grew to over 100k fans while averaging 5 Million views weekly. In 2015, after receiving numerous emails and calls from consumers and celebrities looking to purchase or work with Haitian-owned businesses; Wanda expanded on the idea and developed "L'union Haitian Professional" directory. The site is a welcome home environment for Haitian Professionals.
Wanda has long realized the need for a better Haiti, and she realized that the solution starts with each one of us. Today L'union Suite is the number digital platform for Haitian-Americans with over 350,000 subscribers and a reach of 3 to 5 million weekly. The platform includes a business directory, yearly celebrity fundraising events, a monthly Facebook live shows, a monthly podcast show, and her team have traveled inside and outside of Haiti covering events working with Haitian celebrities like Karen Civil, Pierre Garcon, Andre Berto, Mackenzie Alexandre, Mona Scott-Young highlighting the best of the best of Haiti and the Haitian culture.
In summary, Wanda is determined to change the world's perception of Haiti and its diverse people. With blogs and posts going viral, she became known as the unofficial Haitian ambassador, working with Haiti's top Hotels, Companies, Haitian-American athletes, celebrities, politicians, Haitian Minister of Tourism and even the president of Haiti.
In April 2017, Wanda opened her very first computer lab in a high school in Cap-Haitien, Haiti is currently working on her plans to open additional computer resource centers throughout Cap-Haitian, Haiti. She was recently featured in Forbes Magazine for her work in Haiti and Black Enterprise magazine after planning a very successful Women In Media Tour in Haiti with eight influencers such as included Bad Boy artist Dawn Richard and We The Best Artist Steph Lecor. The tour was highlighted on BET Networks and Black Enterprise social media platforms.
Links:
https://www.forbes.com/sites/jamesellsmoor/2018/12/01/rewriting-haiti-narrative-ten-haitian-entrepreneurs-reinventing-their-nation/#657a4115254f
https://www.blackenterprise.com/women-influencers-perception-haiti/
http://www.lunionsuite.com/lunion-suite-computer-lab-cap-haitien/
Has it been a smooth road?
I think the most important thing I have learned and take with me throughout my journey is to make sure whatever you do in this life, it is aligned with passion and purpose, because there are going to be days where you simply want to quit and your passion and purpose are going to be the only fuel left to keep you driven.
When I started L'union Suite, it was a hobby, along the way it because brand and now, it's a business. I've had to take time into now learning a business I didn't plan to be in. Learning social media management, blogging, building my own website, creating content, building a team, and learning how to operate as an actual business.
I was a one-woman team for over four years, traveling, building a brand, spending every dime I had investing in myself to assure I had built a brand our supporters would love and appreciate, and business and entrepreneurs would be happy to invest in.
There was no blueprint on how to build a business and a brand on simply loving your culture and country, so I worked 20 hour days and seven days a week and took every course/webinar I could find, and communicate with anyone who was willing to teach me the business.
We'd love to hear more about your business.
There are so many who claim to do it for their culture, but I live and breathes Haiti through L'Union Suite and The Haitian American.
At the Core of The Haitian American and L' Union Suite. We seek above all else to provide Haiti to the world in the accurate and authentically Haiti's way. Media groups will tell you there are mudslides and become generous in the conveying of poverty but the won't show you the little lady who has the best coffee on this side of the hemisphere because her and her family has been coffee harvester for the past four generations.
They won't show you the wave of touristic interest after initiating and inspiring multiple "come see Haiti for real trips" that has now left the trail wide open for pilgrimage trips, ultimate Haiti experience trips, spring break trips, get out of America for a while trips. They started with creating a wave of ambassadors young's adults, millennials, the vocal groups, the posting ones, the resharing ones, the group that choosing to take their money and pour it in to a country they know needs the economic jump start and it starts with telling the stories no one else will tell.
It's with curating news, happening accomplishments less focus on the pain of a country but the joy of a people who won't back down. No matter what country they are in and the country they call home. We, L' Union Suite are the voice of the culture of Haitian and Haitian Americans and uniquely bridging the two and encouraging relationships and respect neither of the two would know to exist if not for the coverage that let them know it was possible. We change the global image of Haiti by changing the viewpoint of the people who are Haiti, Haitians, and Haitian hyphen anyone who will listen and log on to our page, like us on Facebook and follow us on Instagram.
We assist in making tourists. We curate experiences to share for the world to see. The world in return becomes more likely to give, more like to spend and more likely to share with those who will spend and/or give. That's one of the facets of L' Union Suite. Curating the side of Haiti people need to see and spending on an experience you can't pay for.
When you look back, what are you most proud of?
Being able to raise money and opening our 1st computer lab in a school in Cap-Haitien, Haiti.
The most poignant moment of the day was when one of the oldest students, who is also top of his class told Mrs. Tima, "You know why we are even more thankful to you? You made us a promise and you actually came back and kept your word."
The fact that I grew up not knowing much about my culture, my country and being able to go back to the same country and give back to the students who will play a major role in being the change they want to see for Haiti is the most impactful thing I think I've been able to do with my platform.
Contact Info:
Image Credit:
All Photos Belong To L'union Suite
Getting in touch: VoyageMIA is built on recommendations from the community; it's how we uncover hidden gems, so if you know someone who deserves recognition please let us know here.