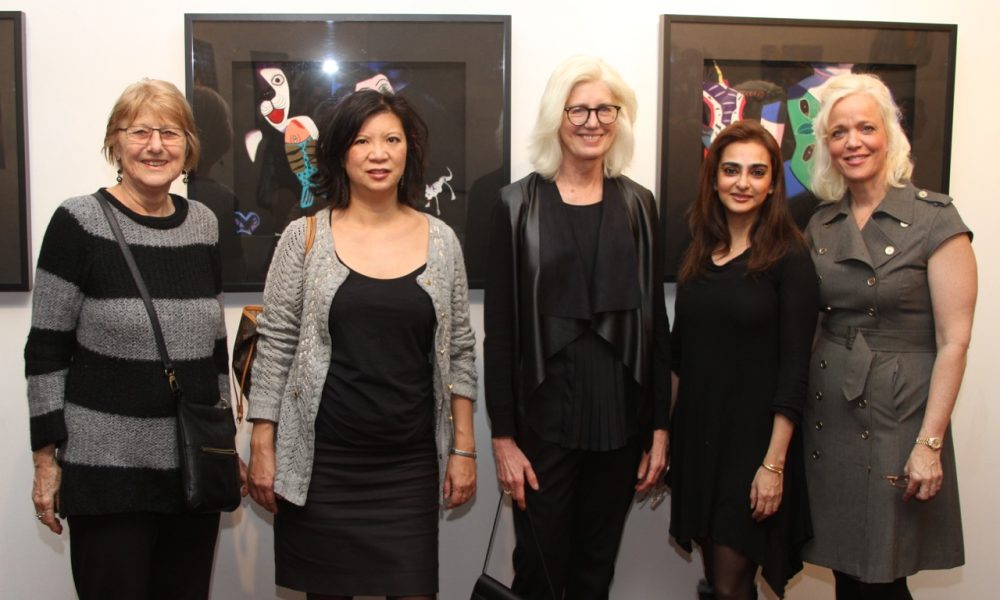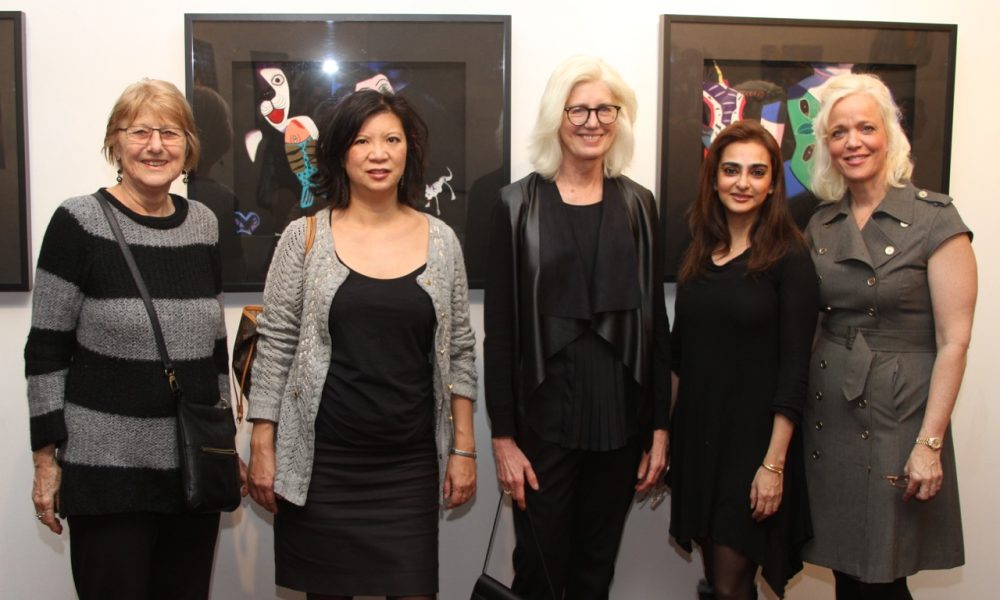 Today we'd like to introduce you to Barbara Rachko.
Barbara, let's start with your story. We'd love to hear how you got started and how the journey has been so far.
I'm an American contemporary artist, blogger and author dividing my time between residences in New York City and Alexandria, VA. Best known for my pastel-on-sandpaper paintings, my blog, "Barbara Rachko's Colored Dust," and my Amazon eBook, "From Pilot to Painter," I am proud to say my pastel paintings have been called "brave, bold and adventurous."
My unusual life has been characterized as "extraordinary and inspiring." At age 25, I learned to fly and became a commercial pilot and Boeing-727 flight engineer before joining the Navy. As a naval officer, I spent many years working at the Pentagon. I left active duty to immerse myself full-time in art. Some years later, I retired as a Commander in the Naval Reserve.
On 9/11, my husband, Dr. Bryan C. Jack, was tragically killed on the plane that hit the Pentagon. This was a devastating loss, to say the least, but I managed to persevere.
I use my large collection of Mexican and Guatemalan cultural objects – masks, carved wooden animals, papier mâché figures, and toys – to create one-of-a-kind pastel-on-sandpaper paintings that combine reality and fantasy and depict personal narratives. My paintings are bold, vibrant and extremely unusual.
New York critic Peter Dellolio remarks, "It is undeniable that, like de Chirico, Barbara Rachko has created a unique, original and very private landscape."
Arts writer and critic, Ann Landi has said, "Barbara Rachko's antecedents are not in the folk art traditions of the cultures she studies and embraces, but rather in the sophisticated strategies of Henry Matisse (who was a master at mixing patterns) and Edgar Degas (who exploited the power of oblique angles and cropped figures)."
I exhibit nationally and internationally and have won many awards during my 30+ years as a professional artist.
Has it been a smooth road?
On June 16, 2001, I married Dr. Bryan Jack, my longtime companion and soulmate, during a very private ceremony in Alexandria, Virginia. He and I were 48 years old and this was the first marriage for us both. Sadly, we never celebrated an anniversary. Exactly 87 days later my new husband was a victim of the 9/11 terrorist attack.
On September 11, 2001, Bryan, a high-ranking federal government employee, a brilliant economist, and a budget analyst at the Pentagon was en route to Monterey, CA to give his monthly guest lecture for an economics class at the Naval Postgraduate College. He boarded the American Airlines plane out of Dulles Airport that was high-jacked and crashed into the Pentagon, killing 189 people. Losing Bryan – especially then – was heart-breaking, cruel, and devastating beyond comprehension. It was so unfair. I was numb and in shock.
The next six months passed by in a blur. I made a decision and pledged that I would not let the 9/11 attackers claim me as one more victim. My own life had been spared so I began to work to make the days count.
The following summer I was ready to – I HAD to – get back to work in my studio. I knew exactly what I must do. More than ever before, learning and painting would become the avenues to my well-being.
Because I use reference photos for my pastel paintings, the first challenge was to learn how to use Bryan's 4 x 5 view camera. At that time I was not a photographer. Bryan had always taken reference photos for me.
In July 2002, I enrolled in a view camera workshop at New York's International Center of Photography. Then for several years, I continued to study photography there. In 2009, I am proud to say, I was invited to present a solo photography exhibition at a New York gallery. At the opening, I remember thinking how proud Bryan would have been of my accomplishments.
In 2003, I resumed making my "Domestic Threats" series of pastel paintings, something that had seemed impossible after Bryan's death. The title of the first one completed using my own reference photo was, "She Embraced It and Grew Stronger." The title is autobiographical. "She" is me and "it" meant continuing on without Bryan and living life for both of us.
We'd love to hear more about your business.
The Black Paintings series of pastel-on-sandpaper paintings grew directly from an earlier series, Domestic Threats. While both use cultural objects as surrogates for human beings acting in mysterious, highly-charged narratives, in the Black Paintings I replaced all background details of my actual setup (furniture, rugs, etc.) with lush black pastel. In this work, the 'actors' are front and center.
While traveling in Bolivia last year, I visited a mask exhibition at the National Museum of Ethnography and Folklore in La Paz. The masks were spot-lit, presented against black walls, and looked eerily like 3D versions of my Black Paintings. I immediately knew I had stumbled upon a gift. So far I have completed five pastel paintings in the Bolivianos series, while one is in progress now and another is in the planning stage.
My pastel paintings take months to complete. I meticulously apply and blend as many as 25 layers of soft pastel on sandpaper. My self-invented technique results in rich textures and vibrant, deeply-saturated color. When people first encounter my work, often they are surprised to learn it's pastel.
All of my pastel paintings are an example of a style called "contemporary conceptual realism" in which things are not quite as innocent as they seem. In this respect, each painting is a kind of Trojan horse. There is plenty of backstory to my images, although I prefer not to over-explain them.
The world I depict is that of the imagination and this realm owes little debt to the natural world. Recently, while giving an art talk I was reminded how fascinating it is to learn how others respond to the work. As New York art critic Gerrit Henry once remarked, "What we bring to a Rachko… we get back, bountifully."
Do you recommend any apps, books or podcasts that have been helpful to you?
I love to read so there are plenty of books that I turn to for inspiration! Every Wednesday on my blog, I quote a passage from a book that I'm reading. See www.barbararachkoscoloreddust.com.
Pricing:
I work in two sizes. Retail prices for small pastel paintings (28″ x 35″ including frames) are $10,000. Large ones (50″ x 70″ including frames) are $45,000. I always sell framed work.
Contact Info:
Getting in touch: VoyageMIA is built on recommendations from the community; it's how we uncover hidden gems, so if you know someone who deserves recognition please let us know here.