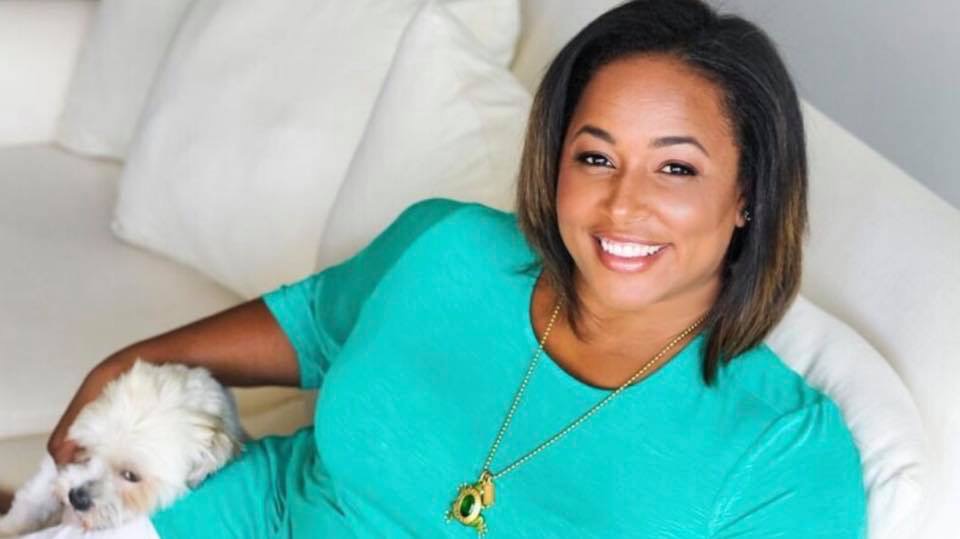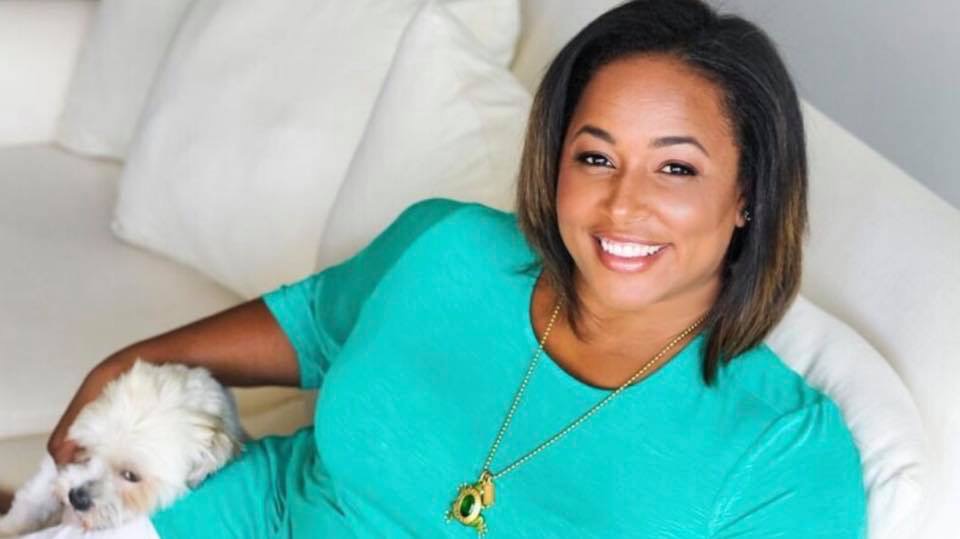 Today we'd like to introduce you to Liza Romero.
Thanks for sharing your story with us. So, let's start at the beginning and we can move on from there.
I was raised in North Philadelphia. Like most poor communities, we lacked resources and access to REAL opportunity. Our community was closely knit, loving and notorious for its crime. I remember coming home one day and seeing a huge camera crew gathered on the corner as I got off the trolley. I assumed there had been another murder or overdose, or drug raid. I approached a cameraman and asked him if he knew who had been killed. He looked at me with the most confused expression. He told me no one had been killed, but they were filming a documentary about the worst neighborhood in America. I asked him what the name of the neighborhood was and he replied, "This one." Insulted, I immediately responded, "No it's not, I live here!" He shrugged his shoulders and said, "Sorry kid," and walked away. Years later, I would see an ABC Nightline special called, "The Badlands: Death of an American Neighborhood." It's funny how different your perspective can be depending on your vantage point. I thought my neighborhood was the best! Nowhere in that series were my neighbors who were hardworking, went to work every day, looked out for each other; those images were nowhere to be seen.
Being poor wasn't a big deal, because everyone around me was poor too. It was never anything that was called out unless you got caught up talking trash with someone. I grew up in a loving home with my mother, sister, grandparents, and my two youngest uncles, who I refer to as my brothers. I don't remember feeling poor, because there was always someone who had less than we did and if my grandparents knew about it they were going to help. Every two weeks our church donated food to our household and, like clockwork, every two weeks my grandparents were inviting people over to share it with.
I was always so in love with the beauty and talent my community produced. I remember summers filled running the streets with friends, exploring and playing in abandoned buildings or lots, going to the playground, which had no working toys but an awesome handball court, and countless hours in the corner hydrant and always making it home before the streetlights came on. When creating The Sonoran Initiative (TSI) my best friend Caran Hartsfield (TSI's Vice President and fellow North Philly native) and I shared a lot of emotional reminiscing. We remembered friends and loved ones we knew who were exceptionally talented and gifted, but whose potential either literally or figuratively died on our blocks. We knew brilliant people who could be accountants, lawyers, stockbrokers, etc. but had no access to those opportunities.
I remember watching friends flip and contort their bodies off discarded mattresses. They moved like feathers in the wind. Remembering them, I can imagine them as gymnasts, but they had no access to a coach. My neighbor who sold food platters from her window during the winter, water ice during the summer, and always had a line of customers could have been a chef. The drug dealer who could riffle off percentages without using a calculator, who built a business (albeit illegal) might have had a totally different outcome if a business person tapped him instead of someone from our neighborhood. So many natural talents, amazing gifts, and undeniable grit, but no structure to realize them.
Caran and I pondered over the cracks we fell through versus some of our loved ones. The one common denominator we determined was that we were afforded the opportunity of attending school outside of our neighborhood. Our mothers insisted on it and made it happen. We both went to McCall elementary school near Center City in Philadelphia, where we met in the 6th grade. From there, we attended and graduated from The Philadelphia High School for Girls (class 233). What a difference it made in our lives. Something as simple as a bus or train ride to another part of the city. Watching the landscape change from blight and concrete to green spaces, commerce and community investment would have an unknown impact on us. It was a game changer.
I was able to break my cycle of poverty by working in corporate environments; my area of expertise is Human Resources (HR) and HR Technology consultation. Caran became an acclaimed Filmmaker/Director and is a Professor of Film at NYU. About two years ago we started to fortify the idea of TSI as a movement. Six months later my job was eliminated. I made the decision not return to corporate and instead put everything I had into TSI to fully build it. It was one of the best and scariest decisions of my life! Together, Caran and I are realizing a dream that has resonated in our souls since childhood. Our mission is to end generational poverty by finding promising and potential-filled youth in our most neglected zip codes and connecting them to our personal and professional networks to create leverage in the market and in life.
On August 10th we launched our first cohort, which focuses on Technology. It was amazing and is so exciting realizing we are just getting started!
Has it been a smooth road?
The journey of creating TSI has been as smooth as a road under construction. Logistically and from a partnership building perspective, it has been incredibly successful. Emotionally and financially, this has been one of the most challenging things I've taken on in life.
Here's the thing with birthing your passion: it is a birth! With birth comes contractions and TSI has been in active labor for more than a year. I love acknowledging my friends and family as TSI's doulas in this process. They have literally held me up, wiped my tears, encouraged me to keep going and helped me welcome this baby into the world. My Mom, Caran, and my son are my most constant and consistent sources of support. Without them and so many others cheering me on, I couldn't imagine where I'd be.
I planned for as much as I knew to plan for when I decided to not re-enter the job market. I wrestled with not having the pseudo-security of a corporate paycheck. Expecting a direct deposit every two weeks until someone decided I wouldn't, was no longer acceptable. I thought if I could help it, I never want to give someone that power over my livelihood again. I started to question where I was depositing my gifts and talents. During my career, I made and saved corporations millions of dollars through creating efficiency and building lean, dynamic teams, processes and automation. How much more could my community benefit from my gifts? I further thought, if my position could be eliminated as a top performer, how could anything I do in a corporate environment be safe or secure? I decided to give up my gorgeous waterfront apartment, invest my savings in TSI and I started grinding, consulting only on a part-time basis.
What I didn't know to plan for was the unknown; that tricky space where I didn't know what I didn't know. I learned that in the same way the universe conspires to make your dreams come true once you take action, negative energy can attack your thoughts if you allow it in. I'd never struggled more with my own limiting thoughts and self-doubt. I believed so much in what I wanted to create in TSI, yet I was working with a concept and a radical idea. I am a process person, someone who built a career in data, workflows, systems, metrics, and analytics. I had to learn to recalibrate how I measured success. Success to me meant having a really nice six-figure income, being able to take care of my family, having the means to do what I wanted when I wanted to, etc.
Watching my savings dwindle and living with friends and family while I chase this dream is something I have to remember is the result of a choice I made. It wasn't the best plan, but it was the plan I had. Understanding that, I had to eviscerate the victimized mindset I allowed to seep into my thoughts and constantly remind myself of my "why?" My "why?" was bigger than my ego. The idea of ending the vicious cycle of generational poverty for youth was more than worth my bruised credit score. Envisioning this movement grow from Miami to Philly, to New York, Atlanta, Chicago… that is so much more than my temporary discomfort. TSI is Caran's and my legacy, it is what our children and our community will one day step into. It is more than worth it!
At any point, I could get a job if I wanted to. I could stop struggling and go back to corporate. But then what about this dream? What about all of the young people we need to find who are just like we were? What is the greater cost? Do I struggle now and deal with the discomfort of not having money and access to things temporarily or do I give up on TSI? I couldn't let this dream go. Moreover, every time the thought entered my head something incredibly amazing would happen or open up for us that was undeniable proof that I should keep going. So here we are! We have exceptional Fellows in our cohort, all of whom are brilliant and gifted in their own unique and wonderful way. Looking into their eyes and seeing what this experience means to them is a greater gift than we could have imagined.
So, no… It has not been a smooth road, but we have developed the most resilient tread to handle it and collectively we are stronger for it and more prepared than ever to continue toward our destiny.
So, as you know, we're impressed with The Sonoran Initiative – tell our readers more, for example what you're most proud of as a company and what sets you apart from others.
The Sonoran Initiative is committed to ending the cycle of generational poverty and transforming lives in urban communities. What makes us unique is that both Caran and I have personally and intimately experienced what it means to grow up in poverty. In designing this program, we literally created a curriculum for our 18-24-year-old selves.
In the U.S. there is a belief that when a young person turns 18 years old, they become an adult. Somehow, on that magical day, they are supposed to be ready for everything adulthood will thrust upon them, whether they have been prepared or not. It is incredibly unrealistic.
In creating TSI, we considered our own personal struggles and the resources which would have helped us overcome so many of these obstacles. Caran and I wrote a list of barriers and considered workable solutions for each. We then decided to expand and create a wish list of supportive services to enhance our program. In addition to our customized cohorts, our critical add-ons would embrace therapy, art, financial literacy, college support, and a scientific approach to understanding our strengths.
It was essential TSI have a therapeutic component. As a young teenager, I witnessed a murder in front of my house. After shooting another man, the killer saw me in my window. I immediately squatted under my window sill and waited, terrified. I anxiously waited for the sound of breaking glass downstairs, expecting him to make his way into my home to hurt or kill me. Thankfully, that didn't happen. The body of the deceased man remained in front of my house for hours. This type of trauma, along with so many others, linger in our communities and often times without support. In violent communities especially, so many of us feel we have to "keep going" or "get over it" and needing or wanting help is often perceived as weakness. As a community, it seems we collectively we ignore our mental and emotional wounds. I once read many poor people experience PTSD symptoms similar to war veterans. This is evident, not only in my experience personally, but for many of our friends and family who have witnessed or experienced tragedy, loss, violence, and other impacts of poverty on a recurring basis over extended periods of time.
To that end, we have created a dedicated "Care Team". TSI's Care Team guides our conversations relative to poverty, trauma, bereavement/grief, worthiness, self-confidence and mental health/supportive services. Our Care Team is led by two amazing Florida-based practitioners. Aprile Andelle is a licensed marriage and family therapist and Morgan McGhee Wangia is a psychotherapist. These incredible women have sponsored our Fellow's first year, offering group and individual counseling. They will also lead therapy-based workshops in support of our Fellows wellness and healing.
TSI's goal is to remove the stigma of mental health and support services while creating a sacred space where our Fellows can freely express their feelings and shared experiences. We've already seen the benefit of this approach and are so fortunate to have Aprile and Morgan lead the charge for us in our inaugural year.
Other critical and essential areas of TSI's program are:
-Technology Cohort, sponsored by Carlos Vazquez CEO, and co-founder of CDG Innovations and Founder of Miami EdTech; co-facilitated by me (Liza Romero)
-Financial literacy, sponsored by Hyacinth Henderson of the Henderson Financial Group
-College planning and financial aid, sponsored by Gigi Graves, College Success Coach
-Gallup StrengthFinder assessment evaluations and translations, sponsored by Candace Fitzpatrick, CEO, and Founder of Core Clarity
-And "The Fire Walk," sponsored by Fire Power Seminars, co-founded by Connie Phelan and Karen Pfeffer
The Fire Walk was our closing event during our launch weekend. Fire Power Seminars generously gifted this experience to our Fellows along with an exceptional seminar designed to clear limiting beliefs and fears. We witnessed amazing breakthroughs and transformation by our Fellows from this exceptional workshop.
Caran created and is curating our signature Art Actions! program. Along with our Art Chair, Alejandra Estefania, this is our opportunity to expand our conversation about poverty to the city of Miami. We will create an art installation which pays homage to the City of Overtown. It is the city which most reminds us of the neighborhood we grew up in. We will highlight its beauty, history, and contribution to our culture and community. Alejandra will be teaching workshops in which our Fellows can express themselves through varying modalities of art. Our collective artistic expressions will be creatively shared in partnership with local galleries.
Lastly, Caran is directing our year-in-the-life documentary. She will share the story of our Fellow's experiences as we build this initiative. Caran has won awards at both Cannes and Sundance Film Festivals, respectively. At the close of our first year, we have several colleges and universities committed to screening the film and having panel discussions with our team and Fellows about the experience. There is also a local university interested in including our film in their underclass curriculum for one year. We will initiate four additional cohorts in Miami which align with emerging markets in the city. Upon stabilizing here, we will open our next site back home in North Philly.
Our unique value proposition: we operate as multiple nonprofits within 1. In order to holistically and permanently disrupt poverty, we need to cover a multitude of needs. Also, our Fellows can never "age out" of our program. Rather, they grow with us. When they graduate from Fellowship, they become part of our leadership team, becoming mentors and community liaisons. Our wish is to be fully funded so that we can have permanent employment opportunities in the areas we serve and as we scale into future markets. We believe our greatest success will come from the seeds we sow today; this is how we will support our community's healing, from the inside out.
Let's touch on your thoughts about our city – what do you like the most and least?
I absolutely adore Miami! While I LOVE my hometown, Philly, it would benefit from palm trees and turquoise beaches. I also love the innovative spirit in Miami. I've lived a lot of places and I've never encountered more entrepreneurs and people willing to risk it all to create impact and positive change. That creative energy is beautiful and incredibly special!
If I had to pick something to dislike, it would be the fact that one in five people in the city lives in poverty. I believe we have an opportunity to shrink that number. By bridging innovation with raw/untapped talent, we can create an exciting new space. I think people have a lot of ugly assumptions about poor people. Caran and I are proud to stand up and shout, "We are them!" We know firsthand what our community has to offer. Our talent needs to be found, nurtured and prepared for greatness. The gems are out there and we happily serve as the treasure hunters to find our best and brightest.
Genius resides within us, regardless of our lack of resource. Our neglected zip codes have some of the most amazing, innovative, creative, brilliant and business savvy minds you'll find. Embedded in our communities are so many unique and specials gifts and talents. They are expressed and realized in so many different ways. TSI is exceptionally fortunate to create a platform in which we can serve our youth at the highest level. Our Fellows are not our clients, they are our family. They are not a metric on an annual report, they are our legacy. They deserve the best we have to offer and it is our delight to provide it to them. Every struggle, challenge, and hardship has been worth bringing this idea to reality. Ultimately, two poor girls from North Philly wanted to show what we could do if we decided to be unreasonable. We transformed our ordinary lives into an extraordinary movement and we are just getting started!
Pricing:
We are always looking for sponsors and fundraising partners.
Our services are free for our Fellows so every donation is appreciated.
Contact Info:
Address: 1951 NW 7th Avenue A#600
Miami, FL 33136
Website: www.sonoraninitiative.org
Phone: 2672735740
Email: liza@sonoraninitiative.org

Image Credit:
@__slepton (Instagram)
Getting in touch: VoyageMIA is built on recommendations from the community; it's how we uncover hidden gems, so if you know someone who deserves recognition please let us know here.