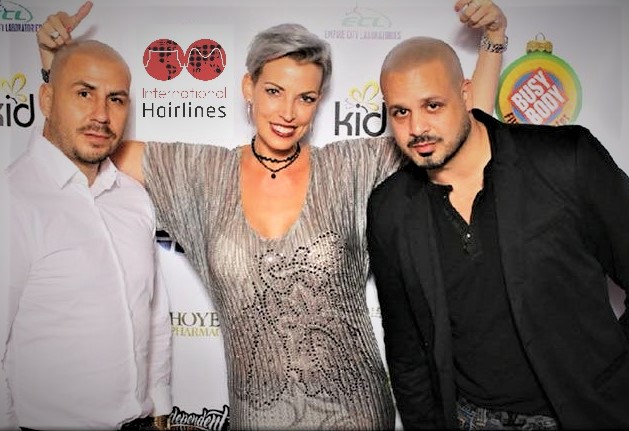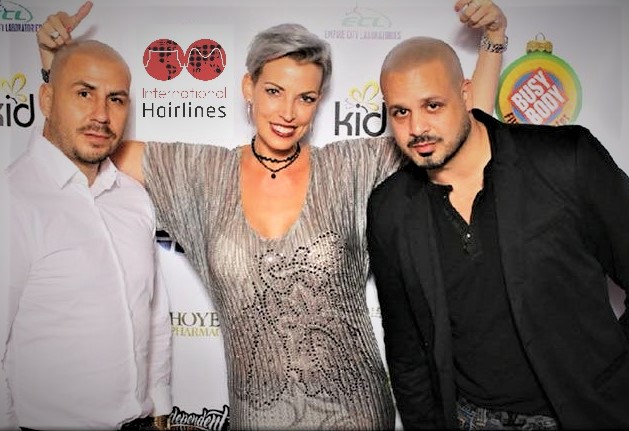 Today we'd like to introduce you to Seif Sidky.
Seif, please share your story with us. How did you get to where you are today?
By most accounts, my life, in all its aspects – business, family, social and physical wellness – through my twenties was going beautifully smoothly until all these aspects seemed to take a turn for the worse simultaneously (or at least it seemed that way to me).
My business and my main source of income had folded, my marriage was on the rocks, I had lost many friends, and I felt physically out of shape and unattractive. It all seemed to happen right around I hit the age of 31 or 32. Coincidentally (or not), that is when my hair loss was out of my control and when I added that to the rest of my misfortunes at the time, my confidence was completely shot.
I had always worn my hair buzzed or shaved – I like that look because it suited me and more importantly was low maintenance. However, the more hair I lost the more frequently I had to shave in order to conceal my hair loss, and the more I shaved the more obvious the difference became between my shaved hair and my bald areas. I had developed the dreaded "horseshoe" in the back of my head, which made me look at least 10-15 years older than I really was. It reached a point where I knew it was the first thing people noticed about me.
Then one day in 2015 as I was driving between sales appointments as an insurance agent, I heard a radio ad about a hair loss solution that creates the illusion of a full head of shaved hear, and that it was not non-surgical and required no drugs, potions or pills. So I checked it out and that was how I found out about Scalp Micropigmentation. That day I extensively researched it and that was my "eureka" moment.
After considerable research, I found only one reputable provider in Florida and had to travel all the way to Tampa to get my procedure done, and was amazed there were no good providers in South Florida – what an opportunity! My procedure took a total of about 15 hours over multiple sessions and I used that time to understand the business, delve into it and ask as many questions as possible.
Immediately after receiving the procedure my life changed. As cliched as it sounds, simply having that hairline that looks so natural sky-rocketed my confidence and gave me the courage to embark on the best adventure I could've ever dreamed of. I decided to get into the business myself, filling that void in South Florida, but more significantly I felt I had so much energy and so much to look forward to. I got back in shape, cared more about my appearance, my family life improved and so did my social life. I had a "pep in my step" I hadn't had for years – that confidence that was regained was like rocket fuel for me.
Within 3 months of hearing that radio ad, I had received my procedure, got trained on how to do it from one of the world's best trainers, got all my licensing and had secured my first Scalp Micropigmentation location in Coral Springs, FL.
While I was in training, I spent countless hours, day and night, practicing my craft and offered to do the procedure on many of my friends and family members for no charge to make sure that when I do start accepting paying clients I am providing quality work because I understood that with such a permanent and potentially life-changing procedure, if it is not done correctly I could potentially ruin clients' appearance and with it their confidence.
Also, reparations would be very costly and bad reviews would sink my business before it even set sail. So I made it my mission to make sure I do my absolute best to ensure there were no mistakes, even if it cost me in terms of time spent per client, and even if the client had to spend so much time with me.
A procedure that would take me 12 hours to do today would take me twice that time back then. I had to constantly apologize to my clients for taking much longer than expected, and I was fearful they would get impatient even though there was no extra cost to them (except their time), but to my pleasant surprise, all the time spent with clients creates this really genuine bond, and I can proudly say I have made quite a few good friends in the process.
This unrelenting attention to detail and perfectionism has thankfully translated in so many client referrals and business started booming. At one point in early 2017, I was treating on average 3-4 clients per day and that started taking a toll on me physically. I was approached on a number of occasions to start training others, but I was reluctant because I did not consider myself a professorial type, but I also did not think that it was wise to train my future competitors.
Until I began to notice a shift in the industry: there were more and more trainers in the industry with much less experience than me, as well as a vast increase in "botched" work that I would have to repair. At one point I was repairing on average 2 procedures per week that were done initially elsewhere. South Florida, unfortunately, became the hub of bad SMP work, due to the state's lack of regulations and abundance of unscrupulous people trying to make a quick buck.
My original fears from when I started in this business were coming to fruition, the industry was starting to get a bad name and other practitioners were doing bad work for very cheap prices. When faced with this dilemma I made two very important decisions: 1- I was going to up my game and raise my prices to distinguish my work and separate myself from the unscrupulous and 2 – I was going to provide high-quality intensive training to only those who demonstrate a genuine desire to provide quality work, and I was going to follow up that training with continued support and mentorship.
I was going to do my part in fighting against the deterioration of the industry and help turn around Florida's reputation in the business. By doing that I believed, we all benefit – the clients and the SMP practitioners.
It is when I began training that the idea for "International Hairlines" was born. I figured if I am training all these potentially great artists and some of them need direction after training in terms of business development and marketing support, so why not give them an opportunity to hit the ground running in this business under my guidance and branding?
My vision was to create an international brand associated with quality work, where the new artists are supported and mentored by the more experienced ones, all working for the sake of maintaining and elevating the quality of this life-changing service that we provide. I knew however that in order to achieve that I would need the help and collaboration of other experience and renowned artists around the world, and so I reached out to many of them and the feedback I received was only positive.
Some decided to join me in my venture and assist with mentorship and continuing education, some decided to operate solo, and some actually formed other collaborations elsewhere, but in the end everybody agreed that this collaboration and exchange of ideas is going to be beneficial to the industry, rather than reticent competition which was creating a somewhat toxic environment.
So I am happy to say that today's SMP climate is much more positive and all the talented renowned artists around the world are being recognized for their good work as well as training, and we now send each other referrals on a daily basis, which benefits the client because they don't have to travel as much to receive quality treatment, as well as the students in cases of training.
International Hairlines currently has 3 convenient South Florida locations in Dade, Broward and Palm Beach counties, as well as in Boston, MA, Albany, NY and coming very soon to Cairo, Egypt (my birthplace). We also are affiliated with other top locations in Los Angeles, Chicago, and North Carolina.
I also own and operate the "SMP Training Center" with a brand new location in Boca Raton where I will conduct my SMP training. But the center also hosts other SMP training from other world-renowned artists on a monthly basis (first of its kind), as well as training in other fields of permanent cosmetics, such as microblading, permanent makeup (lips, eyeliner, eyelashes, etc..)
Has it been a smooth road?
Aside from "competition" from unscrupulous and unethical practitioners (which in fact only cemented our reputation as the provider of the highest quality work), for the most part, it has been a smooth road with certain struggles along the way, mostly relating to finding reliable marketing companies that deliver on their promises.
So, as you know, we're impressed with International Hairlines – tell our readers more, for example what you're most proud of as a company and what sets you apart from others.
Unlike other major brands in the world of SMP, International Hairlines aims to create an inclusive community of integrity-driven SMP artists by providing world-class training by experienced master artists, along with continued ongoing support to new artists.
Our master artists have been hand-picked to represent International Hairlines because of their proven outstanding work in SMP, but also their innate desire to help others succeed. Our master artists serve in the capacity of mentors, providing artistic support as well as business development advice to newer artists. Furthermore, while other major brands work to shield the individual artists from the public in order to claim credit for their work, IHL offers a completely different approach.
IHL is a brand which will be distinguished for creating undetectably natural results consistently. The name "International Hairlines" stems from our pride in the ability to create perfect hairlines, whether they are sharp hairlines (more prevalent in the United States) or more feathered conservative hairlines (such as those preferred in Europe) that will frame the face and achieve the desired result.
Let's touch on your thoughts about our city – what do you like the most and least?
Likes: the diversity, the weather, the atmosphere, the energy.
Dislikes: the traffic, the schemers, and the sometimes lazy workforce.
Pricing:
Hairline Restoration: $1000-$4000
Hair Density Simulation: $800-$5500
Scar Camouflaging/Concealment: $1200 -$2000
Contact Info:
Getting in touch: VoyageMIA is built on recommendations from the community; it's how we uncover hidden gems, so if you know someone who deserves recognition please let us know here.