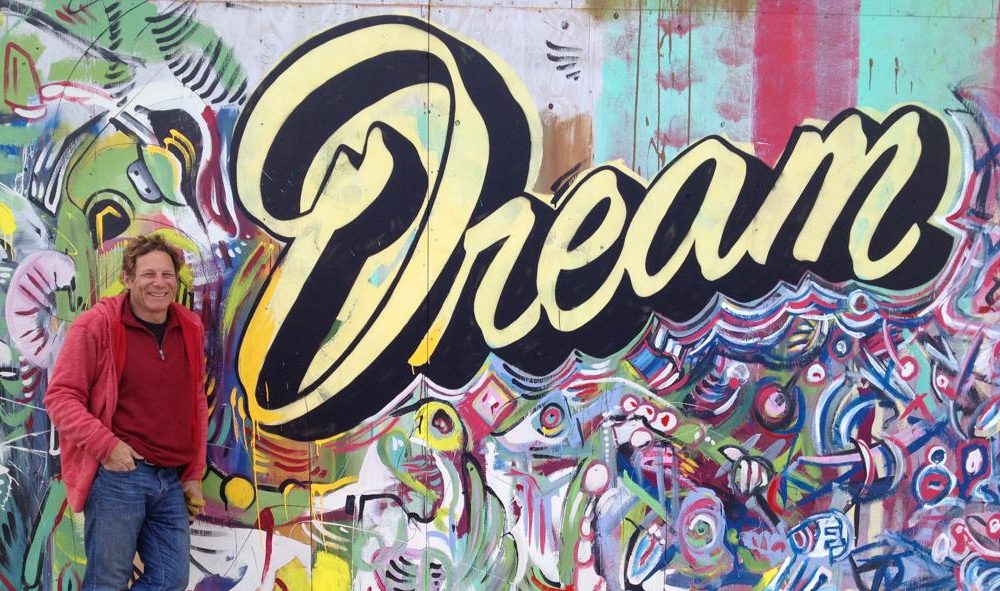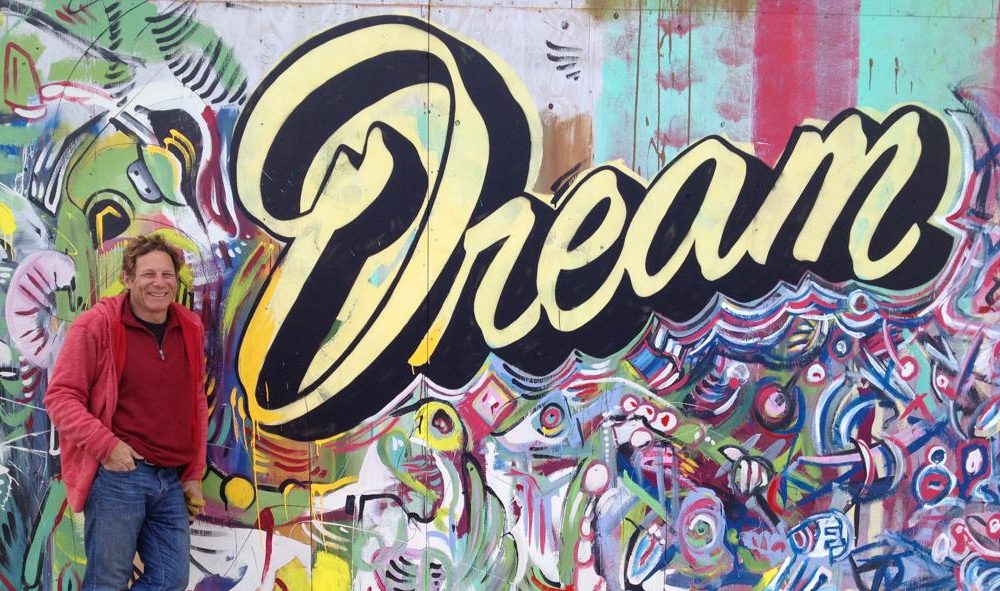 Today we'd like to introduce you to Scott Cohen.
Scott, let's start with your story. We'd love to hear how you got started and how the journey has been so far.
First off, I'd like to tell you a little about the Life Cube for Miami Beach! The Life Cube Project is an interactive community installation providing an engaging art experience for sharing goals and dreams. It's based on my belief that if you write down what you want to accomplish in life, the chances of attaining it are much, much higher!
We're collaborating with the Bass Museum and the New World Symphony to bring this Life Cube to SoundScape Park on 17th Street in Miami Beach, right in front of the New World Center, for five days from Wednesday, November 20 through Sunday morning, November 24, 2019. The project will include community outreach, as children and people of all ages create art and write down their goals and dreams – artwork that will then be featured on the Life Cube. Other elements of art-in-process nature of the Life Cube installation include mural painting on the Cube, artist talks at the Culture Crawl and New World events during that time, and impromptu activities that enliven the space around the Cube. We create Magic! We invite everyone to bring their talent, their passion, and their goals and dreams – come, be a part of the art!
LIFE CUBE PROJECT – BORN AT BURNING MAN
The Life Cube was inspired by my first trip to Burning Man back in 2003. I wrote down a dream of creating interactive art at Burning Man. Finally, after years of struggling to find time to make it happen, I had the chance to realize my dream in 2010. For three years, and returning as an Honorarium Project in 2015, the Life Cube and my team grew, as we designed, built, and burned installations at Burning Man.
The first Life Cube, an eight-foot wood box, was erected in 2011, and friends encouraged us to build another version of the Life Cube the following year. In 2012, its dimensions expanded to sixteen feet, enhanced by writable surfaces for greater interactivity and a more creative and graphic external skin. The next Life Cube "Envision" came together in 2013. It measured 24′ high, and featured a more complex and compelling architectural design with pillars and posts, multi-levels and staircases, more surfaces for writing and drawing, a tapestry wall, colored strobes and spotlights, and a giant painted mural. Our build, design, implementation, art and clean up team included over 155 dedicated Cube-ists!
THE LIFE CUBE FOR DOWNTOWN LAS VEGAS
In 2012, I wrote down the goal of bringing the Life Cube Project from Burning Man to a city around the world. In 2013, we were invited by the Downtown Project to develop the Life Cube Project for Las Vegas. In January 2014, a Life Cube was constructed on an entire city block in the East Fremont district of downtown Las Vegas. Open to the public 24/7, local artists and members of the community painted every surface. One artist called it "the biggest canvas in Las Vegas!" The Life Cube was covered in constantly evolving and overlapping murals, hosting handwritten and painted messages from its visitors who wrote their hopes and dreams on "wish-stick" postcards and dropped them inside. Locally owned shops, bars, and restaurants joined with the Gay and Lesbian Community Center, churches, and Las Vegas' City Hall in the project's goal-setting theme to their constituencies through a satellite cube program. The community outreach was extended to involve dozens of local schools and tens of thousands of area students! On the night of March 21, Life Cube Las Vegas burned in a ceremony witnessed by thousands of participants and viewers. It was a happening. It was a movement!
As an indicator of its artistic value and social impact, the Life Cube was asked to return to downtown Las Vegas two years later, and we built it and burned it in the spring of 2016, in yet another massive community celebration.
OTHER INSTALLATIONS
In 2015, we designed and created a non-burning metal and glass Life Cube for the Reno Sculpture Fest. The 12' sculpture included murals, a Tapestry Wall, and art and goals, dreams, wishes, and aspirations written down by 1,000s of people in the community, including schoolchildren, prison inmates, recovering addicts, and challenged youth. Unlike previous Cubes, where "Wish-Stick" postcards were placed inside and burned, this Cube featured a Wish-Tag Wall, where participants wrote on colorful tags tied to the Cube for others to read.
The Life Cube was also presented in Yerington, NV in 2015 for a non-burning installation created specifically for the Mason Valley Boys and Girls Clubs. This installation included a Tapestry Wall consisting of 1,500 canvas panels and a Wish-Tags from the community, including students, teachers, staff, and volunteers from nine middle schools and high schools in the area. During this installation, I was the keynote speaker for the Youth of the Year Regional B&G Clubs banquet to encourage students and their leaders to write down and pursue their hopes and dreams.
In October 2016, the Life Cube Project had its first New York installation at the Riverdale School in Bronx, NY. The 12′ Cube invited students, parents, faculty, and visitors to paint, draw, write, and collaborate with students and teachers from a nearby public school. This Cube did not burn, but the evolving and inspiring art on the structure engaged hundreds of participants, combining public and private school engagement in the Bronx for this installation.
We were thrilled that The Life Cube Project was asked to be a featured art installation at the 10th anniversary of the annual Chalk the Block arts festival in El Paso, Texas in October 2017, organized by the City of El Paso Museum and Cultural Affairs Department (MCAD). We spent ten days leading up to the installation visiting over twenty local schools to talk to students about goal-setting and connecting art with the community. I spoke to youth from military families at Fort Bliss as well as folks at Opportunity House, a local homeless shelter. Following these artist talks and workshops, the 12′ x 12′ brushed metal and canvas Life Cube installation was erected on San Jacinto Square, in the heart of the Arts District of downtown El Paso. The Life Cube for El Paso included all the elements of its signature approach to connecting art and community: live-painting of murals by several local artists, Dream Tags, a Tapestry Wall featuring canvases created by thousands of El Paso students, and of course – chalk.
Next up: The Life Cube for Miami Beach, to be located in SoundScape Park at the New World Center in November, with collaboration and engagement from students at area schools, the Bass Museum, the New World Symphony, Miami Beach Regional Library, Florida International University, members of the local creative community, and other cultural and civic institutions in and around Miami Beach. The Life Cube for Miami Beach will offer all of the elements successfully implemented in past installations: engagement with the community, serving as a space activator with various organic activities brought to the Cube, live painting of mural art, blackboards for positive messaging, a Dream-Tag wall for writing, hanging and reading people's personal goals and dreams, and the Tapestry Wall hosting collaborative, mosaic-style panels of art from students and others participating in weeks of community outreach and Life Cube workshops. We can't wait to bring Life Cube magic to Miami Beach! There will be yoga, dance, DJs, meditation, live music, drum circles, and all the energy and creativity the Miami Beach community can muster.
We're always bombarded by how great it is to pursue your passion, etc – but we've spoken with enough people to know that it's not always easy. Overall, would you say things have been easy for you?
Creating art is never easy, and ephemeral art projects present even greater challenges. Taking what's in your head and communicating that vision to others is not a simple proposition. With the Life Cube, we create process art – an art experience – and it's hard to describe that which happens over time, differently each time in each community. Permits for some projects have involved over 23 municipal and government agencies and departments. Other struggles to overcome include logistics for ordering, transporting, building, and cleaning up after what is sometimes a 24′ high structure in the desert (Burning Man) or in the middle of a city with which we're not yet familiar. In addition, I have remained true to a desire to keep this as art. It is not a festival. There are no tickets, sponsors, commercial branding, or vending. It is all free. It is a gift to the community.
Connecting with the community and local collaborators and supporters inevitably turn out to be angels who smooth our path and contribute greatly to our success, and they often come out of the woodwork, unexpectedly and in a most welcome fashion. Other challenges include creating an experience that invites and encourages participating and involves as many people as possible, recruiting and coordinating volunteers, social media (I'm but old (though young at heart), and no longer cutting edge on these things) and getting the word out, and raising funds for each project, as we are a non-commercial, non-profit entity, and everything is non-ticketed and free to the public, including all materials for our school and community outreach programs.
Lastly, I came to this project without a background in art, arts administration, nor project management, and during the last 9 years it has scaled to a huge project rather quickly, involving over 100,000 people who volunteer, wrote down and posted their goals and dreams, and/or created art for the eleven Life Cube installations we've presented to date.
Please tell us about your organization.
Life Cube Project is a non-commercial, not for profit, community driven art installation that is redesigned for each community in which it takes place. We offer ephemeral, process and social impact art projects to locations that border creative districts, and would benefit from the collaborative connections that are driven by activating these spaces with community engagement. We strive to involve local artists and talent in everything we do. Our ongoing theme is that the Life Cube Project is not "Come see what I created", but rather, "Come, be a part of the art!"
I'm proud that our community outreach has served over 35,000 children in our programs at over 100 schools, and that many of these students, along with volunteers and other community members, have shared with me that the Life Cube's goal-setting theme has inspired and impacted their lives in personal notes and posts on social media. I'm also gratified that we've provided a space that showcases the skills and talents of community members who often did not have access to a platform to exhibit them before: lighting designers, mural artists, craftspeople, DJ's and musicians, architects, engineers, volunteer coordinators, builders, and many, many others.
So, what's next? Any big plans?
It's all about Miami Beach right now!
Contact Info:

Image Credit:
Photos by Freeman White, Madeleine Cohen, Sanam Erfani, and Doralynne Marie Valenzuela
Suggest a story: VoyageMIA is built on recommendations from the community; it's how we uncover hidden gems, so if you or someone you know deserves recognition please let us know here.