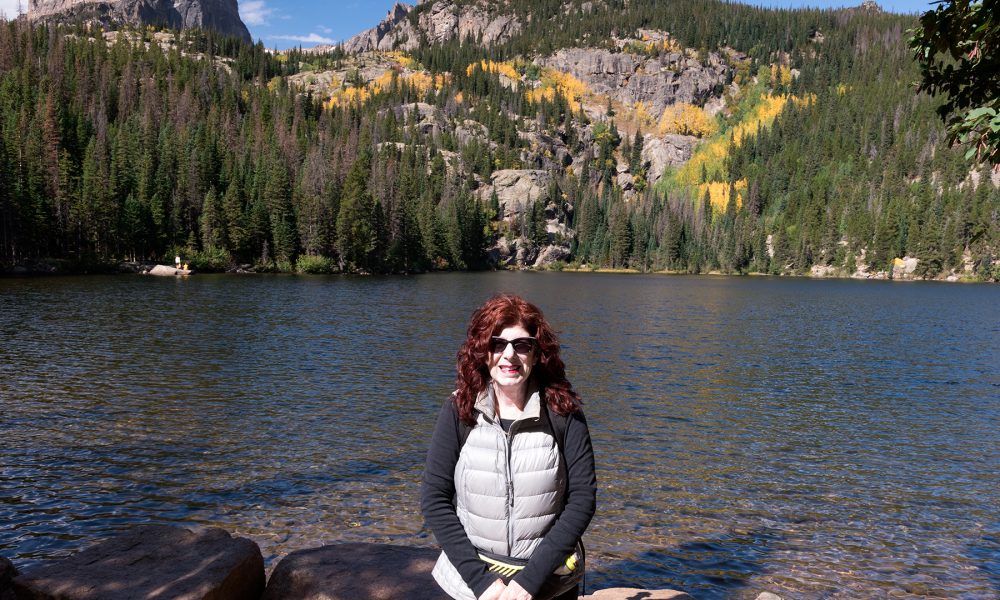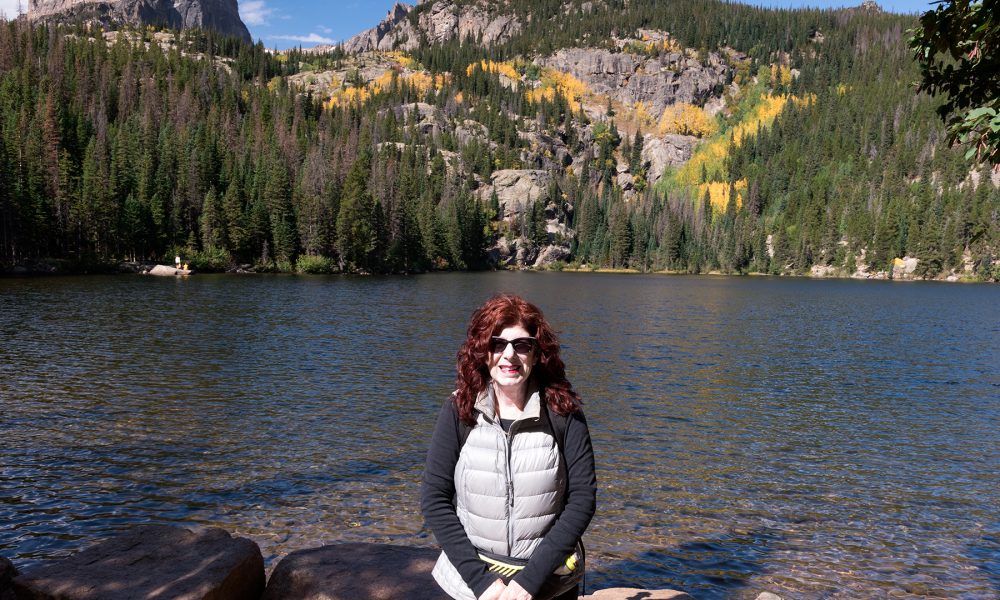 Today we'd like to introduce you to Phoenix SpiritDiva.
So, before we jump into specific questions, why don't you give us some details about you and your story.
It's been a serpentine path (along with a few sharp turns) through physical, emotional, fiscal and spiritual loss and awakening to become the conservation photographer I am today. With each loss, nature's beauty has renewed, deepened and healed my life, my spirit. It is through these eyes I capture the soul essence of all the subjects – flora, fauna, people – I photograph today.
The seeds of being a nature photographer were first planted as a child on family vacations to national parks like Yosemite and the Everglades. Although my father never handed me a camera, I stood right next to him as he magically captured each vista. This love of nature and photography was nurtured with a steady diet of watching nature programs on television and reading National Geographic Magazine. In retrospect, I believe these early experiences helped shape my art of seeing.
Although I didn't set out to be a professional photographer, life circumstances, or was it the Universe, kept bringing me back to it. In college, I received degrees in English, education and administration; yet, I ended up teaching filmmaking, TV production, journalism, yearbook and newspaper production and later managing media and public relations staffs for the fourth- and fifth-largest (where I was also chief-of-staff) school districts in America. Additionally, I organized more than 20 local, state and national conferences for up to 2,000 participants. One year I was even the lead judge for the best photograph in the world for the Society of Professional Journalist, Sigma Delta Chi. I too won national awards in journalism and was president of the Miami chapter of the Society of Professional Journalists.
And, then after almost 20 years, my much-loved career in public education abruptly came to an end, having found myself "sacrificed" in the middle of a political struggle by upper management. During this time, my mother, my best friend, was dying after more than 30 years of overcoming cancer. After a year of sending off hundreds of resumes and having sporadic interviews where I was repeatedly told I was over-educated and too experienced (work, skills and salary), I discovered an interest in entrepreneurship. Soon my new life consisted of networking meetings morning, noon and night. This led me to discover personal coaching, something I had been unknowingly doing since I was in sixth grade. I started a successful business as a professional coach assisting thousands of people to grow themselves and their businesses, a professional speaker and published author of an internationally acclaimed book, Messages From God®, which is celebrating its 20th anniversary this fall and host of two radio talk-shows.
After a short-lived second marriage ended with significant emotional and financial losses, I was guided to return to my hometown, Miami, to heal myself and help my father who was ailing. Here I built upon my spiritual coaching business, helping people understand and "breakthrough" the storms in their life as they (and I) grew themselves and their businesses, hosted several more radio talk-shows (SpiritTalk with Phoenix), wrote nationally published magazine articles and produced three CDs. Then as my dad was nearing the end of his life, my youngest sister was doing the same. Both made their transitions about a year apart.
As the New Year started, I asked myself the proverbial question: What do you want to be when you grow up? I reflected on what I used to love. Instantly I answered "Photography." After walking away from film photography some 20 years earlier when my first marriage ended with only a dozen slides of my "favorite images," I joined the digital age with new curiosity. I quickly attracted like-minded friends and mentors, joined local photography groups and reconnected with my love of nature and wilderness. Within a short time, I was entering photography contests and winning top awards.
Today all disciplines from my background have converged to form who I am professionally: an award-winning, celebrated conservation photographer with a mission to touch people's hearts through art. I am the recipient of two Artist-in-Residence awards – The Great Smoky Mountains National Park and the Olive Stack Gallery in Ireland, five public art grants, many prestigious art awards and the featured artist for the first Endangered Exhibit – United Kingdom. My works have been honored in numerous juried exhibits, showcased in 20 solo exhibits, including Everglades National Park Gallery and the Collector's Gallery, featured in magazines and calendars worldwide and can be found in private collections internationally.
Overall, has it been relatively smooth? If not, what were some of the struggles along the way?
On my journey as a fine art nature photographer, I have been continually blessed through helpful friends and unknown strangers. Even before I willingly accepted the Universe's promptings and my passion as a photographer, I remember a friend telling me that I was one. Once I said "yes" some ten years ago and stepped on to this path, doors have continually opened and new opportunities have come my way. I'm immensely grateful for having my works accepted in some 50 juried and group exhibits each year, winning many awards, gallerist and curators inviting me to present solo exhibitions, numerous published articles including most recently the cover of "The Pen Women" national magazine and other fine art painters recommending me to galleries where they exhibit. And, public service opportunites in the arts called for me to use my leadership skills. This is my sixth year as president of the National League of American Pen Women-Fort Lauderdale Branch. Previously I was vice president for three years for the Broward Art Guild. Perhaps a barometer of success is consistent sales and I am grateful for that too.
I am open and curious for the next, better opportunity to reveal itself. Perhaps it will be the fulfillment of one of my desires, to have my photography grace large public or private building as murals, glass art and/or sculptures reminding the public to cherish and protect nature. Or, perhaps I'll be asked to photographs all the state parks in Florida. A girl can dream… right.
We'd love to hear more about your work.
It has been said that the camera reflects both ways. As an artist, every vision I capture through my camera's lens reflects my heart being touched by the soul of wild places and their inhabitants. Every time I go out to photograph nature, I really find myself going within. I love the sacred opportunity to commune with the divine, transcendent essence of nature. For me the extraordinary beauty of nature and wilderness is a wonder. Attempting to fix them in time is my passion; photography is my art.
Though my subjects differ widely from owls, egrets and flamingos to sacred trees and forests to the moon over marshes and the Milky Way over national parks to dramatic sunrises and sunsets to delicate flowers – my photographs all carry my signature style that inspires peace and serenity featuring subjects that are either endangered or threatened. Known for my painterly approach to photography, my great sense of oneness with the natural world and understanding of composition, light and timing come through. I'm honored that so many collectors tell me they feel as if they are right there with me while I'm taking a photograph when viewing their artwork.
My approach to photography and life is grounded in my philosophical belief that we are all one, we are all interconnected. In protecting the world's nature and wildlife, the environment, we are really protecting the family of humanity. For me the importance of nature is more than a scientific necessity for creating air, clean water and producing food. It is a sacred necessity for healing and bringing peace to the human soul. And, I, for one, am a beneficiary every time I step out into nature.
What is "success" or "successful" for you?
As a conservation photographer, it is my greatest desire that my gifts as a fine art photographer can help make a difference in preserving the transcendent beauty of wild places and threatened and endangered species for generations to come as have some of the most famous artists who came before me whose art influenced the creation of national parks, including Hudson River School artists like Thomas Moran and Albert Bierstadt to twentieth-century photographer Ansel Adams.
Gratefully as my photography business, recognition and gallery representation continues to expand I'm able to help raise awareness and inspire conservation with every fine art photograph that is accepted into a juried exhibit, on-going social media posts, newspaper and magazine articles regarding my exhibits and art, photography speaking engagements and webinars to organizations, my personal monthly eNewsletter, books created from my artist residencies and with the sale of every fine art photograph.
Contact Info:
Suggest a story: VoyageMIA is built on recommendations from the community; it's how we uncover hidden gems, so if you or someone you know deserves recognition please let us know here.