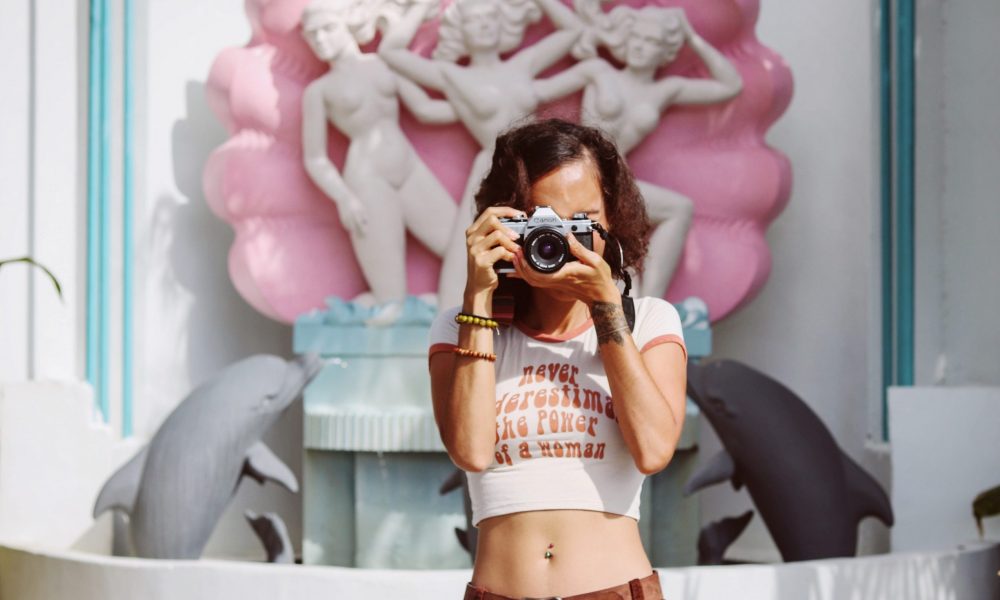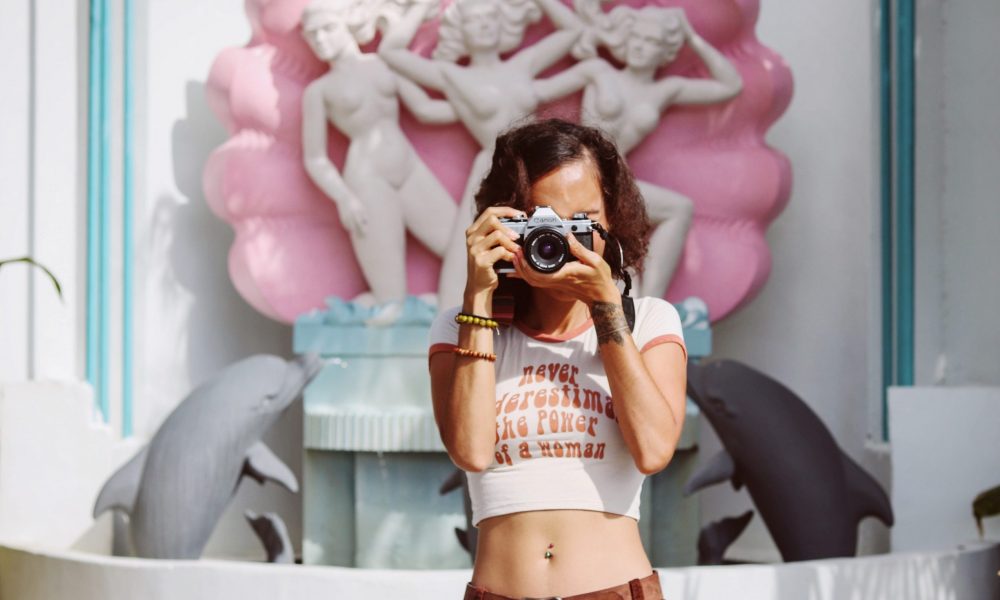 Today we'd like to introduce you to Paola Katherine Rodriguez.
Paola Katherine, please share your story with us. How did you get to where you are today?
I am Paola Katherine Rodriguez, a yoga teacher and student, plant-based foodie and plant mami, healer, artist, analogue photographer, co-founder / host of the monthly photography event #photowalk305, co-founder of Broken Free Project. I was born in Miami, Florida, and was raised in between Hialeah, Santo Domingo, Dominican Republic, and Brooklyn, New York. I lived in Portland, Oregon for a few years before deciding that Miami is truly home.
I graduated with a BA in Studio Art and Art History, and a BFA in Photography from Florida International University. Through my practice, I am examining the ideas of identity, healing, advocacy, mindfulness, connection, empowerment, and transformation. My primary work is Broken Free, a photography-based project that aims to promote awareness of all forms of victimization while empowering survivors to break the silence.
I have been creating for as long as I can remember. My parents would tell me that I learned how to draw before I learned to write or do anything else, drawing on walls and using food or lipstick or whatever I can get my hands on as my medium. I taught myself how to sew and embroider when I was six, probably from watching my Abuela do it. While my mom and her family played a huge role in my appreciation and connection to our Dominican culture, my health, and my spiritual lifestyle, I feel my creativity was influenced by my father's side of the family. My aunt and great-aunt are both painters, and my Abuelo was a writer and a musician. My Abuela's passion for cooking, caring for plants, and also her spirituality was passed down onto me. My father himself was also a chef as well as a skilled photographer. The film camera I have been using for my work was originally his camera.
I was introduced to analogue photography when I was 12 years old. I studied photography and art, specifically painting, all throughout grade school and college. Art was my therapy before being able to see an actual therapist.
I started going to a therapist in 2012. This same year, I created my first self-portrait ever, called "Distorsionada". This photo collage was a reflection of who I was during my upbringing: a survivor of child abuse, domestic violence, rape, sexual assault, and abuse within an intimate relationship. As I was starting to find healing through therapy and the arts, becoming more involved in photography, it occurred to both me and my partner at the time, to start a project in which I can connect and interact with individuals who have gone through similar situations like mine, to hold space for them and giving them an opportunity to purge and release what has been repressed and suppressed after having dealt with such a traumatic experience. And thus, Broken Free Project was born.
Has it been a smooth road?
The road has never been easy… It has definitely been a roller coaster ride. Lots of ups and downs and wrong turns and plenty of obstacles. Stability has been a foreign word in my vocabulary for quite some time, yet a concept that I pursue. Change has been the only constant thing in my life. All the struggles I've had to encounter and overcome have taught me to appreciate every moment for what it is because the nebulous trajectory will always lead me to where I need to be.
"We go through what we go through to help others go through what they are going through."
I have always believed this to be true, but it wasn't until working with a friend and fellow survivor for Broken Free Project, and seeing these words on this photograph that she took of me, that I actually realized that the work I am doing is really my soul purpose.
I experienced a shift in perspective. I no longer saw myself as a victim. I felt immense gratitude for my journey. I felt empowered because I survived. I overcame it all so that I can be able to be of service and help people in whatever way, shape, or form. My experiences have led me to carry out my life purpose.
Tell us more about your work.
In Broken Free Project, I engage with survivors of domestic, sexual, emotional, or psychological abuse and violence. We share our personal experiences as I photograph them, their intimate space, and anything that is pertinent to the events. Once I print the photographs, survivors are invited to voice themselves or any thoughts or feelings about their experience by writing on their images. Some people usually leave a few photographs without writing, while others feel that they need to express themselves on every photograph.
The combination of handwriting and image juxtaposes a survivor's past with their present. While an image can often speak for itself, the text becomes like a diary entry, allowing for intimacy, authenticity, and vulnerability, providing insight into where each person stands in their healing journey, while disseminating a conversation on how to address this social injustice.
How far do you see your work/project go over the next few years?
As far as it can go. Right now, I aim to work with as many survivors as possible. I hope to be able to obtain some type of aid or assistance that will allow me to continue this project and to also travel to places with a higher rate of victimization, to be able to work on this project there. I hope to also revisit previous participants within five to ten years and photograph them again, to show how far they've come along, and to continue this therapeutic interaction with them. The series of photographs will be published as several volumes.
This work is a lifelong journey on its own. I am humbled and grateful to be able to assist people in their journey, and in turn being able to work on healing my Self, working through all the pain and suffering that came through my lineage, my ancestors, and my past lives. Healing every part of my Being while helping others heal theirs.
I hope that through my practice, through Broken Free Project, I am able to reach more people, and work with not just survivors of abuse and violence, but also with people whose mental health, emotional well being, identity, and voice have been affected, invalidated, ridiculed, or silenced by archaic patriarchal systems and prejudiced constructs, beliefs, values, and structures maintained by society.
Contact Info:
Image Credit:
Photo of me and my camera at the Vagabond Motel, by Jessica Piñeros
Photographs for Broken Free Project, by me
Photograph of me for Broken Free Project, by "Sarah Grace"
Suggest a story: VoyageMIA is built on recommendations from the community; it's how we uncover hidden gems, so if you or someone you know deserves recognition please let us know here.