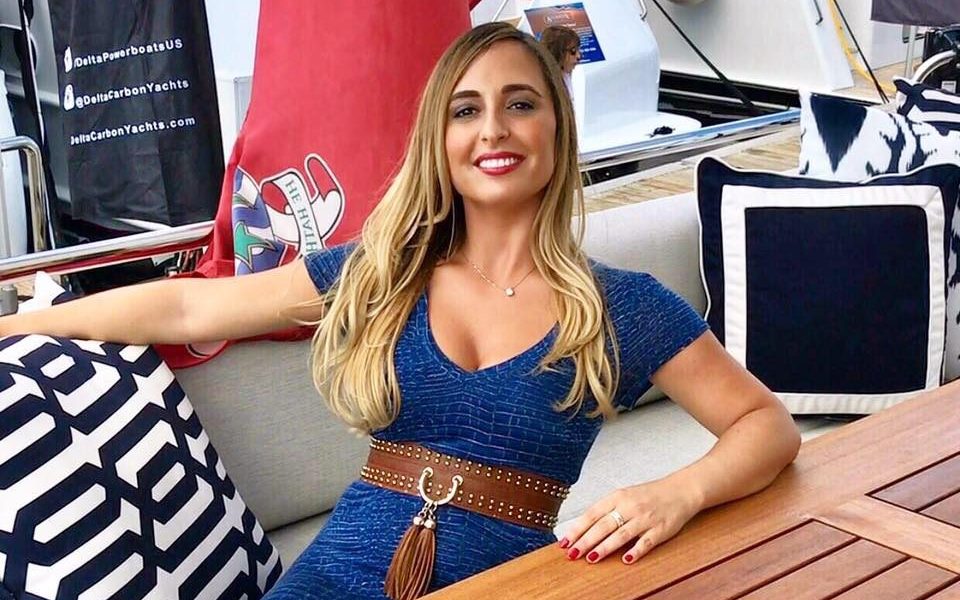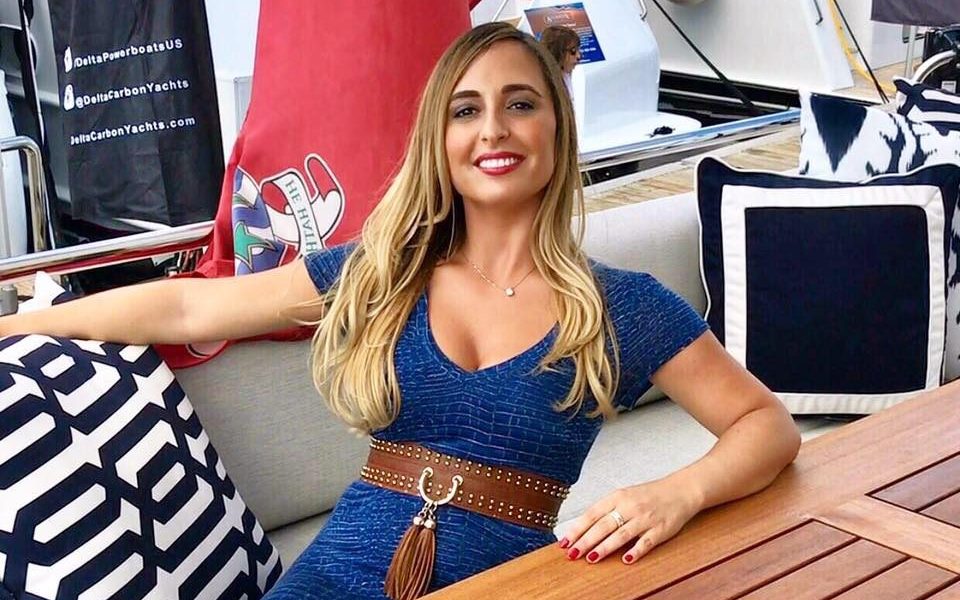 Today we'd like to introduce you to Paige Bresky.
Thanks for sharing your story with us Paige. So, let's start at the beginning and we can move on from there.
I was born and raised in New York,  but evolved in South Florida. I graduated from the prestigious S.I. Newhouse School of Public Communications at Syracuse University in 2010 with a BS degree in Broadcast Journalism with a dream of hosting my own talk show called "Front Paige News." My beginnings in the biz were not headline worthy, but the years that followed have been highlighted with wonderful and exciting learning experiences.
As a Long Island native, I remember taking the train into NYC for my first internships in 2009.  Often labeled as a high achiever, I recall balancing two gigs that summer. I recall waking up around 2:30 am each morning to take a taxi to the nearest subway which then  took me uptown to WNYW's "Good Day NY". That show began at 4:00 am. I served as a production assistant, with a multitude of responsibilities ranging from roaming the city for newspapers for the morning show's producers (which, in hindsight probably wasn't the safest task before the sun rose for a petite young lady like myself), logging tapes and even booking on-air DJs.   Although I had previously worked at a production company in Glen Cove, Long Island, it was my internship at Good Day NY which generated my "broadcast bug". Whether I was preparing the green room for Buzz Aldrin, Brooke Hogan, and Joan Rivers, or writing scripts, I addressed each person and every assignment as if I was on deadline while being widely critiqued. These two concepts would later mirror the qualities I adopted as a person — punctuality and personality.
Following my lunch (which typically took place around 8 a.m.), and the conclusion of the show at noon, I would then take another subway to  midtown to work at my other internship several days a week, at MTV's "True Life." I remember specifically taking the grand elevators up to security in the world-famous Viacom building; and wondering which famous faces I'd run cross paths with in the lobby.  Working in the Viacom Building was exhilarating as it housed so many other networks. I recall growing up watching like Nickelodeon, BET, Comedy Central, VH-1 and so many others. Working in this corporate culture while being surrounded by so many high-brow executives wearing jeans or casual attire, was truly one of the most memorable experiences I recall.
It came to an end (as did my short-term lease for a studio which I shared with an old college friend) and I finished my Senior year, graduated from academia and entered the  the real world. I knew it was time to enroll in "real life". To me, this meant working for a variety of TV competition shows like "American Idol," "The X Factor," "America's Got Talent" and a few others, assisting with production and audience seating, all behind the scenes. One year, I was even employed to manage talent for a modeling show called "The Face," where I handled the food, green room accommodations, travel, wardrobe and scheduling for personalities Nigel Barker, Lydia Hearst, Anne V, and Naomi Campbell. Yes, Naomi is as extravagant and imperial in person as people think! 
I later moved to sunny Florida after landing my first real, full-time job at WPEC, the CBS affiliate in West Palm Beach. There, I served as the weekday Web Producer and weekend Assignment Desk Editor. I quickly learned that in order to succeed in media, one must wear multiple hats and be able to spin several plates, on command! It was a circus of sorts, but a wonderful balancing act, that instilled in me the importance of time management, fact checking, creative discernment and, above all, confidence.
 Producing content for the web was the easy part; but when it came to fielding viewers' phone calls, monitoring the police and fire rescue scanners and evaluating press releases to determine what made air (and, further, what warranted spending hundreds of dollars on a "breaking news chopper"), my patience was tested, and perspective developed. 
In between all the necessary duties, I also made my shiny on-camera debut, often hosting weekly "Pet of the Day" segments. I also filled in as a videographer at times, such as during a live hostage situation and at a speech given by Sarah Palin — all to ensure that our station secured coverage (ideally exclusively) while other staff was tied up on other stories.
This experience paved the way for future on-camera jobs. I later moved on to freelance for a handful of cable shows or digital platforms, including Kurriosity– a social network for healthy living (where I was taught the importance of being "demonstrative & relatable" and partook in every fitness fad from pole dancing to combine training and even cooked a nutritious meal with The Rock's very own private chef).  I also covered a collection of red-carpet events and served as the live spokesperson for dozens of corporate videos with VIP-TV, The Beach Channel, Eye on South Florida, Dining Divas and others. However, I gleaned quickly that unless you're one of a lucky handful, there isn't always a direct correlation between cameras and cash.
For this reason, I then became employed with the Miami New Times and their digital ad agency, several independent vendors as their in-house marketing director and most recently, a PR firm that allowed me to tie my proficiency in all of the above together.
Having just turned 30 and after celebrating three decades of this wild ride we call life, I discovered many things about being in your twenties. They're tumultuous for a reason or for a season. Whether a job is seemingly trite or a person trivial, there is something to gain from every interaction if you allow yourself to be enlightened rather than eroded by the experience. We should avoid falling into the trap of entitlement and regarding ourselves as "victims de vie"; and instead, acknowledge both the magic and malevolent parts of life.
In the wise words of my all-time favorite broadcaster and spiritual idol Oprah, "Do what you have to do until you can do what you want to do!" At the moment, my book is still being authored and redrafted daily… and I haven't launched "Front Paige News" yet.  In the meantime, this is my foreword…and all that matters is that we're all moving forward!
We're always bombarded by how great it is to pursue your passion, etc. – but we've spoken with enough people to know that it's not always easy. Overall, would you say things have been easy for you?
My journey has been bumpy by divine design. I have relocated countless times (from NY to FL and vice versa, and to LA for a brief stint). I have lived with my mom, grandma, aunt and on my own. I have been both gainfully employed and steadily unemployed. I have strived and been acknowledged, while also struggling and being overlooked. It has also been challenging as a woman in a space dominated mainly by men — some of whom I observed flagrantly  and routinely exploiting their power to prey on young working women; but, that too I have navigated and repelled. My mantra has always been to be bold in declaring and defying, rather than denying our fears. Vulnerability is the hallmark of progress, so instead of internalizing a trial or trauma, talk about it with your closest friends or family…or write about it. It's better than the habit of sitting on the same merry-go-round with the same reverberating negative thoughts.
Most recently, I was forced to take an employment hiatus after it was discovered that  a had two tumors on my thyroid. I was required to undergo emergency surgery to remove part of my thyroid, the butterfly shaped organ in the base of your neck which regulates many vital body functions . During this time, my ability to breathe, swallow and speak were compromised, but I made a personal vow to perform each of these processes gratefully and mindfully whenever I recovered. When we are in a rut or deficient in one area of life, we never really think about the how much worse things could be, myself included. This was truly eye opening, as I learned to re-appreciate things we often take for granted, such as the very structures that sustain our lives.
Today, I am not only cured medically, but also from all of my former self-limiting beliefs and barriers. 
So, let's switch gears a bit and go into the Front Paige News story. Tell us more about the business.
Today, I am a multimedia specialist. I like to diversify my income and work for several companies to supplement my income and keep my mind active. Today's generation is all about the "gig economy," in which professionals independently dabble in more than one vocation or project — developing self-discipline and time management. And, I am a proud testament to that always liberating, often challenging and sometimes lucrative lifestyle.  Currently, I freelance on-camera with several cable shows, digital platforms or production companies; sell print and digital advertising and SEO with the Miami New Times, as well as buy, rent and sell real estate with RE/MAX in Fort Lauderdale.  As a Multimedia Marketing Maven (or self-proclaimed mixologist, as I like to call it), I specialize in print, broadcast and digital promotion.
Has luck played a meaningful role in your life and business?
In show biz, luck is a very big part of the equation. Maybe your look will capture their attention. Maybe your voice will fit their demographic. Maybe your experience will speak for itself…maybe not.
Good luck (coupled with some talent and even a poor attitude) may contribute to success. However, life is like one colossal ying-yang. So, bad luck (even with adequate talent and a stellar attitude) may hinder an opportunity in show biz. 
When I was sick with my thyroid, I had only been working with my most recent employer for a few months.  Since I had excelled in my position, the timing of this misfortune was obviously bad luck, because I was forced to leave my job prematurely.  I decided to make my physical and emotional wellness a priority. But such is life — it's all about checks and balances…debts and credits…advancing and regressing with resolve!
One fun fact about me, is that while interviewing for jobs in LA shortly after college, and despite never landing an appealing offer, I was lucky enough to win a car on "Let's Make A Deal!" The irony was that my crappy car at the time had just broken down on a highway ramp, so I actually didn't have any means of transportation. But, after being randomly selected from the audience and correctly answering a series of questions (with the audience's cooperation), I won a brand new Ford Fiesta, which thankfully lasted about seven years! 
Through all of these experiences, I have learned to "Let Go & Let God".  Trusting in the universe's timing  and holding on to small pockets of peace and happiness (whatever they may be) are the keys to prospering physiologically, professionally and personally!
Pricing:
For Marketing Consultations: FREE!
Contact Info:

Image Credit:
Dining Divas = @diningdivastv
Getting in touch: VoyageMIA is built on recommendations from the community; it's how we uncover hidden gems, so if you know someone who deserves recognition please let us know here.