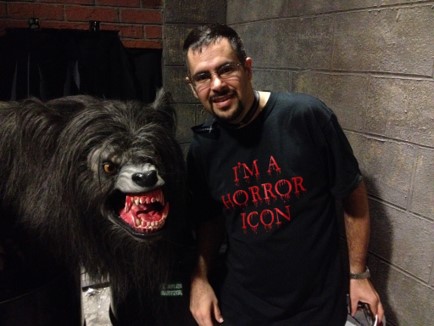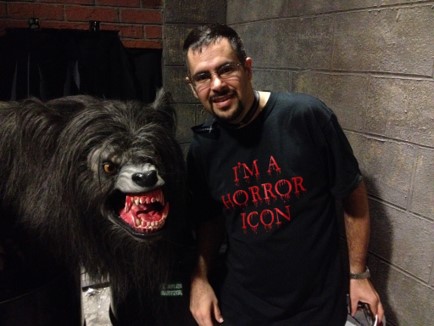 Today we'd like to introduce you to Omar Usman.
Omar, can you briefly walk us through your story – how you started and how you got to where you are today.
It seems horror has always been in my blood, as I was definitely hooked after watching "A Nightmare on Elm Street." I never imagined that I would be involved in horror, but there was a growing urge to write horror. After being impressed with "The Strangers," I wanted to give it a try. I just had too many ideas, and could never focus on what I wanted to write. So instead of writing my own horror, I decided to start a blog, and review horror movies.
In 2009, HorrO's Gory Reviews was born. I would usually review whatever horror movies came to theaters, and sometimes had fun writing about horror themed tv shows. Then a whole new world of horror opened up to me, as people started asking me to review books and short films and post press releases. I never could find the time to read their books, but tried to review short films whenever I could. People kept requesting reviews and sending releases to share, but I just couldn't do it within my blog. I knew there had to be a better way to "promote horror," and you guessed it.
Two years later, and PromoteHorror.com took over. I had a place where I could bring creators of horror and horror fans together. I used social media to help me get off the ground, and it took off. I was posting press releases, sharing info about books, and showing short horror films. It continued to expand to helping people with their crowdfunding campaigns, displaying art and photography, and sharing new podcasts. Anything and everything horror were being shared on the site. I continue to try to find new ways to promote horror within the site and grow the community of horror creators and fans it has attracted. It's always been hard work, but a lot of fun as well.
Has it been a smooth road?
Like with many things, time has always been a struggle. In the first full year of PromoteHorror.com, I did 610 posts, and that grew to almost 1400 in 2014. Some posts are easier than others, but it still wears on you. Not to mention handling all of the emails, sharing on social media, and still doing reviews on the blog. If I wasn't working, studying, or with friends and family, I was working on the site. Hell, I was on the site even during those times!
In the middle of 2015, my family experienced some traumatic, and life-changing events. I had to put the site aside, and I wasn't sure I would ever get back to it. However, there came a time months later where I needed to get my mind off of what had just happened. I decided I would go back to promoting horror, but I knew I couldn't keep doing it at the same rate. I have always wanted to promote as much horror as possible and do it for free, but it was time to do things differently.
I redid the site under a new hosting platform and introduced promotions that people now had to pay for. I really didn't want to do that because I knew I would be turning away some people, but there was just no other way for me to justify using up so much of my time. I thought the prices are reasonable and know I will never be a millionaire promoting horror. I have always done it for my love of horror, and will always do so. I still try to help people in any way I can.
So let's switch gears a bit and go into the PromoteHorror.com story. Tell us more about the business.
I have several ways of promoting horror on the site. The biggest way I promote horror is the "Featured Promotion." I review someone's work and create a promotion for them that goes at the top of the site. It usually includes the most important things to know about the person's work and includes their sites/blogs and social media accounts. Their promotion is then shared on my social media network many, many times. I've expanded the "Featured Promotion" to where you can get it for a month, and that seems to be a popular option with people. I also have smaller promotions like taking out an ad on the site or a "Twitter" promotion.
Social media is a big driving force behind the site. Without social media, I'm not sure how I would ever have shared the site and promotions with the world. Personally, I'm not big into social media, but for the site, it has meant everything. I'm particularly proud of my Twitter account, which is our biggest social media platform. It now has over 74,000 followers and I've never paid for followers or tried to follow everyone in the world just for follow backs. I feel like I've earned many of the followers with all the work put into promoting horror on it. It has also opened the door to meeting many great horror fans around the world.
I'm really proud of many things the site has done for others! Every time I get thanked for helping I take it to heart. I know that I've helped make a difference and supported horror. The first couple of times I was thanked for helping sell books, or get supporters for crowdfunding campaigns it was hard for me to comprehend that I had done that. I never thought this would be in the cards for myself. And it feels even crazier now as I've sponsored film festivals, and gotten to meet horror icons. On a more personal note, one of the things I still can't believe I did was create a t-shirt for the site, had the opportunity to give it to horror icons like Kane Hodder, Robert Englund, and Doug Bradley, and see some of them actually wear it.
What do you know now that you wish you knew when you were just starting out?
Wow, that is a good question. Well, I probably would have designed the site more like it is now than in the beginning. I have more control over the format, and the way I want things displayed. I probably would have tried to get more familiar with the social media networks before diving into them. In the beginning, it was a lot of trial and error. Maybe I would have found someone in graphics or video who could help guide me in certain areas as well. I know I've made mistakes along the way, but that is a part of the experience.
Pricing:
Featured Promotion: 14.99
Featured Promotion for a Month: 36.99
Twitter Promotion: 7.99
Ad: 6.99
Contact Info:
Getting in touch: VoyageMIA is built on recommendations from the community; it's how we uncover hidden gems, so if you know someone who deserves recognition please let us know here.