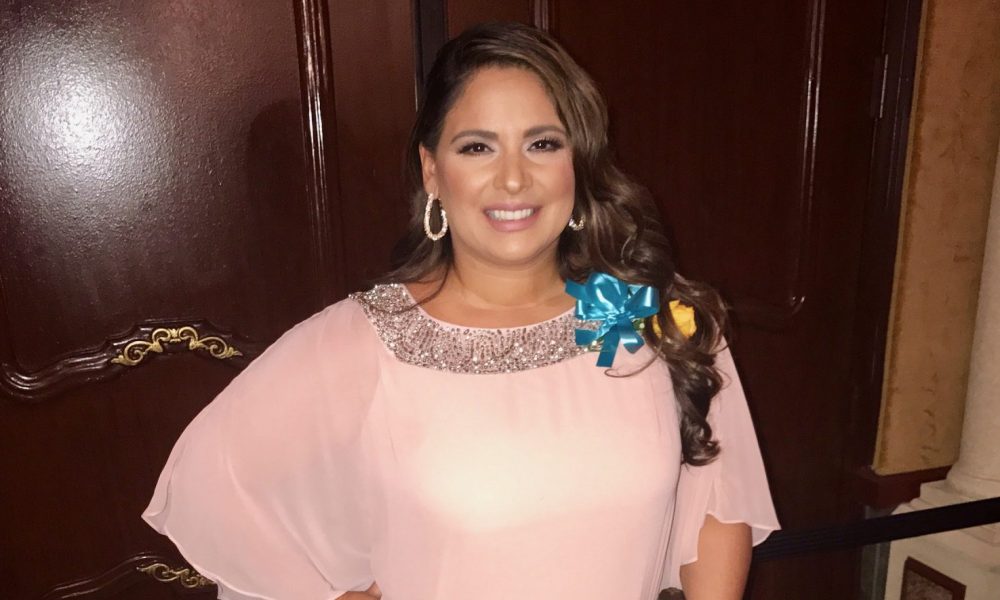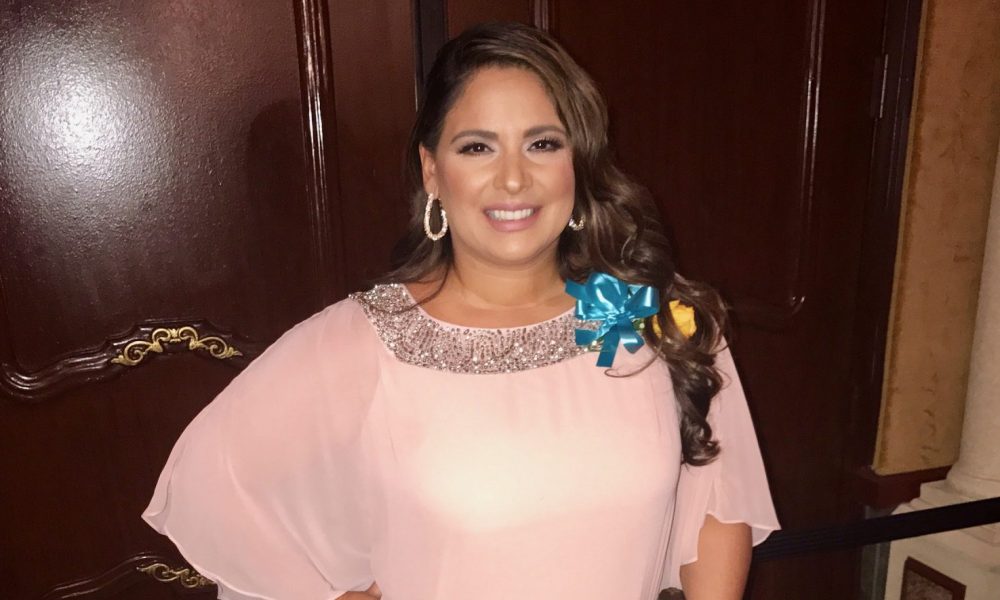 Today we'd like to introduce you to Michelle Martinez Reyes.
"The power of will and choice defines you. Success results from part commitment, work, association, and time." – Michelle Martinez Reyes
Open a South Florida newspaper, check your social media feeds, or attend a local charity event and you will most likely see the name, Greenspoon Marder. Chief Marketing Officer, Michelle, has been a key driving force that has strategically and considerably expanded the firm's brand over the last year and into 2017. The firm has seen their public relations exposure increase by more than 100% since naming Michelle as their CMO.
Greenspoon Marder is one of Florida's largest law firms and one of the fastest growing law firms in the nation. Bringing more than 20 years of experience in specialized marketing and relationship management, Michelle has been instrumental in shaping the marketing and public relations to boost the firm's national expansion since joining the firm in 2016. She has been instrumental to the positioning of eleven new locations nationwide and counting. The firm has added 80 attorneys over the last 12 months to the firm's roster and a significant 10% increase to the firm's revenue in 2016 alone to over $122 million.
Michelle also played a key role in the launch of the firm's national cannabis practice making it the first of the country's major law firms to enter this growing, highly-regulated and hotly-debated industries in the growing multi-billion dollar legalized, medicinal cannabis market. As such she also has been a key player in the launch of Greenspoon Marder's lobbying non-profit group, Organization for Safe Cannabis Regulation (OSCR) in cooperation with Florida for Care.
Greenspoon Marder has always had a strong commitment to the communities they serve and as such, Michelle supports, orchestrates and participates in their charitable and pro bono efforts. She works regularly with various charitable and non-profit organizations throughout South Florida and across the U.S. She served various years on the Advisory Board of the Pembroke Pines Charter Schools and also works with other area schools throughout the tri-county area.
Michelle is a bi-lingual Cuban-American who received her Associate's degree in Political Science from Miami Dade College, her Bachelor's degree in Political Science from Florida International University and her Master's in Business Administration with a specialty in Global Management from Nova Southeastern University. In 2016 and 2017 she was named a top "Up and Comer" by South Florida Business and Wealth magazine.
Michelle's legal experience includes work for various AmLaw 100 law firms including the largest law firms in Florida, and experience in various key markets throughout the U.S. Her business development repertoire has included a special focus on Latin America and the Caribbean, Spain and Asia.
Michelle is the proud sole parent to her son, Madden Alexander, who is now turning 12 years old. When she's not enjoying watching his karate matches, they enjoy playing, swimming and snorkeling in the crystal clear waters of Biscayne Bay, the West Coast of Florida in Naples, Marco Island, Sanibel/Captiva, Pine Island Sound Islands, Little Gasparilla and watching movies in their Weston home with her long-time boyfriend, Art de la Nuez.
Michelle is the Chief Marketing Officer (CMO) for Greenspoon Marder. With over 20 years of experience working with domestic and international clients, her experience includes over 10 years of management experience with projects as a specialized marketer and relationship manager, with particular focus within the professional services and legal industry. Working closely with the founders and shareholders, she serves as part of the leadership team of one of the largest law firms in Florida. Greenspoon Marder is one of the fastest growing and one of the nation's highest-grossing law firms in the Am Law 200 and NLJ 500 firms. In the recently released 2017 Am Law 200 rankings, Greenspoon Marder was 1 of only 7 firms to realize a double-digit increase in gross revenue, moving up 11 spots on list with $122.5 million in gross revenue and PPP grew 10% to $595,000 in 2016.
She focuses on the firm's strategy and growth, branding, business development, client relations and media and public relations efforts across 22 offices throughout the U.S. She has been instrumental in the firm's rapid expansion since joining the firm, helping to realize an over 10% increase in growth in the firm's revenue. She was part of Greenspoon Marder's initial national expansion in 2016, including adding five new locations throughout the U.S: New York, San Diego, Denver (2), and Nashville, as well as relaunching bigger offices and locations in Miami, Miami Beach, Las Vegas, and West Palm Beach. Most recently, Greenspoon Marder added new locations in Portland, and new, bigger locations in San Diego and Denver. As of 2017, the firm has already added 30 new attorneys and satellite locations in Newark, NJ, Wilmington, DE, and Nevada City, CA. The firm continues its national expansion into 2017, remaining focused on further enhancing services to clients. Additionally, Greenspoon Marder was chosen by South Florida Business Journal as the "2017 Business of the Year – In Revenues $100M – $250M" category. Additionally, the firm has been recognized by the National Law Journal as one of the nation's largest law firms in the NLJ 500 Annual Survey; listed by Law360 in Law360 400, highlighted among the largest U.S.-based law firms; recognized by the Daily Business Review as one of Florida's largest law firms in the 2017 Review 100 List; named among the 2017 "Top 100 Private Companies"; ranked number 5 on the 2017 "Top Law Firms" by South Florida Business Journal; and recognized by Chambers and Partners Women in Law Awards: USA 2017 as an "Outstanding Firm in Advancing Gender Diversity and Inclusion".
Under the lead and initiatives of Michelle, Greenspoon Marder ranked highly in Share of Voice comparison among their competitors with over 100% increase in PR exposure, compared to 2015, prior to her arrival, and over 2,500 media hits alone in 2016; and set to double the prior amount as of 2017. The range of exposure and media reach of her efforts yielded 18.52M-325.44M reach with a total ad value equivalency of PR exposure of over 13.30M in the span of just last year alone. In less than a year, she also orchestrated and launched the firm's new brand identity, suite of collaterals, new website, and social media efforts of the firm. In social media alone, Ms. Martinez Reyes secured a yield of over 700,000 organic impressions on Facebook, with over 1,780 followers, and ranked FIRST among competitors in the field; a yield of over 775,000 impressions on LinkedIn in 2017, with an average of 2,000 impressions per post and up to 25,000; and a yield of over 166,200 impressions on Twitter with over 500 followers. She also relaunched and rebranded Equity Land Title (ELT) and Greenspoon Marder Foundation in 2017.
She focuses on building collaborative relationships and has a vast network in her professional circles. Although relationships take time to cultivate, she has been diligent and fortunate enough to have fostered many throughout her 20 year career.
Successes are built upon experience and relationships, both of which she holds in the highest esteem and as a constant throughout her career. Her ongoing positive results in her role and within the legal marketing industry are the testament to the relationships she has been able to build and sustain.
She was recently appointed as the new Director of 100+ Women Who Care of Miami-Dade County. 100+ Women Who Care (WWC), established in 2006, started out as a simple way to quickly raise money for a local charity to be able to help the community.
The original 100+ WWC chapter has since grown to more than 200 members, with chapters all across the country. The South Florida Chapter was established in 2012, and since then Broward County, Palm Beach, Tequesta/Jupiter, and Miami-Dade County chapters have been established. The rapid growth has allowed the organization to extend their reach to better serve the South Florida community. She most recently was recognized as the "Broward County, CMO of the Year" by South Florida Business & Wealth; among the 2017 list of Hispanic Women of Distinction; selected as the 2017 "Up and Comer" in Marketing & Media category by South Florida Business & Wealth; and was a 2016 "Up and Comer" Finalist in Marketing & Media category by South Florida Business & Wealth.
She previously served as a former City Group Leader of the Legal Marketing Association's, Southeastern Chapter, South Florida City Group for over three years. Under her direction, the group was named "City Group of the Year". She helped leverage relationships/informal partnerships to help grow audience/reach, including marketing, legal, pro bono and related media organizations: American Marketing Association; Public Relations Society of America; Association of Legal Administrators; Association of Litigation Support Professionals; Association of Records Management and Administrators; International Legal Technology; South Florida Association for Law Placement (SFALP); Legal Services of Greater Miami; Dade Legal Aid – Put Something Back; The Volunteer Lawyers' Project; The Cuban-American Bar Association; and The Florida Bar One Campaign. She was previously elected to the regional board of the LMASE Chapter in 2015, representing nine states among 19 chapters within LMA throughout North America.
She supports, orchestrates and participates in the firm's numerous efforts in connection to charitable, community service and pro bono efforts. She values community service and pro bono service as a core principle of business. As a steadfast advocate, she supports and works regularly with Legal Services of Greater Miami and serves as part of the Fundraising Campaign Committee, as well as being involved and a strong supporter of Dade Legal Aid.
She is actively involved with the Arsht Center, SOS Children's Village, Young at Art Museum and the Miami Children's Museum, Here's Help, Goodman Jewish Family Services, Broward Center for the Performing Arts, Kids Can, Feeding America, amongst many others, and also serves as co-chair for ARC Broward as part of their annual Delish event and drive. The firm also supports the ARC Broward Culinary Institute for private programming and ARC Broward IT Asset Recovery in partnership with The South Florida Digital Alliance. ARC Broward's mission is to transform the community by providing opportunities for people with disabilities and other life challenges to realize their full potential.
She and the firm are active supporters of The Dan Marino Foundation. The firm regularly hosts interns via the organization's special programs and also employs interns with special needs who work at the firm with the assistance of an onsite job coach. The interns work in 9 week shifts, 2 days a week for hands-on work experience. Although the firm has worked with interns over the last couple of years, Greenspoon Marder starting hiring interns over the last two years for permanent positions. In addition, the firm has assisted the organization by participating in mentoring and mock job interviews in helping individuals of the programs readily prepare to enter the workforce and for employment. She leads the efforts for the annual Dan Marino Wine & Cigar Dinner and the annual Foundation Walkabout Autism and Expo event. The Dan Marino Foundation has been a leader in innovation and change, "empowering individuals with autism and other developmental disabilities" for over 24 years.
Additionally, she is actively involved in activities benefitting Liberty City Elementary School. During the holiday season, Greenspoon Marder partnered with the school's outreach team, donating meals to 30 low income families in need, totaling over $5,000.
As a result, the firm was recognized with a Proclamation by the Miami-Dade Public School Board for their community involvement and dedication to support the community. She is now actively working on a tailored mentoring program for the school and its students, with key outreach efforts and activities, including pep rallies for FSA scores season, special field days and career focused programs.
She was instrumental in the firm's participation and support of The Zen Tov Project's and Tracy Ellyn's "On the Undulation of Trees" exhibit for the city of Pinecrest. The exhibit was selected by Sylvester Comprehensive Cancer Center to be installed in their newest Coral Gables locations and other locations throughout South Florida. Selected pieces from the expanded exhibition were also chosen by South Miami Hospital for their Pastoral Care Meditation Garden and Cleveland Clinic for their Department of Cardiology.
Through her connections and involvement in the community, she has facilitated hundreds of the community events, benefitting both individuals in need and community organizations in the markets the firm serves most of its clients. She also serves on the Advisory Board of the Pembroke Pines Charter School system since 2012, an "A" grade public charter school system for various years. The aforementioned organization has achieved numerous positive outcomes involving financial issues, management, state regulatory issues and otherwise. Her role within the organization, amongst others, was to advance the objectives of the organization and supersede those to leverage the highest benefit for all.
She has served as part of the United Way's Women's Leadership Circle of Miami¬Dade and the lead as Employee Campaign Manager (ECM) and ongoing Campaign Champion, raising over $20,000 annually per campaign, in addition to the ongoing stream of corporate support for the organization. She is an avid supporter of the American Heart Association's Jump Rope for Heart and supports a host of various other community and non-profit organizations.
She is a founding member of Legal Associations Networking for a Purposes (LANWAP), a partnership created with the leadership of all of the local legal organizations in South Florida to help raise funds for charities via social events and raffles. Some of the co-hosted events have benefitted organizations such as: Miami Music Project; Ronald McDonald House of South Florida (RMH); His House, Honor Flights South Florida, The Lotus House, The Children's Home Society of South Florida, and various LMASE Cares Community Service projects. She also helps with volunteer teams for the RMH "Adopt-A Meal" Program. RMH contributions help to continue to provide a place to stay for the families of seriously ill children receiving treatment at Chris Evert Children's Hospital located on the grounds of Broward General Medical Center in Downtown Fort Lauderdale and other pediatric medical facilities. It provides a "home-away-from home" for families.
Her professional industry involvement includes The CMO Club; Legal Marketing Association (LMA); American Marketing Association (AMA); Public Relations Society of America (PRSA); America's Society/Council of the Americas (AS/COA). Her professional involvement extends throughout the U.S. as the lead of all corporate business and philanthropic partnerships for Greenspoon Marder.
Great, so let's dig a little deeper into the story – has it been an easy path overall and if not, what were the challenges you've had to overcome?
"My story is long and intricate but I want to show others that even with obstacles and through adversity…being Hispanic and a minority does make you different and all the better for it. Intelligent and strong women in the world need to let their presence be known, put their strengths into action, and pull others up along with them to make a difference in business and the world at large." -Michelle Martinez Reyes
Being a sole parent and business executive simultaneously is my biggest challenge. My biggest obstacle is lack of additional time for all that is needed. Time is a luxury that I certainly do not have at this time. My will and my focus is always competing with what's needed for my family and for my company. However, I am grateful, blessed and committed. I strongly believe education and experience are key above all things – for any leader. Drive, innovation and perseverance are important too but I've been very fortunate to have worked for some of the top law firms in the country and have trained under some of the leading professionals in the field of law, there is nothing that can really trump that hands-on experience.
Although as a Cuban-American, being bilingual and bicultural brings added value to my role as CMO. According to the US Census Bureau quick facts of 2015, The Hispanic population of the United States was approximately 57 million…making people of Hispanic origin the nation's largest ethnic minority. Hispanics makeup over 20% of the nation's total population. Pew Research said that Latinos accounted for more than half of the total U.S. population growth since 2000. What does this mean? That our clients are more like me, are prospects are more like me and hence, our firm offerings can reach a greater and wider demographic – that's an asset.
Some of the challenges I face in my leadership role as a Latina is that the majority of the business community is white and male. That in itself, presents many challenges. I support the many communities throughout South Florida, both professionally and personally by supporting tons of relevant causes and fostering opportunities for others to rise up before and after me. I set an example and have to work harder, have higher bars to set and exceed…higher targets and goals…to prove my worth and value every day. I'm ok with that, because I can do it. It's not easy but it's achievable. I never have had the expectation that I was going to be given ANYTHING just because. Work hard and be one of the best, and the challenges start to diminish. I have always considered myself equal to my male counterparts, so mentally, I've never felt at a disadvantage or handicapped because I was female OR a minority. Life is full of challenges and obstacles for us all, but leaders find their way. If it's not a who, it's a how, but there's a way.
As a woman, it's always a challenge to find balance… as a wife and mother above all. You're also a daughter, a sister, an aunt and all these other roles that require time and Attention. Women tend to root and manage their families and so we have various jobs such as full time producer and full time parent and partner. I'm a feminist but it does carry its challenges. I take it one day at a time. It's not always great but I try to make it worth it. Focus is important.
I was born and raised in Miami and my career started and has always been firmly rooted here on Brickell, although my business responsibilities takes me across South Florida and the U.S. Today, I call Weston our hometown. Most of my philanthropic efforts are focused on communities through the country which really need an influx of support both financially and with manpower. However, I'm always looking for opportunities to help and giveback regardless of geographic location.
I'm the oldest of 4 sisters, there's Melissa, Melody and Stephanie. My mom, Silvia and dad, Esteban, became parents very young, at the age of 18. Part of my upbringing was focused on putting others above yourself, as my parents had done for me and my siblings, then, and still today. Community service and the love of serving others is deeply rooted in the philosophy and faith that pushing out good into the world, even if in small doses, should be the way to not only pay it forward but to show grace and charity with fellow human beings. As we receive, we should give back in spades. It is our duty. I'm fortunate to have a big and interconnected family… all part of MY every day support system for my son Madden. All give back themselves with either time or money. We leave no one behind and God has been good to us. It's our moral code, the norm, to help others. Anything less is not acceptable.
I'm also very fortunate to be able to serve others both professionally and personally. Professionally, I work for the national law firm of Greenspoon Marder. It is a firm that was home grown here in South Florida and now has 22 locations throughout the United States and counting. I work for two phenomenal owners, Gerry Greenspoon and Michael Marder, both who are still active and practicing… two of the most giving and philanthropic individuals I have ever met in my lifetime. Greenspoon Marder gives almost $1 million dollars a year back to the communities in which we live and work. Not only do Gerry and Michael both give back themselves, but the culture of GM is colored with Philanthropy from the shareholders to the staff… we are all connected and involved and we love it! I'm so proud to be able to work for such a unique and innovative law firm, but to lead many of the efforts as part of the management team. It's a dream come true! I'm so glad they found me and blessed to do what I love and see it all come to life. I'm a #ProudCMO.
As a mom, my 11-year-old son, Madden, keeps me on my toes. His energy is limitless so it's great every day training for time management and multi-tasking. He's my reason for all that I do, so I am grateful to be his parent. It's the best job in the world!
You can Follow me on Facebook and LinkedIn under Michelle Martinez Reyes and on Twitter @SassyMM10. I'm also the voice of Greenspoon Marder on social media so please follow us and stay connected. We have lots going on throughout the country and we post usually several times a day.
Please tell us about Greenspoon Marder.
Greenspoon Marder is committed to providing excellent client service through our cross-disciplinary, client-team approach. Our goal is to understand the challenges that our clients face, build collaborative relationships, and craft creative solutions designed and executed with long-term strategic goals in mind. Since our inception in 1981, Greenspoon Marder has become a full-service, Am Law 200 and NLJ 500 ranked law firm with more than 200 attorneys. We serve Fortune 500, middle-market public and private companies, start-ups, emerging businesses, individuals and entrepreneurs across Florida and the United States.

Contact Info:
Getting in touch: VoyageMIA is built on recommendations from the community; it's how we uncover hidden gems, so if you know someone who deserves recognition please let us know here.