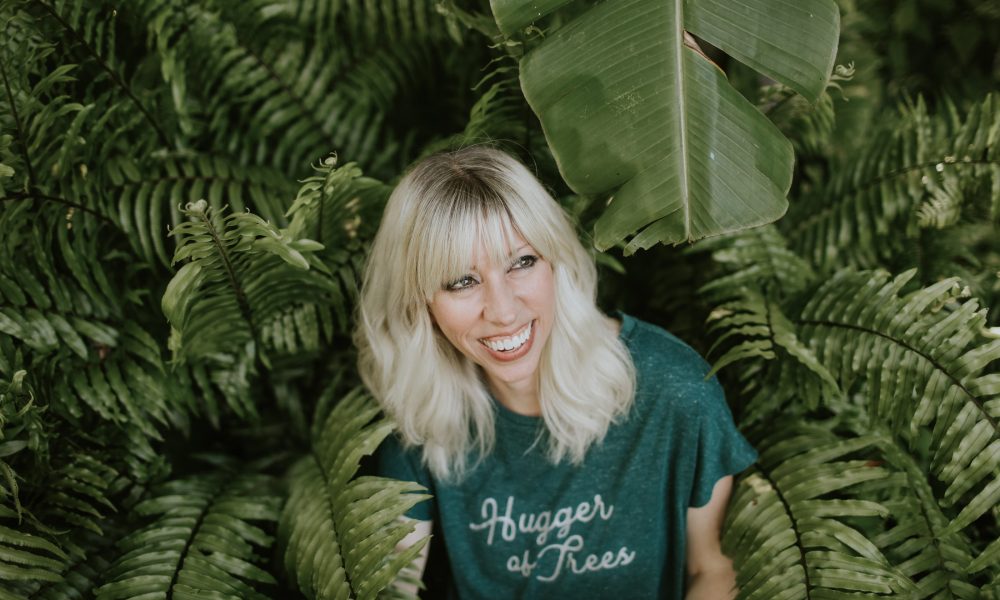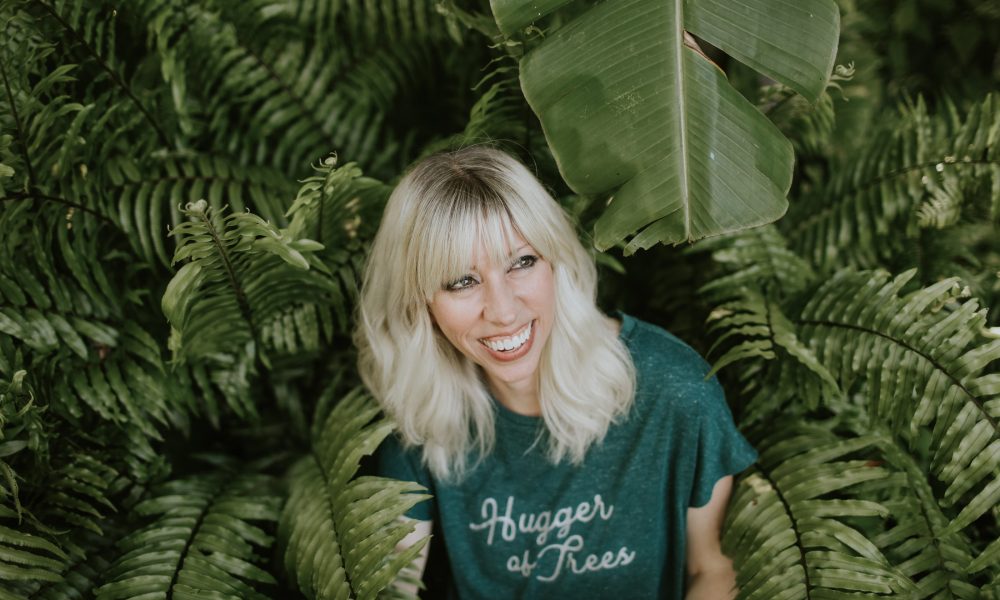 Today we'd like to introduce you to Melanie Oliva.
Melanie, can you briefly walk us through your story – how you started and how you got to where you are today.
I've always been an artist who is equally left- and right-brained. While my right brain would've gone gah gah to become a painter after college, my left brain informed me that this route would be fraught with financial difficulty. So, I majored in graphic design at Miami of Ohio and took tons of painting classes. The fine art students called the graphic designers "sell-outs", but I'm grateful for the path I chose because it was precisely the right one for me.
I moved to Chicago and worked my way up to become a Creative Director in advertising. While I was making good money, I didn't feel good about the work I was doing, or the environmental impact of the products we were marketing. Often clocking 60-90 hours a week, I had frequent anxiety, got burned out and wondered what it all was for. I had an epiphany. We needed to move… and to somewhere warm.
In 2014, my husband and I moved to Miami and I made a lifestyle change. I started painting again, which led me back to nature. I grew up near a forest preserve in Nashville and didn't realize how much I had missed the tiny chirps of hummingbirds and unexpected visits from opossums.
I quickly caught up on how dire the need for environmental and social justice was. Having led a privileged life, I admit I was miserably behind (and in Chicago, I didn't focus on much outside of work). In Miami, we have sunny day flooding yet a large body of climate deniers. Our city has the largest population of immigrants in the U.S., yet so much apathy for undocumented immigrants and refugees seeking a better life. We have a wildly flourishing art scene, yet many artists, galleries and collectors who ignore the issues we're drowning in.
I was inspired to plant seeds of change and created Inspiration Pollination, a collective that uses art to connect the public with the plight of pollinators. It FELT so good to use my marketing, design and art skills FOR good. The group has grown to 880 people worldwide.
I got more involved and connected with more activists. I witnessed the power of artists and activists collaborating, which can be amplified with gallery support. My paintings became more cause-focused and I started writing about important issues, yet I struggled to find forums or venues to share my work with the public. I had an idea for an app called "The Artful Activist" that would connect and promote artists, activists and the galleries who could help them change the world.
Right after the 2016 election, I scrapped the app idea and started a secret group on Facebook. It's now a group of 300 incredible Contributors: creators, collectors, curators, and gallerists. It's also an online magazine for op-ed articles, Contributor interviews, and artist-to-artist interviews. We use the group to brainstorm, network and generate content to be shared on The Artful Activist's public Facebook page. Anyone interested in joining can email me at theartfulactivist@gmail.com.
Great, so let's dig a little deeper into the story – has it been an easy path overall and if not, what were the challenges you've had to overcome?
The path of an artist is always a bumpy road, but it can be full of synchronicities if you let your intuition guide you. Sometimes, I go against my intuition and things don't work out, so I'm learning more and more to go with my gut. It's a continual learning process.
The biggest struggle for me is how to make money doing what I love. While society undervalues artists, our contributions to society are innumerable. I may struggle to sell my art, yet I know its value because I've seen it change minds. It's made me a better person and I've met so many amazing individuals along the way.
Now, if we can just get more galleries and collectors to "value" the work that has something to say – especially work from the perspectives of Women of Color and the LGBTQ Community. This is a primary goal of The Artful Activist.
Melanie Oliva – what should we know? What do you do best? What sets you apart from other artists?
As an artist, I work towards creating empathy for Earth and her inhabitants. Collaboration and offering support for others are the spaces I feel most comfortable in. Part of why I created Inspiration Pollination and The Artful Activist was because I missed working with other creatives, which I did every day in advertising. There's so much power in collaboration.
My After-image series highlights animals and places that are threatened; most are collaborations with photographers. They mimic the image you see when you close your eyes after staring at something bright. Each painting forewarns that the beauty of our world may someday only be an after-image if we close our eyes and do not act to protect it.
As an activist, I'm most proud of efforts made towards changing policy and creating community. In 2016, I volunteered with Imagine Our Florida to get Resolutions passed across Florida to ban FWC's black bear hunt. By writing a collaborative article with several artists, I facilitated a symbolic Resolution in my municipality Biscayne Park, which added momentum to the effort. In 2017, I co-organized a nationwide Artist March with founder Alessandra Mondolfi. I'm also involved in a non-profit called Bound by Beauty, which creates and connects butterfly habitats. In addition, I helped form Pesticide Free Miami, a coalition that works towards bans on harmful pesticides in public spaces. I also organized a kids' Pollinator Parade at Miami Shores Green Day on Nov. 3, on behalf of Bound by Beauty, Pesticide Free Miami and Inspiration Pollination.
What moment in your career do you look back most fondly on?
I don't have one moment, but I'm most proud when I accomplish something I didn't think I could. I made a huge monarch caterpillar puppet for the March Against Monsanto and the Artist March. It was accompanied by people wearing butterfly costumes and carrying signs about harmful pesticides (for the March Against Monsanto) and signs about migration and Haitian TPS (for the Artist March). I had some help from my husband Mike Oliva and Alessandra Mondolfi, and of course the six-eight people it took to carry it.
Recently, I competed in a live painting competition for 350 Florida's Miami Rising. I was scared to death beforehand and would like to thank artist/poet Dita Devi for her patience, and for pushing me. It was actually tons of fun and I produced a painting I wouldn't have otherwise! (I'm holding it in the water, in a photo below)
Contact Info:
Image Credit:
Maria Font Photography, JohnBob Carlos, Scott Dickerson, Albert Mollinea
Getting in touch: VoyageMIA is built on recommendations from the community; it's how we uncover hidden gems, so if you know someone who deserves recognition please let us know here.