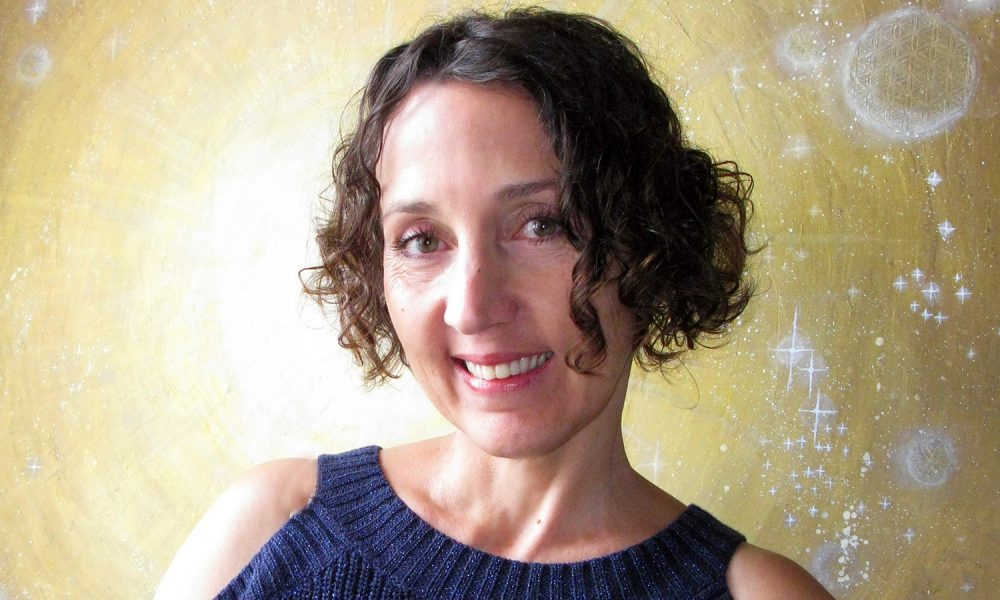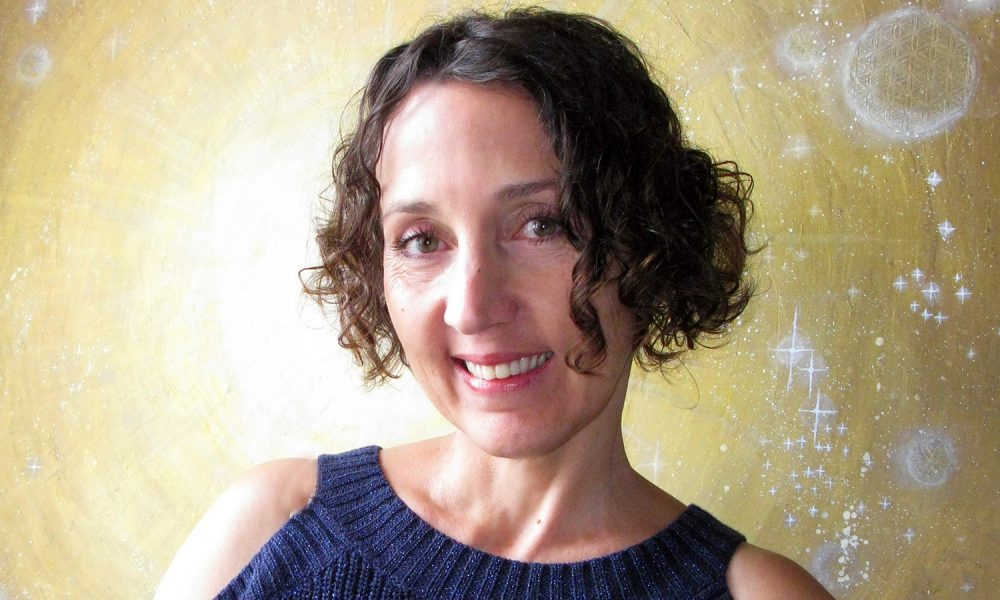 Today we'd like to introduce you to Marie Donze.
Every artist has a unique story. Can you briefly walk us through yours?
At a very young age, I dreamt of being an artist or a dancer but never really shared my desire. Instead, in order to please my parents, I tried to adapt to the expected conventional mold and studied for a "real" job. It didn't last very long as my soul knew otherwise. I quit school and embarked on various journeys which eventually lead me to leave France and, many years later, to remember I once had a dream. The two main triggers that brought me back home to my heart's desires were my sailing journeys working on a private sailing yacht and covering the most beautiful and colorful places in the Caribbean islands, the Mediterranean Sea and Venezuela. Being constantly surrounded by water and the vivid colors of the exotic island life had a profound impact on me.
Later on, Florida became my new home, and the purchase and complete renovation of a 10-unit apartment investment property became the tipping point. With limited working capital and while managing the property as rental units, I discovered talents I never knew existed: learning to design, decorate, faux finish, sew, paint, tile floors, and kitchen countertops and to landscape. These experiences eventually lead me to create art in the form of reverse abstract painting on transparent glass and crystal, and also by capturing close-up photographs of my glass work to illustrate the strange figurations and beautiful abstracts appearing within the painted glass.
In 2009, due to economic and life challenges, I withdrew from the art scene for a few years and, in December 2015, I moved to the Sailboat Bend Artist's Lofts community in Fort Lauderdale and finally restarted my creative journey. While still passionate about my glass painting another passion was being born and recently guided me to expand into acrylic on canvas and also to develop an intuitive painting workshop.
Please tell us about your art. What do you create? How & why? and What's your message or inspiration?
Currently, my focus has been divided between my glass painting, the acrylic on canvas and conducting workshops in my studio. All three being different but intricately connected in their messages.
Glass:
Although reverse painting on glass is an ancient art form, through trial and error, I developed a truly unique process combining an intricate mix of various layers of mediums, applications & techniques on glass creating a distinctive multi-dimensional effect. When you look at any of my vases, you need to know it was painted from the inside. Some of the most intricate pieces had up to eighteen layers of applications and took as long as eight weeks to be completed. Choosing glass or crystal as the first medium represents an analogy with water and reveals a desire for purity and clarity, but it also represents the Universe, the Invisible Source that connects us all together. The richness of colors and different elements (leaves, gold leaf, mica pigments, etc.) reflects the uniqueness of each individual. The intricacy of the layers reveals the complexity and the beauty we find in the human race and throughout the Universe.
In a fast-paced world lead by technology, I sometimes feel that we are losing touch with the essence of life and are becoming robotized through our daily routines. We have not only become desensitized to what's happening around us but also disconnected from the consequences of our actions and inactions. Through the intricacy of my glass work, my desire is to invite the viewers to slow down and really observe the details of the work so that, in turn, they reopen their hearts and retrain their minds to develop an awareness of their surroundings in order to recapture and fully embrace the magical beauty and power of nature. In so doing I hope that it will result in a stronger appreciation and respect for life itself and everything included in it.
Integrative Painting Workshop:
While quieting my mind through yoga, breathing exercises and meditation, I started to see images, shapes, and colors, and this created a strong desire to paint on canvas. Although terrified by a blank canvas I finally gave in, bought my first supplies and intuitively began to paint. Weeks and months later I realized through synchronistic ways that my paintings had very intimate and personal messages about me and the journey I was on. I sensed something very special was happening. This created a profound desire to share my experience with other people and lead me to formalize my process by combining guided meditations and breathing with painting and the interpretation of colors and symbols which I am now excited to share through my Integrative Painting Workshops facilitated in my studio. My intention is for the participants to have equal access to their own creativity and inner wisdom and to recapture their own power by remembering how to connect to their heart.
Acrylic on canvas:
As my paintings are now evolving in a more intricate way, I am intuitively learning and expanding my techniques as images and symbols are being revealed to me, and I am excited and curious to see where this will lead.
"I Am Love" is the first piece of my on-going "I Am…" series.
With worldwide conflicts as well as economic and societal uncertainties, I started this series with the vision of shifting the collective consciousness from doubt, fear, and hatred to the more positive embodiments of love, light, peace, trust, and compassion to life. Colors and images evoke feelings and emotions which, in turn, emit specific vibrations & energy. Therefore, through an inspired choice of highly vibrating colors, Sacred Geometry and other symbols, each piece in this series attempts to capture one of these positive embodiments in a visually appealing and relevant way in order to give the viewer the opportunity to dwell not only on the image but to ponder on the related attached emotion and, consequently, to raise their vibration.
On a more general note, I also wish to inspire every creative mind to explore and to express their artistic calling in whatever form they feel drawn to and not be stopped by a lack of education and formal art training. For the longest time, I did not consider myself as a real artist for these specific reasons, and I believed I was at a disadvantage because of it. I now know I am blessed for not having been confined to the restrictions of a box, and I own the power of my creativity and imagination. Life is a journey, a big adventure and a large experiment where we will make mistakes and grow and receive our most valuable blessings from these experiences. I believe that the jewels of life are not only discovered through a deep commitment to go beyond appearances but also through the courage to go deep within.
As an artist, how do you define success and what quality or characteristic do you feel is essential to success as an artist?
Nowadays, there are so many more artists in the market that it can create an overwhelming choice of art available for collectors and buyers in general and artists can sometimes feel "lost in the crowd". Because of the expansion of social media, marketing platforms have also changed, and now everything is mainly digital so on one hand, artists have more control over their work and can sell online but this, in turn, has reduced the number of galleries and the one still in business are more exclusive.
Artists are now faced with more work. Not only they are still supposed to devote most of their time in their studio, but they also have to invest time on their social media platforms and find venues to show their art. For an artist who is really serious about their work, it can become overwhelming to juggle between all these responsibilities.
It is important for artists to find balance by taking time to take care of themselves physically, mentally and spiritually and to find a support system with friends and other artists. It is vital to not compare themselves to other artists and how well or not they are progressing. I believe artists need to realize their uniqueness and therefore accept to run their own race at their own pace. If they believe in their art, trust themselves and the process, are patient, consistent and persistent they will eventually attract the right clients for their art. It may take more than one failure to achieve success but the artist who creates every day is following his passion and therefore is already a success.
How or where can people see your work? How can people support your work?
I show my work throughout the year at various exhibitions and shows which I post in advance on my website www.mariedonze.com, as well as my Facebook page Marie Donze Fine Art and on Instagram @MarieDonzeArt. People are also welcome to visit my studio by appointment to view my work. Please call 954-775-5062 to arrange a time.
Information about my workshop, including schedule and pricing, can be found on my website as well as my Facebook page Integrative Painting Workshops and on Instagram. Attending my exhibitions and shows, participating in my workshops, signing up for my newsletter and sharing good words about my work with friends and colleagues are all appreciated. 
Contact Info:
Website:

 

www.mariedonze.com
Phone:

  954-775-5062

Email:

  info@mariedonze.com

Instagram:

  @MarieDonzeArt & @mariedonzeworkshops

Facebook:

  Marie Donze Fine Art & Integrative Painting Workshops

Other:

  

www.mariedonzeworkshops.com

Image Credit:
"Gateway to Infinity", image from Laurence Rousselot Moser – Le Courrier de la Floride publicatio, "I AM Light" & "I AM Life", images from Philip Ziadie – Quantum Digital Printing
Getting in touch: VoyageMIA is built on recommendations from the community; it's how we uncover hidden gems, so if you know someone who deserves recognition please let us know here.