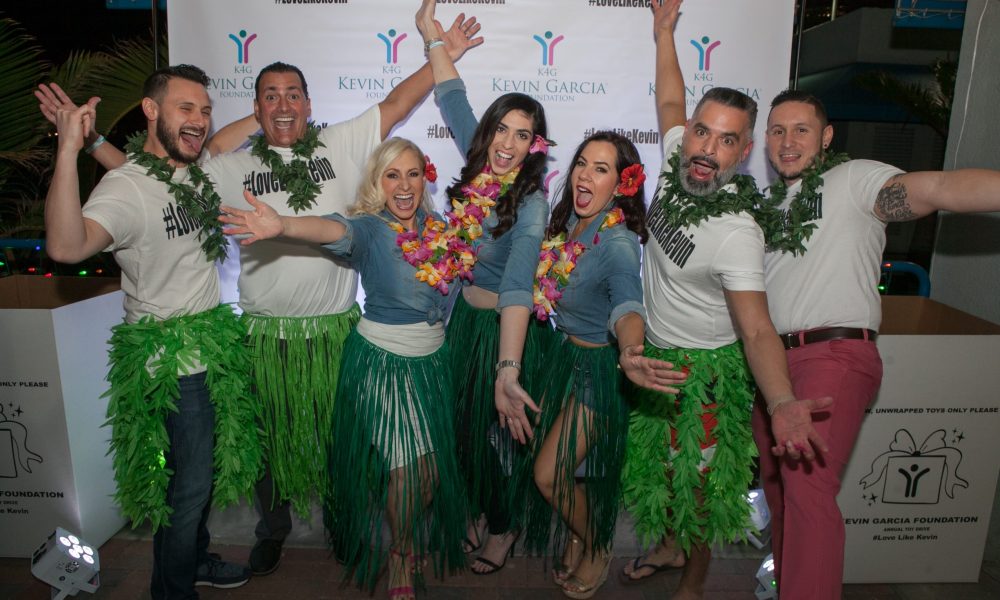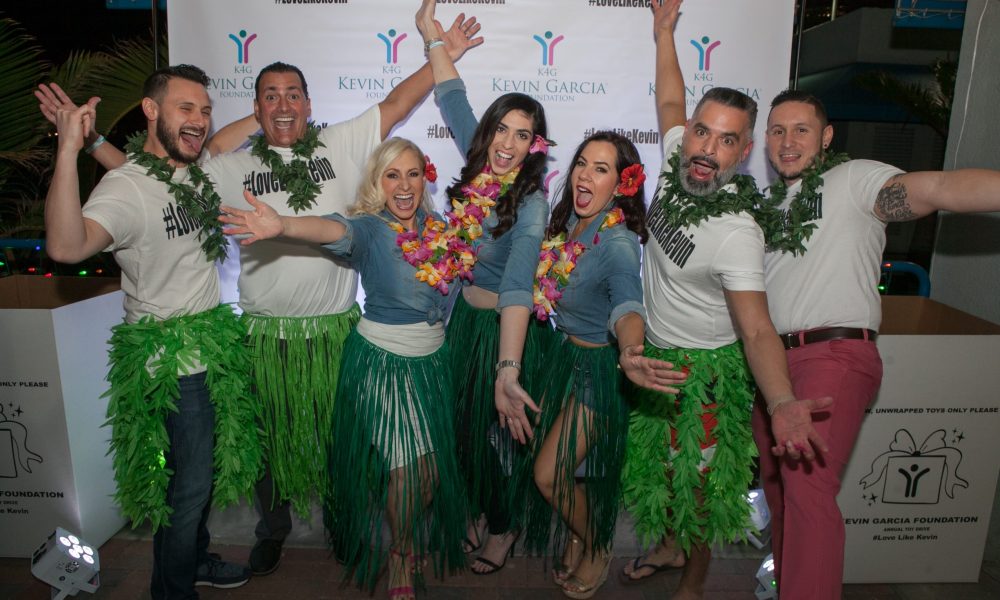 Today we'd like to introduce you to Maria Fiallo.
Maria, let's start with your story. We'd love to hear how you got started and how the journey has been so far.
On December 9, 2008, I lost my 17 year old son Kevin Garcia when he had a car accident. Unfortunately, Kevin was not wearing a seatbelt when he lost control of his car. Kevin had left a friend's house (less than a mile from our home in Pembroke Pines), when he received a call that his friend was having a crisis. In his last moments of consciousness on this earth, he was rushing to be by his friend's side to help and comfort a person in need. Kevin's boyish charm, and good looks were always overshadowed by his beautiful, amazing soul. Kevin was full of happiness, had a wonderful sense of humor, he was very humble, kind, generous, thoughtful, compassionate and understanding. Kevin loved to dance and make people laugh. He had the ability to see beyond the surface of a person and recognize his/her need for a friend, a shoulder to cry on, words of encouragement, a hug or advice. He connected with everyone he met, regardless of age, gender or race because he identified with each person's soul and common need for love and understanding.
Losing Kevin, not just for me, but for his brothers, grandparents, extended family, friends, classmates, teachers & even acquaintances – was truly devastating. How can someone that was bigger than life, that lit up a room when he walked in; could be taken away so abruptly, without a second chance? Kevin was in a coma since the night of his accident on December 6th. The ICU at Memorial Regional Hospital (Joe DiMaggio) was overflowing with family, friends and classmates. By the 2nd day, the hospital asked that only the immediate family remain since the waiting room was not equipped or safe for such an overwhelming amount of people. His friends & classmates left the waiting room, but organized an impromptu vigil outside the hospital, saying prayers and telling stories of him. Kevin was a high school Senior at Charles Flanagan High School, and had recently won the superlative of "Hottest Senior" of the class of 2009. Although the average student attending Flanagan could get lost or be overlooked in such a large school, Kevin was known by most of his classmates, faculty, staff and principal, since he went out of his way to befriend everyone. Grief Counselors were brought to the school to help those that were affected by his loss, and we received many calls asking if we needed help with funeral costs, or if we preferred to receive flowers.
Those days leading up to the funeral felt like an out of body experience. To this day I sometimes ask my husband Carlos if the memories that pop up in my head were actual experiences or created by all the pain, sorrow, grief, and shock that my body, mind & soul lived through. Carlos always confirms that despite the trauma, those memories are very real. When Carlos spoke of people wanting to raise money to help with funeral costs, I did not want to accept their offers, I did not want to be receive money (albeit, given out of love & in his honor) for my son's death.
My husband, Carlos Fiallo (Kevin's stepfather), came up with the idea to ask for toys in lieu of flowers or money, to donate to needy children in the community. What better way to celebrate our Kevin- that brought so much fun, laughter and love to those he met!
The day of the visitation, family, friends, and classmates came to the funeral home with a toy in hand, the line extending outside the doors of the funeral home. A news crew showed up and Kristie Krueger from our local Channel 10 News interviewed our son, Brian Garcia. The funeral home was inundated with toys and fortunately a great friend of the family – who has been visiting Joe DiMaggio Children's Hospital every Christmas Day with his own foundation, (Depend On A Friend) – was in need of toys for his Christmas Day delivery. He left that day with a U Haul filled with toys for the children. Jerry invited us to join him Christmas Day to help delivery toys, and the seed was planted to continue to honor the young man that gave so much joy and love in his brief time on this planet.
Overall, has it been relatively smooth? If not, what were some of the struggles along the way?
The road to creating our nonprofit organization has slowly evolved to clearly define the foundation's mission; helping children in our community needing a smile, financial help to fulfill their college dreams, stock pantries for low income families or provide life changing medical assistance for children with special circumstances.
However our initial dream that was inspired on the day of his funeral was a journey without a plotted course. Although I had the love and support of family and friends to make the Kevin Garcia Foundation a reality, I faced many obstacles. I had no previous experience or involvement working for a nonprofit, I did not know how or where to begin this unfamiliar but passionate undertaking to honor our Kevin. I was very fortunate to be asked by my good friend to serve on the St. Jude Gala Committee and met a wonderful group of people that had experience with the most amazing nonprofit that is, St. Jude Children's Research Hospital. Volunteering on this committee gave me an insight and understanding of what I needed to do to build our foundation from the ground up.
Once we were officially registered as a nonprofit, and our committee was formed, we began laying the groundwork- finding projects that aligned with our mission, establishing relationships with individuals and companies willing to sponsor our events, and partnering with other nonprofits to achieve our goals. As the president of our foundation, I struggled to learn how to network and ask for help with the foundation. As a very private, and quiet person, I am willing to help another person without hesitation, but feel extremely uncomfortable to ask help for myself. I had to learn to identify with myself as Maria Fiallo, President of the Kevin Garcia Foundation, champion for the cause of helping children, I detached from my private, reserved self. Being thrust into a leadership role and forced out of my comfort zone to work for a greater cause, has made me stronger, more confident and engaged to make a difference through our foundation and all aspects of my life.
Alright – so let's talk business. Tell us about Kevin Garcia Foundation – what should we know?
The Kevin Garcia Foundation is a nonprofit organization dedicated to spreading our #LoveLikeKevin message to kids that need a little hope and love; giving to children spending their holidays in a hospital, or in temporary homes, like Ronald McDonald House, children whose parents struggle financially to put food on the table and college bound students seeking financial help with their college dreams.
Our mission statement: We help at risk children and teenagers overcome economic barriers so that they can achieve healthier, more productive lives.
Our signature event is our annual toy drive and Christmas party, which is in its 10th year this December. Besides spending Christmas Day with the patients of Joe DiMaggio Children's hospital (JDCH), we host various events within the community during the holidays. A week before Christmas we bring holiday gifts for the children receiving chemotherapy at the Pediatric Palliative Care of JDCH, and host Christmas & Three Kings Day events for Ronald McDonald House and Centro Mater Child Care.
Although our foundation is small, and our resources are limited, we are most proud of the help we have been able to provide for some special children in need of life changing medical procedures. Kevin's Little Legends medical needs have ranged from non-life threatening to very grave illnesses. They each have had a profound impact to us and to the meaning of being able to make a difference for not only the child, but for the parents, siblings, family, friends and the community around us.
Most of Kevin's Little Legends were able to achieve success with their medical procedures, but some did not fulfill our expectations of making a positive life changing impact. Yet, those cases made us more determined not to turn our back on these kids, if we have the ability to help. In 2011 we had our first opportunity to help a brave 3 year old named Joseth Celedon, who was battling leukemia. We met Joseth through the Jackson Memorial Foundation IKF (International Kids Fund) and although he had little hope, we decided to help. Joseth lost his battle to leukemia despite our efforts. We were so devastated and felt discouraged to see we could not save Joseth and that we had let his family down. Later, we received a message of gratitude from Joseth's family, saying although Joseth could not be saved, we gave the family hope, faith and peace knowing that all possibilities (without financially limitations), were exhausted to save little Joseth's life.
I believe what sets us apart from other foundations is my full involvement from start to finish with every last detail of our foundation events and day to day operations. While all my committee members are family members and friends that are committed to honoring Kevin's memory, I ensure that all our donations- monetary, food or gifts, are delivered directly from our foundation family to the children and families in need. We have even made special deliveries to kids that are house bound, we have taken children to medical appointments, physical therapy, provided pro bono dental care, and granted wishes (trip to Disney World). We continue to stay in contact with some of our Little Legends, sharing and celebrating their milestones and sending financial help for follow up treatments wherever they live. We give to our children the same way Kevin gave his love to us: filled with limitless compassion, joy, understanding & love!
Any shoutouts? Who else deserves credit in this story – who has played a meaningful role?
Without our supporters, family, friends, volunteers and sponsors the Kevin Garcia Foundation could not have had such an extraordinary impact in the lives of so many! Thank you! Thank you! To many individuals and groups that have taken our foundation to the next level and have helped us spread Kevin's message of Love!
Throughout the years we have had a long list of supporters, but I would like to recognize them for the significant role they played to bring us to our 10th year anniversary:
My husband, Dr. Carlos Fiallo, came up with the idea to collect toys at Kevin's funeral, and encouraged me to keep Kevin's message of love, joy and compassion alive. Not only did Carlos give me his love and strength through my darkest moments of grief, he motivated me to channel my love for Kevin through his foundation.
My friend, introduced me to St. Jude Research Hospital as a volunteer for their Gala Committee. St. Jude is the benchmark for the very best nonprofit organizations, and I learned best practices during my time with the committee as well as from all the amazing individuals that generously have served the committee for many years.
Without my committee members: Jillian Lopez (Event Coordinator), Dayton Blanco (Social Media/Graphics), Brian Garcia (Spokesperson, Event/Award Presenter, KG4 Club Sponsor), Carolina Diago (Auction Items/Presenter) Carlos Fiallo (Treasurer), Erica Munoz (Advisory Member), Jennifer Tavarez (Advisory Member) Joseph Garcia (Advisory Member), David Garcia (Advisory Member), Jeannette Conrado (Public Relations Advisor), our successes would not be possible! Each event is a joint effort that requires countless hours and work to achieve a spectacular outcome! Our committee members donate many hours of their valuable and personal time to make the Kevin Garcia Foundation a triumph.
Jerry Wilcox of Depend On A Friend brought us to Joe DiMaggio Children's Hospital, on our very first toy delivery and every Christmas, since 2008. As our liaison he helped us establish our relationship with JDCH and start our Easter Sunday Annual Luncheon! We continue to work closely with Jerry for our JDCH events and appreciate the guidance and advice he shares managing a small nonprofit foundation.
Our partners from Change Is Ours have helped us with our projects, before their own nonprofit was created. This dynamic group of young ladies were friends and part of Kevin's swim team in high school. Natalie Lange & Melody Duarte have created the artwork for our signature Christmas Party favors, & invitations and helped fundraise for several of our initiatives. As a nonprofit, Change Is Ours hosted a successful art exhibit fundraiser benefitting the Kevin Garcia Foundation, and became partners with us for our Thanksgiving Dinner and Food Drive for the low income families of Centro Mater Child Care.
The KG4 Club of Pembroke Pines Charter High School, founded by an amazing student, Chonnalin Sumonthee, has played an important role in our toy & food drives. This young lady never met Kevin, however she has been very passionate and supportive of the foundation and our purpose. Since the club's inception the KG4 Club has had food drives (donations provided to families of Ronald McDonald House, Centro Mater Child Care, & Hurricane Irma & Maria Relief), toy drives for all our holiday events, fundraisers, and created awareness initiatives to spread #LoveLikeKevin messages.
Our very special sponsors have invested their support for our mission by generously donating $5k or more to our foundation. Their belief in our vision has resulted in making a dramatic impact in the lives of the children in our community! You are all true legends!!!
Noah Ohlsen – Crossfit Athlete (6th Fittest Man in the World) & Kevin's best friend.
TC MRO – Miramar Florida (Glen Greenberg)
CardioAccess – Ft. Lauderdale, Florida (Howard Jacobs)
Pricing:
If you would like to make a donation visit our website
Contact Info:
Getting in touch: VoyageMIA is built on recommendations from the community; it's how we uncover hidden gems, so if you know someone who deserves recognition please let us know here.