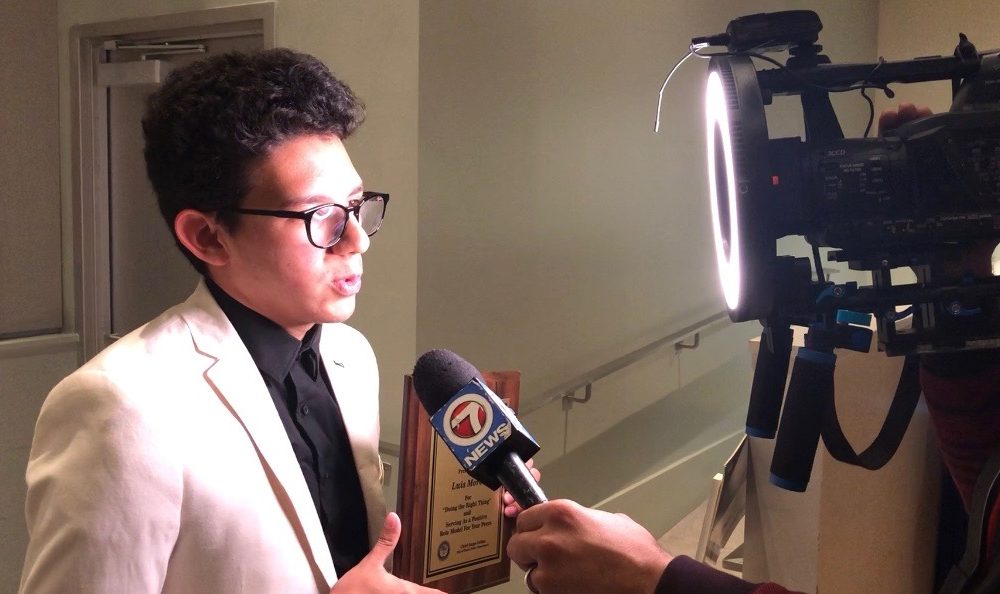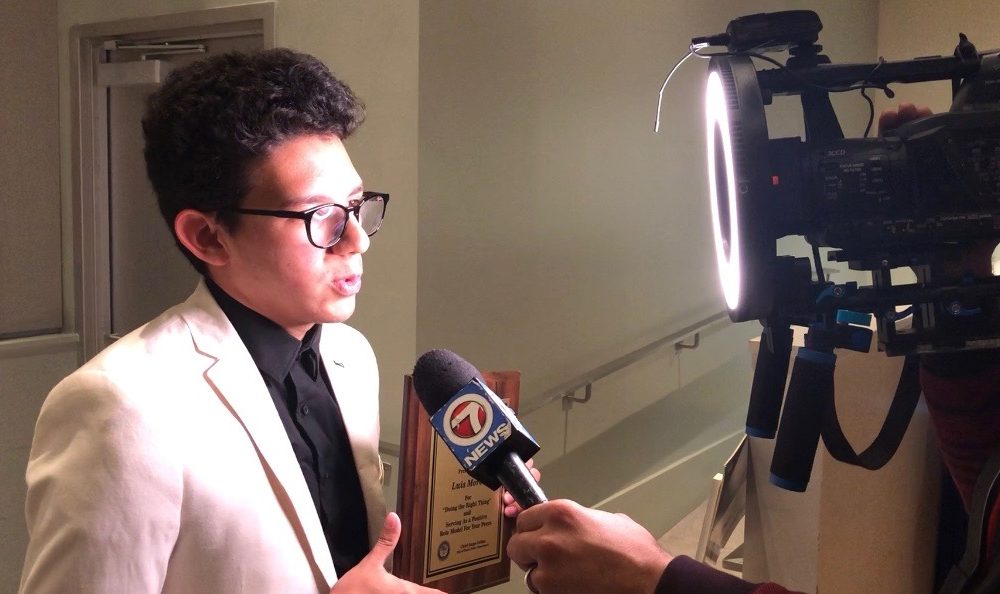 Today we'd like to introduce you to Luis Moros.
So, before we jump into specific questions, why don't you give us some details about you and your story.
Due to my own personal experience, I have dedicated myself to help others overcome obstacles. I carry many emotional burdens for leaving my home country, Venezuela. When I was 14 years old, my family and I left not only to pursue freedom, but we didn't have any other choice. I was practically thrown out of my country; my family was no longer safe because of Venezuela's governmental policies, as well as my father being affiliated to it. I arrived to an unknown country craving success. I lived in a small room filled with four people. My clothes was in the same suitcase I brought with me from Venezuela for a whole year. I had to get up very early to get to school, the place where I felt the most criticized for my language barrier, as well as my socioeconomic and cultural differences. These unfortunate events never changed my character, instead these experiences shaped me into the independent person I am today. When I joined the Spanish Club provided by my school, I finally felt I belonged. My project motto is, "WE CAN DO IT!" because it encompasses my idea that with the right tools, all immigrants can succeed in this new world. This inspiration to contribute to society emerged from my experience as an immigrant.
When I arrived to this country I was lost, I had no idea how to maneuver around the education system. The lack of knowledge and the language barrier I confronted was often discouraging, yet I continued living the American Dream with enthusiasm and passion. This inspired me to create a program for immigrants, so they don't go through the darkness I experienced. The lack of information or the uncertainty of not knowing what to do is sometimes debilitating. Therefore, the information along the way I learned has become my project content. I initiated this project and had the assistance of my school clubs to carry out different components of the project. These organizations and clubs contributed along the way with the intention to help every student who arrives from a different part of the world. Born and raised in Venezuela, I have always been motivated to help others in need. This sparked my interest in pursuing a career in the law industry. I want to become a lawyer because I have an innate passion to help and care for others.
Since I arrived to this country, I have focused on helping those who arrive from their native country with the information that I have discovered throughout my journey in the U.S. My association and membership in the Hispanic Honor Society helped me to continue inspiring Latinos and Hispanics to believe in our culture and understand the information needed to succeed. The biggest motivation behind my project, without a doubt, is to inspire immigrants and promote personal growth in this country. This project began when I originally joined the Hispanic Heritage Show in my school. Feeling the fervor and pride of being Hispanic was one of my many motivations to start helping others. I thought that it would be essential for all new immigrant students struggling to fit in, whether it was because of language barrier or lack of resources, to learn basic information in order to succeed in this country. No matter where we come from, at the end of the day, we are all here for the same reason: to fight for better opportunities.
Great, so let's dig a little deeper into the story – has it been an easy path overall and if not, what were the challenges you've had to overcome?
One of the biggest obstacles I encountered as a high school student was time management and language barrier. During this time, I was taking four college classes at night, running three clubs, and competing as a representative of the Academy of Law Studies, and these extracurricular activities took up most of my time. Aside from that, I worked at McDonalds as a supervisor for 35 hours a week, which demanded most of my free time. Therefore, juggling my time became an art. Another obstacle was the lack of knowledge while creating the blog. Being in this country for a year and starting to think about helping a community that doesn't speak the language is complicated. At first, I didn't have the money required to maintain a website, but that didn't stop me. Thankfully, the members of the Spanish club and the Hispanic Honor Society decided to help me to get the blog up and running.
Additionally, I did not have the resources to donate the school supplies that Venezuela needed. It was a struggle, but through hard work and good advertising, I was able to reach my goal collecting $8,000 in school supplies. Since I arrived to this country, I struggled to find the silver lining of who I am and how I am perceived in our society as an immigrant. Yet, this project gave me a purpose to start helping the people from my own experience. It took a lot of work, effort and absolute dedication to achieve the goals I set for myself in this project. Yet I never gave up. I decided to learn and be a role model for future generations, giving them the right tools to succeed.
Please tell us about Immigrants Building the Future.
As head and founder of Immigrants Building the Future, the goal was to aid and catapult those who are new to the U.S into an enriched world of opportunities; given proper education and guidance to navigate through the American system. With this in mind, I established a blogging network: Together, We Can Do It! In this blog, fellow immigrants are able to share their stories and interact and with other immigrants from different parts of the world. Currently, citizens from all around the world such as Brazil, Colombia, Venezuela and Cuba have shared their moving stories and adventures of life in the United States. The aim of this website was to unite the immigrant community and create a more understanding and supportive environment. Another tool was designed to benefit the ESOL students within our school, I called it IBF. Immigrants Building the Future, I presented powerpoint presentations outlining school programs such as; Advanced Placement, AICE and Dual Enrollment courses, informing the new foreign students about the educational and advanced educational opportunities available at our school. I designed the presentations and printed pamphlets in both English and Spanish to ensure maximum understanding for students and their Spanish speaking families.
Through these materials, students were informed in ways to pursue scholarships, master standardized testing such as ACT/SAT, and even learn on adjusting to American customs and traditions. These presentations took place every other day in six different ESOL classes. Currently, the program is also slowly expanding into other classrooms, inspiring teachers to join my initiative. I have accumulated over 999 hours of community hours within a four years span. Through my school project, our club members and myself also raised $8,000 in school supplies, this was donated to three schools in Venezuela where student attendance was low due to lack of resources. My program also sponsored volunteer programs such as visiting public parks and picking up garbage, thus giving students the idea that to achieve the American Dream, you must be a role model for the future generations.
Is there a characteristic or quality that you feel is essential to success?
I believe that in order to be successful, you need five values: Ambition, Integrity, Patience, Optimism, and Resilience. Ambitious people will see that they are capable of doing their best and being the best and what they do. In order to succeed, integrity is an important trait to have. When you are honest, people will believe in you, they can help you and you can also take pride in knowing that you are honest with yourself and others. On the other hand, patience will help you when it comes to making any mistakes or having to deal with problems on your journey to success. If you have little or no patience, this is going to make things much harder; even if you get knocked down at the first hurdle, you should always keep going. Resilience is a key trait for success as it is what can help you to continue going, no matter what. In life, you will face obstacles and things that might hinder your success. However, having resilience can really help you to bounce back from these things quickly.
Contact Info:
Suggest a story: VoyageMIA is built on recommendations from the community; it's how we uncover hidden gems, so if you or someone you know deserves recognition please let us know here.