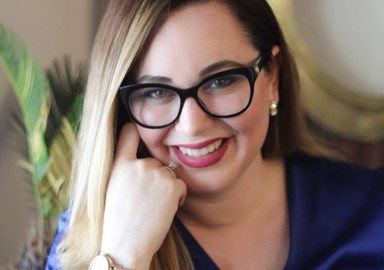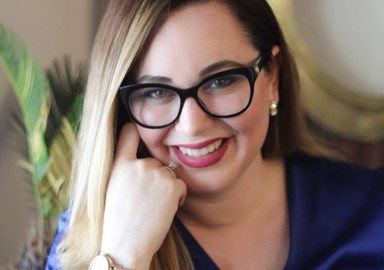 Today we'd like to introduce you to Dr. Laura Olivos.
Dr. Laura, please share your story with us. How did you get to where you are today?
My journey in children's mental health began in the slums of Lima, Peru at the age of five. My grandmother would take me to the Mother Teresa's Missionaries of Charity home she helped build in Lima. I have a vivid memory of me riding in a large white van with my grandmother and her friends. I knew we began approaching the home when the dark pavement no longer was visible because of the trash and garbage scattered throughout. It was a sort of hell on earth. But, once you arrived you were welcomed by nuns, who closely resembled angels and kept this home in the cleanest conditions. With their warm smile and gentle greetings, the most palpable emotion you felt from them was love and compassion.
I was particularly drawn to getting to know the children, as many were my age and I wanted to learn. I knew they were not like me. They lost their parents, were abandoned, and experienced indescribable violence, neglect, poverty, and discrimination. Despite their stories, they smiled. They would improvise with the little material they had on making their own toys and fought each day to find joy. Despite our different histories, I remember feeling connected to them. They had the same hopes, desires, and dreams that I did-to feel they belonged. My heart burst that day. My still developing mind had been changed forever.
Many years later, I made the decision to pursue a career in psychology. After careful consideration, I realized that human compassion was just as essential as food, water, and shelter. Although psychology is the study of the human mind, the art of psychology is the effective delivery of compassion and human empowerment. This is where I found my home.
As I exited the home that day and said my goodbyes, I looked over at a nun and vowed I would return one day as a doctor to help. She hugged me and said, "I hope you do." I promised this to myself. Years later, my parents founded The Olive Tree Foundation for Education, a 501c non-profit organization that provides academic scholarships to underprivileged students in Peru and other countries in Latin America. I decided to focus my energies on being their Mental Health Outreach Coordinator, aiding in planning service trips to Lima and Cuzco, Peru to provide psychoeducation on mental health care.
In 2013, we embarked along with 12 Nova Southeastern University psychology doctoral students, to Lima and Cuzco, Peru to visit and serve the Missionaries of Charity homes. I had kept my promise and returned. Ultimately, my goal is to create permanent programs partnering with Peruvian psychologists to provide mental health services to impoverished areas.
I had a particular interest in working with children who had developmental differences and disabilities and those who had experienced trauma. In my graduate work, I developed a manual on how to prevent sexual abuse in children on the autism spectrum. I was proud to have gained extensive experience during my time at Nova Southeastern University's doctoral psychology program. I had the privilege of working in various clinical settings at various levels of care including an autism and child development center, a trauma-specific clinic for children and their families, and a pediatric neuropsychology rotation in Jackson Memorial Hospital. I later completed my pre-doctoral internship at The Village for Families and Children in Hartford, CT furthering my clinical experience with children with trauma and a myriad of mood and anxiety disorders. Upon graduating with my doctorate in psychology, I completed my postdoctoral residency focusing on pioneering a family program for families struggling with addiction and trauma.
In 2017, I fulfilled my life-long dream by founding The Olive Tree Center for Child and Family Psychology. We are a private practice in the heart of Miami Beach, providing quality and child-focused outpatient psychotherapy. Through an integrative and client-centered approach, I provide mindfulness, cognitive-behavioral, and play therapies to collaboratively develop a unique and personalized treatment plan for each child & family that seeks services. The inspiration behind this name came from my last name, Olivos, which directly translates in Spanish to "olive trees." An olive tree is a symbol of peace and hope and I felt this to be the perfect representation of what I have yet to accomplish with those I work with.
Overall, has it been relatively smooth? If not, what were some of the struggles along the way?
As a psychologist, I am not immune to the human experience. I am the daughter of an immigrant and a trauma survivor. My father was born in Peru and my mother is American. I was originally born in New York but lived in Lima, Peru for many years in my childhood. Many of you may have heard of Peru through friends or travel websites for its famous world wonders, gastronomy, and most importantly, its people.
However, Peru wasn't always considered a desirable travel destination. I lived through a time in Peru where lockdowns at my school due to an embassy being held hostage by terrorist organizations such as Sendero Luminoso was a norm. We experienced power outages, curfews, and witnessed extreme poverty on the streets. I watched my father's dreams become unachievable in its corrupt economic system. I witnessed classism, racism, and pollution as part of our culture.
Peru has come a long way since the 90s, promoting environmental conservation, public transportation, and social services, but we still have a long way to go. Many aesthetic renovations have been made and the economy has improved, but there is still remaining corruption and unimaginable poverty in many areas. There is still work to be done.
We immigrated to the US in 1999 and had to start over. I saw my father and mother fight for our future by working endless hours and living in tight spaces so we could experience a good education. Years later, they achieved what they had fought so hard for. They paved the way so I could be successful and fulfill my own hopes and dreams. I am proud of the hardships I experienced, as they built resiliency and connection to help others navigate through their own pain.
Please tell us more about your work, what you are currently focused on and most proud of.
In my practice, I am most proud of my connection and strength-based approach with children. Too often, we become focused on what they are not doing right and on their pathology that we lose sight of the things they are good at and the things that make them precious and unique. I teach parents how to harness their strengths to aid them in overcoming their struggles. The heart of this work lies in connection. If a child does not feel connected and safe, they will not heal.
I think that what stands my practice apart from others is my specific specialization in children. We do not see anyone over the age of 18. Many private practices I've encountered work with a wide age range across the developmental spectrum. Although there is nothing wrong with this, I pride myself in providing child & adolescent-specific care that heavily emphasizes family engagement. I find more optimal outcomes in my work when parents are willing to become vulnerable and connect with their children. Through my family work, we help parents recognize unhealthy patterns in their own upbringing and current parenting approach. When they are able to get the support and tools they need, they are able to model a better way to cope with the world to their children and thus create more healthy bonds.
Any shoutouts? Who else deserves credit in this story – who has played a meaningful role?
I owe the world to my parents for their sacrifices, my husband for his unwavering love and genuine belief in my work, and my grandmother, Celia, for modeling humanitarianism to me from a young age.
Professionally, I am heavily influenced and inspired by Dr. Carl Rogers, Dr. Irvin Yalom, Dr. Jan Faust, Dr. Barry Nierenberg, Dr. Karyn Purvis, Dr. Bruce Perry, Dr. Temple Grandin, and Dr. Anne Pidano.
Lastly, I would not be the psychologist or person I am today if it were not for the trust and commitment from the families I work with. Every child and family I had the privilege of working with for the past 10 years were worth every late night studying, researching, questioning, learning, and fighting for on this journey. They end up teaching me more about love and connection than I could ever hope to teach them.
Contact Info:
Address: The Olive Tree Center for Child & Family Psychology 975 Arthur Godfrey RoadSuite 303 (Giller Building) Miami Beach, FL 33140
Website: www.olivetreepsychology.com
Phone: 305-792-8168
Email: drlaura@olivetreepsychology.com
Instagram: @olivetreepsychology
Image Credit:
Professional Headshots-Alyssa Ann Photography, All other pictures were taken by Raquel Vega
Getting in touch: VoyageMIA is built on recommendations from the community; it's how we uncover hidden gems, so if you know someone who deserves recognition please let us know here.