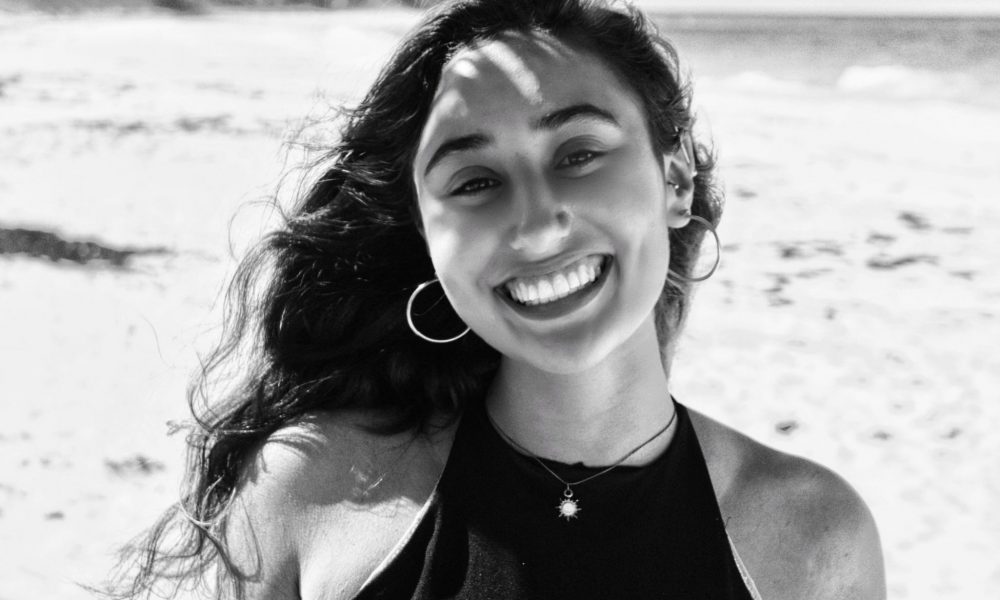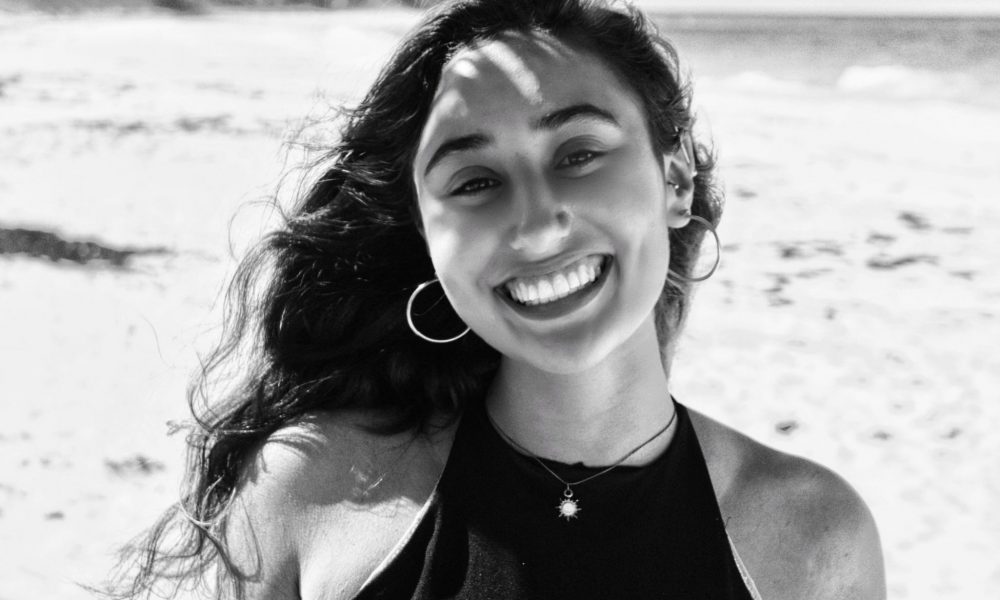 Today we'd like to introduce you to Kimberly Correia.
Kimberly, please share your story with us. How did you get to where you are today?
At the age of four, I grew up watching Planet Ocean, swimming in the open ocean, and talking about the importance of nektons with my family. I specifically remember one moment in my childhood, lying on the beach with my mother and observing crabs burrowing themselves in the sand, when two men carried out several helpless sand dollar urchins from the beach. They took them to their spot on shore and buried them alive underneath their towel. I could not just sit and watch my neighbors of the sea suffer, not able to defend their right to live. I marched right up to those men, with my head held high and tried to reason that they are alive just like we are.
However, when they would not see my viewpoint, I declared I would not permit their killing spree which concluded when an officer forced them to return them back to their natural environment and fined them for their illegal actions. This marked my journey into ocean advocacy. Thirteen years later, my passion burning as vast as the ocean itself, I continue advocating for marine biodiversity. Throughout my education, I have attended marine magnet schools which inform us on ocean-related issues. The most apparent issue was the growing consumption of plastic pollution. Plastic continues to smother our environments, on land and in the ocean.
It can only photodegrade- by breaking down into smaller pieces, but never leaving our environment. We are currently seeing that there is more plastic in the ocean than fish when species around the world are ingesting it and being entangled into it because it is everywhere. The viable way I wanted to solve this plastic waste epidemic was by creating the Plastic Free Mermaids. Our mission is to spread awareness, locally and globally, about plastic pollution through education, art, outreach, cleanups, and political advocacy. We also mentor how to live a plastic-free lifestyle and illustrate the effects that plastic has on our environment and health.
Currently, I travel from coast to coast (nationally) speaking to lawmakers about the growing issue of plastic pollution and how our dependence on it will deteriorate our main life source away. Through my rich network of partners in the Bahamas, Botswana, Lebanon, Cambodia, and throughout the United States, I have established viable solutions: educating communities, hosting monthly cleanups, presenting sustainable alternatives, and enforcing plastic free bans to have a healthier future.
We're always bombarded by how great it is to pursue your passion, etc – but we've spoken with enough people to know that it's not always easy. Overall, would you say things have been easy for you?
I have always found the ocean's vast complexities intriguing and known my purpose was to save it from human-induced events. The ocean influences almost every aspect of life on our planet- an inspiring fact that is underscored as I learn more as a seventeen-year-old student. Despite my passion to fight for the ocean, I have occasionally ridden that rollercoaster, questioning my capability to make a difference. How can one individual really make a difference in saving the biggest entity on our planet?
My healthy dose of ocean-related inspiration always comes when I am in the community working on making our restaurant's ocean-friendly or inspiring people to change their single-use plastic habits. Another struggle I tend to face as a seventeen-year-old founder of my own organization is adults trying to undermine you. Starting my organization from scratch and working to make viable plastic-free solutions exist, many adults want to take over.
Being told I am "too young" to handle this global issue, trying to "guide" me by taking or ignoring my ideas was sometimes difficult. However, by reflecting on my accomplishments and becoming a source of knowledge about the ocean and plastic for my community is my reminder to continue. Being plastic-free has been a symbol of my hard work and accomplishing what I have is just the beginning.
These experiences have led me to become a political youth advocate and facing obstacles that would otherwise break a person. I hold myself responsible for making change, but it is not just me trying to succeed, it is for my future and life overall.
So let's switch gears a bit and go into the Plastic Free Mermaids story. Tell us more about the business.
Plastic waste causes natural resource depletion, loss of biodiversity, and high death rates for people due to carcinogens within plastic. Therefore, I have focused solely on plastic pollution. To bring our community to understand the harmful effects of plastic pollution and influence alternatives to plastic, I have created a nation-wide known organization called the Plastic Free Mermaids. As the founding member of the Plastic Free Mermaids, I specialize in reaching out to youth to become political advocates, am a grant writer to develop new ideas, maintain international partners, and continuously mentor/educate the community.
I involve the community by coordinating paddle-boarding, kayaking, and waterway cleanups with our partner, The Surf Rider Foundation. The Plastic Free Mermaids intends to prevent our beaches from being directly littered upon by collaborating with the Surf Rider Foundation to develop Ocean Friendly Restaurants. We provide the criteria to be sustainable and provide incentives to easily switch to being plastic free. Currently, Ocean Alley and Cafe Club are our newest Ocean Friendly Restaurants on Hollywood Beach. In addition, I contact environmental protection specialists like Mr. Victor Suarez to be involved in community events like Water Matters Day.
Along with monthly cleanups, I educate at middle and elementary schools, the future generations, about plastic pollution and ways to bring about a plastic free lifestyle. We educate and provide alternatives to use instead of plastic like metal, glass, or paper straws. For instance, we educated over 150 campers (ages 5-13) during Camp Live Oak's summer camp and gave them the tools to be plastic free- stainless steel straws from Klean Kanteen. Repurposing plastic is important because it shows another way to limit plastic from entering the environment and upcycling it.
We do this by making flowers out of plastic water bottles, jump ropes out of plastic bags, and murals out of microplastics, which engages the community and brings about plastic pollution awareness. Currently, we even have developed, with the Girls Get It club, a prototype bamboo fork made from 3-D printing to provide to our school systems and replace single-use plastic utensils with this alternative. I don't just organize community events, cleanups, and educational meetings, because I want to learn more about plastic pollution and apply for summits state-wide and nationally.
I began as a participant of the Plastic Ocean Pollution Summit in Dana Point, California, the Youth Ocean Conservation Summit in Sarasota, Florida, and Blue Vision Summit in Washington D.C. Now I am invited by these summits to speak at Teen Panel discussions and host plastic pollution workshops. I also made partners recently with the Zero Waste organization to create a Climate Change Sports Student Summit where we have traveled to California, Miami, Colorado, and Georgia in June 2018 to solve global issues that threaten our environments. During these summits, global partners have been made. I have made contacts with organizations in Kenya, the Bahamas Plastic Movement, Cambodia, and Lebanon.
As a Plastic Free Mermaid, she continuously attends our City Hall Environmental Legislation to inform about plastic pollution and to find basic solutions like banning plastic bags. I have spoken several times with the mayor of Hollywood, Fort Lauderdale, and Dania Beach to improve the community and to promote awareness of plastic waste. I come up with innovative ideas like painting murals of plastic free ecosystems and creating banners to hang around our local beaches to get our community aware of one of the major environmental issues affecting our world today. Also, presenting at national summits has allowed Kimberly to travel and be a part of other organizations with the same initiative like the Bahamas Plastic Movement.
As a woman who is constantly seeking knowledge of environmental issues, being a part of national summits has provided my constituents with environmental leadership. I search for students who have a similar passion and want youth mentorship. For example, during Water Matters Day, we were invited to hold a booth at the Earth Day Event and made collaborations with middle schoolers that wanted to start a Plastic-Free Mermaids chapter at their school.
The Plastic Free Mermaids even has started to create Remotely Operated Vehicles that could enter the deep depths of the ocean and search for micro-plastics that are submerged there to understand how plastic deteriorates.
When presenting at commissioner meetings about plastic pollution like enforcing the plastic bag ban, I hope to help fellow students build lifelong skills like public-speaking. Therefore, when speaking in front of large audiences either during or after their high school career, I can ensure that Plastic Free Mermaids members and other community members are prepared and can clearly define plastic-free solutions. This has even helped me for when I annually travel to D.C. and speak to our Florida Representatives like Bill Nelson and Marco Rubio about plastic pollution solutions.
Overall, the Plastic Free Mermaids is unique because we specialize in every way imaginable for international individuals to feel comfortable and driven to save the ocean.
Is our city a good place to do what you do?
The community we surround ourselves with has the largest influence on the people we become. During an Earth Day event in Broward County, I hosted a booth speaking on pursuing a plastic-free lifestyle. I challenged my peers to break a plastic habit to demonstrate our increasing dependency on single-use plastics. Despite my intention to educate the community, it was I who was humbled.
They have supported my endeavors as a young activist like Catherine Uden from the Surf Rider Foundation who donates paddle boards for my paddle boarding cleanups or Sean Russell from Youth Ocean Conservation Summit who grants me a trip to Washington D.C. to participate in Healthy Ocean Hills Day and speak to Florida Representatives like Bill Nelson and Marco Rubio on plastic pollution solutions. I receive a limitless amount of happiness through all of my numerously supported projects and ever-changing ideas from my community.
Contact Info:
Address: 2312 Anchor Court Fort Lauderdale, Florida 33312
Website: plasticfreemermaids.weebly.com
Phone: 9544780695
Email: kim.correia7@gmail.com or plasticfreemermaids@gmail.com
Instagram: @plasticfreemermaids
Getting in touch: VoyageMIA is built on recommendations from the community; it's how we uncover hidden gems, so if you know someone who deserves recognition please let us know here.