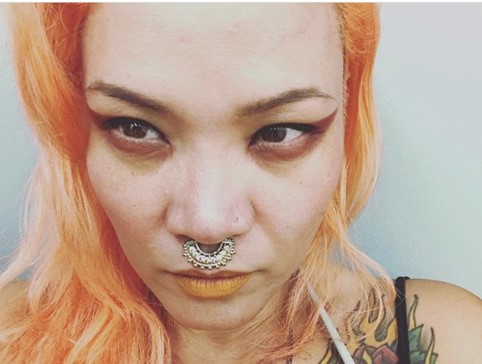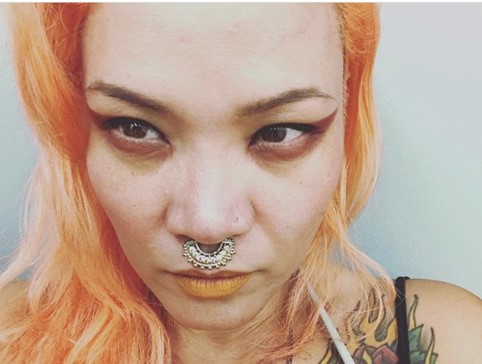 Today we'd like to introduce you to Katya Neptune.
Art – When ArtHeart's founder and curator Katya Neptune first began exhibiting her work, she had hoped to sell her art and donate the money to charitable causes. "That was really difficult," she says, "and I gave up. Whatever it was I sold, it just wasn't enough." At shows in Broward County, she was also interacting with talented artists who needed guidance on the process of exhibiting their work. Eventually, she thought, "why not put my own exhibit together?" Together, she and other artists began to figure out how to create compelling shows.
And this is how ArtHeart came to be. Since its founding in 2009, the combination art/music show and fundraising event have featured the works of over one hundred and fifty established and emerging local and national artists.
Over the past decade, Neptune has seen the impact ArtHeart has made on artists' lives. Being able to say that they exhibited their art at commercial galleries in the Fort Lauderdale area—such as the historic Ali Cultural Arts in Pompano Beach—can be a solid stepping-stone. Not long ago, she was catching up with a successful artist who, like many of the ArtHeart artists, has become a friend of hers. "How did you get started?" she asked him. She was surprised when he replied, "with you! By showing at ArtHeart!" To Neptune, this is one of the most important measures of success.
Heart – Some awakenings are gradual. At other times, we can pinpoint exact moments that shook us from complacency. Neptune identifies a class at Broward College in 2008 as her awakening: a Holocaust history class. Learning more about the state-sponsored murder of six million Jews led her to wonder what she would have done if she had lived during that time. It made her want to find out whether there were other horrors that had happened during her lifetime.
It was this exploration that led her to learn about the Rwandan genocide that happened in 1994. Realizing that this had happened recently but that she had been oblivious to it left her feeling guilty. But where many people would feel guilty but still just go about their lives and forget what they'd learned, Katya instead decided to make up for not having known about the tragedy. As she kept learning about Rwanda, she found that Rwandan families were still dealing with the genocide's aftermath. That was when she began to sell her own art to raise money for charity.
Early ArtHeart events supported a variety of philanthropic efforts, from providing Tsunami relief to helping vulnerable children in Florida to supporting people suffering from mental illness. Five years ago, Neptune began to focus ArtHeart's fundraising efforts on the North Carolina-based organization We Are Zoe, which breaks the cycle of poverty by empowering orphans and vulnerable children. They have a vibrant presence in Rwanda, and Neptune was able to travel there to see We Are Zoe's work firsthand. Now, while the paint is drying, the venues are booked, and the canvases are mounted in Broward County, Neptune is able to picture the Rwandan landscape where kids are getting a second chance, and the art feels even closer to its heart.
Please tell us more about your work, what you are currently focused on and most proud of.
As a self-taught artist, Neptune's art is difficult to describe. Her paintings and her simplistic approach are almost like a children's storybook illustration. But the subject matter is complex and intensely personal. Yet, even with being serious in content she manages to maintain a whimsical aspect to her work that is both playful and dark. Her clay sculpted dolls are a perfect example of this. They have been simultaneously perceived as macabre yet invitingly charming and endearing. It's bewildering and it makes you question her message and make you ponder a little longer.
Around 2004, Neptune began wrestling through the highs and lows of bipolar disorder and her works have often been an unconscious depiction of that struggle. Her installations are a glimpse to that world. An invitation that welcomes the audience to experience what makes up a part of who she is. That through vulnerably exposing the struggle that has kept her often isolated may, in fact, be something we can all relate to. That, in some way, shape or form we are ALL beautifully broken.
Contact Info:

Image Credit:
Emilee Rose McGovern
Getting in touch: VoyageMIA is built on recommendations from the community; it's how we uncover hidden gems, so if you know someone who deserves recognition please let us know here.