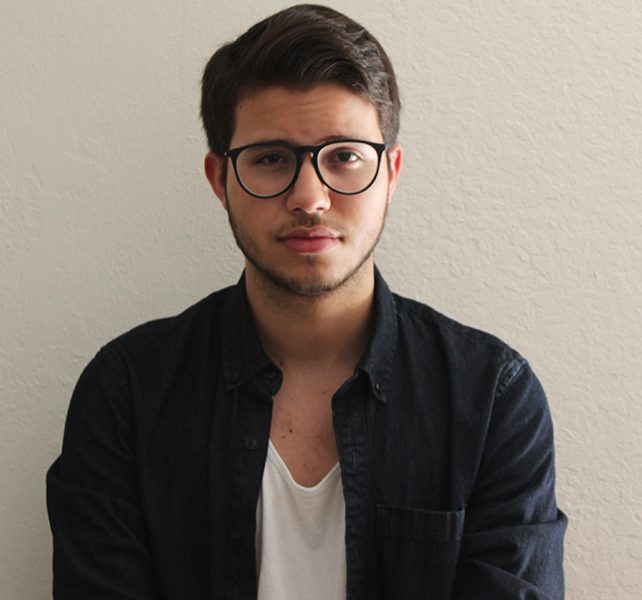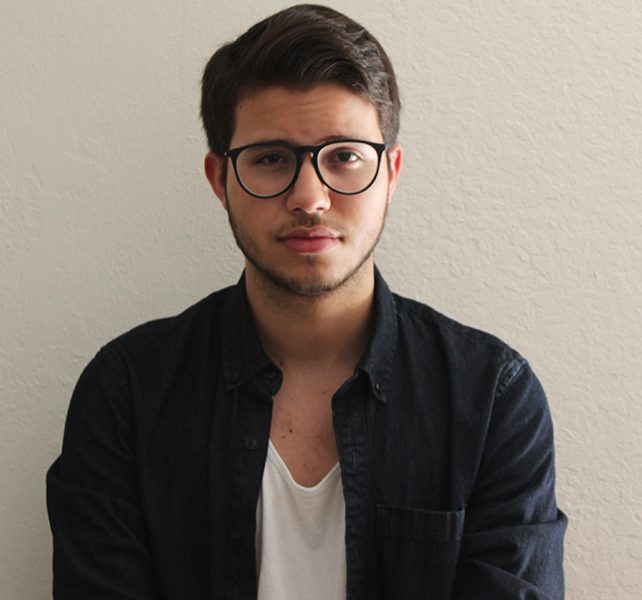 Today we'd like to introduce you to Juan Jose Vargas.
So, before we jump into specific questions, why don't you give us some details about you and your story.
When I first started my artistic career, I was just learning how to read and write. It's pretty wild, but when I take the time to sit back and think about when I became an artist, the best answer I can think about was that I was born with it. The more complex answer results in a lifelong journey of ups and downs as I try to keep true to my childish dreams. I was born in Colombia, where I first started to grow my passion for drawing. A huge source of inspiration for me was the Dragon Ball Z series. Ever since then I couldn't help myself but always draw these characters because the idea of turning the world of imagination into reality was surreal to me. So, as I was growing up, one of the last things I ever wanted to do was letting go of my childhood memories. I turned to drawing, as a means of turning my memories into an actual tangible thing, that whenever I would want to I can always look back to.
Drawing was my escape, it was a gateway into this world of imagination that so much of my childhood was based around. As the years went by however, drawing was no longer just a means of me rekindling with my inner child, it was a means of escaping from the terrors of the real world. When I was four years old, I moved to Miami with my mom and my two brothers. My mother didn't hesitate into making us start our education so as if just getting off the plane, we were already put into classes. Kindergarten and elementary school was a breeze for me because of the beauty that was our childhood innocence. However, as I started middle school this innocence I had built up was quickly intoxicated as I developed a crippling depression. A state of mind that wasn't helped as I started to develop a speech disorder that a lot of my classmates would make fun of.
It's incredible how much the human conscious craves to escape reality as you begin to feel like your back is cornered against a wall. You start feeling as if everyone around you hates you, as you start building this rage within you, that just makes you want to cry because you have this belief that even if you think that you should defend yourself, nothing will ever change.
It was during this time that I dedicated much of my time towards drawing, as I was trying to find any means of escape from these negative thoughts that chase after me. The funny part is that the more I drew, the more my talents were being acknowledged and respected as my title of "The Stutterer" was promoted to the title of "The Artist." If it wasn't for that and all the love and support my family had towards me, I wouldn't be here right now. Since that day, I never abandoned my artistic passion because it was the escape that they provided me with that allowed me to cope and learn from all of my thoughts and emotions. Nowadays, I feel truly blessed that I'm able to call art my career because it's not only what makes me happy, it's also what saved my life.
Great, so let's dig a little deeper into the story – has it been an easy path overall and if not, what were the challenges you've had to overcome?
Oh, hell no! Honestly, I'm shocked that I was able to get this far because, in all honesty that passion one has of making their dream a reality is constantly being tested as we grow older. As a child, we have what I like to call HTWJ, which stands for Hopeful Thinking Without the Journey. With HTWJ, we don't think about the process, we just think about the ending. Children have this belief that once they get older, they can just become famous singers or even famous artists but that's because our brain is still pure from the difficulties that come with maturing. The fact of the matter is that the longer we live the more our morals and outlook on life will be pushed to their utmost limits. When that point arrives, it is up to us to either give up on them or continue. I had my fair share of those opposing forces as soon as I graduated from high school.
In the year 2013, I graduated from Terra Environmental Research Institute, which is a magnet school that specializes in Environmental Studies, Robotic Engineering, and Biomedical Science. Each of the diplomas that the graduating class will get will be based on the major they decided to pursue the moment they started freshman year. I graduated with a Diploma in Biomedical Science because in my mind I thought that being a doctor would be pretty cool, especially since it would guarantee me a job in the medical field. However, after graduation, as my friends went on to pursue a Bachelor's that related towards our major, I was like screw it and decided to pursue a Bachelor's in Visual Arts.
I spent a year in Miami-Dade College, pursuing my AA when I got hit with my first obstacle; the subconscious. There was a voice In my head that believed that it would be better to study another major because you aren't guaranteed a job as an artist. That being a famous artist is nothing more but a far fetched dream that only the lucky can achieve, and part of me really believed it. I decided to drop Visual Arts as I pursued Psychology because throughout my life especially during high school, I always wanted to help people. After taking a few psychology classes the second obstacle arrived; Do I really want to dedicate my time paying off school loans for a major that doesn't interest me as much as I thought it did?
The answer was no.
After coming to that realization, I decided to drop school entirely and just focus on becoming a business owner, because in my head I believed that it was there that the money was most dependable. I also had on hand teachers that would be willing to teach me all the steps that I needed to take to become a successful entrepreneur, and these teachers happen to be my mother and my stepdad. They taught me the importance of leadership, sacrifice, teamwork, and passion. Four powerful virtues that I follow till this day. It all seemed to be working out as I sacrificed my dream of becoming an artist. After a while, I lost sight of what matters the most to me as I just pursued financial stability, as the third and final obstacle hit; depression.
For a whole year, I would work under my parent's wing, as I started to build up my business. Around the following year, I decided to leave their care and move to Sarasota, Florida where I wholeheartedly believed laid the future of my success. My parents did warn me to not go, but I still decided to because success couldn't be achieved without sacrifice and risk. Long story short, what I came face to face with during my time in Sarasota, was the shadows of my depression as they began to swallow me whole. This was the one time in my life, where I came the closest to committing suicide. I had nowhere to turn to, no one to trust. I didn't have the affection or care of my friends and family.
I was truly alone…
What did save me however, was a small sketchbook I kept with me that when I was alone I would just draw, and draw, and draw as I escaped from these shadows. On Christmas Day that same year, I moved back to Miami, dropping everything I worked on, as I took that time to reconnect with my family, heal, and reignite the passion I had towards the arts. I enrolled at Miami International University of Art & Design to pursue my Bachelors in Visual Arts. I since kept working on improving my craft, as I focused on healing. It was during this period that I was able to define my concept as an artist. Looking back now, it amazes me how everything went full circle. From being a boy that just discovered the passion he had for the arts, to a man that was able to reignite its fire. I am honestly so grateful for the journey that I have been on till now.
Please tell us about Lucid Dreamer.
Lucid Dreamer is a name I picked because in my own definition, the act of dreaming has a far more significance towards it when you can control it. Not just to control but to also be consciously aware that you are indeed in a state of REM sleep.
All great inventions in our life come from a dream, while all great minds come from the ones that work to harness those dreams.
Hence, the importance of its name. As a side note, if you take the time to look at the link to my website and Instagram name, you would notice that the first "E" in the word dreamer is actually written with the number three. The reason I picked such a strange way of writing it is because I was actually born on September 3rd, so in a way it's like my own version of self-acknowledgement.
As an artist I specialize in both digital illustration, customization, to even mixed media. As a company, what sets me apart from others is the fact that I believe that art should be used to not only please the commerciality of its style but to spread a message that will impact the viewers in one way or the other. I create art as a means of self-reflection not just toward myself, but as a means of connecting with the self of others. I strongly believe that art is one of the world's most powerful forms of human connection. It finds a way to connect towards the hearts of the viewers, and It's because of that that I'm proud to call myself an artist.
Is there a characteristic or quality that you feel is essential to success?
Your persistence to succeed.
To put yourself before others, without hesitating to help those in need.
To do good for the sake of good. Without expecting anything in return.
To find mentors and friends that share your same passion and drive.
To surround yourself with people that genuinely love and care for you, no matter your faults.
To always have the humility to listen and learn.
To never let go of your inner child.
Contact Info:
Suggest a story: VoyageMIA is built on recommendations from the community; it's how we uncover hidden gems, so if you or someone you know deserves recognition please let us know here.