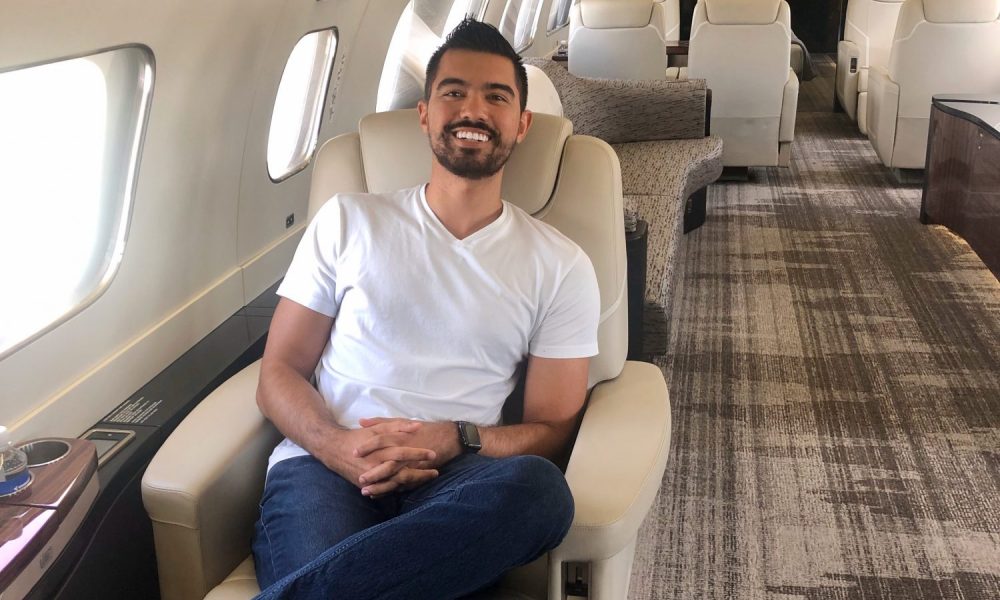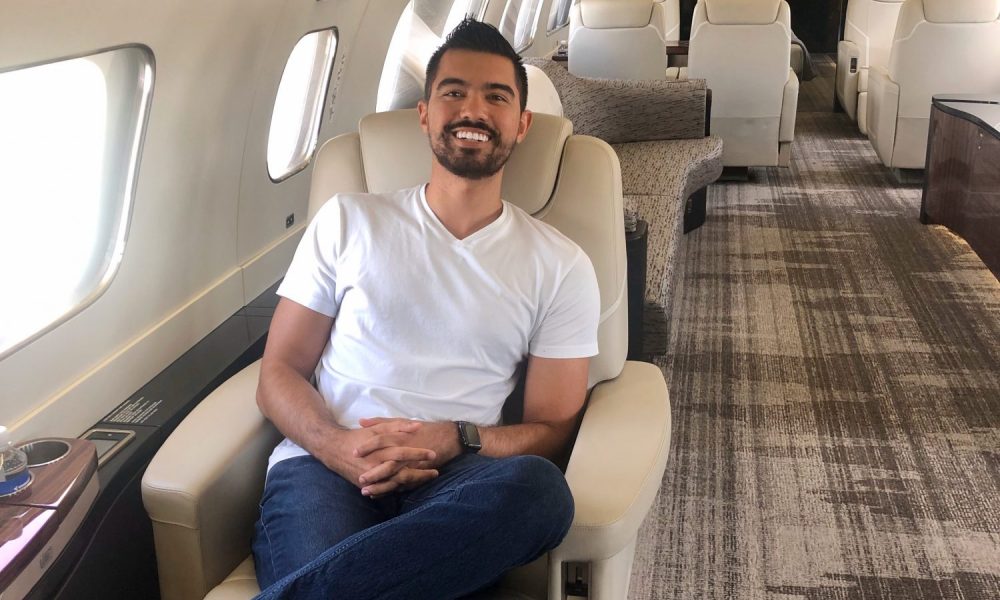 Today we'd like to introduce you to Jonathan Lubic.
Jonathan, before we jump into specific questions about the business, why don't you give us some details about you and your story.
Sure, I have a pretty interesting story that is traditional in some ways but in other ways not so much. I went to FIU for undergrad and majored in Organizational Communications. I worked two jobs to pay for school and was a full time student throughout my college career. School was not my strong suit, as I was a pretty terrible student and barely graduated with a 2.4 GPA. This put me in an interesting position given that I had a college degree but didn't have a good record to back it up, so I determined that my next best step would be to go to graduate school and get a Master's in Public Relations. Although I was a long shot to get accepted, I applied for a major grade program up at the University of Florida. To help my chances of acceptance, I drove up to UF and had one-on-one meetings with the staff to explain my poor performance in college and how I was ready to turn a new leaf. My tenacity worked and the school ultimately accepted me for their fall PR grad program. The summer leading up to that semester I was interning at a local Miami PR agency doing Business Development, I intended to only stay for the summer and go up to UF to start the grad program. It turned out that I had a very strong knack for business development and the agency offered me a full-time position. I ultimately had to email UF and withdraw my acceptance because I had chosen to stay at the agency I was interning at. It was ironic because the internship was supposed to help me get into graduate school and I ended up accepting a full-time position.
I spent almost half a decade working at the agency and leading their business development efforts, this included recruiting new clients to the agency while also offering new services to existing clients. While I was there, I learned the complete ins-and-outs of running and managing a business, as I reported directly to the President & CEO of the agency and received a front row view on how to handle, execute, and grow a business in this space. Early on at that agency, I met my business partner who I co-founded Distinction Agency with. He was the marketing guru while I was a business development expert. Together, we have over a decade's worth of marketing experience in the digital and media space. So we ultimately decided to start our own agency focused on one of the most quickly growing spaces, premium influencer marketing and professional athlete marketing.
We've now built a robust roster of talent across a variety of vertical markets and have become a huge resource to many brands and companies looking to have an influential content creator or athlete represent them.
Great, so let's dig a little deeper into the story – has it been an easy path overall and if not, what were the challenges you've had to overcome?
Great question! In some ways it has been smooth, I've been very fortunate that I always had a roof over my head and food in my stomach thanks to my parents. In other ways, it had been really challenging getting to the point where I am now and I certainly know there will continue to be challenges.
I'm a big believer in two things: 1.) The smoothness of your "path" or "road" directly correlates with the sacrifices you are willing to make. 2.) If you want it to happen, you'll make it happen.
The reason why I didn't have to take out a stupid amount of student loans in college was that I completely sacrificed the college experience and chose to stay at home and commute all four years. While many people were going out of state or to a different city, I recognized that I would have to bring on a significant amount of debt to do that. In addition to that, I had to work two jobs to pay for my tuition and other aspects of my life, meaning that I completely had to sacrifice my social life. One of the jobs required me to wake up at 4 AM, five days of the week to go load cargo planes for six hours. From there, I'd go straight to class at FIU and then go to my second job at a bookstore for the rest of the evening. In my four years in college, I not once got to experience the college life that everyone raves about including parties and making lifelong friends.
In fact, in the four years at FIU, I made more friends at my jobs than I did at the school – I didn't make one friend at school because I couldn't participate in any social events. Sacrificing the "four best years of your life" put me in a good position to start saving money at a very early age and not be tied down to a mountain of debt. It wasn't smooth or easy by any means and I still look back at that time thinking I was insane to be juggling all of those responsibilities.
Throughout my job at the agency, I learned a lot about fighting to be heard and listened to. I was a super young guy pitching these large brands and their CEOs, trying to convince them why they should listen to me as opposed to listening to the other five agencies that we're pitching them. That's where I became a big believer in "if you want it to happen, you'll make it happen". Whether this meant being extra persistent or speaking to the decision makers at odd hours of the night because I knew other agencies weren't doing it and it would make me stand out, every obstacle, small or large, had a way to get around it. I've continued to believe in that approach and credit it as one of the main reasons why Distinction Agency has been able to see a good amount of growth.
Please tell us about your business.
At Distinction Agency we represent a variety of top tier social media influencers and professional athletes across sports like the NFL and Olympics. We connect companies and brands that are looking for a comprehensive influencer strategy with our highly talented roster of content creators, influencers, and pro athletes. Often, brands will rely on us to identify which talent will be the most effective for any upcoming marketing initiatives, promotions, or launches the brand will be having. We've become known for providing brands with talent that not only have high vanity metrics (i.e. followers) but fantastic value metrics including engagement and content quality. Our clients can rest assured that when they work with us, they'll receive great quality content that pushes the brand's story to audiences far and wide. We understand how confusing it can be for a brand to identify which influencer is worth investing in and which isn't, given that there are so many options to choose from in today's social media space, so we take the guess work and stress out of finding the right talent for a brand.
On the flip side, we also represent our entire roster of talent in these negotiations with brands. One of the things I'm most proud of about my team is their ability to fight for our talent and get fair compensation for the work the influencer or athlete is doing. It's not uncommon to hear an influencer talk about not knowing how much they are worth or what they should be charging, leading them to sometimes get taken advantage of by brands. My team won't settle for anything less than what our talent is worth and I think you can see this reflected in our partnerships because we don't often facilitate one-time posts but execute multi-post and multi-month partnerships between the talent and the brand.
I say what ultimately makes us unique is the quality of content our influencers and athletes produce, as well as how data-driven our strategies are. Even after the partnership is complete, we continue to provide metrics and insight on engagement data for a campaign and continue to track how the posts are performing. We understand the value that these numbers bring to a business and can greatly impact future marketing decisions internally, so we equip our clients with every data point possible to help attribute the value of each dollar that was spent the campaign.
What moment in your career do you look back most fondly on?
I have a ton of moments in my career that I'm proud of, from beating out ten agencies to earn a major brand's business all the way to helping an influencer on our roster finally get paid what they deserve. I would have to say my proudest moment thus far, while super cliche, is when I made the singular decision on my own to leave a well paying job that I loved to start my own business and pursue my dream. A major life altering decision that I'm proud to say that no one influenced, but I came to the decision on my own.
Pricing:
Influencer strategy audit: FREE
Digital strategy audit: FREE
Contact Info:
Suggest a story: VoyageMIA is built on recommendations from the community; it's how we uncover hidden gems, so if you or someone you know deserves recognition please let us know here.