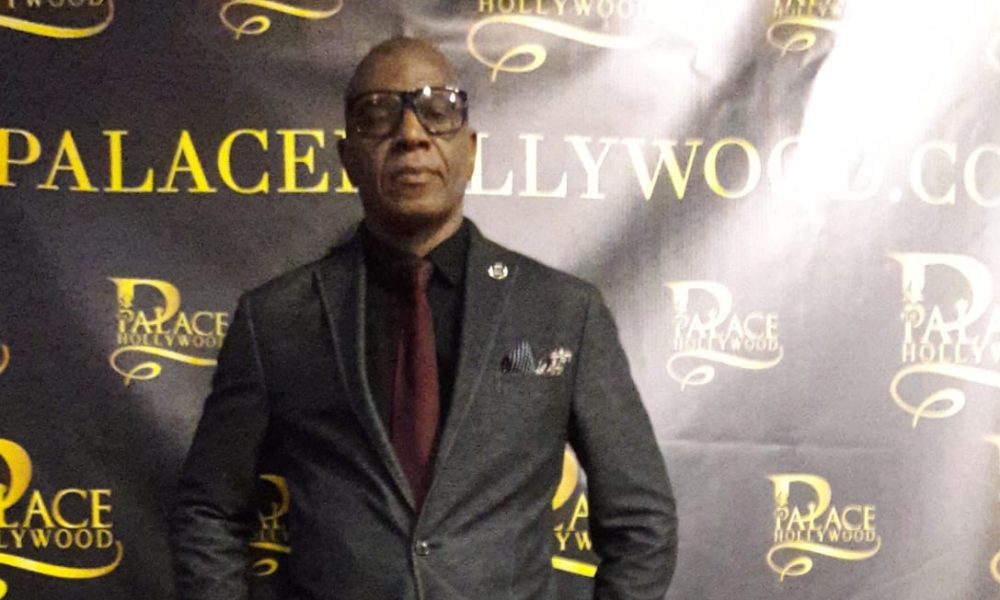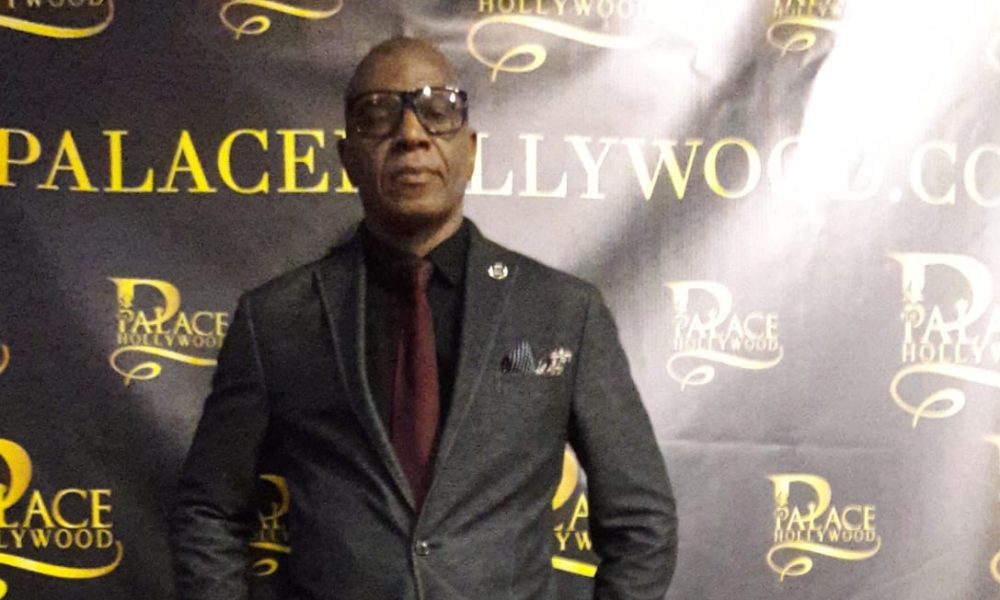 Today we'd like to introduce you to Jimmy Joseph Moise.
Before Jimmy J. Moise migrated to Florida, Moise had served as a senior Air traffic controller for almost 18 years at the International airport in P-au-P, Haiti until the beginning of 2001.
I then moved to Florida, more specifically Miami, and after a few jobs as gaining  experience, i soon started working as a freelance English, French & Creole interpreter entering the service of helping Haitian compatriots who have yet to learn to speak English. In that capacity I get to immerse myself much deeper into the fabric of a component of the Haitian society here. In doing so, I get to build more connections into the system of the public administration and the local government here in Miami.
In the year 2003, I have created Le P'ti Club, an art, entertainment and cultural organization (non-profit status) in Miramar with the help and support of these close friends; Maurice "Pasha" Brandt, Gary Chrisphonte, Patrick Pidoux and Henri " ti fre" Alexandre in the backyard of my newly purchase private home, and I called it" Le P'ti Club", the idea was to start building a small friends of friends social club during our weekend gathering, this is how everything started, 16 years ago.
In 2004, I was invited by my closest friend, Maurice Pasha Brandt, to come to help him bring the same type of art & cultural adventure that we have started at my house in Miramar, to his home backyard located in the area of Old Cutler South Miami, there we called it, his home local gathering, "Espace Brandt".
This was set up as such, that quickly it had become the trendsetter hub for the much upper class of the Haitian society in the Miami area from 2004 until 2006. As the main coordinator of that art movement, I have reached out to a large number of businesses, elected officials and local community leaders and engaged them into the understanding of bringing their financial support and aid catering towards local visual artists, creative trendsetters, through upscale fashion shows by local regional designers, as well as poets, dancers and artist performers.
In 2006, I moved back to rejuvenate Le P'ti Club which I have finally incorporated in 2007 as a non-profit cultural arts organization servicing a much larger scope of the Caribbean community art scene of Broward county. At the time, I was among the rare and few such organization servicing the young, up and rising art movement in the south area of Broward county almost 16 years ago.
Than few years after in 2008, with the financial help of the city administration of Miramar, for instance naming, city commissioner Troy Samuels and at the time Miramar mayor Lori C. Moseley have really help me put together, the first annual Haitian heritage cultural month celebration, officially recognized by the city of Miramar thru a great and large festive celebration in close collaboration with the board of commissioners. That event was also media covered by the 2 largest newspaper in South Florida, the Sun-Sentinel and the Miami Herald.
In 2009, I have helped the art center of the city of Miami at the time called "FACE", spearheaded at the time by its director Julie Mansfield Soimaud, in putting together a great resident's local community jazz festival called "jazz brunch on the bay" where for the first time I received my first "award of appreciation" by a local city administration. During that same year, I have help promote several high caliber level art exhibitions and local music performances benefiting the local residents through out both counties.
Art lovers and supporters as well as a small nest of artists that I have been promoting, at such locations as the Miramar Library, the Miami Dade fair & expo, the Master G award 2009 at Casa Campestre in Pembroke Pines, also during that same year, that same city grant my organization our first proclamation received by Le P'ti Club for its cultural arts work involvement in the city of Pembroke Pines, sign by the mayor himself, and the other one, the 2nd annual Miramar Haitian heritage cultural month amongst other upscale cultural events for 2009.
In 2010, the city of Miramar grants us at Le P'ti Club, our second city proclamation issued by the office of the mayor herself, naming the day of March 26th, 2010 to be " Le P'ti Club day" inviting the whole residents and community to support our art initiative in the city. Since then the rest is history…
But, from 2009 to now 2019, we have kept the tradition going thru upscale celebration amost each year in recognition of our Anniversary until this 10th year Anniversary of "Le P'ti Club day". Now gearing up for another huge celebration in the city of Miramar for 2020.
During these past 16 years, Le P'ti Club has organized or help organized through a series of collaboration, up to a number of about 200 cultural events as cited in the edition of Le Nouvelliste during an interview for the spend of our career so far, as we have started documenting our first # 100 cultural events (with or without collaboration).
We can add in our resume such as:
– 2 video documentary about Haitian art & culture in the shelves at different Broward county library branches
– Received two city officials proclamations from Pembroke Pines and Miramar
– About 24 honorific distinctions such as awards of recognition, and of appreciation for our work past & present involvement, the last one received this year 2019 by the Broward College for the arts
– Promoted 2 affluents and prestigious art distinctions up to today; the first one was the "Master G award" from 2006 to 2015 closing farewell after the 10th edition and the "Haitian Arts Industry Award" which was put together by me in 2009, this year we have celebrated our 10th year in Pembroke Pines with the recognizing of a giant Haitian musical band RAM of Haiti
– Put together 2 City of Miramar upscale signature cultural events: 1st with Boukman Eksperyans & Emeline Michel in March 2014 to celebrate the women month and the 2nd with Tabou Combo & Yanick Etienne in Marck 2015 to celebrate the women month and Le P'ti Club day in the city of Miramar
– 2 personal official honoring as a "Culture Keeper" first by the Miramar vice Mayor Alexandra Davis received during the Marcus Gave exhibition art & culture award and then by Miami Consul General of Haiti, Mr Francois Guillaume III
– Mutiple Press & Media mention, about more than a dozen major newspaper articles, naming Miami Herald, Sun Sentinel numerous time as well as the Haiti major newspapers such as; Le Nouvelliste, Le National and others, countless of online magazine articles from Jamaica, France, Canada, Haiti, and local south Florida's trendy writers as well
– But really, my personal recognition is the self-satisfaction I have gain into all these past work involvement for the promotion of the arts and talented artists, grooming the younger ones until adult maturity in the development of self-confidence by acquiring more academic knowledge in the arts as an accomplished artist. My self-satisfaction is in knowing that I, Jimmy J. Moise has at one point, one moment help in the making of this artist or have represented this artist in his art field career, whether this artist has become successful or yet to become successful.
We're now working at this time in preparation of an upscale fashionable artisanat & music showcase for January 2020.
Has it been a smooth road?
The road has been very bumpy from the very beginning until slowly step by step we have started gaining the trust of the community.
When starting a venture in a new big arena such as South Florida, with no name recognition yet, I can tell you if not by strong perseverance, trust in ourselves, personal engagements, but the local or even regional support where not there at all, even in my own local Haitian community did not want or were interested to support me. Still with lots of blowbacks, rejection, disappointment, humiliation and many times of discouragement quiet frankly, I even want it to quit it all and  move on to other things, but I have maintained and fight, even pray to Good sometimes asking for strength and guidance, and finally all these have paid off and help me to succeed, to fight for our spot under the sun and finally have established Le P'ti Club name to become knew and respected to the level is it today enjoying a solid reputation of "know-how" in the cultural field today.
We'd love to hear more about your business.
Le P'ti Club business consists of a large network pool of people where we're engaged in a high-level promotion of the arts and talents. The organization was created on September 8th, 2003 and became incorporated in 2007. Our specialization is catering towards the arts in general but focussing in these five major areas of the arts such as: Visual arts, Music & Dance, Fashion & modeling, film entertainment, and poetry. We are very proud of the high caliber and type of cultural events that we have been promoting and ventured in. As the proudest moment for a company, is when I have been (Le P'ti Club) called to serve in a high-level panel of cultural arts aficionado in the region as judges for the Tri-rail kids yearly free family community event called "South Florida kids got talent" and I have been seating down and judging that event six years ago, until now.
I believe what set us apart from others, is that we're maybe the smallest cultural entity in the region that has through our large network of people from all side of the social fabric of our South Florida melting pot, implemented a small nest of talented artists and performers in the community benefiting a much larger slice of the Caribbean residents of the tri-county (Dade, Broward and West Palm) through our very selected & specialized cultural events, that are reported thru different various media as upscale and diversify for all.
Is our city a good place to do what you do?
My organization is officially registered in Miami, Little Haiti district for the past three years. So, as a business owner, Miami becomes my city, even as I'm still residing in Miramar. Whether it was Miramar, and now Miami the city has always offered my organization a lot to work with from talented residents to open public facilities and institutions from the very beginning until now. But still left lots of room for improvement, whether in set up of more house residences for the local artists or corridor of art ventures, or even infrastructure catering much more towards the arts, but in general, the City of Miami thru commissioner Keon Hardeman for example, has helped promote a lot of arts from art Basel to the Haitian cultural Market place
Pricing:
Paintings artwork from $300 to $5.000
Booking of singers international and local performers ranges from $500 to $10.00 for the biggest Haitian musical band
Purchasing of Artisanat varies from $10 to $300
Contact Info:
Phone: 954-687-7063
Email: lepeticlub@aol.com
Instagram: @jimmy.moise
Facebook: Jimmymoise/lepeticlub
Twitter: @lepeticlub
Image Credit:
The picture with 3 promoters
1- Jimmy Joseph Moise
2- Rachel Moscosso Denis
3- Maurice "Pasha" Brandt
Picture of my wife and i
1 -Jimmy Joseph Moise
2- Paule Moise ( Le P'ti Club treasurer)
Picture of baby and Man
1- My son Swadhany Yves Moise abd his baby my grandson Kayson Bauer Moise
Suggest a story: VoyageMIA is built on recommendations from the community; it's how we uncover hidden gems, so if you or someone you know deserves recognition please let us know here.