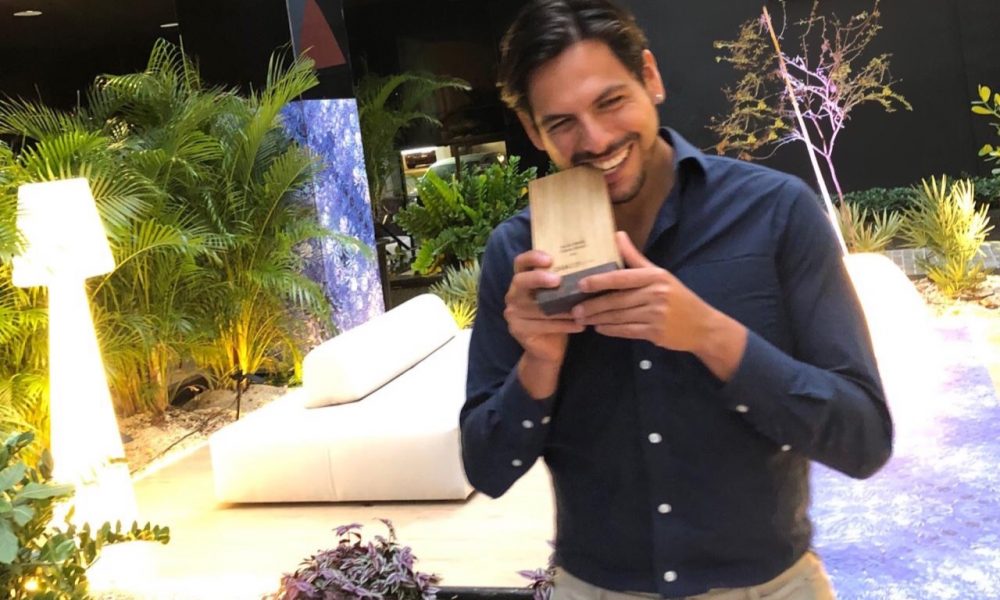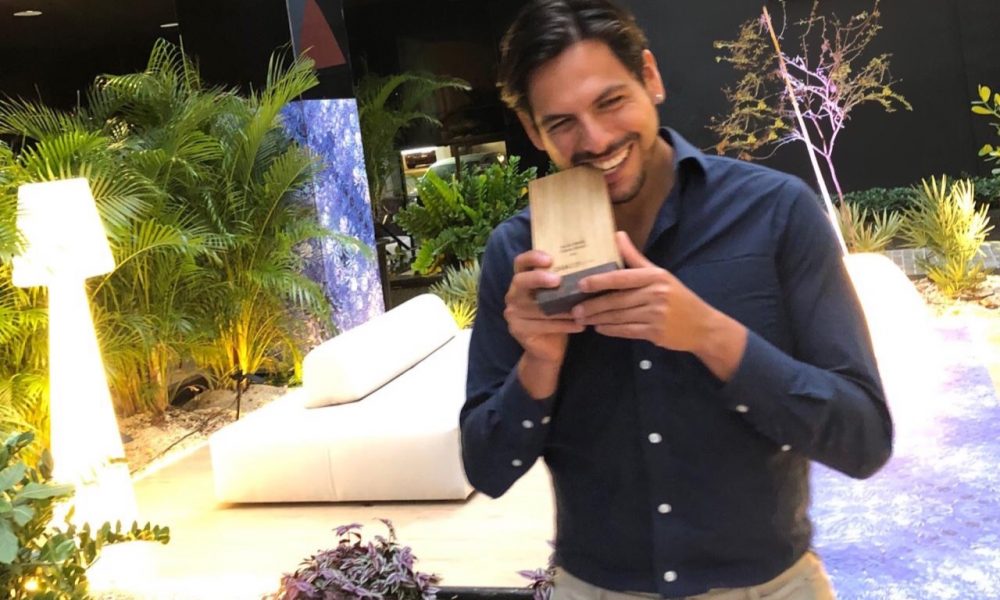 Today we'd like to introduce you to Jesús Pacheco.
Jesús, let's start with your story. We'd love to hear how you got started and how the journey has been so far.
I was born in June 1989. I grew up in a small town named Uchumayo, located in a beautiful valley one hour from the city of Arequipa, the second-largest in Peru. I grew up in a lower-middle-class family, with constant memories of economic crises and family breakups, but with a lot of love. This made me have a different view of life from an early age.
From an early age, I knew that art was mine. I liked to order the house, decorate and cultivate the garden. Also, due to the abundant social prejudices, it was very difficult for me to think about studying art or design, which at that time was not a known or valued career. Despite this, the universe allowed me to study Interior Design in a public institute named Sencico in Arequipa.
I started working at 17 as a production assistant for a TV program specializing in interior design and construction, the only one at that time. In spite of everything, my city was very conservative and I felt ashamed to study design, especially since at that time, I did not accept my sexual preferences, something that embarrassed me even more then. I became involved and trained to be religious from 15 to 18 because, in my innocence I thought that serving God was the only way not to be "a bad person" while starting my studies and working.
Everything at that time was very confusing and unstable, but happily, at 19, I decided to break my prejudices and get away from that religious group that far from helping me hurt me a lot. I dedicated myself to work, to study and to help my family. I started as a production assistant, then they invited me to work in a design magazine and little by little I was soaking up in that world that fascinated me.
At 21 I moved to Lima after my first broke up in love and it was there that my adult life began. My new friends recommended reading books by Kiyosaki, Carnegie and Bob Proctor that changed my life.
They made me understand what I wanted to be and where I wanted to go. But one of the most important lessons I applied in my next decade was that my 20's were to learn, not to earn money. And that to learn I had to travel, I had to live and experience other cultures. I had to break up little by little, as one who removes one by one the layers of onion all my prejudices and complexes inherited or acquired that limited me and did not allow me to dream.
I understood that one of the most wonderful gifts that human beings have is freedom, and the ability to decide where we want to be, with whom we want to be and that the only limits are within us. I began to declare what I wanted for my life and one by one my dreams were coming true. And it's not that it was something magical, so to speak, I learned to focus on everything positive that happened to me every day and only to take the negative as lessons and learning.
So I participated at 23 in the most important interior design show in Peru and the second most important in Latin America called Casacor Peru, a show that is a reference for many countries in the region. I studied Landscaping at the best university in Peru paying for it with my work.
Also after all the success that stifled me the universe told me you need to stop. So I got sick and fell in bed. With this, I learned that our body is the one who speaks to us through illness or discomfort when something is not right in our life and we need to stop. I learned that it was important to listen to our bodies and understand when it is necessary to stop or change something.
A month later and with 23 years I was invited to be a university teacher at UCAL, the University of Science and Arts of Latin America, the first specialized in art and design in the country. I started teaching a lighting course in a postgraduate program, teaching after courses about landscaping and furniture design. Then I was invited to teach in other important universities and institutes for about three and a half years.
At about at the same time, I started to work on the Tv, presenting a segment about Interior Design and Landscaping design in two TV shows in the Peruvian TV. By that time I had already spent long periods in New York, Sao Paulo, and Chile.
After this long three and a half years with a lot of work in my studio, on the TV and the universities traveling every week I decided to move to Sao Paulo, so on October 12, with 26 years finally moved. I learned a lot, I met the best professionals in the country, but after almost one year and with 27, I moved to Tel Aviv, Israel, where I studied Hebrew, learn about the culture and enjoy the country.
At the end of the year, I returned to Peru seduced by a new and great project after months of work not be executed. That went from being a great failure to huge learning. After overcoming my depression I traveled to Colombia to review some work proposals that didn't work out…
Back in Peru, a friend invited me to go to DC to start a society, that after four months of analysis and work, it didn't work out again. And it is in those moments in the middle of the harsh winter when you ask yourself, is it worth so much effort? So many dreams? … I went into a depression that lasted me about a month in the middle of which all I did was travel to Miami to visit the first edition of Casacor Miami. I needed to dream again, seek my inspiration. That show made me want to dream again. When I returned to DC I traveled to NY finding new places and motivation, but the weather made me see that I did not want to be there, so I went to California to visit my family doing a short stopover in Miami to enjoy the good weather that was so necessary for me at that time, I enjoyed with my family about two months and then decided that I should return to Peru to restart.
In Arequipa again, I dedicated myself to making money and seriously thinking about where I wanted to live because if I was clear, I didn't want to live in my country. So after thinking and thinking, I decided that I wanted to study Philosophy and live in Europe. I researched the best options and after a long search, I decided to move to Barcelona and study Philosophy at the UB, already in the middle of the process and completely decided, the universe would give me a big surprise. Jessica Acosta-Rubio, the curator of Casacor Miami, invite me to participate in the next edition of the show.
But of course, I couldn't believe it, months ago I had been visiting the show and dreaming of participating one day because it meant a huge achievement in my career, but I didn't think it would be so soon. So that day everything changed. My best friend whom I convinced to move with me to Spain to study, ended up traveling alone and I traveled to Miami to participate in CasaCor.
So I ended up living here, I participated in Casacor Miami 2018 and was an amazing experience. It opened many doors and above all, I surrounded myself with the energy I needed to continue.
In July of 2019, the producer of Telemundo invited me to present the "Home" segment in the morning show 'Un Nuevo Dia' and happened to be a segment of tips for the home to one of remodeling segment specialized in hard transformations and makeover.
I wrote a book about Landscaping named 'The art of landscaping yesterday and today' And at the end of the year I was invited again to participate in Casacor Miami 2019, but this time designing two huge spaces with which I ended up winning one of the Awards of that edition as the most voted project by the public in social media, for which I feel very grateful. Now I have been invited to participate in the next edition of the Biennial of Architecture and Art in Venezia, as well as in participated in CasaCor Sao Paulo, the biggest and important interior design show.
I keep dreaming and trusting that what is for me will come along. I have to be aware of the signals that the universe gives me, live grateful for each day, every person and every detail and focus on learning and surpassing me day by day.
Great, so let's dig a little deeper into the story – has it been an easy path overall and if not, what were the challenges you've had to overcome?
Choosing to leave your comfort zone, break your prejudices and complexes, dare to dream and go after your dreams and above all belief in you is not easy. I learned that you cannot ask for business advice from someone who never had one and that it is very important to choose well the people with whom you will share your time, that is, your life. Because unconsciously, one duplicates everything, the way of speaking, dancing, acting and dreaming. That is why it is important to be aware of where you are, ask yourself if the people around you inspire you and understand that you are free to be what you want to be, be where you want to be and dream about the size you want to dream.
When you learn that everything that the rest sees as failures you can see it as opportunities, situations that the universe puts us in front of you to learn something, and that by learning this we are surpassing ourselves, you will begin to see obstacles as opportunities. You will want to overcome them as soon as possible to be the best version of yourself.
Please tell us about your work.
I have an interior design and landscape studio founded in Peru eight years ago and with which I have developed projects in different countries. I started looking for beautiful projects, but over time I found meaning in my work creating sustainable and conceptual projects. That characterizes my work I seek to offer more than a beautiful environment. I like to offer experiences, environments that tell a story and as far as possible to educate. I think that landscaping and interior design raised consciously are opportunities to teach people to live well, according to their needs, to enjoy an experience and to be friendly to the environment through the use and selection of materials, parts or plants that arise in each project. I think that every day people are more aware of the reality of our planet and that each one should start doing their job from their profession. I like to focus not only on offering beautiful projects but also that you have the essence and that they are executed in the most responsible way possible with the planet, at that, I name conceptual and conscious projects.
Is there a characteristic or quality that you feel is essential to success?
I think that one of the most important lessons in my life was learning to flow. To trust and to believe. Before he was foolish if he wanted something he didn't stop until he did it, no matter how impossible it seemed. But now I learned that I must listen to my inner voice because she knows. I think that knowing how to flow implies not obsessing when something is not for you. There is nothing else to do. It is better to let it go because you can be ready for something better than the universe has prepared for you. And it will come as the water that runs along the path, without pressure. Dreaming is important, but understanding that sometimes what we want is just our ego speaking and that it is not important or transcendental. You also live lighter and more comfortable. The ego only brings us stress and stress diseases. What is the use of achieving success if we live stressed all the time? I think life is so short and this world so wonderful that the main objective of each one of us must be to be successful without stress. I am hearing from our inner voice that is who knows and working every day to be consistent with ourselves.
Contact Info:

Image Credit:
Kris Tamburello
Brunella Costa
Suggest a story: VoyageMIA is built on recommendations from the community; it's how we uncover hidden gems, so if you or someone you know deserves recognition please let us know here.