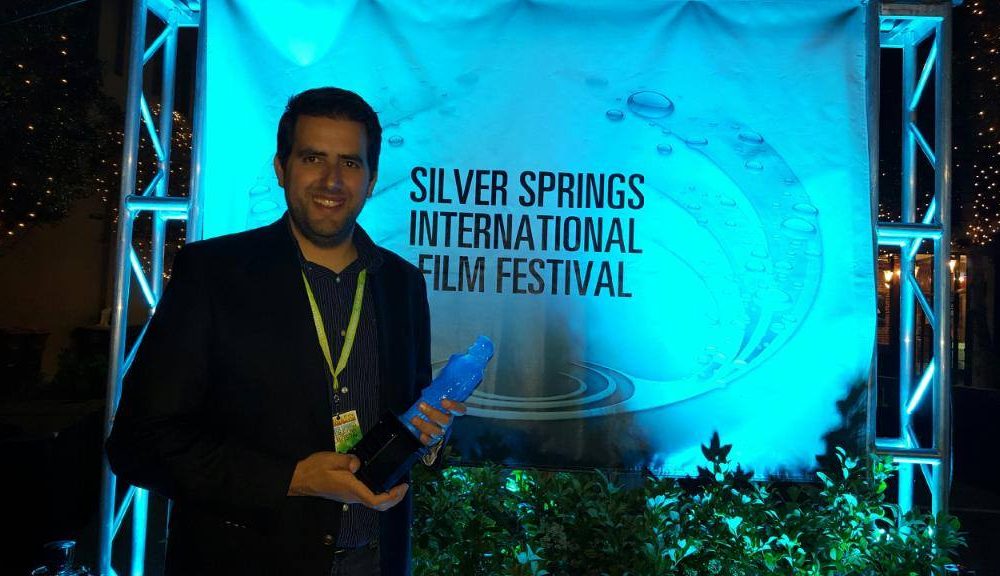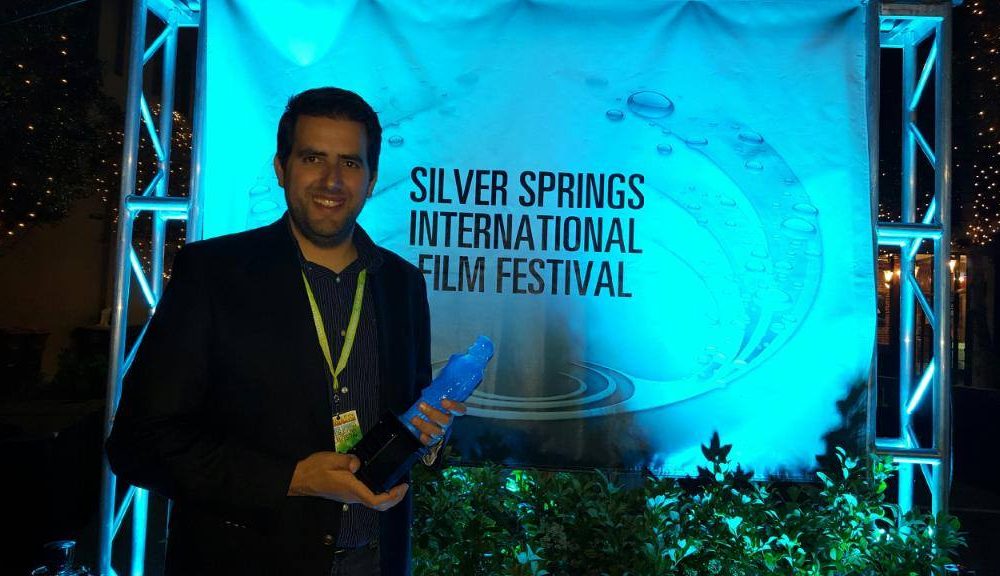 Today we'd like to introduce you to Javier Mayol.
Javier, can you briefly walk us through your story – how you started and how you got to where you are today.
Creating original stories has been something that came to me very early in life. I grew up in Puerto Rico and when I was in 4th grade I wrote my first short script. I convinced friends in my class to give up their lunch to go over the script so we could then film it. From then, my obsession with film took me to Orlando, to the University of Central Florida Film school, in 1999. It was a small, exclusive program, only allowing about 30 people in a year. It was here where I first had to suffer my first setback, being denied entry. But I knew this is what I wanted to do, so I worked hard, got to know the faculty, took some general film courses and applied again the next year. This time I was accepted. Besides continuing my education in screenwriting, I found myself to be a pretty good editor. At times, being the "go-to-guy" to help edit classmates projects.
After graduating from UCF, I went to work for the Universal Studios Florida Production Group. I had interned there in my final semester in school after a chance meeting with the head of Production. Now the reason I went to Orlando was that I couldn't afford to study in LA or NY and back in the mid 90's Orlando had begun ramping Film and TV production. They were out to call themselves "Hollywood East" That fizzled out in the early 2000's just as I was starting my career.
In 2003, I worked on The Punisher with John Travolta and after that production ended I made the decision that I was going to go down to Miami with my now, expecting, wife. So in 2004, we moved to South Florida. I worked as an editor for various companies and worked on the 2012 film Rock of Ages, again, in the editing department.
Then in 2013, I was a writer without a director, so a friend of mine introduced me to a director who was looking for a writer. This is where I met David Vargas, who as it turns out had lived in Orlando, worked at Universal and had worked in another company that I worked for, in the late 2000s. We knew all the same people but had never met. From that meeting, Love and Hostages was born.
Love and Hostages is a 100% South Florida film funded through Kickstarter. We shot it in 2014, edited ourselves and debuted it in September of 2015. In 2016 and 2017 it won various festivals and it had a successful theatrical run in Puerto Rico. As of today is available through multiple platforms (iTunes, Amazon Prime, Google Play and more).
After Love and Hostages, David and I were looking for another project, something a little closer to home. After a chance encounter David had with actress/producer Melissa Carache, on a plane back from L.A., the idea of doing a series emerged and David and I began working on writing Hialeah: A Comedy Series.
In 2015, I had moved to Hialeah, the city David and Melissa both grew up in. We knew the city and its people were special, and we wanted to represent the family dynamic of a Cuban family in the City of Progress. We shot the 6 episode Season 1 in one week and had our premiere to a sell out crowd of close to 1,000 people at the Milander Center in Hialeah. The reception was incredible, people who grew up in Miami always come up and tells us that it's a "modern day Que Pasa USA" or a "Cuban Modern Family". We like to think it's a mix of both.
Since Hialeah debuted, we have created a large, mostly organic fan-base, who continuously follow us and are very passionate about the project. We have made friends in the community with businesses both large and small that have allowed our series to grow. And now, we are preparing to take the series to the next level.
If I had told that 4th grader that the road to get to where I am now with these and other "in-development" projects are going to be tough, full of setbacks, struggles, sleepless nights, joy, exhilaration, and success, he wouldn't hesitate to tell me: "Bring it on!"
Overall, has it been relatively smooth? If not, what were some of the struggles along the way?
The road has been less of a smooth road and more like an always under construction, bumpy ride. I've had projects that have almost been ready to go and then at the last minute have an investor pull out of the project. I've had scripts praised by one person, to be told it's garbage by another.
Please tell us about your career in the Entertainment Business.
I consider myself a writer first, a producer second and an editor third. Chances are if you watch any local TV since 2006, you have seen some of my editing work. Throughout the years, I have edited hundreds of local commercials for South Florida.
I think what I'm known for, or at least I hope people know me for, is my work with Love and Hostages and Hialeah. Those projects were done with South Florida in mind and we've developed a wonderful following that we hope grows the more exposure the project gets.
What I am most proud of is the work. When I sit in screenings of my films and you hear people laughing or people comment on what the Hialeah Series means to them, I feel overjoyed. I look at the work and think about how it came from an idea, and with hard work, great people, sprinkled with a bit of luck, it came to life.
If you had to go back in time and start over, would you have done anything differently?
I'd would have challenged myself to take bigger risks in my writing career. The greatest enemy of a writer is self-doubt and I think with age I came to realize that you'll never be able to make everyone happy no matter how great your work is.
Contact Info:
Getting in touch: VoyageMIA is built on recommendations from the community; it's how we uncover hidden gems, so if you know someone who deserves recognition please let us know here.