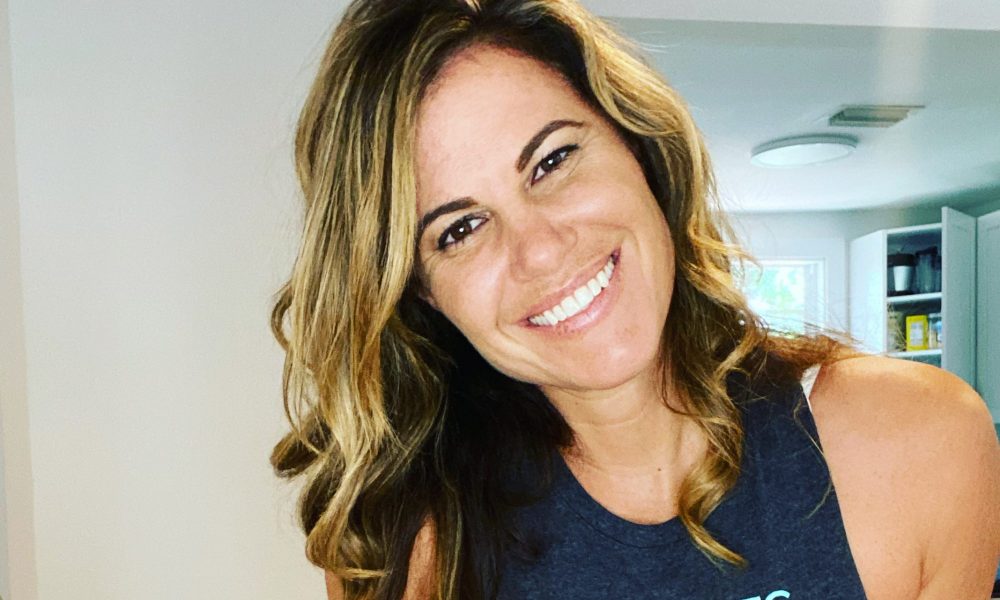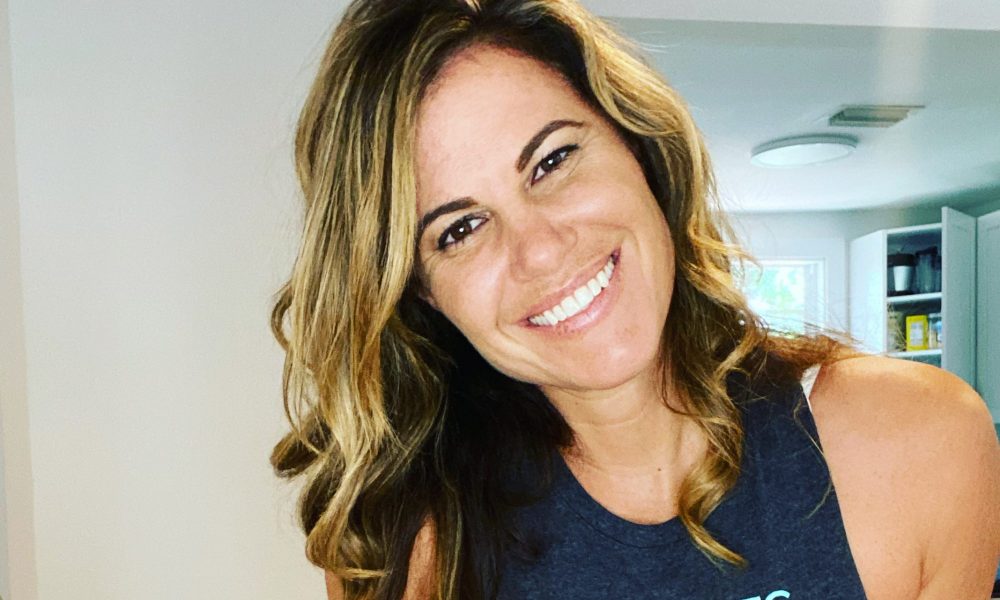 Today we'd like to introduce you to Jaclyn Sklaver.
Jaclyn, let's start with your story. We'd love to hear how you got started and how the journey has been so far.
My interest in eating healthy started 5th-grade when I refused to eat the food they served us at school. I didn't know exactly why but I knew it wasn't going into my body. I was an athlete from a young age. I loved sports and most of all, I loved being strong and fit. In the Northeast, girls' sports didn't use the weight room. At age 15, I had a guy friend bring me to the gym to lift after practice one day and I never looked back. I fell in love with lifting and wanted to look like the women on ESPN and fitness magazines. I watched what the guys did at the gym and wrote my own programs. There were never any women in the weight room and I didn't think much of it. I didn't realize until later in life that I was always the only woman in the weight rooms. And I was determined to change that.
My first major in college was exercise science but I was overwhelmed by the science. Fast forward 20 years of lifting, eating well and helping people around me lose weight, I decided to quit my 6-figure job In NYC and go to grad school for Nutrition. I also became a personal trainer and started to study the principals of exercise science to learn program design.
I joined every professional organization and attended every sports nutrition conference possible. I was teaching myself the science day and night while also attending grad school for nutrition. I did an NPC competition a few times and saw how horrible the women were eating and training. That's when I decided to start coaching women's body transformations. I started my first business, FITMISSNYC. I was coaching bikini competitors creating online programming & growing my online business while in grad school full time. I knew all of top trainers in the city and nobody wanted to touch nutrition. People saw the results my clients were getting, so I started to get referrals from trainers. To this day, my business is 100% referral based.
My graduate program had a focus on functional medicine. I was learning how to get to the root cause of health problems, how to read detailed lab testing including functional testing, learning about the microbiome, hormone metabolites and learning how to help people with autoimmunity through diet. At this point, I was pretty well educated on sports nutrition from all of the research I followed and the conferences I attended. I started to see a disconnect between sports nutrition and functional medicine nutrition. People who work out a lot need specific nutrients to fuel their workouts but those diets could be making underlying health issues worse. And who worked functional medicine nutrition didn't focus on weight loss or performance. I decided to bridge the gap between the two areas and the demand for my services was there.
In the fall of 2017, I saw a post for an internship job in Atlanta, working with NFL Combine athletes. You had to have your own housing or live in Atlanta. I rented an Airbnb, rented a car and lived in Atlanta for eight weeks working with NFL Combine and off-season NFL players at Chip Smith Performance System. I loved it so much that I returned to NYC and packed my bags to move to Atlanta. That's when I started Athletes Nutrition. Three seasons later, I decided that I needed to be back in NYC. The day I moved back to NYC, my business took off fast. In January 2020, I relocated to S. Florida to work at XPE Sports for NFL Combine season and now I'm running my business in Ft. Lauderdale with an office in NYC and Ft. Lauderdale.
I'm now a board certified and licensed dietetic nutritionist in New York and Florida.
Has it been a smooth road?
It has been a very long path that included relocating multiple times and living in cities where I knew nobody except my athletes and the people who I trained along with. I had to fly to NYC from Atlanta once a month for school, the final year of grad school. I was broke for the better part of the past five years since I went back to school to follow my dream.
I also missed NYC a lot. Although I loved working with my athletes in Atlanta from January through May the rest of the year, I was really lonely in Atlanta. School was not easy, either. I had to hire a tutor to help me because I have ADD and dyslexia. But I graduated Magna Cum Laude.
Working as a woman in sports, there's a challenge I face everyday. I am in a male-dominated industry and work hard to establish myself as a respected professional as well as develop a network of other women who work in the professional business of sports. Being fully self-funded, I've been working hard to hire a team to help me, which means I wear all hats! I do everything from social media, marketing, PR, accounting, travel agent, logistics and I'm the expert nutritionist!
We'd love to hear more about Athleats Nutrition.
I do functional medicine sports nutrition. My typical client is somebody who cares about their health and their body. I work with people who work out 3-5 days per week and want to see better results. Some people just want to love their bodies and some have underlying health issues.
I have a focus on autoimmunity, gut health, and hormone balance. If your GI doctor tells you, "everything looks fine," but your stomach hurts every time you eat, or you are always bloated, I'm the person you call. If you are peri or post-menopausal and weight is coming off like it used to, I am the person you call. If you have hypothyroidism, PCOS, RA, celiac, or any other autoimmunity, I am the one who helps you through diet. I strive to keep people off of prescription medicine and get to the root cause of health issues rather than mask them. I know how to work with all types of diets, including gluten-free, paleo, vegan, FODMAP, keto and more. For athletes, I work with all performance sports with a focus on the NFL and NBA. I also work at a non-professional elite level or competitive athletes, from tennis to bike racing. I have most sports covered.
What sets me apart is my experience and knowledge. My passion for sports nutrition keeps me learning and questioning science 24/7. I'm extremely dedicated to my clients. I want them to learn how to eat, after their time working with me, they understand why they choose the foods they do and know how to eat for a lifetime. There's no gimmicks or short cuts. I take complicated science and put it into layman's terms in a way anybody can successfully execute. I'm also extremely dedicated to my clients. and they know if they hire me for concierge service, I'm available and will answer them around the clock.
Since starting my business in 2015, I have worked with about 1000 active gym-goers, 350 NFL combine prep and 75 current NFL players on their nutrition. This year I am expanding to NBA draft prep and offseason. 80% of my clients are regular gym-goers who want to get better results, feel and look better. I focus on weight loss and ideal body composition with an expertise in gut health, hormone balance and autoimmunity. I work with everybody from new Moms who want their old body back to busy entrepreneurs who are focused on their health and fitness. The other 20% are athletes and high-profile concierge clients including C-level executives, actors & actresses.
I'm proud of everything I've accomplished as a business owner and a health care provider. Every month my growth continues and new accomplishments are around the corner. This year I was honored with a Trailblazer Award from Atlanta Women in Sports. That is probably the accomplishment I am most proud of.
How do you think the industry will change over the next decade?
Every year people start to understand the importance of focusing on nutrition. From the general population to professional athletes, people realize what goes into your body affects the outcome. Food is medicine and you can change your entire life through changing your nutrition. I think it will be less prescription meds, especially treating female issues and more understanding of diet and supplements.
There will always be trendy diets. We never know what crazy documentary or diet will pop up this year but as long as I stick to science, I'm ready to navigate every trend thrown my way. This year I hope it's the eye-opening fact that COVID killed people who had diseases that could be prevented or changed by simply eating better and working out. Diabetes, Heart Disease and obesity are all decided by what you eat.
I am definitely seeing a shift of women from boutique fitness classes to lifting weights and it makes me so happy. I love helping women make that transition and seeing them get the body they always wanted. Women are starting to understand that cardio, barre and no carbs aren't the answer. Lifting weights and eating well is!
I hope, over the next few years, we start to see more athletes putting the same focus on their diet as they do their training. As the NCAA allows for sponsorships for college athletes, they will have the income needed to buy their own food, hire their own coaches and get a head start on their performance and career longevity.
I'm seeing more professional athletes understand that it's more than just body weight and performance on the field. They can be 300+ pounds and be 10xs healthier on the inside, stronger than ever and faster by making a shift in their nutrition. The curiosity is peaking earlier in their careers.
Pricing:
Standard sports nutrition for weight loss & body composition changes starts at $1200 3 months coaching
Functional medicine sports nutrition starts at $1500 3 months of coaching
Body transformation packages with custom workouts start at $1500 for 3 months
Concierge Nutrition starts at $500 -$4000 month
1 hour consultation $250
Contact Info:
Website: www.athleatsnutrition.com
Phone: 212-960-8604
Email: jaclyn@athleatsnutrition.com
Instagram: athleatsnutrition
Twitter: jaclynsklaver
Suggest a story: VoyageMIA is built on recommendations from the community; it's how we uncover hidden gems, so if you or someone you know deserves recognition please let us know here.