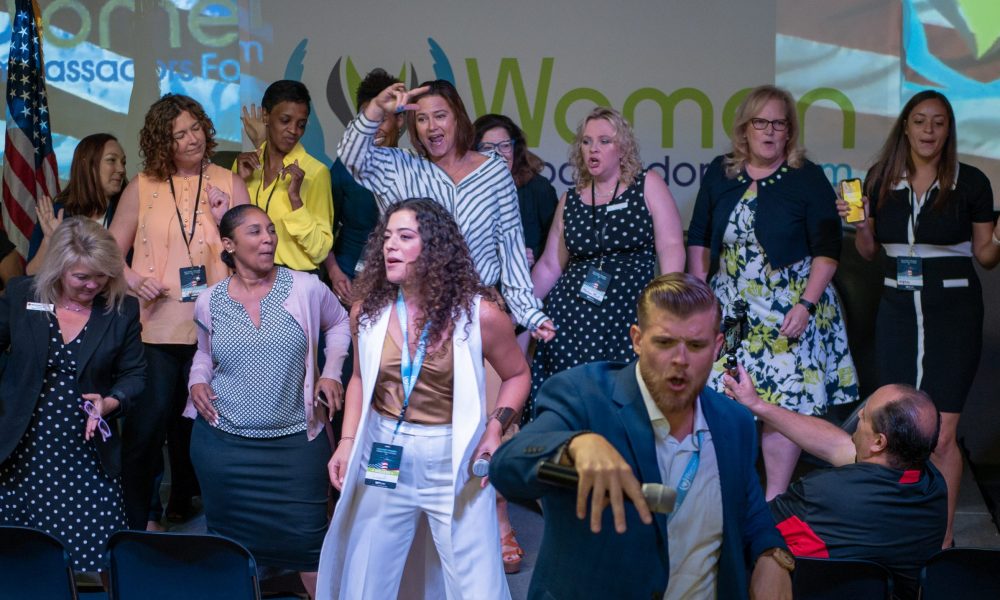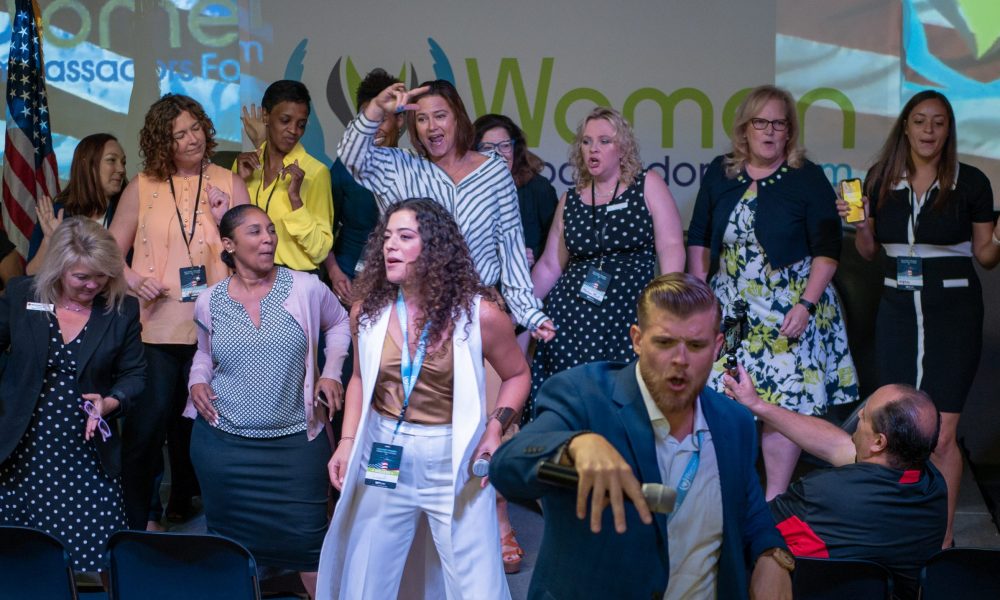 Today we'd like to introduce you to Ingrid Harb.
Ingrid Harb is a global advocate from Mexico who fought through the cultural mold to create a career for herself and hundreds of young women around the world. Growing up in a developing country, the moment she went to college in America she noticed the need for a platform and support system for women in order to empower and help each other become reactors of change. Harb realized the importance of having an encouragement system starting in college in order to collaborate, mentor and collectively lead. She wanted to start by giving young aspiring leaders resources and tools to achieve their dreams. Soon after, Harb attended a leadership conference in Mexico held by Harvard and MIT she realized the best way for growing her vision was by recruiting women through an application process to narrow down a selected group of women that would be invited to attend a five-day event. At the time, Harb was President of SheLeaders, a women empowerment club at her university's campus.
In 2015, she embarked on a mission that never thought would be bigger than what she had imagined. This outreach brought in renowned women speakers from all different professions. Generous sponsors who believed in the initiative joined the organization such as H-E-B, Mary Kay Inc., Bumble, Kellogg's, Molina Healthcare, Delta, Volkswagen, Saks Fifth Avenue, Neiman Markus, JP Morgan, Sykes and Oracle are a few of the many sponsors that have helped make WAF events a reality. The organization grew to have over 1,000 members in less than one year, receiving applications from 70% of countries worldwide and partnered with over 25 Fortune 500 companies for funding. Since 2015, Harb has organized Global and Local forums, now expanding her vision to empowering women of all ages. The successful empowerment of women requires more than inspiring women to be the best they can be; it is also essential to address the systemic and social qualities that discriminate against them. Even the most inspired and talented women will be restrained if we do not try and change the world we live in.
Therefore, in order to empower, we must also pursue changes in the way people think as well as in the laws and traditions that are in place. That is why this organization focuses not only on providing the tools and opportunities for women to become the best leaders they can be – but to also inform and educate about how we can change the world we live in. In order to accomplish this, apart from inviting distinguished guest speakers to inspire our Ambassadors, we offer workshops during which our Ambassadors learn different, and crucial, ways in which they can grow their organizations/businesses, they learn how to better communicate their message, and more importantly, how to grow their organizations/businesses and obtain private and public funding. Our organization was able to reach women from all over the world. In 2015, we grew from having two countries represented in our first conference to over 60 countries represented the following year. For our 2017 Forum, we received applications from over 84 countries. Countries including: Afghanistan, Albania, Botswana, Burinidi, Canada, Colombia, Egypt, Eduador, Fiji, Ghana, Guatemala, Jamaica, Jordan, Kazahsta Kosovo, Luxembourge, Malaway, Malaysia, Mexico, Pakistan, Peru, Russia, Rwanda, Serbia, Sierra Leono, Slovenia, Spain, Suriname, Tajkista, Thailand, Tunisia, Ukraine, USA, Uzbekistan and Vietnam. Apart from community-based changes that our Ambassadors have made possible around the world, seven companies and projects have been initiated by ambassadors after attending our conferences: Women in Evolution, Upgrade Jane, START America's Together, Sol Creative Media, Abilitee Adaptive Wear, WeforShe and Latinas Rising. We have connected four generations of ambassadors through our social media platform and have reached more than 25,000 people through our social media outlets gaining over 12, 000 followers on Facebook, Twitter, and Instagram. Speakers include many prominent national, international, and local leaders from the community.
We're always bombarded by how great it is to pursue your passion, etc. – but we've spoken with enough people to know that it's not always easy. Overall, would you say things have been easy for you?
When I embarked on this journey, I knew all I had to do was work as hard as I could and learn along the way. I knew it was going to be hard but I never would have thought the journey would force me to grow, find my own authentic self and value that in life all that matters is the love we give. The very first forum I organized I had just turned 19, I had no experience on how to create a brand, how to organize a conference and much less how to get the word out and expand to get women from other countries. The hardest part when starting was knowing and figuring it out how to fundraise in order to cover all the costs. I had to learn on my own how to sound confident that this vision of mine would work and eventually change the world. I was able to successfully secure sponsorship from nine companies at the time, this was extremely hard as they saw my age (for them a problem) and I also had no evidence nor testimonials because it was my very first one. After seeing how women were able to grow and start new companies after the conference, I just knew I could not stop. Although, I thought about it every time, I thought about quitting and leaving it all behind constantly, but I knew and know that these women need me. I was the only source of hope they can get outside of their country. I grew my team, now with evidence, I thought it would be easier to do it again and it was, but the process was never simple. The process was mentally draining, it was exhausting and on top of that I still had school, I was a collegiate athlete and I was interning for a startup at the time.
Since then, I learned how to make time, and how to keep giving it my all to grow it every year even bigger. Learning how to manage a team, how getting friendships involved automatically lead to breakups, and learning how to manage it all was the hardest part. The second forum I received over 45 countries that applied, it was then and now that I knew this was a message that resonated with everyone regardless of their religion, background, and upbringing. After my second forum, I graduated from college and letting others guide my behavior and thoughts I applied for a consulting job and got it. While working in consulting, traveling non-stop and having to rely on a group of college students to keep helping you organize the event was extremely hard. I learned how important it is to choose your time wisely and not to make decisions based on need, because you will pay for it even more. Leaving my vision in other peoples hands scared me, and it paralyzed me before going to sleep every night on empty, lonely hotel rooms. After the third and fourth forum, while organizing it from afar my vision was escaping my hands. I had lost friends through the process and the stress and frustration were even bigger. I decided to take full control after my fourth forum, and I took another job at the time where it was remote, and I was going to help open a company's branch in another city. The only reason I had taken that another job was because I wanted to continue to grow my movement and at the same time continue to learn. It wasn't until 2018, I fully grew the company on my own, I organized two summits reaching women from all ages and collaborating with the top employers of Florida and nationwide. My speaking journey became even bigger and I was finally able to flourish. I left my other company this year to fully follow and grow my passion which is bringing together opportunities to women and help women restore themselves. Allowing them to find their true authentic self.
So, as you know, we're impressed with Women Ambassadors Forum – tell our readers more, for example, what you're most proud of and what sets you apart from others.
Since our inception in 2015, we have seen a common trend in the experiences of our Ambassadors and attendees. Although they may come from different parts of the world, there are key similarities in the challenges and obstacles they face. It is because of this reason that our events are key to the continuous growth of our Ambassadors. At Women Ambassadors Forum, we are particularly proud of the opportunity that we give to our Ambassadors. We have learned that by providing women with necessary space to speak freely about their goals and then providing them with the necessary tools to turn those goals and dreams into a reality we have made the expansion of gender equality a reality and communities across the world. Although we are incredibly part of our success thus far, at Women Ambassadors Forum we are aware of all of the work that is left to do. The ability to host Ambassadors from particularly underdeveloped communities has highlighted the importance of our work. We strongly believe that our message needs to be heard in other parts of the world and because we know of the different circumstances that prevent more women leaders from attending our events in the United States, it is our goal to take our platform to them. At Women Ambassadors Forum, we continue to work to make our goal of hosting forums across the world a reality.
We specialize on hosting events, with that we are launching a mastermind that will give women the option to join the webinars from the comfort of their home and be able to continue to learn skills and tools for growing or starting a company.
Do you look back particularly fondly on any memories from childhood?
On one occasion, we went to an orphanage that had older kids and we had to take them to a ranch that one of my friends owned. We were in the ranch and I have gotten very close with one of the girls that had just turned 13 because she was the same age. I remember very clearly she had something to tell me, it was in a form of urgency I could tell. The ranch had a house, and she asked me to go inside because it was important what she wanted to tell me. We walk inside, and her voice starting to crack. She told me she had been raped and her period has started. All she needed was someone to tell, I had no clue what raped meant and all I felt like doing was to hug her and cry. I remember after that experience coming back home and asking my mother what that meant. I couldn't believe it, against your will. I was not able to sleep that night nor night laters… her story haunted me. I couldn't believe anyone would be capable of doing that. I tried going back to the orphanage asking people around me how we could help her. What I will never forget was that hug, a hug that felt as if I helping, supporting and restoring that girl. A hug that felt like hours when it was only a few minutes. A hug that meant I was helping this girl who had a broken heart and had lost her true sense of identity.
I have many happy memories, this one may not be a happy one but this memory taught me a lot and gave me the insight of reality and the reality other women live in. I learned at that age that my empathy and compassion could help women feel safe and loved.
Contact Info:
Website: womenaf.org
Phone: 2103556874
Email: ingrid@womenaf.org
Instagram: wafintl
Image Credit:
Nina Grace, Angel F. Anderson, Savannah Ray
Getting in touch: VoyageMIA is built on recommendations from the community; it's how we uncover hidden gems, so if you know someone who deserves recognition please let us know here.