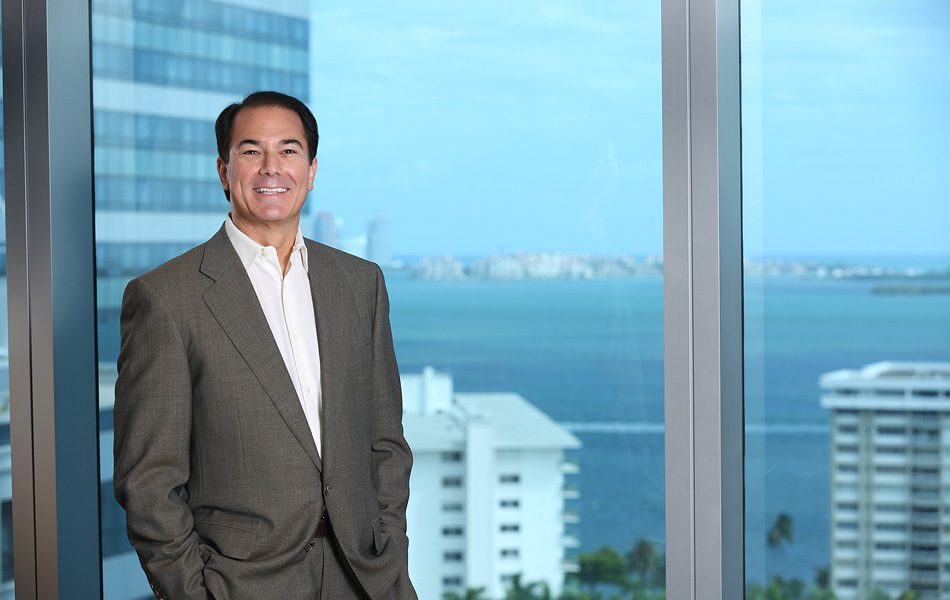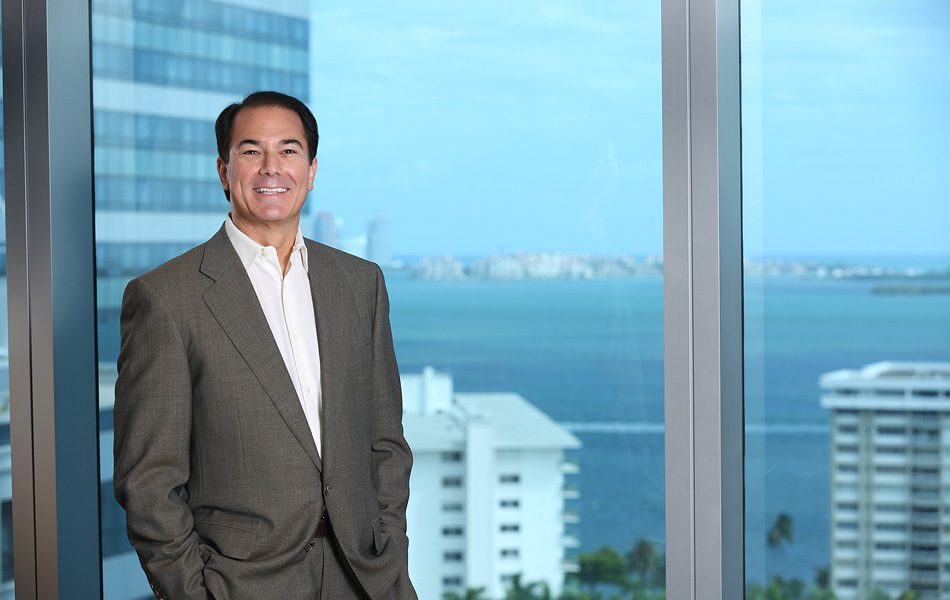 Today we'd like to introduce you to Jeff Bartel.
Thanks for sharing your story with us, Jeff. So, let's start at the beginning and we can move on from there.
I was born and raised in Miami. In my family, we were taught from a young age that respect for others, service, character, striving, and the pursuit of excellence—in all aspects of life, personal and business–are fundamental to a life of meaning, purpose, and belonging. That was fundamental for me as I grew up. After college in the Northeast, I came back to Miami and worked as the City of Miami mayor's top aide for a few years–very much interested in public service at the time. I then worked as chief of staff in the United States Congress, humbled to be the youngest chief of staff in the history of Congress at that time. Having a keen interest in both law and business, but still bitten by the bug of politics, I completed my law degree, always intending to return to Miami to build my professional life and career. With strong roots in South Florida, and a love of the Miami quality-of-life, vibe, and pulse, there was nowhere else I could have imagined wanting to live. I practiced law for over a decade at one of Florida's largest law firms, ultimately heading the firm's land use and local government practice–representing domestic and international developer clients and others seeking major governmental approvals. I also stayed active in politics as an advisor to many public officials and candidates. But I always had a desire to enter the business or corporate world.
Coincidentally, I was blessed to meet my wife at that time, and we soon started a family. We had our first child, Lauren, just as I wanted to enter the business and corporate world. I left the law practice entirely, having been offered to join a Fortune 200 company based in South Florida. I began as a corporate officer and vice president, and then with increasing responsibility and scope to a senior vice president role, and later promoted to corporate vice president serving on the management and operating committees–overseeing corporate matters across 26 states, Canada, and Spain. At the same time, I began personally investing more and more privately, as the desire to strike out on my own increased. When our second child, Matthew, was born–at the same time as my wife retired from being general counsel to a publicly-held company and became an entrepreneur in retail with her own business, I started Hamptons Group as a private real estate investment, private capital, and strategic advisory firm to seek broader opportunities. What I sought out as well was greater balance in my life–where I could have more control over my time, my priorities, who and where I conducted business—to establish my own firm culture and robustly get more involved in community service, philanthropy, and nonprofit and corporate board work.
Ten years later, we have been able to continue building Hamptons Group into a top-shelf real estate investment, private capital, and strategic advisory firm–with assets, holdings, affiliates, partners, and clients across Florida, the U.S., and internationally in Latin America, the Caribbean, and Europe. Serving as chairman and managing director of the firm has also allowed me the opportunity to never miss one of the kids' performances, games, shows, or major events, and it has given us greater freedom to travel at-will all over the country and the world. Moreover, I have been able to spend more and more of my time in personal and corporate citizenship, philanthropy, playing music in a band at charity gigs, writing, exercise and fitness, and teaching part-time to MBA students at the graduate school level.
Overall, has it been relatively smooth? If not, what were some of the struggles along the way?
There have been two significant obstacles or challenges in my life thus far–one personal and one professional. On a personal level, my brother and I lost our mom to emphysema at a very young age. Although losing a parent happens to all of us in the circle of life, I can't deny that losing Mom–before she had the chance to see grandchildren or having my children experience the wonder of her as a person, her values and devotion to family–was and still is hard. As my children are now 15 and 10, I see so much of her in them, and she would have so enjoyed seeing all her grandchildren grow up. Although I had always been an "old soul" since I was young, I had to grow up a bit faster than I might otherwise have wanted as an adult when Mom passed. The silver lining–and I always believe there are silver linings–is that my younger brother and I are incredibly close, something that our mom would have loved. We talk every day, laugh and tease each other rampantly, are involved in a lot of the same activities, and we cherish the values our mom taught us. We have been immensely blessed thus far with good health and moments of joy, and we never take that for granted in our own families.
On the professional level, the most significant challenge–which pales in comparison to the personal obstacle–has been dealing with company and business leaders, professionals, and entities that don't share the same core values of character, integrity, and ethics. The great lesson is that when faced with these circumstances–if you can't change or help guide folks to do things right and do the right things–then you need to find your path and place elsewhere to do just that–and surround yourself with the best and brightest people you can. For me, what I have worked to build over the past decade is a platform that has allowed me–for the most part–to be able to only do business with people, places, companies, and executives who do the right thing and do things right. Good people doing commerce together brings good results and enduring relationships. That has now become a gift to me of business choice, rather than a burden of profession or affiliation.
Please tell us about Hamptons Group.
Hamptons Group, LLC is a private real estate investment, private capital, and strategic advisory firm headquartered in Coral Gables—with assets, holdings, and clients across South Florida, elsewhere in Florida and the United States, and internationally.
Our investment and financial services platform focuses on real estate and real estate finance, capital markets, private equity and private debt–including targeted venture and growth capital and longer-term income-oriented investments in various sectors. Hamptons Group and our affiliates provide expertise, resources, direct project finance, and access to capital to structure private equity investments and debt financing in a wide range of unique and complex transactions. We develop specialized deal structures, with an emphasis on creativity, speed, and agility, to maximize returns and create value to stakeholders.
Our strategic advisory services segment centers on select matters regarding land use and real estate development and finance; renewable energy markets, electric power, and utilities–including local utility and infrastructure projects; select governmental and regulatory consulting; corporate strategy and business development; business governance, compliance, and social responsibility; and issues management and stakeholder communication.
At Hamptons Group, our core values drive everything we do. We are focused every day on: Value Creation and Asset Preservation; a Strategic Mindset and Entrepreneurial Vision; Outstanding Resources and Relationships; Seeking and Obtaining Competitive Advantage; Executing with Effectiveness and Excellence; Strong, Tested, and Enduring Fundamentals; Relentless Pursuit of Opportunities; Success with Integrity and Ingenuity; a Culture of Inclusion, Empowerment, and Innovation; and Serving as a Role Model for Corporate Responsibility and Citizenship.
If you had to go back in time and start over, would you have done anything differently?
I'm not a believer in regret or looking in the rear-view mirror of time, except to reflect and learn lessons that you can apply personally or impart lessons and wisdom to others. The best teacher for all of us is a combination of knowledge, wisdom, understanding, and experience. In professional and business life, one must have a life of purpose and belonging, filled with intention and passion for how you spend your day and with whom you spend your day. The transactions, deals, assets, and liabilities of companies and the puts and takes of day-to-day commerce, issues, and stakeholders are a fact of any professional career–particularly when one is an owner. They are not what define you. Much more importantly, I have found that quality beats quantity every time. Time, talent, and treasure spent with family, friends, and community are what matter.
As I get older, I have learned to recognize that "savoring" is more rewarding than "sprinting" through experiences. Whether it be time with family and friends, to endeavoring for an important cause, organization, or activity, I relentlessly try not to rush through things anymore. As strange as it may sound, I personally "do" a lot less each day, but I "think" a lot more. It also allows for a great deal more spontaneity, flexibility, and agility. In addition, there has been a refocus on personal and professional relationships with people who are "givers" rather than "takers" or "traders" (to use terms from Adam Grant's excellent book Give and Take). As a "giver" myself, I have found that "yes people" who naturally find a reason "to," instead of "no people" who tend to find a reason "not to," have much more joy in their lives, have more faith in systems, people, and opportunity, contribute more to others, and frankly smile and express gratitude more. That is where I seek to gravitate each day.
The other great lesson is that we only have three things to give–our time, our talents, and our resources (human, tangible, intangible, financial)–to define the impact and legacy of our lives, to share and express to those we love and care for, to our community and affiliations, and the world as we wish to do so. It is so essential that we strive to be our best authentic self to fulfill our promise. I firmly believe, in business and personal life, we must each continue on that path to be inspired for the rest of our lives.
Contact Info:
Address: 1172 S. Dixie Hwy., Ste 554
Coral Gables, FL 33146
Website: www.hamptonsgroup.com
Phone: 305-929-8800
Email: jeff.bartel@hamptonsgroup.com
Suggest a story: VoyageMIA is built on recommendations from the community; it's how we uncover hidden gems, so if you or someone you know deserves recognition please let us know here.