Today we'd like to introduce you to Shenequa Pierre.
Shenequa, before we jump into specific questions, why don't you give us some details about you and your story.
We will laugh together, cry together, fall nine times and get up ten. My interest in education dates back to my childhood. Growing up with a single mother, she greatly influenced my values and personality. She taught me to be self-motivated and disciplined. Her resilience and support have helped me to persevere even when confronted with seemingly insurmountable obstacles. Being that I am of Haitian descent, I've witnessed and been a survivor of minorities being treated unfairly, be depicted as an underserved population in the community due to low socioeconomic status. Because of these unfortunate circumstances, this birthed the desire to serve and become a change agent in the community; my urban mission.
My name is Shenequa Pierre, as a civically engaged, educated, woman raised in the heart of Miami Florida, I am a professional stereotype-defyer. My work is anchored in "narrative restoration" for people, places, education & mindsets. I am a full-time educator, developing over two-thousand students and teachers along the East Coast. It was during my time as a teacher, professor, Literacy coach, Principal, & school board member when I discovered the power of being vision-driven, and what it means to "own your narrative." Over the years I have watched students, families, and schools defy odds and rebrand themselves as change agents. These experiences in Jacksonville, Miami, and now New York always made me proud. I began to wonder, "what that kind of impact could a vision-driven mindset shift have on my community?" I am committed to answering this question as a writer, researcher, and visionary.
Since moving to New York in 2016, I have honed my leadership skills as an educator, entrepreneur, consultant, influencer, and organizer in the New York area. It is my desire to create an intergenerational ecosystem for problem-solvers. I bring a wealth of assumptions to the ongoing work of education reform, policy, history and the care of marginalized persons in communities in urban contexts. My intellectual trajectory is one that considers greatly activism from an educational and scholarly perspective. I have journeyed back to serve my Alma mater, Florida International University with their Upward Bound Program and lectured on Educating, Equipping and Empowerment in the community.
As a graduate student at Nova Southeastern University, where I received a Masters of Science with a concentration in Applied Behavior Analysis; I worked with the Community's Initiative, the Black Student Caucus and the curriculum planning committee. In these roles, students were supported, loved, and advocated for; and empowered in such a way that discouraged moral decay and encouraged counter-narratives to their existential realities of poverty, violence and poor socio-economics.
In the Fall of 2016, I began working at Bronx Preparatory Middle School as the Assistant Principal. My work at BP focused on education history in urban communities, housing segregation and leadership within these particular settings; and how leadership sought to reshape school culture to meet the needs of the students they served. Outside of the classroom, I have served as the Founder of G.E.M.S. (Girls Empowered and Motivated to Succeed) for ten years. This was a program I created which sought to teach young ladies methods to answer important questions of the past and link them to issues and challenges of the present. The GEMS learned how to embrace their identify, love who they are and look forward to who they were becoming. GEMS would engage matters of history regarding social justice, civil rights movements, and educational policies.
My area, my kids and my duty. Area 12 is the most reduced performing and least fortunate school region in New York City. I guarantee it's a ride however one that finishes with more love than you at any point thought conceivable. At the point when I consider the effect that my work has on the lives of many children for quite a long time to come, I get chills. Despite everything I recollect my first gathering with my group where they asked me what were the attributes I was searching for in staff. "They need to cherish kids," I reacted, "They need to comprehend this is the hardest activity on the planet and decide to do it, at any rate, each day with a grin since it drives them.
They must be tireless in their interest and accomplishment of greatness since that is the way chiefs are made and we are in the matter of making progressives who will change this world." The energizing aspect of our responsibilities is that we are the ones that get the chance to assist students with exploring this fantastically confounding, dinky piece of their lives. We get the chance to be with them in the thick of their chaotic situation selves and assist them with controlling the fire so they can become lukewarm wrecks and not be devoured by it. We don't generally get the opportunity to receive the benefits of our work for the time being nevertheless we get the chance to see it years after the fact when they state, "I hope to see you at my graduation in a few years," at the number of days spent in the main office, when they embrace you and state "thank you for enduring me. I've changed. "Love is patient. Love is kind. It always protects, always trusts, always hope, always perseveres."
To this end, I believe my work embodies the mission of the institution and has legs to extend the conversation on theory and practice of what effective teaching and learning look like. I believe strongly in the importance of empowering students by giving them access to an excellent education. This is one of the many steps I will take in changing the trajectory of the world. We are about to make history and that is no easy feat however, I will not stop!
We're always bombarded by how great it is to pursue your passion, etc – but we've spoken with enough people to know that it's not always easy. Overall, would you say things have been easy for you?
Looking back on my journey, the road to adulthood, where I had the opportunity to experience life from a rather interesting perspective. Where in the process of growing up, I'd feel like the black sheep, petrified of my own greatness and ultimately dooming the day of failure. While on this path, I often pondered what was ideal and what exactly it was that I wanted for my life. At times, I would find myself encompassed by onlookers and stakeholders that would volunteer their point of view, enforcing that I hold fast and pay attention to this period of my life… this period that's an essential part of the process. I didn't fully understand what that meant until I surrendered and finally gave myself permission. Permission to co-labor with the external force that provided guidance, clarity, and understanding. What I learned was, that it is in this vital period where one realizes their passion, purpose, and potential.
While still learning the valuable lessons afforded us during this golden time, we are often encouraged to explore several options and "figure out" what it is that we want to do. We are advised to make decisions about our futures and apply the strategy of seizing all opportunities which become available to us because that's how "it" will manifest. Meanwhile, as we endeavor to figure out the bigger picture of life, we are hit with the reality of still having to face challenges on a daily basis. We confront adversities, obstacles, difficulties and puzzles that seem insurmountable. The "Big Dreams" we once had begun to feel far-fetched, and it starts to feel like every word curse wished upon or spoken over you begins to take form. So, what do you do?
During this time, many of us turn to social media outlets or other vices that we downright know are not good for us, and although they may seem to sustain us for some time, they are a poor substitute for real support systems and community involvement. As a young woman growing up in the mean streets of Miami, Florida, I had to make a choice. I could be like some of the other unsuccessful black women, raising many children from different men or I could become an ambitious, goal-oriented individual strapped with the determination to become successful. Having to defeat the odds my whole life, I had to at long last make a choice. This is when you must burrow and tap into that intrinsic capacity that scholars often speak of and discover the higher intelligence that howls on the inside– your instinct, or your internal being, the place within where God speaks. He speaks the language of love that forgives, liberates, endures, and abounds.
Trust me, the task of living in this multifaceted world is taxing as it already is, and living it as a Christian is a learned skill set. We experience a myriad of personalities, violent feuds, and unstable thoughts that bombard our minds from one moment the next. You find yourself in an uphill battle about who you are and what you identify with. You question your abilities, strengths, circumstances and measure your success by a standard deviation. Having controversial discussions interlaced with ethos, pathos, and logos, but remaining confused. We attempt to uphold a standard devised by an ambiguous source. Yet, we live a life dedicated to investigating and defining the formula. I steal away in my thoughts and meditate on the idea that "I can do all things through Christ who strengthens me." This journey isn't always easy.
You will endure heartaches, disappointments, and failed expectations. Those times when you utter to yourself, "it can't get any worse than this," become commonplace. What do you do when you have nothing left? Nothing to give? Nothing to explore? No resources to tap into? I've been in this place many times and have had to question who I am. Did I know my identity? Did I understand why I was called? Have I discovered my God-given reason for being on this Earth? As an African-American female of Haitian and Cuban descent, embracing my identity is critical to my overall well being. Being born with dark chocolate skin, caused me to search out my potential, fall in love with my passion, and work to fulfill my purpose. Being brilliant and full of perspective allowed me to discover my worth.
We'd love to hear more about your work.
When you hear the word "beautiful" what do you think of? Size double zero, long luxurious hair, tall, curvy? No one associates beauty with a short, size eight, curvy silhouette. The description depicted by many women today is that of the latter. Many people struggle through everyday life because they don't or can't match up to what everyone else wants to see. So, anyone different from the typical depiction is weird, a freak, ugly, or an outcast. But we have a bigger issue at hand. I teach girls and I notice conceptualized beauty, it's horrifying. It's in the newest hairstyle, the latest outfits, and most recent trends.
Today we teach girls to overcompensate, yep that's it!! "If you don't like what you see fix it! No, you should never be you. Never embrace your true beauty, copy what you see." Most people that society deem "odd" are misunderstood. Labeled odd doesn't stop them from being beautiful. Today's young women view their self-worth and value in what others perceive, it is depressing. In Beyoncé's song "Pretty Hurts" she depicts society's misconception of beauty. "Pretty hurts, perfection is a disease of a nation. Shine the light on whatever's worse, you can't fix what you can't see, it's the soul that needs surgery." In this lyric, she defines beauty from the lens of a damaged world. Perfection is the goal and we should all strive for it right, even if it kills you in the process. We shine bright lights on imperfections that can otherwise be categorized as unique characteristics.
After an analysis of the superficial, we discover it's deeper! The problem lies within our souls. How do we remedy this devastating epidemic? Be an example! Be the light, a beacon that shines bright. I love representing opportunity. When I was growing up I didn't see too many black women that were young, vibrant, and successful. The young ladies that I mentor at my school inspire me to be better. There are many challenges facing inner-city children in the schools that I work in. There is little to no student supervision in urban communities due to the demands of work and low wages. Our neighborhoods often lack extracurricular activities that occupy and engage children, after school.
Affluent communities provide access to resources that support growth and development. As a result, students in these communities cultivate physical, emotional, and intellectual prowess. Gang violence and drug trade overshadow the diamond mines that lie in wait of excavation. Our future leaders live in some of these unfavorable neighborhoods. Parents who cannot afford to move sacrifice their children's social freedoms. Instead, the confines of their homes ensure safety, physical, social, and emotional development.
The girl's mentoring program I created keeps students active within their community. The students who are having difficulty connecting in school now have an outlet. Students learn to maintain healthy lifestyles through etiquette, image, and self-esteem training. The program fosters and instills self-discipline by building self-esteem through attainment of goals.
The program develops team-building skills and encourages the formation of positive relationships. Among adolescent females, internalization of problems and declining self-esteem may not be as serious a problem among blacks as for whites, except perhaps among those girls who are struggling to fit into a white middle-class definition of success and acceptability (Fordham, 1993; Robinson & Ward, 1991). The manifestation of depression and low self-esteem through internalization is more common among Hispanic adolescent girls, who also have higher depression rates than blacks or whites (Inclan & Herron, 1989; Ramirez, 1989). However, in some populations sexual and aggressive acting-out resulting from stress and depression occur as often as withdrawal (Inclan & Herron, 1989; Pesa, Cowdery, Westerfield, & Wang, 1997). The design of these extended learning programs mimics extracurricular "club" activity. This provides students with community enriched learning as an alternative.
My G.E.M.S. – Girls Empowered and Motivated to Succeed: Juliana, Markela, Rachelle, Asia, Brianna, Ashley, Lornice, Sarah, Laila, Aleski, Shendely, and Fatima to name a few, really encourage me to grow and remind me that grit is necessary. I represent a real person to them, a person who has problems, a person who can overcome and a person who is a conqueror. We model what we mentor, it's not for us, it's for our audience. When we understand that it's bigger than us, that's when we will yield the biggest impact.
What were you like growing up?
As a kid, I believed I could do anything and how anything seemed possible. I wanted to become a school teacher, a ballerina, or an astronaut, they all felt within my reach. I was kind, very involved in student-led activities and community involvement. I ran track, played soccer and football. I was overly involved in school. I loved school and I loved learning. It was always my desire to be an example for my peers and my community.
Growing up I had to tell deal with stereotypes given to me by people that didn't know me. I was quirky and cool. I had the highest grades but was also swaggy. I love my family and enjoyed going to family gatherings because my family was huge. My grandmother had 17 children, so every time we linked it was a celebration. It was fun and it was hard because I was the anomaly but I was determined to be different and make a change at all cost.
Contact Info: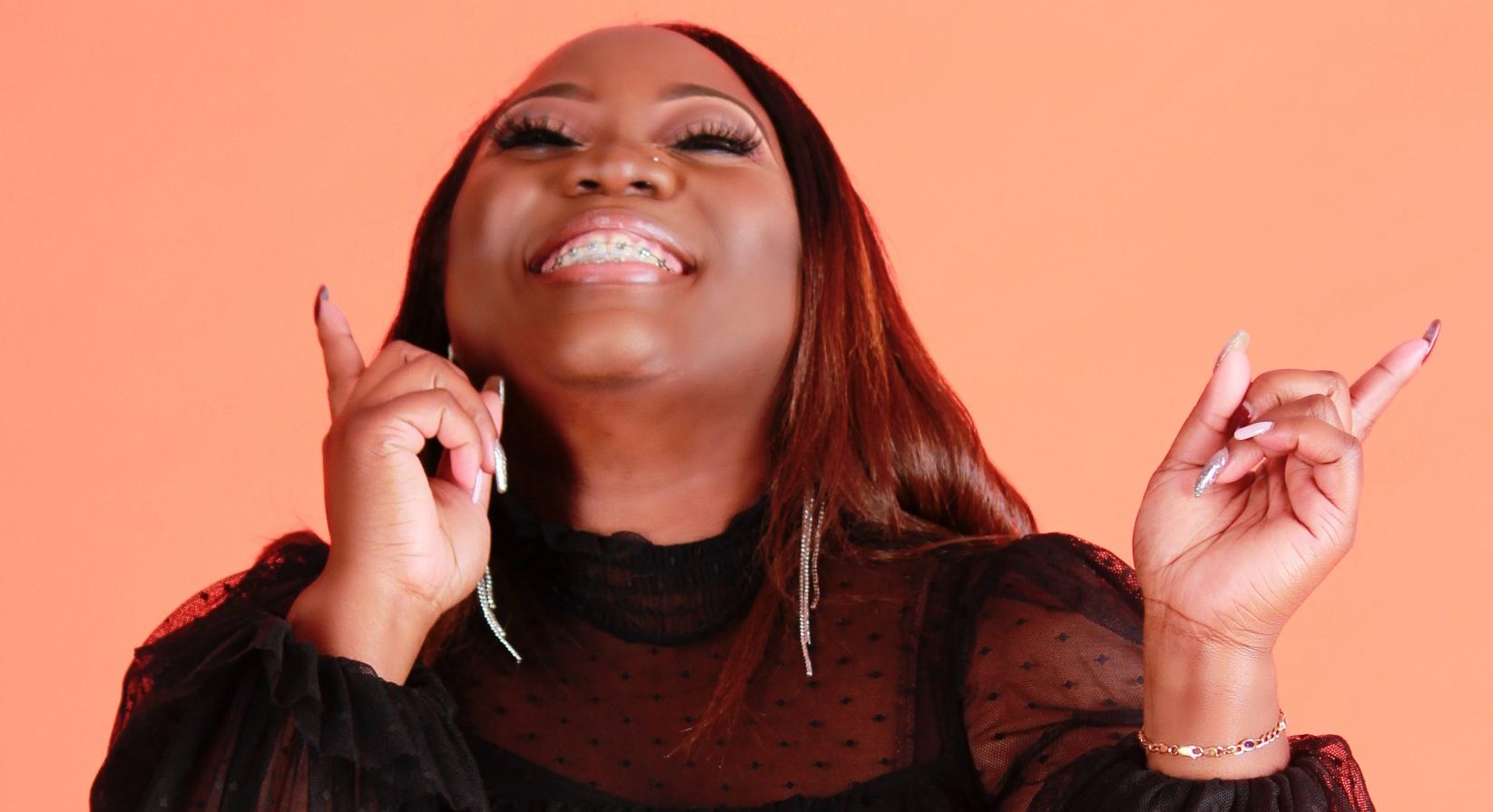 Image Credit:
Harrison Forde
Suggest a story: VoyageMIA is built on recommendations from the community; it's how we uncover hidden gems, so if you or someone you know deserves recognition please let us know here.