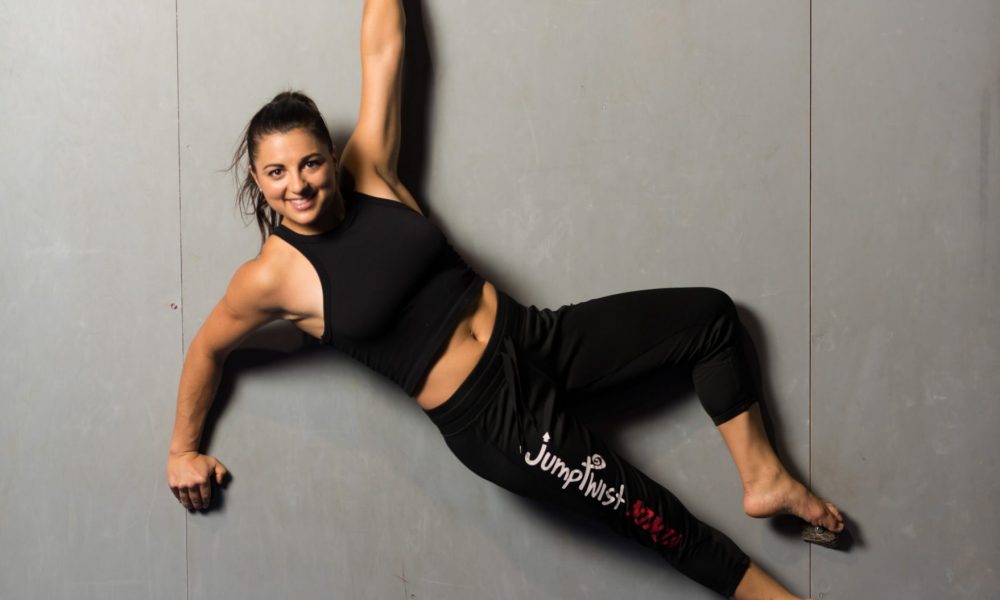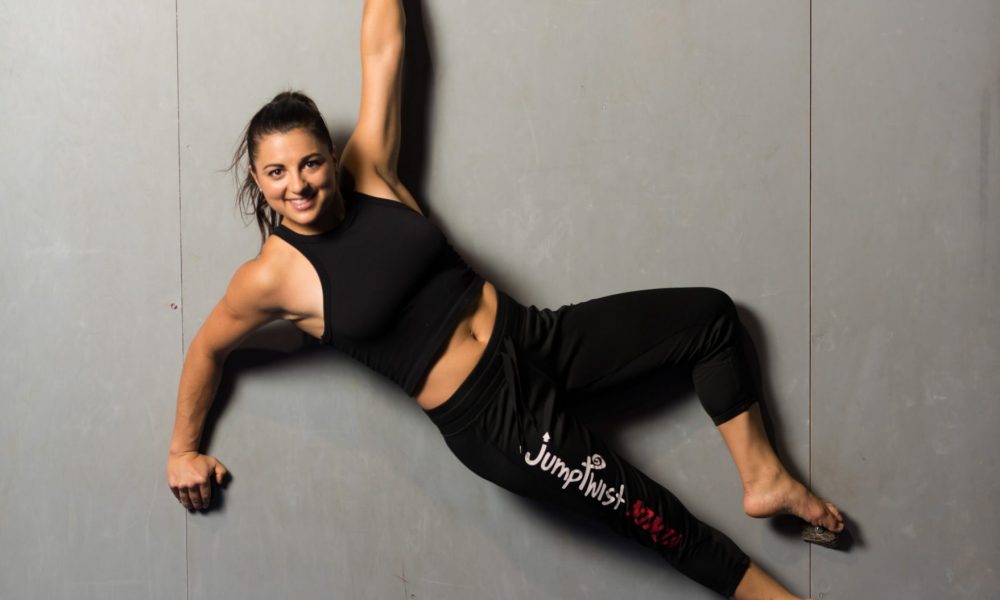 Today we'd like to introduce you to Christina Gambino.
Christina is a 29-year-old woman full of love, light, optimism, ambition, hope, faith, and fierce determination. She is a forever student of Earth and all of its people and resources. She is passionate about helping people. The worst thing in the world for her is wasting anything… especially potential. She is a self-starter, a determined human, and is relentless when it comes to problem-solving. She loves to cook, grow her own food, make music and videos, travel the world experiencing new flavors and cultures, and laugh. Laughing is something she actually spend most of her time doing. It's contagious too… are you laughing? At least smiling? 🙂 This is her!
On May 2nd, 1988 in Flushing Queens, Christina became the youngest of four children in the Italian-American Gambino family. Raised on Long Island, she always juggled multiple activities at once with gymnastics, dance, cheerleading, soccer, softball, track and jiu-jitsu. Her father was her sensei and he trained her at a karate school that he built, Kin Ro Kai. Christina received her black belt shortly before he died in a private plane crash in 2000. She moved to Boca Raton Florida in 2004 to finish High School and in 2006, she began college at Florida Atlantic University (FAU). It was in Boca that the lack of student housing around the colleges caught her eye.
In 2009 she transferred to Rutgers University to join the gymnastics team and continued her education in business administration. Unfortunately, the doctors never cleared Christina to compete due to injuries she suffered to both of her legs from the knee down.
In 2010, she transferred to Baruch College (CUNY) in New York City. She earned her Bachelors degree in Entrepreneurship and Small Business Management with a minor in Political Science and Music. Before graduating, Christina started a personal training business, an Online Music Company (Jumptwist.com), and became a certified gymnastics judge through the National Association of Women's Gymnastics Judging (NAWGJ).
In 2011, Christina returned to Florida and continued to expand Jumptwist Music. She also became President of Jackfruit Farms LLC. while assisting her older brother, Jonathan Gambino, to start up his organic farm (threesistersfarm.com). During this time, she studied Web Development and rebuilt the Jumptwist website along with Three Sister's Farm. She experienced many small successes and failures and began writing a book, 72 Lessons by a Young Entrepreneur, over the course of the next few years.
In 2012, Christina took a twenty day trip to India that left her with extreme culture shock. After returning home, she found it difficult to go about her life knowing how badly people were suffering on the streets without clean water, education nor shelter. This planted the seed within her to find a way to help others.
In 2013, Christina bought her first property in Boca Raton surrounding the campus of FAU with the idea to rent it out to students. This worked out really well so, within six months, she purchased two more condos. She has undergone three complete gut renovations by doing most of the work herself and outsourcing specialty jobs to licensed professionals. In the same year, she launched her first Children's Album Movement Fun (MovementFun.com) where she co-wrote and sung on the album which is published on iTunes.
In 2015, Christina built BocaCribs.com to serve as a listings website for her properties and local properties to reach potential tenants and targeting the young market. She also ranked up in her judging rating and built an in-house recording studio (SoundBoxFl.com).
In 2016, She once again moved up rankings as a gymnastics judge to Level 10, one of the highest you can have. Christina choreographed Floor Exercise and Balance Beam routines for Senior National Team Member in USA Gymnastics and had a Jumptwist Music piece used in the Olympics in Rio! She began offering business startup consulting to friends, family and small businesses. She built websites for her recording studio along with two local Florida companies: Sports Chiropractic and Natural Health Solutions and Sushigo. She also began training to compete on the popular television show, American Ninja Warrior (ANW).
2017 was an exciting year for Christina! Out of 70,000 applicants for the NBC Television Show American Ninja Warrior, Christina was the one of 600 that was selected to compete on the obstacle course. She competed in Season 9, at the Daytona.
Qualifiers, where she fell on the first obstacle. This experience fired her up to up her training and she is vigorously working towards competing in Season 10. Christina decided one day that she wanted to make a video to go viral and she recorded a press handstand out of the pool and handstand walked across the pool. To her manifestation, she was featured on People are Awesome's Facebook and Instagram channels and received over 35 Million views. She also recorded her first single. We Have to try, and recorded her first music video.
2017 sparked the year that Christina started her motivational speaking journey! She was a guest speaker at Baruch College in New York City, where she did a 90-minute lecture on entrepreneurship and the music business. She also spoke to a Spanish class at The Wheatley School in Long Island New York where she spoke about Attacking Your Potential and never giving up.
Christina continues to train vigorously to compete on ANW Season 10 and is eager to show the world what she is capable of. She is in the process of starting up a Farm Stand/Food Truck business at Three Sisters Farm Miami where she is systemizing and scaling the company. She is working on writing a business e-book, recording motivational podcasts, and continues to choreograph for performers all over the world. Most importantly for Christina, this new year will water the charitable seed that was planted in India as she executes her plan to raise awareness and help all humans have an equal opportunity on earth.
2018 will be the beginning of a journey that will create a massive impact on earth.
My Mission:
-To Be the Change. By following my Passions Relentlessly, Challenging my Physical Strength and Empowering/Serving others in need.
-All While Spreading Love, I love to perform, sing, speak and act:
Peace. Love. Earth. Let's work together.
Has it been a smooth road?
I competed on American ninja warrior last year and will be competing this year as well in Miami. Talk about obstacles. I fell on the first obstacle last year and it was shocking. I felt like I got smacked in the face to wake up. In life, we tend to focus on things that are not right in front of us, and then we trip because we are not looking.
I lost my father at age 12, I got injured and lost gymnastics at 20, I lost the love of my life to drugs, and I am still here dancing through life. Smiling and loving God every step of the way. Obstacles and challenges don't keep me down, they just remind me what I need to work on.
So, as you know, we're impressed with Jumptwist – tell our readers more, for example what you're most proud of as a company and what sets you apart from others.
My company provides music, movement, and motivation. I specifically am the team captain and I make sure that everyone on my team is working efficiently and most importantly is happy. We provide music and choreography to gymnasts, dancers, cheerleaders, and kids all over the world.
Our music has been featured at the 2016 Rio Olympics. I am the most proud of being a company that truly loves what we do. I am proud that we all found each other through a common passion for movement and music. We are all professionals any gymnastics cheerleading and dance world and we give the best customer service to our customers.
We are more than a music company, we are doing YouTube videos, a blog with Jumptwist resources, podcasts, and go to annual events to spread our on a vacation and empowerment to the world. Being a part of team JUMPTWIST means that you're a part of something so much greater.
Let's touch on your thoughts about our city – what do you like the most and least?
I think Miami is one of the greatest cities in the world. And I've been to a lot of cities in this world. I love the weather first of all, and the beach is perfect. I've always felt like Miami was such a special cool place, and that's why I auditioned for the Miami Heat dance team two times. I actually am toying with the idea of auditioning this year I am just not sure if I will have time in my schedule, but it was always a dream of mine to be a Miami Heat dancer.
I don't really have any dislikes for Miami, aside from some memories that I have with a lot of drug infused people who hurt me. But besides that, you're looking at good vibes and good times in Miami
Contact Info:
Website: Jumptwist.com
Phone: 877-524-2184
Email: info@jumptwist.com
Instagram: Jumptwist
Getting in touch: VoyageMIA is built on recommendations from the community; it's how we uncover hidden gems, so if you know someone who deserves recognition please let us know here.