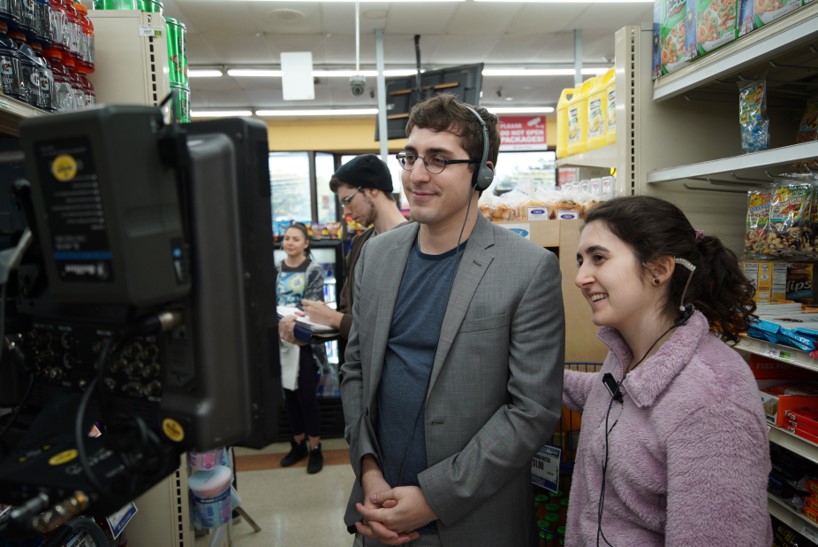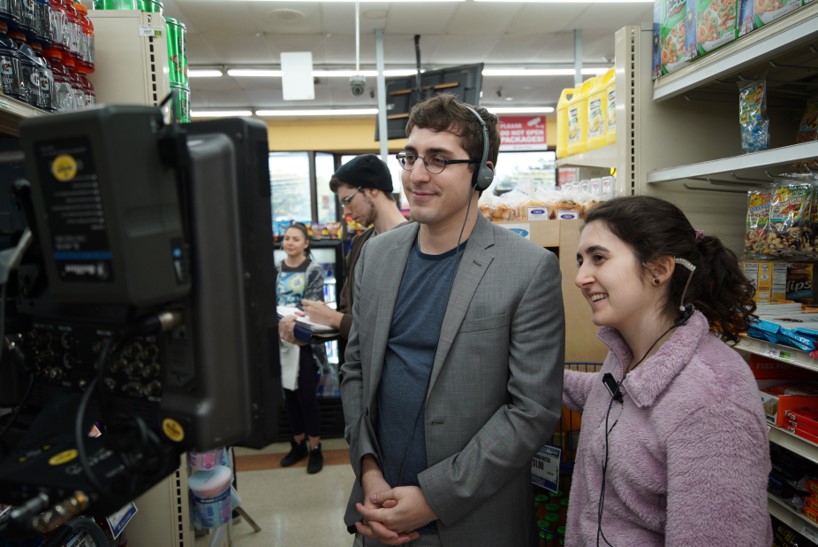 Today we'd like to introduce you to Brian Blum.
Brian, please share your story with us. How did you get to where you are today?
The dawn of the YouTube era and the rise of the "viral video" was a great time to grow up for a kid like me. I was a socially-awkward kid stuck in the suburbs of Miami with not much to do except surf the internet on the family computer. One day, I stumbled on a stop-motion music video on YouTube that someone made with lego men, and a spark went off. I had a camera. I had a lego set. I had a computer. This was something I could do, something that sounded fun. And so filmmaking became a hobby. When I found myself at home with spare time, I would make short films with my legos, or recruit the help of my family members or classmates.
I was an athlete in high school — a springboard and platform diver. I wasn't Olympic-bound, but I was good enough to be recruited to NYU, where I sat in on a film class, and I realized that my filmmaking hobbies could become a full-blown career. From that moment on, it was full steam ahead.
During my first year at NYU, something happened that changed my life forever. One day at NYU diving practice, during a routine dive, something went wrong. My head collided with the diving board. I continued to spin, and my feet hit the board after. I don't remember hitting the water — just waking up on the pool deck, surrounded by paramedics. I was incredibly lucky: I escaped the ordeal with staples in the back of my head and bandages on my feet. If I had been one inch further back on the diving board, I wouldn't be walking around today.
Three years went by. Three years, I spent learning and growing as an artist and a human being at NYU. Then the time came to make my NYU Thesis — the be-all-end-all of NYU film school. I decided to write a script based on my traumatic accident on the NYU Diving team.
The result was my first major film, "Blood and Water", which won NYU's Wasserman King Award, was shortlisted for a BAFTA, world premiered at the Miami Film Festival and later premiered online on Short of the Week and Omeleto: https://www.youtube.com/watch?v=-r63XD6zPLY.
After the success of Blood and Water, I decided I wanted to challenge myself by making a film about a topic outside of my immediate realm of experience. Thus, my follow-up film, "My Daughter Yoshiko" was born. My Daughter Yoshiko follows the story of Saki Omura, a first-generation Japanese immigrant mother struggling to cope with her daughter's Autism diagnosis. The film, which is based on the true story of one of my high school teachers, was the most difficult thing I've ever created: it was the product of six cumulative years of volunteer work with individuals with disabilities and five cumulative years of Japanese studying language and culture.
Another very important aspect of My Daughter Yoshiko is that it was produced in Miami. We shot all over the city, from Pinecrest to Miami Beach, to Bay Harbor, to Doral. I've been very blessed to have two wonderful and hardworking parents who made so many sacrifices to put me through film school and support the pursuit of my passions — so it was important to me to come back home and shoot a film here in Miami and allow them to see, first-hand, that their sacrifices were worth it. Having my parents on set, watching me work and truly experiencing the hard work and dedication that goes into the craft of filmmaking was an invaluable experience which I will never forget.
The film is currently on the festival circuit but had its world premiere at Miami Film Festival where it won the Zeno Mountain Award.
Nowadays, I'm shepherding My Daughter Yoshiko around the festival circuit, in production for a feature documentary about competitive e-sports, and settling into my new job — in January, I was hired as the new Executive Director of AdaptLab Filmmakers, a production company based out of NYC that hires and works with filmmakers with intellectual disabilities. With the help of my three employees, AdaptLab produces original productions as well as high-quality content for corporate clients. We just launched our new website: www.adaptlabfilmmakers.com.
Has it been a smooth road?
Nothing in life comes without challenges. The arts would definitely be considered a riskier career path than most, and no artist becomes successful without struggling first. If I had gone to school for engineering, or gotten a medical degree, I'd probably have an easier time thriving.
In fact, I was a freelancer working on film sets for the first several years after graduating from NYU, and there were many many months where I wasn't sure if I would be able to pay rent or have money to eat.
Thankfully, because of the support of my incredible friends and family who believe in me and my passion, I've been able to make it work.
Now, as the Executive Producer of AdaptLab Filmmakers — a job I was offered as a direct result of making my film My Daughter Yoshiko — I'm thriving in NYC and living out my filmmaking dreams.
Please tell us more about your work, what you are currently focused on and most proud of.
I'm a director, writer, and producer from Miami. I'm currently operating out of NYC, but my work takes me back to Miami often, and Miami will always be my home.
Before I discovered my passion for film, my dream job was designing rollercoasters. These days, I want to make cinematic rollercoasters. I want to move you in ways you've never been moved before. I want to shock you and rock your emotional core in every direction, upside down and backwards. I want to make you cry, laugh, and/or (preferably and) scream. I want to give you 90-minute doses of escapism, that let you escape your troubles and be entertained. If I can do that, but at the same time enlighten you about the true experiences of others, like my high school teacher and her daughter in My Daughter Yoshiko, then I'll consider myself successful.
Has luck played a meaningful role in your life and business?
Luck is a factor in all things. First and foremost, I am supremely lucky to have had the privilege of going to an incredible film school to pursue my artistic passions. Beyond that, I have been incredibly lucky to have been in the right places at the right times, leading to meeting the right people, who have helped me propel myself towards success. I cannot be more grateful to all the friends, family, and colleagues who have supported me and helped get to where I am today, and where I will be tomorrow.
Contact Info:
Image Credit:
Krysten Llamas, Brian Blum
Getting in touch: VoyageMIA is built on recommendations from the community; it's how we uncover hidden gems, so if you know someone who deserves recognition please let us know here.