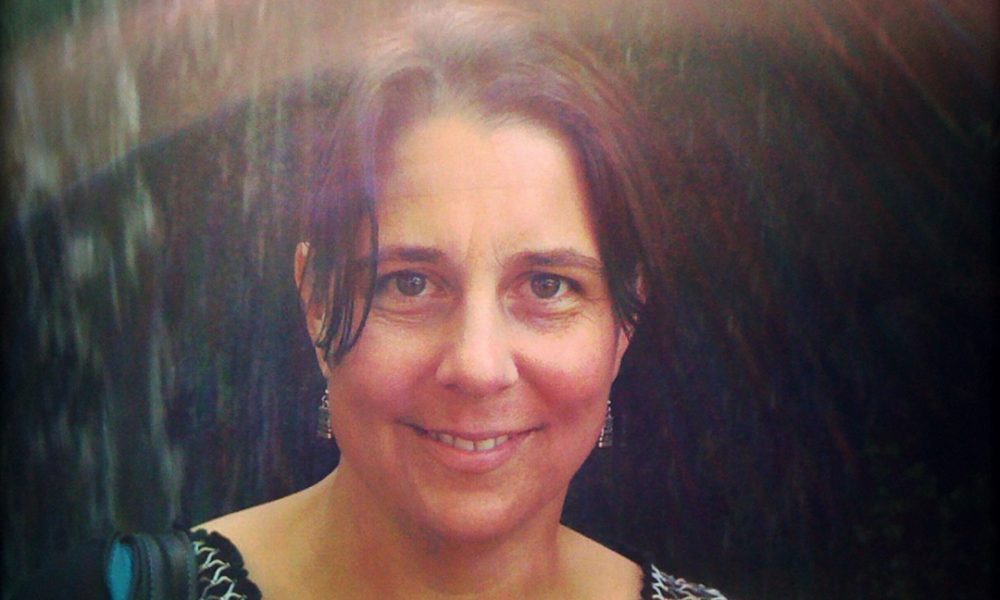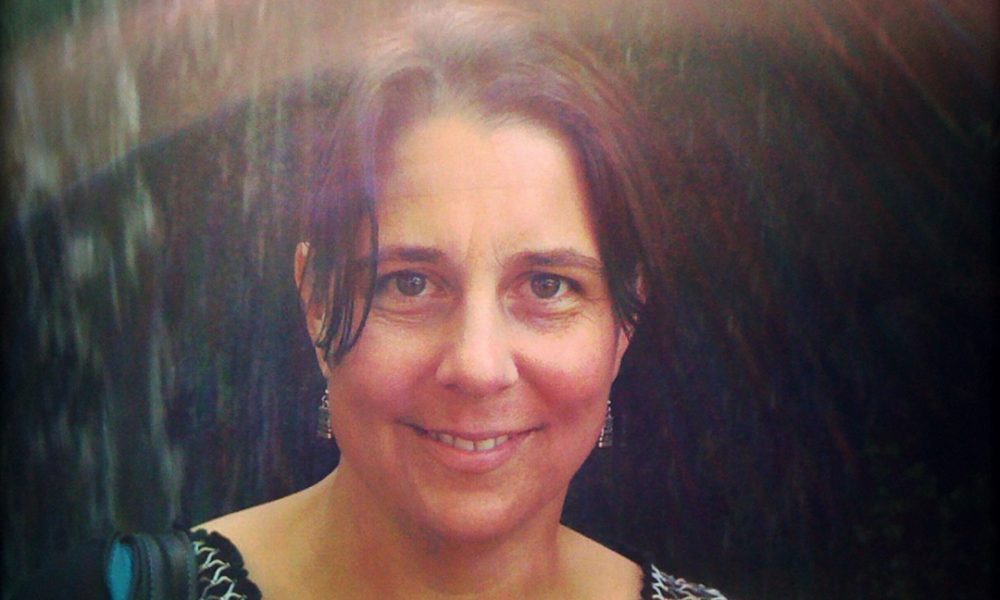 Today we'd like to introduce you to Bethany Taylor.
Bethany, can you briefly walk us through your story – how you started and how you got to where you are today.
I grew up in Northern California, but my love, study, and teaching of art has relocated me over the years to such places as Los Angeles, California (where I received my Bachelor of Fine Arts degree); Boulder, Colorado (for my Master of Fine Arts); Seattle, Washington (to be a practicing visual artist and co-founder of an artist-run gallery space, Soil, for 5 years); and finally to Gainesville, Florida where I have practiced and taught art at the University of Florida for almost 20 years. Art exhibition and residency opportunities have also taken me all over the United States, from New Mexico to New York, as well as internationally to countries such as Finland, Sweden, Germany, Italy, Scotland, Ireland and Northern Ireland among others. I feel very fortunate, in my life so far, to have been able to see so many unique places and to meet artists from all over the world, both as visitors to the U.S. and in my travels abroad. These experiences have also made me appreciate all that Florida has to offer in ways I may not have otherwise.
As a kid, I always had an interest in people, plants, and wildlife and would spend hours on end drawing and painting them. I don't think I really set out to be an artist, but rather fell into it as a logical progression of my activities and interests. I have always cared about people and the environment, and art has always been a way for me to advocate for better social, political, and environmental conditions. As an artist living in a biodiverse place such as Florida, the location has been endlessly inspirational to my art. To be able to witness the vast beauty and life, we may also experience in the future as loss, is both devastating and motivating to me. Through art, I attempt to engage audiences to care more about local/global social and environmental problems, and to realize just what is at stake. I guess that is why I am an artist and art educator today because I feel it is my obligation to make socially engaged work and to encourage others to realize art can be used as a catalyst for empowerment and change.
Overall, has it been relatively smooth? If not, what were some of the struggles along the way?
No, it has not always been a smooth road, but it has not been at all bad either; and some of the roughness along the way is what continues to make it feel worthwhile. One good thing is that I have not always been alone in any of the struggles along the way. Since graduate school in Boulder, Colorado, to our move to Seattle and then Gainesville, Florida, I have been lucky enough to share the journey with an amazing partner, artist, and co-parent, Sean Miller, and I think that has helped me a lot. We cheer each other along when the world seems to want us to work even harder. In the life of an artist, there are times you don't have quite enough money to live on, or you are working so much "for the money" that you may forget to leave enough time to think freely and make art. I certainly experienced this dilemma particularly in the first 10 years out of graduate school. To counteract this, I made sure to always move away from things that zapped all of my creative energy, toward things that fed my art life, even if temporarily risky or uncomfortable; or as one of my professors always said, "to keep my eyes on the prize." Sometimes that meant taking an opportunity I knew was going to pay less financially, but pay more in the end in terms of experience and future opportunities. It was definitely a leap when I landed in Florida from Seattle in 1999 to begin teaching at UF, and it has definitely been a risk worth taking.
Making the most of time is always a struggle for artists, and I think in addition to perseverance, the trick to sustaining a career in the arts is to realize that your work IS your leisure time. Making sure to seamlessly integrate your life and work is essential. Rough times for your art-making can also be your biggest opportunities. For example, in 2002 our daughter was born, a beautiful addition to my life, but definitely an art-making challenge. At the time I was trying to create and exhibit my own art, give time and attention to 80+ University of Florida first-year art students, do related university work, keep my daily life together, all while raising a child with another artist/professor with an equally hectic life schedule. In order to find quality time to spend with my daughter and to dedicate to my art practice, I began making art that simply included her in the process. I made several works in those years where her care and play were important elements of my art. Since then, multi-tasking has become an essential part of my life as an artist/art educator and I often find ways to merge my various work/life activities and demands. Now, our household is a creative and sometimes chaotic place, with my partner and I continually researching, sharing ideas and making art and my daughter (now in high school) often contributing to the conversations while playing piano, guitar, and painting.
Please tell us about your artwork.
Most of my art takes the form of textiles or wall installations where I deconstruct objects and images and draw with the debris. My work often conveys ecological and socio-political narratives embedded in everyday materials, such as thread and plastic, and I employ decorative and textile crafts as social and political activism.
I have long been intrigued that throughout time textiles have defined cultural authority and status and have often mediated spaces of religious, political, and social power. Historically tapestries have played an important role in the mediation of everyday life, much in the way forms of print and social media do today. I have been very interested in traditional notions of drawing and textile weaving, and the imagery depicted in such works, and I attempt to conceptually connect the historical purposes of emblems and tapestries with contemporary forms of cultural propaganda.
For example, a work I created in order to call attention to Florida water issues, "Runoff Verdure" makes reference to sixteenth to eighteenth-century European Verdure Tapestries, or literally "green" tapestries, which depicted the forests, lakes, flora, and fauna of a region.  The verdure, or green, however, refers instead to the growing problem of increased phosphorus and nitrogen entering Florida's once blue rivers, lakes, springs, and oceans, creating blooms of dangerous toxic blue-green algae. Recently, we have seen the impact in South Florida of unchecked human activity in the form of algae, red tide, and uninhabitable beaches and waterways. Florida's water is threatened each year by the poison runoff from pollution caused by inadequately treated sewage, pesticides, manure and fertilizer combined with an increasingly warmer climate.  The toxic algae created by these unchecked industrial and agricultural practices are literally choking our waterways, creating dead zones in our ecology that are harmful to both humans and wildlife. My installation, "Runoff Verdure" is a Jacquard woven tapestry of a landscape from our local Santa Fe River, High Springs, Florida, highlighting the slimy, green, algae-surfaced water. The tapestry is becoming slightly unraveled and drawings created from the debris meander across the wall. These drawings in the thread are ephemeral and suggest that if you pull one string all life will be affected. I hope my works serve as gentle reminders of our slowly unraveling ecology; and convey that all things are interconnected, fragile and worth preserving.
Let's touch on your thoughts about Gainesville – what do you like the most and least?
I love that Gainesville, Florida is so biodiverse. I love walking the La Chua Trail at Paynes Prairie, Gainesville to see the birds, insects, turtles, wild horses, and alligators. I feel like people in Gainesville, Florida, on the whole, genuinely appreciate the importance of keeping a delicate balance between the cultural strides of the city and the preservation of our natural environment. Let's see, what do I least like? Well, maybe that it sometimes feels like we humans don't belong here in Florida; that if you accidentally fell asleep in a field overnight, the natural environment may grow right over the top you or swallow you up by morning… or, maybe I actually like that possibility too!
Contact Info:
Getting in touch: VoyageMIA is built on recommendations from the community; it's how we uncover hidden gems, so if you know someone who deserves recognition please let us know here.