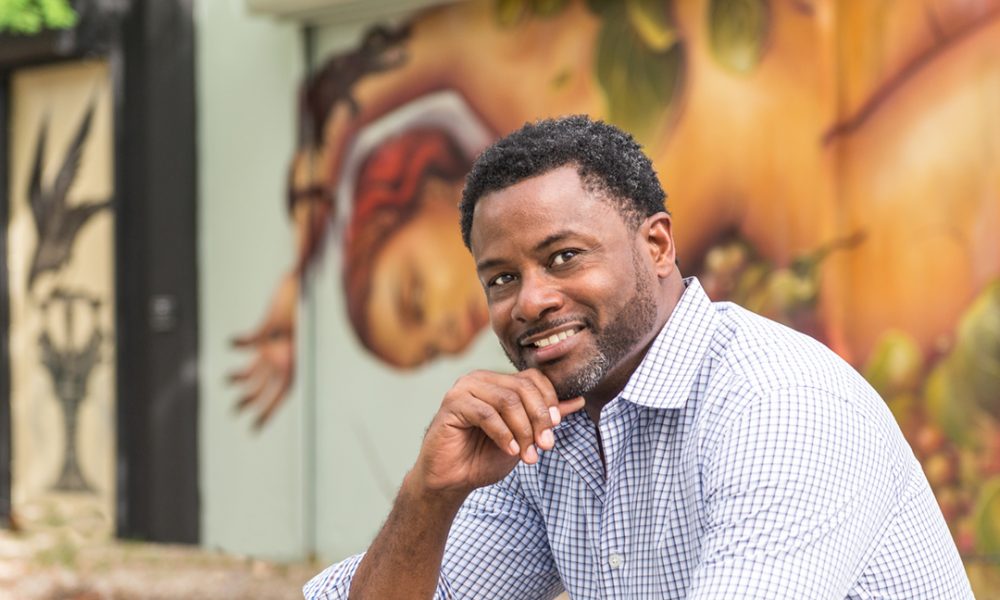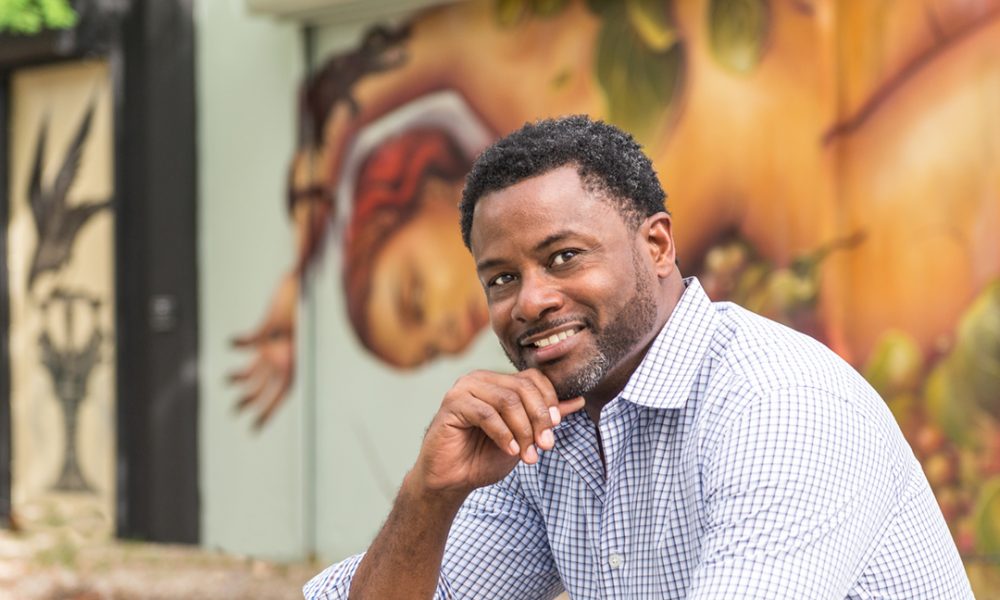 Today we'd like to introduce you to Antonio Crutchley.
Every artist has a unique story. Can you briefly walk us through yours?
I was born and raised in the mountains of beautiful Jamaica where my passion for art was discovered but was never pursued. As a young adult, I migrated to the United States of America and began my American experience in Miami – Carol City. Shortly after arriving in Miami, I signed up with the United States Navy, and before I knew it, I was off serving my new country.
Fast forward 20 years later, I retired from the Navy with 20 years of honorable service and started my second career as a Real Estate Agent in Southern California. Three weeks into my real estate career, I decided to go back to school for something fun and easy. I already had a Bachelor of Science Degree in Computer Science, and I didn't want to take on anything even slightly as challenging, so I opted for a Bachelor of Fine Art in Photography. Photography just seemed like it would be the most fun and easy thing to study.
On January of 2011, I started school at Brooks Institute of Photography in beautiful Santa Barbara, California and my first photography course would prove to be a lot more challenging than what I had bargained for. However, something interesting was occurring within me. During those very early days of my photography studies, I began to reconnect with many of my childhood memories. As I reflected and pondered on memories of the past, I came to the realization that the picture form was really my true passion.
For as long as I can remember, I have always loved art, especially in picture form. I was the student that all the other student came to for help in art classes in elementary school and high school. Outside of school, you could catch me drawing something or coloring something. When it was time for family portraits, my mother would always give the camera to me, as she would tell everyone that I took beautiful pictures. I never dreamed that I would become a professional photographer.
Today, when people ask me how long I have been creating images, I respond over five years, but the truth is, I have been creating images all my life. The difference is that I now do it for a living… My life is filled with moments of frames, and I am in a permanent state of composing and analyzing frames each day.
In reality, photography is my life, and my life is photography. I wouldn't have it any other way!
Please tell us about your art.
I create visual representations of the important moments of a couple's celebration of love and commitment to each other and their families and friends who are celebrating with them. To accomplish this, I take the time to get to know the couple I am working with and to understand their visions and desires. Seeing the couple's vision allows me to visualize the images and how I would create them. For example, if a couple tells me that they will be arriving at a fancy venue in an antique Rolls Royce – then I immediately start to visualize what kind of photos I would like to create. What will the color pallet be? Will, there be any obstruction and can it be moved or avoided? Camera settings, lens choice, composition, and lighting are just a few of the things that are considered long before the shutter is clicked.
This sort of mental preparation helps me see the possibilities and allows me to create images that couples will cherish for a lifetime. Often times when I am in the creative moment, I will get a visual inspiration, and if the timing and all the other elements are aligned, I will execute a plan to create what I see in my head. The reality is that these spur of the moment images are usually the ones I like the most.
When I create an image, I am hoping that the couple will love and cherished that image forever. Most importantly, I am hoping that my images will become a historical representation of today's life in Miami for many generations to come.
Given everything that is going on in the world today, do you think the role of artists has changed? How do local, national or international events and issues affect your art?
Given everything that is going on in the world today, I don't think that the role of an artist has changed. Some artists are still interpreting the world as they see it through a variety of mediums, while others are still creating images that challenge our political, economic and social norms. Furthermore, there are artists who document everyday life from every corner of the world. What I think has changed is the projected visibility of each artists' work. Due to the introduction of the internet, more artists are able to have their work seen by people from all over the world.
In essence, artists now have a global reach. However, I do think that with this openness of the marketplace internationally, nationally or even locally, artists, in general, may be seeing a saturation of their art. For instance, over the years the photography industry has become tremendously saturated. This is partly due to the internet but more so due to the access to affordable consumer cameras and cameras on smartphones. As a result of such an evolution, our society has become inundated with images. Amateur photographers undercut professional photographers by selling their work below market value, making it impossible for some photographers to make a living wage solely from their craft.
In summary, the role of an artist hasn't changed; however, the way art is created and delivered has changed tremendously and is continuing to change. The artists of today must constantly push the boundaries and be vigilant in creating a buzz around their work.
How or where can people see your work? How can people support your work?
I have done an exhibition when I was in school; however, I have no plans to do one any time soon. My focus is on creating images and mastering my art. I look forward to doing exhibitions in the future and publishing a couple of books. For now, my website, social media, and the occasional bridal expo are the only places where my work can be seen.
Contact Info:
Image Credit:
Antonio Crutchley
Getting in touch: VoyageMIA is built on recommendations from the community; it's how we uncover hidden gems, so if you know someone who deserves recognition please let us know here.