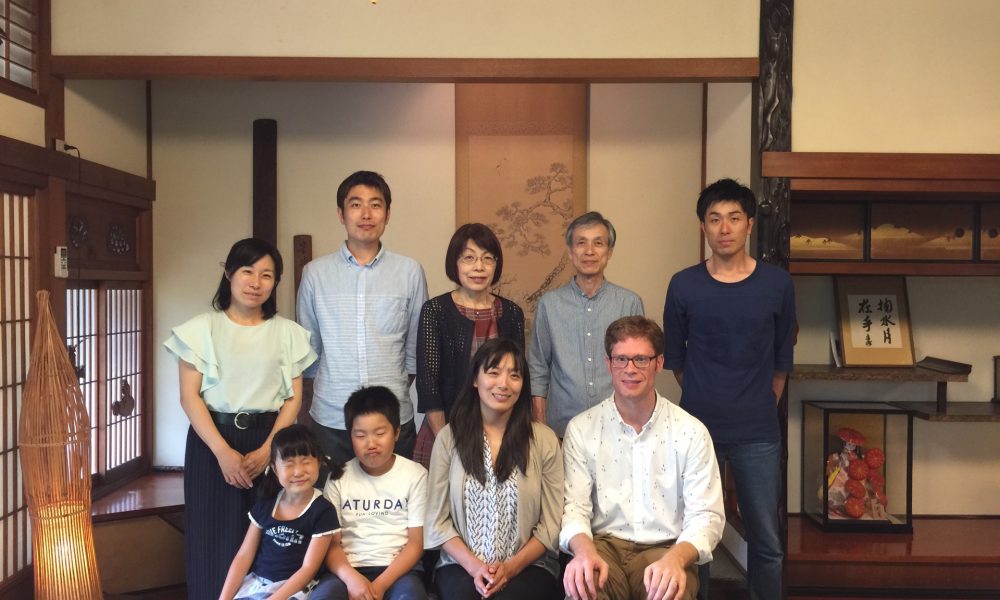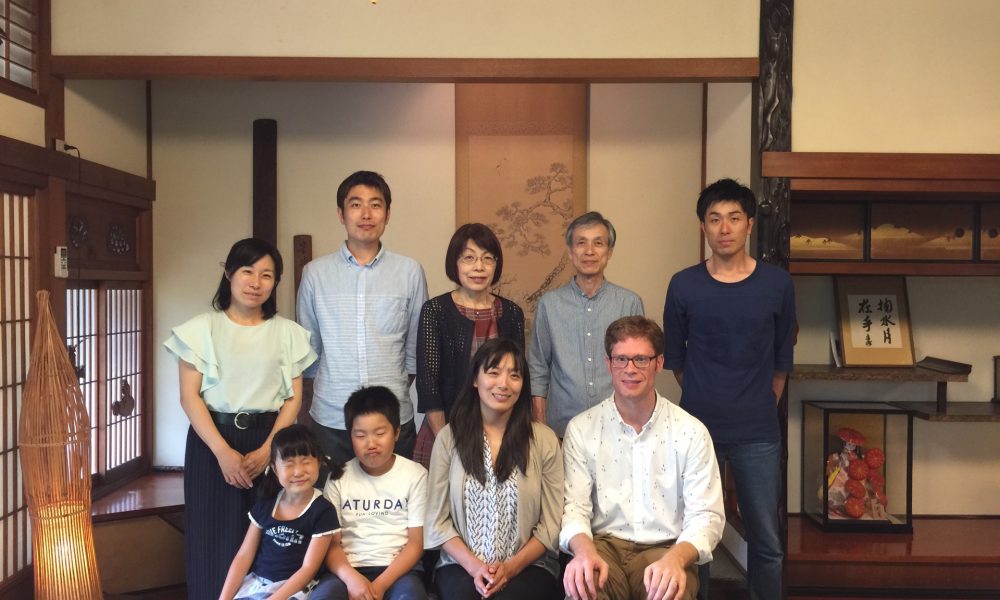 Today we'd like to introduce you to Andy Brown.
Every artist has a unique story. Can you briefly walk us through yours?
I started off in Baltimore in a family of teachers and artists. As I have moved around over the years, each new home feeds into my work. After studying painting in undergraduate school came the big Jump to living in Shanghai, China. I realized that so much of how I approached art was tied to my cultural upbringing. In some ways, I had to completely reconsider how I defined logical. Or rather, realized there is no such thing as truly objective. Though don't get me wrong. I loved many of the changes. What I define as breakfast food is far more open, and at times I miss the incredible crowds on the streets of Shanghai. Oh, and Xiao Long Bao. I am constantly craving those amazing soup dumplings. And basically any kind of bun or steamed bread. Wait, now I'm just talking about food.
Anyway, eventually, it was time to come back and return to my more traditional art education. I started grad school at LSU and adjusted, yet again, to some sweet culture shock. Being from the relative north I was now the Yankee of the community. To me, a euphemism for a different kind of foreigner than when I was in China. From the northeast to China, to Louisiana, and now South Florida, I have come to realize that my story is one of constantly being on the outside, peering curiously in. Art is a way for me to process my changing surroundings and my perceived place within it.
Teaching art at FAU for the last five years, yikes. I mean, it doesn't seem like five years. I have added yet another identity and locale. What I love about my current role is how much teaching expands my paintings and ideas. South Florida is a rich culture with people from all so many different parts of the world. In working with my students, I have that never would have occurred to me. Because of my students, I continue to question my assumptions and quite often find them in need of revision. Funny thing that in becoming a teacher, the questions have become far clearer than the answers.
Please tell us about your art.
I am a painter. Though I do work in printmaking, drawing, stained glass, and even kinetic sculptures, painting is my medium. A professor asked me many years ago when I found myself dabbling in other mediums, trying to expand the practice, is painting not good enough for you? Does it not do enough? Over time, practice and countless paintings both successful and not, my answer is a resounding YES. Painting is definitely enough. Within the simple rectangle is an endless space to explore.
My paintings represent the simultaneity of difference and convergence of my cultural background with that of my partner. Defining a cultural identity is often complex and seemingly elusive, in that it evolves, shifts and appears to lack definition. Though the language we use when discussing cultural identity often emphasizes differentiation and can sometimes get confused, the immediate elements, objects, and lived spaces from which our individuality derives are wonderfully fixed.
For me, one of the sites for this interaction is the kitchen. It is often the center of the home, the place where families interact rather than retreat to their individual rooms. In the merging of two cultures (two kitchens) that my partner and I represent, a path is found where dissimilar objects and spaces interact. In this stew of origins, we slowly uncover a shared identity.
Do you have any advice for other artists? Any lessons you wished you learned earlier?
Being an artist is both awesome and undeniably trying at times. One has to constantly search for a balance between work and paintings, which never really happens. Each day is a search for equilibrium. What I have come to realize from trial, and an overwhelming number of instances that I would categorize as error is to take the time to figure out what you define as success.
For myself, though I strive for recognition, I am equally interested in improving my abilities as a teacher. Even with that goal in mind, I still spend nearly half my time in applications and, let's say, self-promotion. So, my advice is to make a list of your goals in order of importance. Then divvy up your time accordingly. And realize that as an artist, you likely want to spend all your time in the studio, avoiding the networking and professional practices crucial to your success as an artist. This is normal. At least it is for me. And it is an internal fight that I struggle with weekly.
Another little piece of advice is to avoid overly romantic notions of the struggling artist. I don't know about you, but I am most productive when I am content. Do things that make you feel excited about the day. Watch an awful movie. Go out with friends. If you force yourself to always be in the studio, your time will likely be less productive than if you gave yourself license to get out and relax a bit.
Last parting thought. For a few years, I gave tours at Art Basel. In seeing current trends, I questioned my own creative choices. Don't do that. Be yourself. The only way for your work to develop or improve is through honest inquiry and personal growth. If you make changes to suit current tastes, they will at best do just that. Suit other people's tastes. Be aware of what's happening, but instead think about how your work fits within the current dialog.
How or where can people see your work? How can people support your work?
I am currently in the 32nd Annual Works on Paper Exhibition at McNeese State University, a show titled Memory Palace, which is a partnership between Young Space and Hastings College, and Volume 8 of the publication, Friend of the Artist. Additionally, I will have a solo exhibition this coming June at Chesapeake Gallery, Harford College in Maryland.
Contact Info:
Address: 15135 Michelangelo Blvd
Apt 205,
Delray Beach, FL 33446
Website: www.andybrownpaintings.com
Email: andrew.landscape@gmail.com
Getting in touch: VoyageMIA is built on recommendations from the community; it's how we uncover hidden gems, so if you know someone who deserves recognition please let us know here.