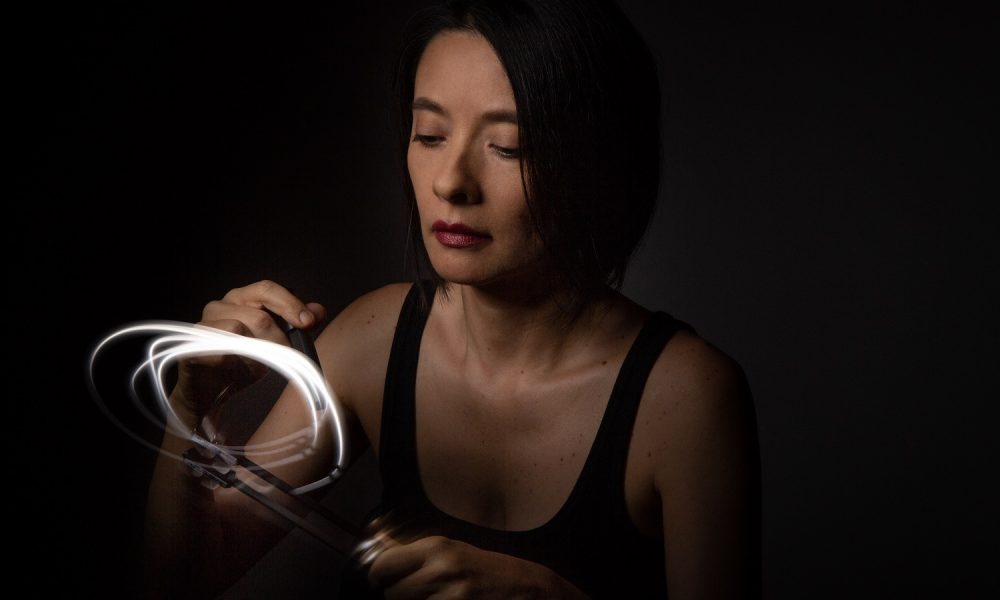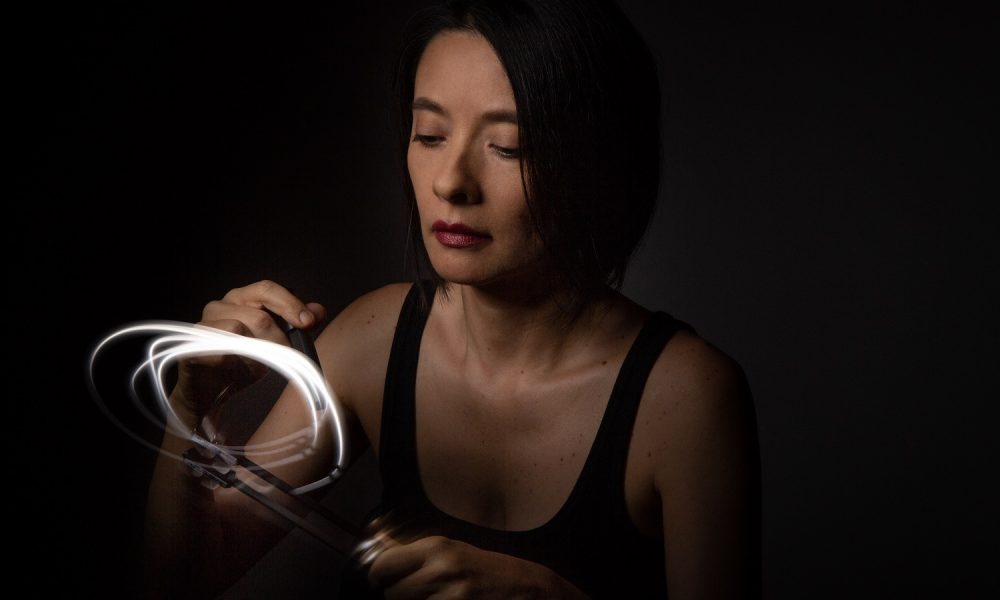 Today we'd like to introduce you to Alba Triana.
Every artist has a unique story. Can you briefly walk us through yours?
When I was little, my mom decided that I should attend an experimental school. We didn't have a schedule, and most of the classes were related to artistic expression—painting, music, poetry, corporal expression, etc. I also received strong artistic input from my family. My grandfather, on my dad's side, was one of the founders of the Symphonic Orchestra in Colombia. That's why, like everyone else in the family, I attended the conservatory from an early age. My other grandfather was a poet and cultural promoter. We were especially bonded by our artistic passion. Thus, my childhood was all about art and experimentation with a strong focus on music.
I went to college to become a professional composer, which at that time meant mostly writing for symphonic instruments. I loved it, I felt I was very good at it, but there was something related to my holistic upbringing that was missing. I did some electronic music and some collaborations but mainly continued to compose for traditional ensembles, mainly because that's what the system expected a composer to do.
Then, I had a personal event that prevented me from writing or reading. I couldn't produce work the way I understood it. So, I decided to hire an assistant to start experimenting and studying without any professional expectations. Since I believed I wasn't working, I felt a freedom that allowed me to be playful, experimental, holistic, genuine. Gradually, I felt I was recovering the "poetic state" that defined my childhood. New, deep questions started arising, which were organically answered through the process.
At some point, I realized that a new body of work had emerged. It was like a rebirth, a new beginning. My pieces had fully adopted the installation format. They were musically conceived but exceeded the musical and the audible, and my materials were not only sonic or musical but included other forms of vibration. I understood I didn't need to be restricted by culturally-set boundaries. Art wasn't just a form of expression anymore, but a powerful form of knowledge that allowed me to penetrate and to connect with the unknown.
That's the work that I've been producing for over ten years now.
Please tell us about your art.
My artistic practice is a vehicle to understand and connect with the natural world at a primordial level. It allows me to explore how nature intrinsically operates, what are its creative methods, its behaviors and properties, and to reveal its often overlooked poetic qualities.
Highly influenced by music, I engage methods that are holistic and multidimensional, to create artworks that cross the boundaries of a diverse set of fields. These are sound and light sculptures, vibrational objects, resonating spaces; pieces that express in both space and time, that are usually meant to be heard, walked through, and be seen.
Especially in the past ten years, the sonic and the visual have become fully unified in my work. In that time, I have concentrated on experimenting with properties and behaviors of different types of waves and resonating phenomena in physical bodies and acoustic spaces. Most recently, I've become interested in exploring this phenomena at a nano (fundamental particle) level.
I use vibration, especially sound and light, as main material—everything can be reduced to a vibrational state—and I extensively examine interconnectivity, a phenomenon that prevails at every single level of existence which, from my perspective, is the soul of art and music.
As in the universe, my artworks tend to be self-generating and evolving. I employ generative methods related to the universal laws of chance. Statistics and probabilities set the rules and conditions that define the different parameters in a piece. Thus, allowing for infinite amounts of outcomes that can be determined and controlled.
By promoting a meditative contemplation of existence at a primordial level, my goal is to induce a state of awe, and a feeling of communion with an integrated wholeness that is active, interconnected, and unified, provoking a profound identification with the primordial substance that animates and connects us.
Given everything that is going on in the world today, do you think the role of artists has changed? How do local, national or international events and issues affect your art?
We, artists, reflect upon reality and bring about new ways of looking at the world. We point out things that nobody else has seen before and express an expansive vision that pushes the boundaries of what we think is real or possible. This process may have different manifestations, depending on the context, what one is interested in, and what one feels one's contribution to the world could be.
I believe that for the most part, our society is operating in a disconnected fashion. This results from dominative, individual, and segmented ways of understanding reality. What makes us part of a larger structure is often overlooked. Thus, many of the strategies we implement to navigate life may be superficial, and the solutions we find to our problems may be palliative, not providing sustainable change or wellbeing.
I feel my role as an artist in today's world is to unveil a deeper relationship with the world. I am interested in proposing a holistic approach to reality, that can take us beyond the "utilitarian," making us aware that we are part of an integrated whole.
How or where can people see your work? How can people support your work?
I am currently preparing some upcoming shows. The first one being the Residents' Exhibition at Oolite Arts, previously ArtCenter/South Florida, in Miami Beach. It opens on April 24th. That same day they will host their Open Studios, which happen every two months. People are very welcome to visit my studio, 204A.
From May 16th to June 16th, my work will be part of a group show called "Primitivo," at Galería Casa Hoffmann in Bogota. It deals with the contradictions in a technologically advanced society and its apparent primitive behavior.
In September, artist Yucef Merhi and I will have a duo show at the CCE/Centro Cultural Español in Miami. Also, in the second semester, I am invited to do a series of interventions at Flora Ars+Natura, a quite interesting art space run by Colombian curator José Roca in Bogota.
People can support my work by attending my events, sharing information about my pieces, or by acquiring them. Anyone who wants to see my work or just say hi can visit my studio at Oolite Arts, where I am an artist in residence. They can also find out more about me, my work, and the events at www.albatriana.com and on social media.
Contact Info:
Website: www.albatriana.com
Email: info@albatriana.com
Instagram: @albatrianastudio
Facebook: Alba Fernanda Triana
Image Credit:
Alba Triana's portrait
by Andrés Henao
Music on a string and two resonators, 2018
by Anastasia Samoylova
Microcosmos, 2016
by José Hernández
Poliphotony, 2016
by Ernesto Monsalve
Music on a bound string No. 2, reflecting light, 2015 (detail)
by Ernesto Monsalve
Music on a bound string No. 2, reflecting light, 2015
by Silvia Ríos
Sound Score, 2009
by Oscar Monsalve
Electronic Gamelan, 2008
by Oscar Monsalve
Getting in touch: VoyageMIA is built on recommendations from the community; it's how we uncover hidden gems, so if you know someone who deserves recognition please let us know here.