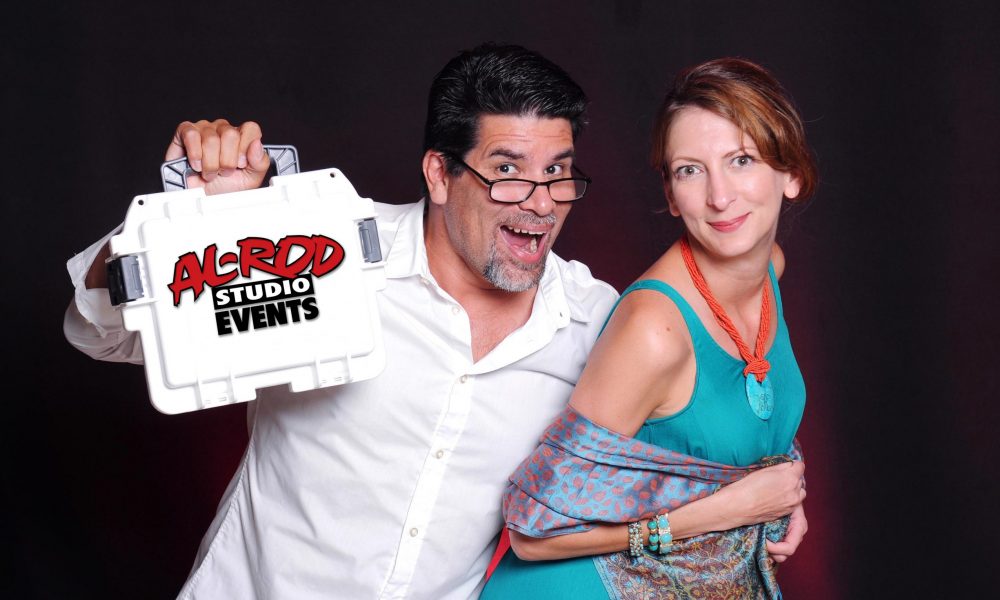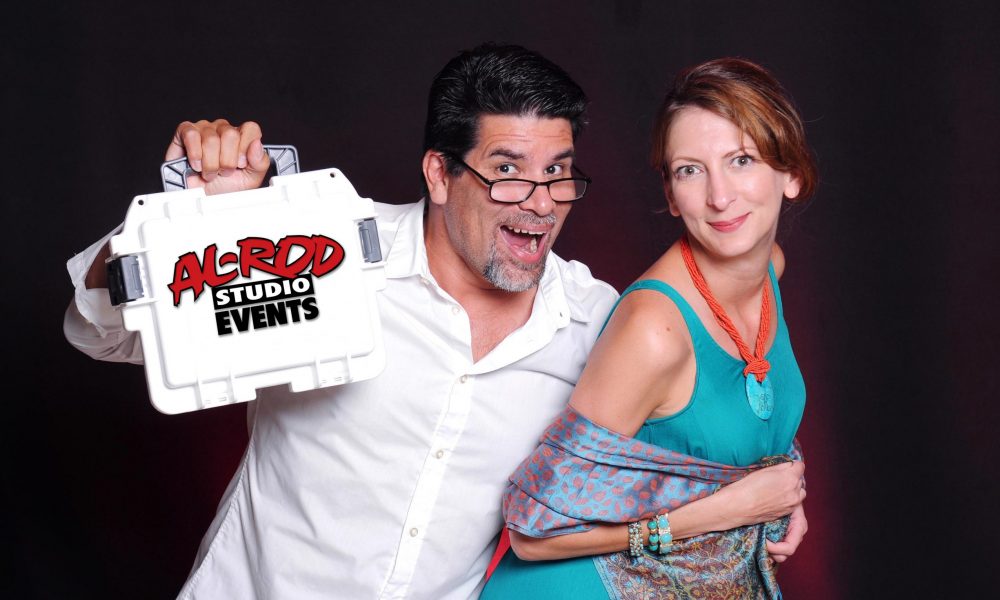 Today we'd like to introduce you to Al Rodriguez.
So, before we jump into specific questions about the business, why don't you give us some details about you and your story.
I grew up in Miami and graduated from Southwest Miami High in 1984, where the school newspaper and yearbook was filled with my drawings. Moved to Tampa where I attended Tampa Technical Institute for Commercial Art and worked drawing caricatures at Busch Gardens. Thought what a cool way to work my way through art school, never thinking it would be something I'd do the rest of my life.
By graduation two years later, I'd left Busch Gardens, realizing I could get hired to draw caricatures at parties and events. This paid way better, but the work was sporadic. Guess I still needed to get a job.
I immediately started freelancing with a marketing agency that only hired graphic designers as independent contractors. The "working with" as opposed to "working for" someone dynamic rather agreed with me. As I was already working this way drawing caricatures at parties, it wasn't much of an adjustment. I just needed to make ends meet with some side jobs like working graveyard shift at a 24-hour health club and valet parking.
After a couple of years, I needed a change of scenery and found myself out in Texas, in the middle of Dallas and Ft. Worth. I got a job drawing caricatures at Six Flags Over Texas, but really wanted to start working caricatures gigs like I was doing back in Tampa. This led me to Buddy Rose, whom a few years later would go on to create the National Caricaturist Network (NCN), which would eventually become the International Society of Caricature Artists (ISCA). But back then, Buddy was specifically known for booking caricaturists for events around Dallas/Ft. Worth. I was getting more gigs than ever now, a good chunk of them being company picnics and corporate events at nearby ranches, but it was still a bit inconsistent and I felt I needed to go back to what I went to school for, graphic design.
By 1990 the whole commercial art trade had changed. The new catch phrase was Desktop Publishing. I had to familiarize myself with the new technology and apply what I had learned at Tampa Tech. I bought my first Mac, a Macintosh Classic, with a 9", B&W monitor, 40 MG of RAM and a 40 MG hard drive armed with a pirated copy of PageMaker. Around this time, Buddy Rose was launching the NCN and needed a newsletter. I offered to layout the NCN's first newsletter so I'd have a real project to create using my newfound technology.
By the mid-90s, I'd built up a steady business for myself, working from home knocking out ads, brochures and such for local agencies and businesses while also providing some illustration work with my growing proficiency with Adobe Photoshop and Illustrator. Meanwhile I was still taking on a fair amount of caricature gigs.
Miami was calling me back though, and I returned Christmas of 1996. Spent a good chunk of my first year back working as a temp graphic designer for Aquent as I was incorporating Al-Rod Studio, Inc and planting my seeds.
By 2000 I was working in my 450 sq. ft. studio apartment in South Beach and things were pretty good. The move back to Miami was a positive one. It was feeling like I'd never left. I was probably the first caricaturist in Miami to have a website. My business grew quickly. This had much to do with the caricaturists that were already here in South Florida. A great, generally older bunch of artists that worked well together. There wasn't the competition and issues of loyalty I'd experienced in Texas. They actually encouraged me to market myself and build my own clientele. We all worked together and help each other out. Now as many of those artists have passed on, I've tried to stay true to their ideals as younger artists have followed.
Over time, I was gravitating more towards the caricature gigs as more event and party planners were calling on me to provide my services as well as additional artists for their events. I was becoming Buddy Rose, "Booker of Caricaturists." Dealing with emails, calls, contracts, confirmations and insurance was taking up more of my time. Still doing some illustration and graphic design work, I was becoming pickier about which studio projects I accepted. Time management was getting tougher. I needed help.
In 2006, an aspiring young Argentinian artist living in Miami, Marina found me on the Internet and wanted to pick my brain. My website gave her the impression I ran a good size artist studio with a few employees, so she was a bit disappointed to see Al-Rod Studio was nothing more than a guy working out of his studio apartment. No matter my murphy bed was closed up to help keep an appearance of professionalism during office hours. Marina would end up working with me for the next 10 years as my assistant helping with projects and booking caricature gigs while she also pursued her own artistic endeavors.
Just after Hurricane Wilma I'd gotten hired to draw caricatures for a customer appreciation event at Movado in Aventura Mall where I met my future wife, Elizabeth who was working there at the time. Three years later, we married in Vegas at the Graceland Wedding Chapel with a pretty good Elvis impersonator. A year later, David Bromsted's HDTV show, Color Splash Miami would come in and remodel our living and dining room, Lincoln Road being used as inspiration for the design since Elizabeth and I spent our first and many dates there.
By this point, there had been a couple of caricaturists out there doing Digital Caricatures at events for a while now. This is where the artist draws caricatures on a pressure sensitive drawing tablet attached to a laptop. The laptop display gets mirrored onto a larger TV display, adding to the entertainment value at an event. When done, the artist prints the drawing out. I actually did a couple of events this way, and found the disconnection between the tablet and what I was seeing on the monitor to be too much. I hated my caricatures and felt the need to apologize after each drawing.
By 2009 the technology was getting much better. There were now monitors that allowed you to draw on them with pressure sensitivity, some of them tablets portable enough to take to events. It still took some getting used to, but my digital drawings were so much better now, and coloring on the spot at an event was by far, cleaner and quicker.
Just a hand full of artists had adopted this technology around the country for events, and they were having some success with it. Despite us being in the midst of the Great Recession now, my thinking was, I couldn't afford NOT to go digital. As soon as I started offering Digital Caricatures for events in Miami and South Florida, I immediately needed additional caricaturists doing digital as well and in time, finally got a few of them onboard.
Digital Caricatures wasn't the easiest thing to market in the beginning. Most people hadn't seen or heard of it. So most weren't necessarily looking for it. Many had to be explained as to what it was, how it worked, the benefits and added entertainment value. Bar Mitzvahs took to it the quickest at first. They're always looking for something new. Ultimately, when people saw Digital Caricatures in action, they were always wowed by it.
Within a few years, enough people were starting to see it around. Digital Caricatures had become especially popular with trade shows where it's an ideal marketing tool, helping stop and pull more attendees into an expo booth. Attendees leave the booth with a cool branded printed caricature, which they'll share with other attendees, driving more traffic back to their booth. And since Digital Caricatures create a digital copy that most people want, attendees are more willing to give up contact info to acquire that copy.
To tap more into this trade show market, I felt I needed to rebrand myself. My old Al-Rod Studio website was looking old, tired and cluttered. I was also seeing the potential trade show market not just being about my booking myself, but booking the growing number of digital caricaturists across the country. That's when I launched DigitalCaricatureArtists.com. This site concentrated more on what Digital Caricatures can do for a trade show booth, and less about myself, or any specific artist. I figured that companies interested in my services were more concerned with their expo booth traffic and lead generation than some artist's resume. Showing companies that we understood their needs and were there to help them reach their goals paid off. Bookings Digital Caricaturists for trade shows nationwide has since become our single largest source of income.
In 2015, my wife, Elizabeth, desiring a major change in her career and to share in my unpredictable, unstructured lifestyle, decided to quit her job and help turn Al-Rod Studio into Al-Rod Studio Events.
Elizabeth's incredible work ethic, organizational skills, ability to learn quickly, along with her professional and personable style made her a natural. In a few months, she expanded our services and launched our new website, AlrodStudioEvents.com. Along with caricature artists, we'd now offered photo booths, glitter tattoos, tarot card, palm and lip print readings as well as aura imaging. These were just the things that Elizabeth learned and was doing herself. She also connected with many of performers I'd already worked events and had relations with from over the years to partner with them so we could offer their services as well, including magicians, face painters, clowns, balloon artists, henna tattoo artists, stilt walker and jugglers just to name a few.
Elizabeth even took on the daunting task of updated my cumbersome and antiquated computer system for keeping track of bookings, contracts, artists and payments. She totally immersed herself to learn the online booking and event tracking system, Tave.com, allowing us to be far more efficient as we take on an expanding array of events and performers. On top of that, she's tackling our marketing as well.
The transition wasn't without some pitfalls. All of a sudden working with one's spouse does take adjustment. I was use to making executive decisions whenever I wanted in concern with my business. Now I had to learn how to include my wife in some of the decision-making, and be more mindful of her feelings and opinions.
Marina had been a great help to me, but she was ready to pursue her own artistic endeavors full-time now, leaving Elizabeth to fill that huge void as well. Luckily, that was made easier with Tave.
The photo booths we invested in came at too high of a price for the South Florida market. Everyone and their brother here offer photo booths to rent. We had to discount too heavily to compete, no matter if we offered a superior product with extra services like the custom templates. We eventually sold them off.
In the end, having Elizabeth join, partnering and helping with the business has been extremely positive, exciting and bonding for both of us. We've learned so much more about ourselves and the other as we look towards the future together.
So, as you know, we're impressed with Al-Rod Studio Events – tell our readers more, for example what you're most proud of as a company and what sets you apart from others.
We specialize in the booking of caricature artists for parties, events and trade shows. We do Traditional Caricatures drawn on paper, as well as Digital Caricatures where the drawings are done electronically on a tablet. Through our other website, DigitalCaricatureArtists.com we book Digital Caricaturists nationwide and abroad.
We also book other types of event entertainment, including Tarot Card, Palm and Lip Print readers, Stilt Walkers & Jugglers, Magicians, Face Painters, Henna Tattoos, DJs, Circus Performers, or just about anything you can think of.
So, what's next? Any big plans?
We're actually in the process of downsizing and moving into a 38 foot Class A motorhome. Miami and South Florida will still be our home base as we plan to continue growing our business and booking events here. But since a lot of our business comes from out of state trade shows and corporate events, we thought we'd take advantage and see what we can of the rest of this beautiful country along the way.
Contact Info:
Getting in touch: VoyageMIA is built on recommendations from the community; it's how we uncover hidden gems, so if you know someone who deserves recognition please let us know here.