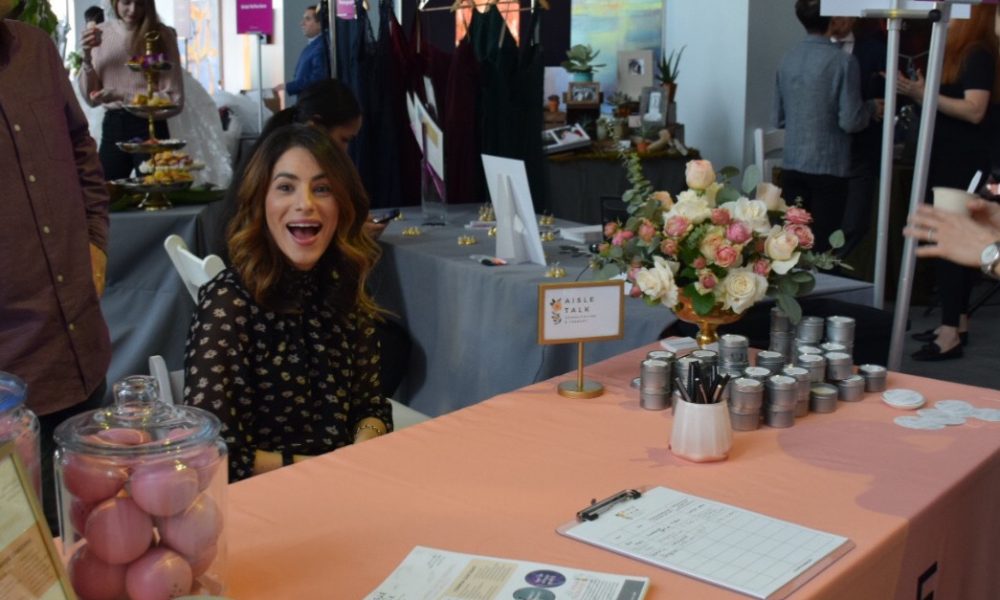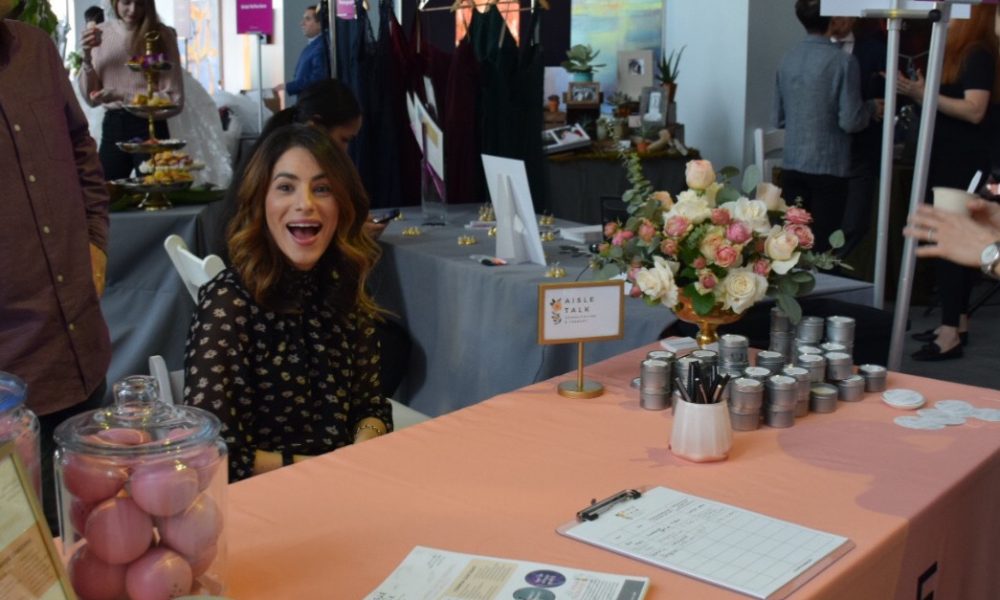 Today we'd like to introduce you to Landis Bejar.
Landis, can you briefly walk us through your story – how you started and how you got to where you are today.
I am a Licensed Mental Health Counselor and founder of AisleTalk, a boutique therapy practice specializing in helping brides coping with the stresses of planning a wedding. I have been in business since 2017 and my mission is to offer support to brides stay joyful, excited, and stress-free during this potentially stressful time.
The idea was born a year after my own Miami wedding. I found myself back in a bridal dress salon, now shopping for my sister-in-law with her and my mother-in-law. My SIL came out in one dress option that my MIL was less than a fan of. When my SIL broke down in tears, my MIL was so confused as to why she was so upset. As a family therapist, it's nearly impossible for me to hold back from jumping in when I see a parent and child having difficulty communicating. So without pause, I did just that and helped the two come to a mutual understanding of why the comment was made, what the intention behind it was, and why it may have been interpreted more harshly than intended.
Once tears had dried and humor was invited back into the conversation, MIL said to me, "you should be a bridal therapist or something!"
It was like lightning striking: at that moment, all my own wedding stress came back to me. And then all the conversations I had in the past with my friends and family about their experiences with wedding stress – the bridesmaid drama, the budget constraints, the diet worries, the cold feet, the in-law struggles – and I realized, when planning a wedding nearly everyone has SOMETHING that will make them lose sleep, seek comfort food, or snap at their partner, so why isn't there anyone around to help with it?!
Since that moment I really could not shake the idea that this business idea needed to become a reality. I began to meet with colleagues of mine in the psychology world, wedding industry vendors, and former and current bride friends and family to see if others thought there was a need for this service as well. The response was overwhelmingly positive and I began to develop the idea further, offering coaching and light "vent sessions" to people around me who were going through the stress. I sent out questionnaires and surveys about wedding stress. My first big milestone was registering as a vendor for New York Magazine's Annual Weddings Event here in New York City. That helped me reach clients outside of my immediate network and further affirmed that the service was very much in need.
Has it been a smooth road?
Being an entrepreneur is never a smooth road! I feel like I'm ALWAYS knee-deep in the obstacles of building my business, even now that it's up and off the ground.
I have personally struggled with the many challenges of being the founder of a startup company. For me this comes up financially and emotionally: Where should I invest money and where should I hold back? Who should I look for to for guidance for this very nuanced and niche idea? When to listen to others' advice, and when should I simply have faith in my own instincts as the heart behind the idea?
There's also the very emotional connection to this business that I have never experienced while working for someone else. When you're a founder, every triumph and every setback feels deeply personal… It's very hard to separate yourself from work, because it is your idea and your "baby."
Having said that also means that when you are successful, it's SO REWARDING! There's nothing like welcoming a client to AisleTalk and watching them blossom when they get the help that they need… and knowing that they wouldn't have gotten that support if I hadn't started this company, if I hadn't pressed on after each setback. It's an amazing journey and one that I am grateful to be on.
Specific to my company, one struggle I've faced when sharing the practice with people is the discrepancy between stress and getting help for stress. What I mean by that is that even though every other article in bridal magazines and blogs is about wedding planning stress, when I open the conversation about how supporting stressed brides through therapy, I find that I am often confronted by stigma that surrounds all therapy and mental health. Though everyone agrees that wedding planning can be stressful, there are still critics who can be judgmental of help-seeking which can affect people's willingness to seek any emotional support, including from AisleTalk.
It's because of this specific challenge that one of the things I am most proud of is our larger efforts toward reducing stigma of help-seeking and offering a vehicle to normalize mental and emotional wellness during wedding planning and beyond.
We'd love to hear more about your business.
At AisleTalk we provide counseling and coaching to people (individual, couples, and families) who are strained by the unique stressors that arise when planning a wedding. We are proud of our mission to help brides to stay joyful and excited throughout the process and we work hard to remove the stigma and barriers around seeking support for dealing with wedding stress.
I am Landis, the founder of the company and lead therapist. I offer remote services and in-person therapy in New York City. Some of the more common issues I focus on include:
Handling the stresses of wedding finances and budgeting.
Family stress including balancing conflicting family expectations and opinions, introducing two sets of families and friends, and crossing or blending of cultures and religions.
Feeling overwhelmed by managing time and competing responsibilities and handling decision-making difficulty.
The emergence or re-emergence of anxiety or depressed mood, coping with body image concerns or low self-esteem.
The inevitable relationship/partner stress, often through premarital counseling.
What sets me apart from other therapists is my specialized focus on brides and wedding stress. I know exactly how the stressors of wedding planning are able to pop up and cause immediate and overwhelming stress. This allows me to provide short-term, hyper-focused support that isn't focused on what's "wrong with the bride" but rather on how to navigate the stress without losing the joy and excitement you started out with!
The role I play on a bride's wedding planning team is that I am there ONLY to alleviate the stress of wedding planning. I'm trained to hear, understand, empathize, and help resolve ongoing issues. I provide a safe space to vent on a regular basis to minimize stress throughout the process and ultimately create a mentally and emotionally balanced, peaceful wedding day. This isn't the one-size-fits-all approach to wedding stress that you might find in an article or blog post; it's individualized problem-solving and support for your own unique and changing experience.
Is our city a good place to do what you do?
From my experience, any major city with a booming wedding industry (like Miami, where I had my own wedding!) is a great place to have a business focused on alleviating the inevitable stress that comes with planning a wedding. I know from experience that providing this support is a great way to both make a difference and have a successful private practice. AisleTalk services inevitably support the entire wedding planning team, which is why I partner with local wedding planners and other wedding professionals (photographers, bridal salons, caterers, etc.) to ensure that they know where to refer brides they meet who are feeling overwhelmed. When brides get the support they need, the entire planning process runs smoother.
Contact Info:

Top photo Image Credit:
Picture-Minded Photography
Getting in touch: VoyageMIA is built on recommendations from the community; it's how we uncover hidden gems, so if you know someone who deserves recognition please let us know here.