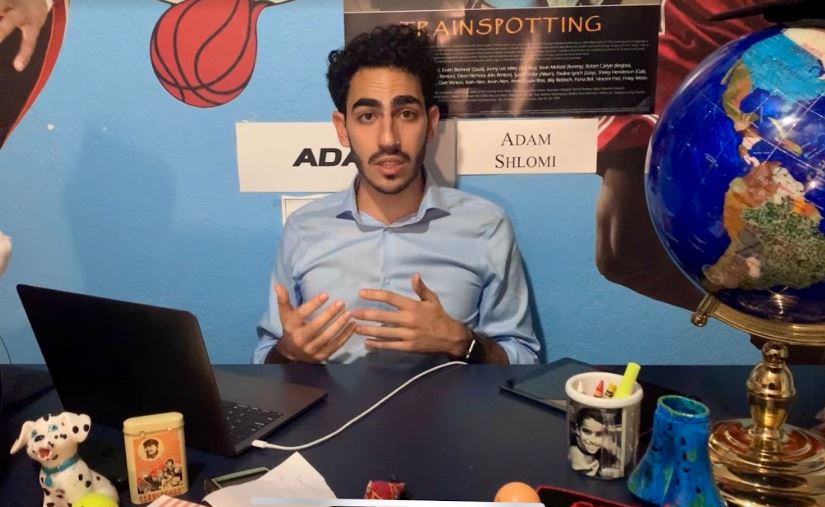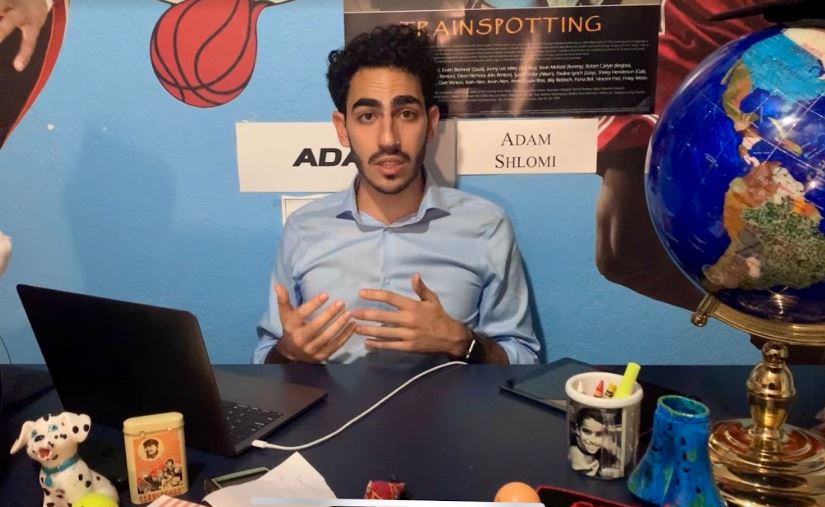 Today we'd like to introduce you to Adam Shlomi.
Adam, can you briefly walk us through your story – how you started and how you got to where you are today.
Hey everyone! My name is Adam Shlomi and I'm a current senior at Georgetown University and the founder of SoFlo SAT Tutoring. At Georgetown, I study international politics and business, which funnels most students into jobs doing consulting or finance for big firms like J.P. Morgan and Deloitte. For a while, that sounded appealing to me. A lot of my close friends were pursuing similar careers, and a job like that would provide security in a way that most entry-level post-grad jobs couldn't. But it also meant conformity in a way that was hard for me to accept. After taking a class on entrepreneurship during my sophomore year, I had finally found something that really clicked for me. This was something you could pour your full heart into, an endless project with limitless possibilities. It sparked my creative, innovative side in a way that nothing else had.
But before I could dive in and start my own business, I had to come up with an idea. Tutoring first came to mind because I had spent significant time working for other tutoring companies and cutting my teeth/learning how the industry works during my teen years. I first started tutoring when I was 15 for College Experts, a local test prep center in Davie, Florida. My first student was three years older than me, and I spent our first session teaching him how to use his calculator rather than trying to explain any complicated formulas. Being a student myself, I was able to bring a student's perspective to tutoring. This would end up becoming a big strength down the line when coming up with a business model for SoFlo, but I'll get into that later. I kept working for College Experts until my senior year of high school when I began tutoring on my own and finding clients on Craigslist.
As a freshman at Georgetown, I started tutoring for CollegeVine, one of the leaders in the online tutoring sphere. At CollegeVine, I learned methods and strategies for effective online tutoring. Maybe more valuable were the lessons I learned about what doesn't work with online tutoring. After a year, I left CollegeVine and continued tutoring on my own for a few family friends, but mainly focused on keeping my grades up and enjoying college.
Then, my junior year of college, I suffered a horrible ankle injury while camping with friends in West Virginia and was forced to return to South Florida for surgery because of my health insurance policy. I was unable to put any pressure on my leg and my future was in doubt as doctors suggested I might never walk again. I had to do some soul-searching and committed myself to a positive mindset and working every day to improve my physical health.
I am the kind of person who just can't sit still. I always need to be working on a project, and I didn't realize this at the time, but this injury would be my big entrepreneurial break. Without classes, I used the extra time I was afforded to begin taking SAT tutoring seriously. I built a website, established a legal company, and marketed the business to friends & family. Thus, SoFlo SAT Tutoring was born.
But SoFlo was still a part-time operation. During the day, I still worked as a data analyst intern for a local bank, helping them automate credit models. Eventually, my ankle began to heal and daily physical therapy became a necessity. The comfortable bank job wasn't able to fit into my recovery schedule and I was forced to quit and focus my attention on the prospect of walking again. I am a firm believer that things happen for a reason, however, and shortly after leaving the bank, word of my SAT tutoring began to spread. Students raved to their friends and parents wrote shining reviews. I hired and trained tutors to handle the influx of new students, and once I started bringing other employees on board, I realized I had started a real company.
We're always bombarded by how great it is to pursue your passion, etc – but we've spoken with enough people to know that it's not always easy. Overall, would you say things have been easy for you?
The ankle injury was the most obvious setback in my personal journey, even though retroactively, it was a blessing in disguise for giving free time necessary to pursue my passions and get SoFlo off the ground. But growing SoFlo as a business was not an easy journey by any means. When you first start a business, nobody really takes you seriously. You have to convince your relatives, friends, and peers that you're really serious about it. Most of them will remain skeptical until you've really done something and have something to show for it. You're also a one-man-band. I was simultaneously doing accounting work, creating content, building the website, and marketing it to anyone who would listen. I was also the only tutor for the first month. It was exhausting, and for periods during that month, it felt like it was growing at a crawl, and sometimes not even growing at all.
Once I was able to hire other tutors and we had our first round of successful customers, everything kind of grew exponentially at that point by word of mouth and positive reviews. I was able to outsource key tasks of the business that I originally handled to people who were better suited for them than I was. Someone specialized in accounting handled our accounting software. We had writers who could create our content and people with marketing expertise could help me advertise the brand online. It was beautiful to watch something that was weeks ago just a nascent idea gets brought to life by a group of talented people who were motivated and excited about it just like I was. No longer was I just an ambitious, injured 20-year-old shouting from my parent's house about a big idea I had. I was now the owner of a real business that made a real impact in the lives of high school students trying to improve their chances to get into their dream colleges.
So let's switch gears a bit and go into the Soflo SAT Tutoring story. Tell us more about the business.
SoFlo started off as an in-person SAT tutoring company in South Florida, a less competitive local market before we transitioned to online SAT Prep. We now serve high school students all over the country (and last week we signed up a student from Malaysia!) and provide them with personalized test prep for the ACT and the SAT. The SoFlo Method focuses on assessing each students' strengths and weaknesses with a free diagnostic test and then tailoring our tutoring and their coursework to those needs.
As far as finding our niche in the large market of online tutoring, SoFlo is the best bang for your buck online SAT tutoring course available. After ten tutoring sessions, our students improve their SAT scores by an average of 110 points. At a rate of $60/hr, the service we provide and the results our students see come at a more affordable rate than in-person group classes or peer tutoring services.
We also have found that one of our biggest competitive advantages comes from the tutors we employ, who are relatively young compared to other tutoring services. Most of our excellent tutors are either current undergraduates or grad school students from top schools like the University of Pennsylvania, Georgetown, and Johns Hopkins. We've found that this age group is particularly suitable for tutoring high-schoolers because they have recent familiarity with the SAT/ACT and are better able to empathize and connect with 16 and 17-year-old. The bond between the tutor and student is one of the most crucial factors in unlocking the full potential in each tutoring session and our tutors are exceptional at creating and maintaining this bond.
Since SoFlo started operations, the one element we are most proud of is the SoFlo scholarship, which 15% of our students are enrolled in. The scholarship provides need-based financial aid to students from lower-income families. We understand the systemic injustices that limit accessibility to quality education and we want to use SoFlo's platform and resources to uplift underserved communities. Our goal is to expand the scholarship to provide free tutoring to 120 students by the end of 2020.
What's your favorite memory from childhood?
I was a very energetic kid and my parents were always looking for creative ways to channel that energy and let me run around and get it all out. In kindergarten, I was also fascinated with rockets, space travel, and anything relating to NASA. So for my fifth birthday party, my parents bought ten packs of stomp rockets –the little foam rockets that you could launch by jumping on an inflatable foot pedal– and invited my full kindergarten class of around 24 kids to go up to the local park by my house. We treated it like an official NASA launch site and me and all of my friends took turns jumping on the launchers and shooting the rockets into the sky over the grassy area where I would throw baseballs with my dad. Thinking of all of the kids, many whom I still know very well, just jumping around in glee watching the foam rockets fly around makes me smile. When we inevitably tired out from the stomp rockets, we all ate cake. Just a very pure memory that holds special significance for me.
Contact Info:
Email: adam@soflotutors.com
Suggest a story: VoyageMIA is built on recommendations from the community; it's how we uncover hidden gems, so if you or someone you know deserves recognition please let us know here.