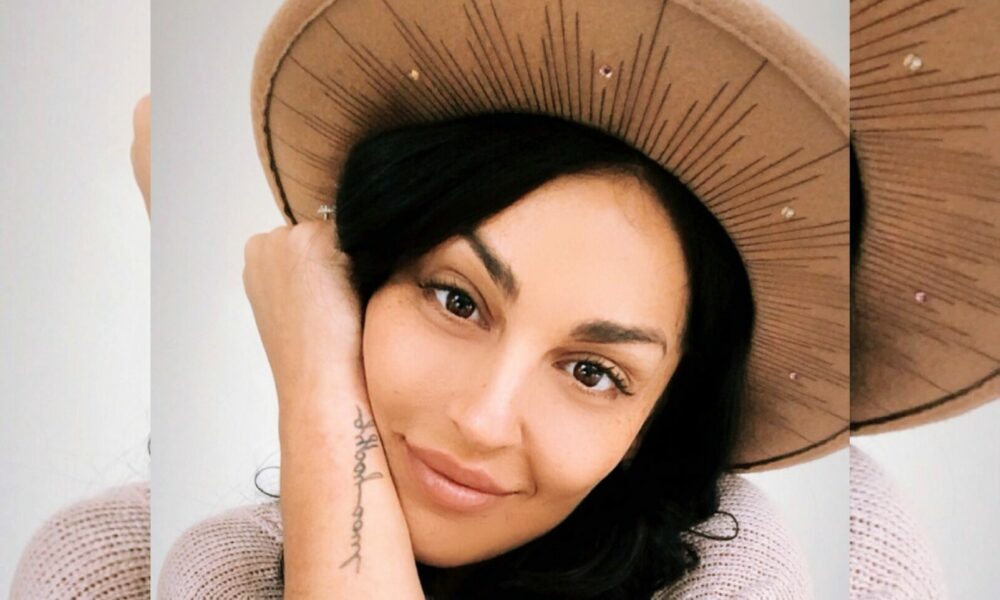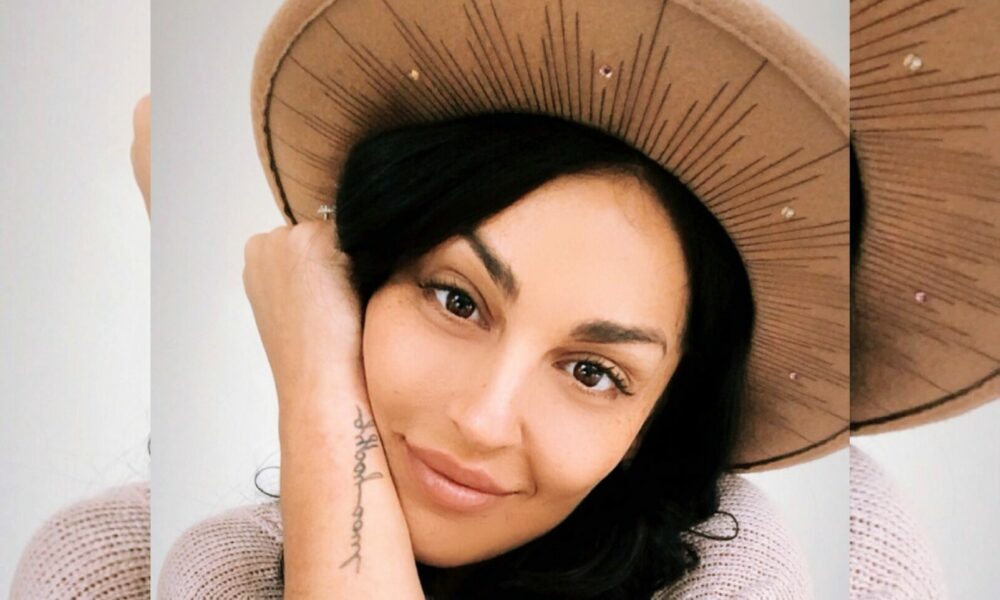 Today we'd like to introduce you to Tatiana Blades.
Hi Tatiana, so excited to have you with us today. What can you tell us about your story?
My story just like anyone else's bops and weaves. My interest and love for music and dance were with me even in the earliest years that I can remember back to. I fell in love with the magic of performance, art, and make-believe. I entered dance class around the age of 4-6 years old.
You could find me prancing around and performing at recitals. When I was 8 years old, I asked for a piano (keyboard) – for Xmas, I got my wish (i still have it with me to this day). In 7th grade, I entered magnet music schools and began learning about the history of music and new instruments like the violin and voice lessons. My pull towards music felt natural – like gravity or magnets drawing energy as they near one another.
After my teen years, the high school introduced me to a new form of dance (less traditional and more Miami Heat style) so I auditioned and joined our dance drill team. Competitions, practices, and dance camp established the early work ethic I adopted from the consistent exposure to always bring my best self to any experience, interaction and performance.
After high school, the music projects I was being approached for were quite specific with not a lot of creative wiggle room for me to be myself or identify my own style. At that point, I decided to seek another career that would not require a sacrifice of authenticity. 18 years old and full of ambition, I discovered local Miami performance agencies and began working with them.
I fell in love with this new and exciting and informal way of performing and quickly became a lead dancer. I stayed in this course for about 6-7 years, dabbling in music projects that called my attention or I had time for. The clock struck midnight and there I found myself in 2012, opening a company after the housing recession of 2008 which left all of our worlds in a financial spin and entertainers hurting the most.
My takeaway was that corporate life (as appealing as it may appear) did not offer the security and content that most people seek, that if I was going to spend myself working that I might as well do it building something real and original. AURA became my figurative child, today she's (the company) 10 years old and thriving. It's an accomplishment that I'm quite proud of.
The ability to do what I love on a daily basis and share my passion and promote local talent. The success of the company in 2018 allotted me time to spend spare time (not a thing I had a lot of previously) on things I love – like music.
I began attending music gatherings with local musicians. At the insistence of one of my best friends, I met with a local guitarist at a downtown coffee shop to shoot the shit and jam out. Little did I know, that meeting would turn into weekly jam get-togethers that would attract the band's principal drummer, Joe. We would meet together every weekend and jam for the love of music.
I began going LIVE on IG which resulted in a venue reaching out to hire us for a night. We didn't have a name or any inclination to start a band but here we were receiving a booking. We put our heads together for a quick 5 minutes and landed on "The Collektives". Why that name, we figured, we were a collective group of musicians that found each other and would alternate and incorporate other musicians.
The Collectives were already taken so we replaced the second C with a K and the rest is history. Today, I find myself feeling a little silly and sentimental as I recall and type out my story about the band and me. I hope it's a worthy read of your time and attention.
Would you say it's been a smooth road, and if not what are some of the biggest challenges you've faced along the way?
Life is never a smooth road. It's messy, bumpy, winding, treacherous and at times (although rare) can be smooth sailing. While I appreciate and adore the stillness that calm can bring, I must admit that I grew the most in moments of discomfort, disagreement, and uncertainty.
We don't grow from comfort zones. I def wouldn't recommend it as a stress reliever but I can attest, at least for my own part, that it's the tough struggles that established my character and made me understand my own truths (even though I may not have known it at the time).
Some of the struggles you might automatically think of: opinions of others regarding what/who you should be/wear/say. Getting past limiting industry standards of beauty and talent expiring at a certain age. Being a woman in a man-driven industry and world
Alright, so let's switch gears a bit and talk business. What should we know about your work?
Best known as Owner and Director of talent and Avante Production Agency, AURA Entertainment – offering services in Miami, NYC, and California.
When music seemed like a crush I had lost interest in, I began pursuing a career in entertainment and production. Opened in 2012, my goal was to create a space for the best artisans to gather and offer their services. The company has a vetted audition process to verify individuals' talents and professionalism.
I curate production events and book our performers for well-known events in Miami and periodically throughout the USA.
The crisis has affected us all in different ways. How has it affected you and any important lessons or epiphanies you can share with us?
When I was 18 years old, I knew that as much as I loved dancing and singing, it was best to have multiple streams of income. I took on the role of a senior loan officer with a mortgage company which later became a lender.
In my interview with the Owner, she asked if I was familiar with the industry, I replied: "No" (which she loved because she wanted someone she could mold and teach correct practices to). She shared with me that the economy and market go "up and down – like a roller coaster".
She said that if I had not already seen it that I would in my lifetime – this was back in 2002. I worked with that same company until 2009 after the housing crisis left us all in a state of paralysis. It was then that I saw the first "down" that she warned about.
It was around that time that the thought of opening a company came about. It was through this setback that I figured "life is short, best to do what you love". The shock gave me the inspiration and motivation to open AURA in 2012. In my mind, entertainment was a safe bet that would NEVER get shut down.
Boy, oh boy, did 2020 debunk that assumption. As news announced the sudden closing of businesses and events were getting canceled phone call after phone call, I began recognizing a familiar feeling of deja-vu. Wait, I've been here before… but HOW the hell is this happening again!?
Rather than feel sorry for me or the situation I began thinking of new ways to use what we have to make it work for the world that was changing before my eyes. I hunkered down and got real with our expenses and cut everything down to the bare necessities.
I realized how much overspending I was doing because I was so "busy" and unaware. Covid scared the shit out of me and shook me like anyone else. I decided to use its lessons to figure out how to better weather the next thing that life brings.
Contact Info:
Suggest a Story:
 VoyageMIA is built on recommendations from the community; it's how we uncover hidden gems, so if you or someone you know deserves recognition please let us know 
here.