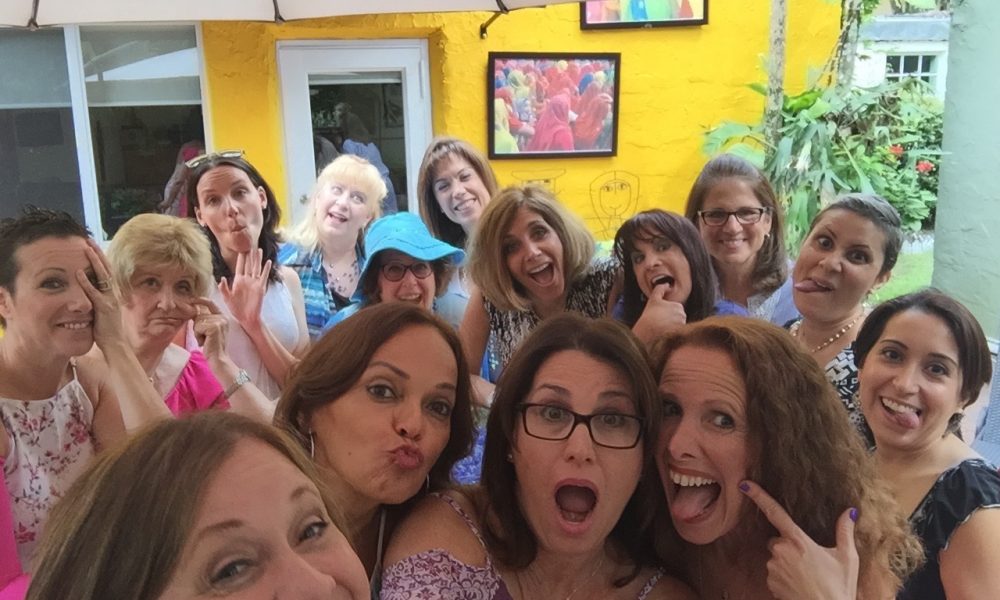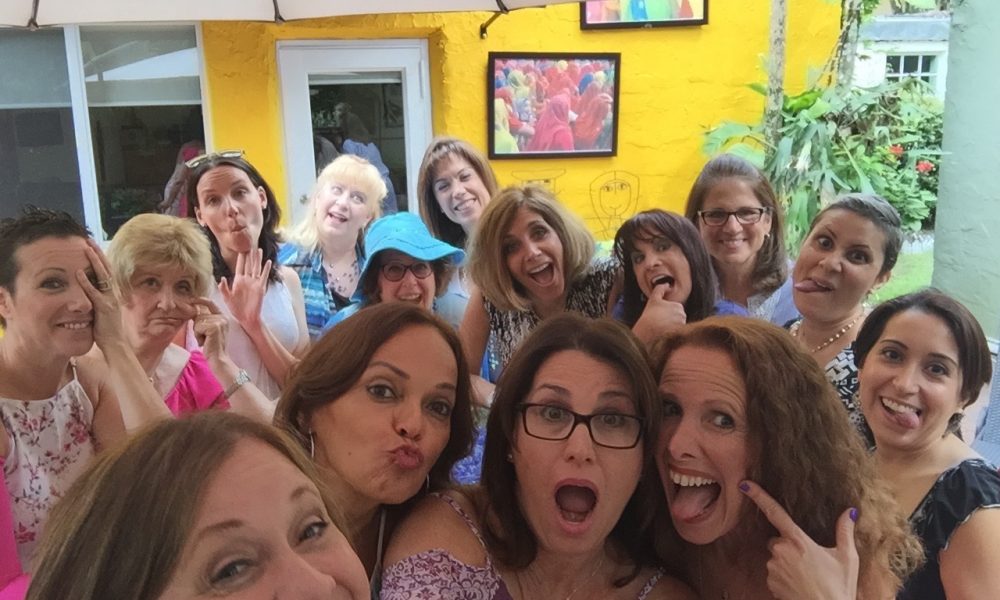 Today we'd like to introduce you to Patricia San Pedro.
So, before we jump into specific questions about the business, why don't you give us some details about you and your story.
"Four hours after hearing the words 'You have cancer', I picked up my camera and started videotaping. I recorded an entire year: through my double mastectomy, 17 sessions of chemo (Sacred Juice) and several reconstruction surgeries. I videotaped tips and advice to help, encourage and empower others who would go through it. Being of service to others, through my own dance with cancer, gave me purpose and helped me heal." Patricia San Pedro
It's cancer. I know it. Last week I felt it: a bump, right on the spot where I always subconsciously checked. I had never even given myself a full breast exam which was dumb, I know. But, I always rubbed my thumb up and down on one point of my right breast. I don't know why. And now, for the first time, I felt something hard and different.
It's almost as if I've been waiting for this my whole life. When I lost my mom to breast cancer she was only 59, so I figured that the chances were pretty high that I would get it too. But I never wasted time thinking about the possibility of getting cancer. I was not a worrier.
I was already scheduled for my annual ultrasound on April 9 with Dr. Vilma Biaggi. My breasts were very dense and as all women who have dense breasts should do, I had an ultrasound and a mammogram every six months on a rotating basis.
I arrived for my ultrasound feeling anxious and unexpectedly uneasy. Dr. Biaggi soothed my nerves, as she always does. Then she felt the lump and said, "It feels like a water cyst. Let's try to aspirate it."
Aspirating a cyst feels strange but doesn't hurt. It is just a thin needle in your breast. When water did not come out, I looked at her face.
Her jaw stiffened up as her voice changed ever so slightly. "Well, Pat, it's not water. We need to do a needle biopsy so we can properly determine what this is." At that moment a ball started to form in the pit of my stomach.
"When?" I asked.
She said, "Now. Right now. Don't worry. It won't hurt."
She pulled out another long, thin needle-contraption and went in. Strangely enough, it really didn't hurt. She was so gentle. She then said she wanted to take two samples. I wasn't liking this. As I left the room after the biopsy, Dr. Biaggi said she would call me tomorrow with the results.
In the midst of my nervousness, I was so very grateful that Dr. Biaggi was my doctor. She would make sure that my results were ready as soon as possible. She was compassionate and didn't want me to wait needlessly.
In less than 24 hours, I had the results. "I'm so sorry, Pat. You have cancer." As you would assume, the diagnosis shook my foundation and brought my busy life to a screeching halt. In the moments after hearing the diagnosis, I remembered that I had the power to choose my attitude for how I would handle the situation. My instinct was to react as I usually do – seeing the glass as half full. I tend to look for a silver lining, even in difficult situations.
We have only so much control over the events that take place in our lives. But what we DO have control over is how we respond to those events. It's like a switch in our heads we can choose to flip, to wallow in woe-is-me despair or take the lemons and make triple layer lemon meringue pie.
I thought about my mother who passed away from breast cancer twenty years earlier at the age of 59. Now I had breast cancer, too. I was my mother's child, and I was alone. I didn't have a husband, boyfriend, kids or siblings. So, what was next?
I decided to turn my healing journey into a celebration of life.
Four hours after hearing the words "You have cancer", I picked up my camera and started videotaping. I recorded an entire year: through my double mastectomy, 17 sessions of chemo (Sacred Juice) and several reconstruction surgeries. I videotaped tips and advice to help, encourage and empower others who would go through it. Being of service to others, through my own dance with cancer, gave me purpose and helped me heal.
In 2010 I created Positively Pat, a support health and wellness online community to help women diagnosed with cancer. Home – PositivelyPat. The community grows by and the day… men and women are being helped and supported on their healing journey.
I also formed a support group, the Link of Hope Sistas. We currently have more than 200 women from the around the world. Beautiful and courageous women who are on their own healing journey. We came together organically and today, we meet once a month to empower, educate and inspire others who are going through a healing journey. Once our healing journey ends, then we pay it forward, helping others who are walking the same path.
It's been 10 years since my diagnosis and my mission continues. My book, "The Cancer Dancer – Healing: One Step at a Time" helps women from the day of diagnosis. In it, I share my personal journey through cancer, plus I offer more than 400 patient-to-patient and caregiver tips to helps others on their own healing journey.
My mission continues: to carry this care and compassion into the world to help each other heal and thrive through our words, our intent, our love, our commonality and our caring.
We're always bombarded by how great it is to pursue your passion, etc. – but we've spoken with enough people to know that it's not always easy. Overall, would you say things have been easy for you?
My healing journey has been one big whirl-a-twirl ride, filled with roller coaster loops, turns, and rolls ever since hearing those three words "You have cancer". There have been extreme highs and a few menacing death drops. Yes, breast cancer took me for a ride and changed my life forever: yet, I wouldn't change a thing. Maybe that's exaggerating a bit. I'm pretty sure I would not have chosen to get breast cancer… nor to be infused with chemo (Sacred Juice) for a year… nor to gain weight due to steroids… have my breasts cut off and rebuilt… lose my hair… put my business on hold…. on and on. But all we've got are the cards we're dealt… and what we do with them is our choice. That's where choosing joy comes in.
For anyone who is diagnosed, I say… stay in the moment, focus on your healing, keeps your thoughts positive, don't go down that dark hole. It's normal to feel fear, grief, and sadness… go through the emotions, experience them, learn lessons and then move on. Don't buy real estate in that land.
Stay away from toxic people and situations. Watch comedies. Connect to your faith. Stay present, meditate, and surround yourself with others who are nurturing. Learn to receive… this is YOUR time to heal. The world will keep spinning if things aren't done your way, while you're dancing with cancer.
So let's switch gears a bit and go into PositivelyPat.com story. Tell us more about the business.
I'm most proud of the PositivelyPat.com community I created to help women with cancer. Part of Positively Pat is a global cancer support group for women, the Link of Hope Sistas. My book The Cancer Dancer: Healing One Step at a Time, which walks patients and caregivers through the healing journey, from a patient perspective.
From my professional side, I'm a four-time Emmy-award winning TV Producer who has done my best to spend my life creating value through my career and personal life. I've been an international corporate communications executive with American Airlines, a VP at The Miami Herald, manager and producer at NBC in Miami, international keynote speaker, two-time published author and exhibited photographer. You could say that I'm passionate about making a difference in people's lives.
What do you feel are the biggest barriers today to female leadership, in your industry or generally?
I currently work at Executive Director of Marketing, Communications, and Events at the Frost School of Music at the University of Miami. I can honestly say that I am surrounded by professional and accomplished women. I haven't really experienced these barriers, although I know they exist. I just focused on what I could do, what I could offer and didn't put much of a spotlight on the barriers. That attitude has worked for me… thankfully.
Contact Info:
Website: www.PositivelyPat.com
Email: pat@sanpedroproductions.com
Instagram: PositivelyPat
Twitter: PatSanPedro

Image Credit:
Patricia San Pedro
Getting in touch: VoyageMIA is built on recommendations from the community; it's how we uncover hidden gems, so if you know someone who deserves recognition please let us know here.