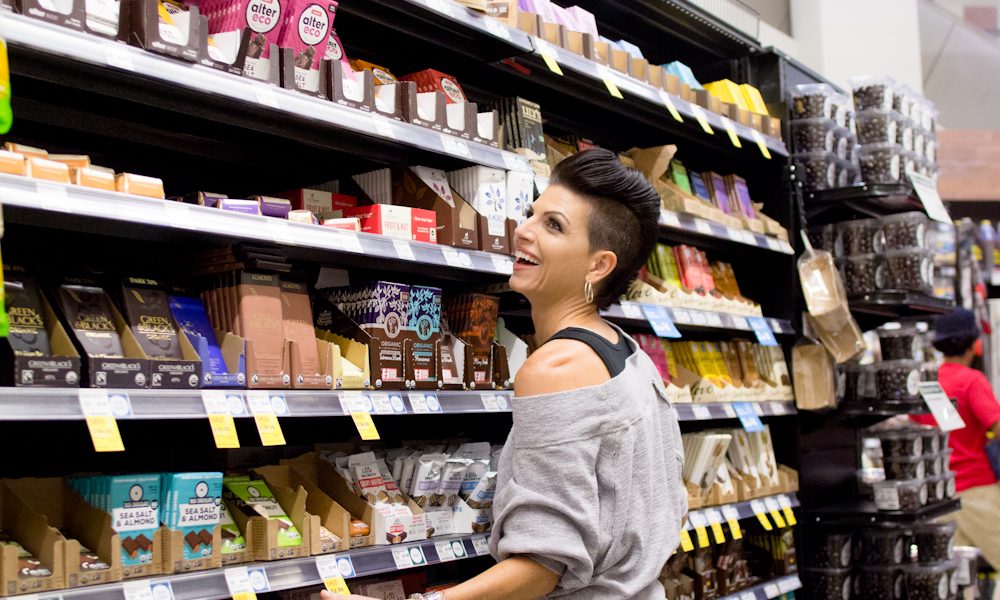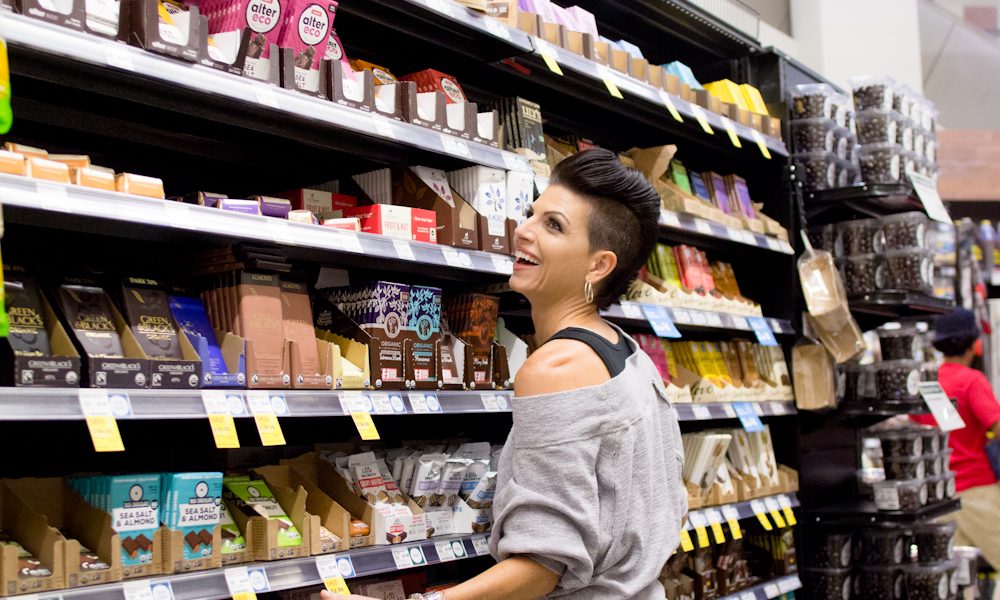 Today we'd like to introduce you to Carolina Marrelli.
Carolina, please share your story with us. How did you get to where you are today?
I've had a very interesting journey to where I am now. I originally started off my career in the design world working for huge investment banking firms, design firms and an advertising agency and at the same time, leading worship for a few churches on the weekends.
One of the things I was getting as part of my work was a very hands-on education on how to coach people and teams.
I ended up leaving my formal career to go back to school for music ministry and then I did for over a decade. I was also still doing some design work here and there for the various churches where I worked, as well as for a few freelance clients but my heart and soul was music ministry, getting to lead teams of people and coaching.
I was also in a band and while 18 weeks pregnant with my second son, Noah, we launched a huge project over in Wynwood that we'd been working on for over a year. The plan was to then go on tour.
Well, that didn't happen.
I ended up going septic with Group B Strep 4 days after giving birth to Noah. I was hospitalized (and sadly, quarantined from my newborn) for 5 days, then home with a nurse for another 5 days on IV antibiotics. Unfortunately, after finishing the mega doses of antibiotics for the Group B Strep infection, I then got C. difficile, which is antibiotic induced.
That's when things really got nasty.
I was under the care of a wonderful Infectious Disease doctor and I'll never forget him looking in my eyes when he said, "You are LUCKY TO BE ALIVE. These two infections could have killed you."
And that's when he told me that I needed to do everything in my power to keep my children and myself healthy; If they ever got sick enough to need antibiotics…. what was an easy fix for them, could be life threatening for me and send me back into the hospital. Scariest part was hearing, "you can't take antibiotics because you can relapse."
The next year and a half I suffered horribly. Yes, the immediate symptoms of C. difficile were gone, but the damage that was done to my gut was not. I suffered from severe anxiety as a result of all my serotonin being wiped away by C. Difficile. My gut-brain connection was fritzed so every time I'd have to have a bowl movement, I experienced a panic attack. Everything I ate made me feel like vomiting so I was popping anti-nausea medication like it was candy so I could function. I had horrible stomach pain, and I looked like I was 18 weeks pregnant again from how badly my stomach bloated.
And I suffered silently.
I was so embarrassed, I literally thought I was going crazy. I didn't tell my OB/GYN nor the Infectious Disease doctor. My family and friends did not know either. I avoided social situations, and when I DID have the courage to go out, I barely ate. I was so afraid I would get sick in public. I just faked that I was fine but I was suffering horribly.
It got so bad that I put a calendar up on the wall and highlighted every day that I was feeling terrible. That calendar just confirmed that I needed to get more help. I reached out to a Functional Medicine doctor who was just the beginning of the TRUE healing process.
From there, I began the journey that led me to learning about nutrition (which then caused me to turn my former eating habits upside down), acupuncture, plant-based medicine, homeopathy, photon therapy, essential oils and more. And the more I learned, the more I fell in love with it. My family and friends began to come to me for help anytime they or their kids got sick. because they wanted to know what could be done naturally. I became passionate about helping others get healthier and stay that way.
About a year and a half before Noah was going to start in school, I decided that I wanted to go back to work and that I wanted to do SOMETHING with all I had now learned. I went back to school AGAIN – two schools at the same time – to get certified as an Integrative Holistic Health Coach and as a certified Plant-Based Medicine Instructor.
I launched my private health coaching practice, EquiBalance Health and haven't looked back!
I was given a really amazing gift when I got sick. It just came wrapped in really ugly wrapping paper.
Has it been a smooth road?
NO! It's definitely NOT been a smooth road at all.
You truly do not know what you do not know – it's so important to get surrounded by people that know more than you do, and who you can learn from.
 I am mentored by two Doctors of Oriental Medicine, a chiropractor and a few very seasoned plant-based medicine specialists that I have upmost respect for and whom teach me something new all of the time. I go to them when I have questions or concerns regularly. I also have a business coaches that help me with various aspect of my business. Starting a business is not for the faint of heart. Being an entrepreneur isn't glamorous and you have to remember that social media is the highlight reel of the lives of others and you don't see the blood, sweat and tears that go on behind closed doors.
So, let's switch gears a bit and go into EquiBalance Health story. Tell us more about the business.
I am a certified Integrative Holistic Health Coach and Plant-Based Medicine Instructor.
2018 statistics report that the average amount of time a doctor spends with their patient is between 7-13 minutes. That's not enough time for a doctor to dive into your lifestyle, stress, eating habits, exercise etc. and give you what you really need to make the changes necessary for optimal health. (Nor are they going to give you accountability.)
This is where I come in. Sometimes I work in conjunction with a client's doctor and other times I do not. But I basically pick up where the doctors leave off.
So, what I do is, I help women to get healthy. I do this by focusing on healing the gut, unlocking their body's unique nutritional code and boosting the immune system – and I do this is a way that is easy and sustainable.
What sets me apart from others is that I don't just focus on the surface, aka: "I want to lose weight", but I go beneath the surface to see what's REALLY going on that's causing their weight gain, digestive distress, sleepless nights, lack of energy etc.
I have a lot of tools in my back pocket that I use to help my clients – but the tool I love the most – and the one that I specialize in – is essential oils and plant-based medicine. If I've got a client on Rx sleep medication, the goal is to get her off the Rx and sleeping – naturally. I will work with the client on a better sleep routine, adjusting nutrition and caffeine intake along with a few other things. If that doesn't do the trick, I will then go the essential oil route to help really knock her out at night!
What I am most proud of (so far) as a service provider is that I am able to truly pull out the 'gold" inside of my clients. I have a really, really strong gift of encouragement and I'm able to see things in others that they can't see. This comes is REALLY handy in the coaching field! I literally get to see women come to life right before my eyes and it's got to be one of the most rewarding parts of my work.
For good reason, society often focuses more on the problems rather than the opportunities that exist, because the problems need to be solved. However, we'd probably also benefit from looking for and recognizing the opportunities that women are better positioned to capitalize on. Have you discovered such opportunities?
We can do anything as long as we don't quit. Women have changed history by their tenacity and passion to see something through.
Contact Info:
Website: www.equibalancehealth.com
Phone:305-321-8414
Email:Carolina@equibalancehealth.com
Instagram:@CarolinaRMarrelli
Facebook:@equibalancehealth

Image Credit:
Ashley_Marie_Matthews
Matt Rice Photograpy http://mattricephotography.com (@mattricephotography)
Venjhamin Reyes Photography
Getting in touch: VoyageMIA is built on recommendations from the community; it's how we uncover hidden gems, so if you know someone who deserves recognition please let us know here.