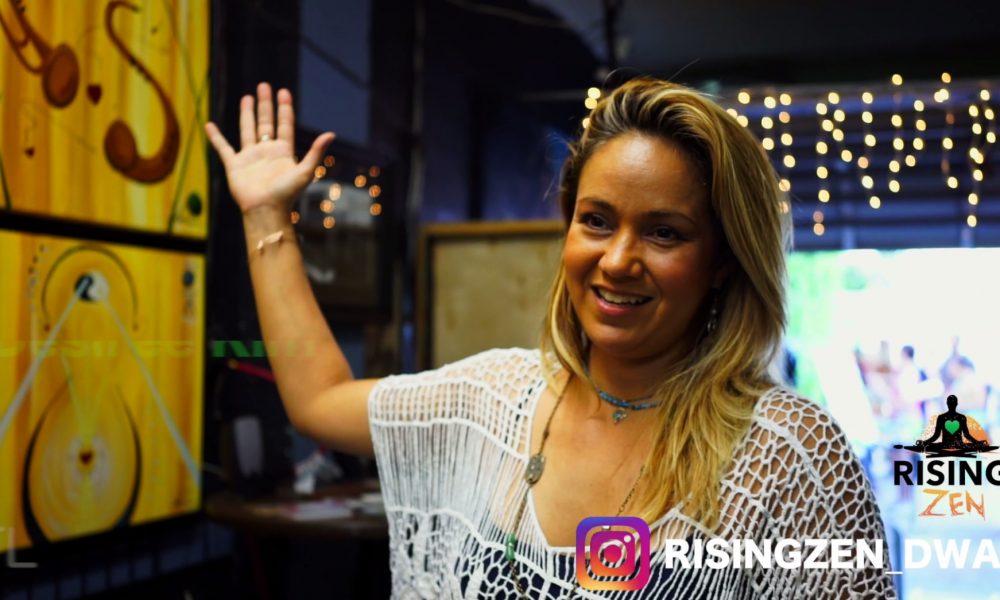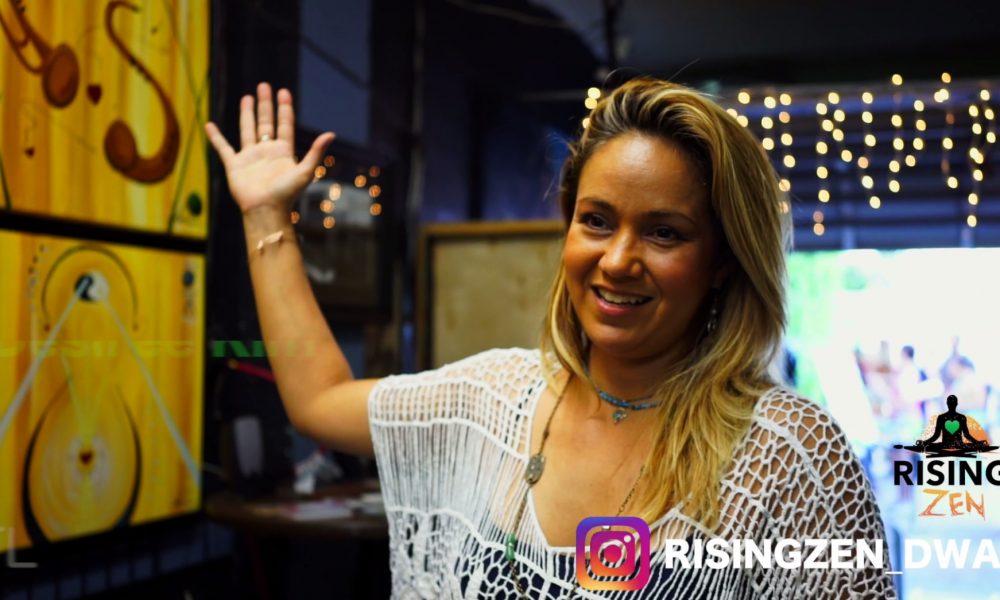 Today we'd like to introduce you to Desiree Kim.
Desiree, we'd love to hear your story and how you got to where you are today both personally and as an artist.
I was born in Brooklyn, NY to a family with women who had hidden art talent on both sides of the family, a violent father and a restrictive religious belief system known as the Jehovah's Witness cult. At the early age of 3, I was brought to South Florida. It was a normal day in life growing up to witness verbal & physical violence in our home, so my upbringing was difficult, lonely and emotionally challenging. Although it didn't feel good, it was "normal" for us. I would hear rumors that my mother & grandmothers did art at some points in their life, but whether it was a controlling or violent spouse there was always some reason it was more hidden than brought out.
I dove into drawing around the 3rd grade to high school as an escape from the world around me. I began with cartoons & then used magazines to draw realistic female forms & faces. I was obsessed with proportion and accuracy of likeness. Despite the praise from my mother, I felt I needed to hide my art as a means of safety. Eventually, after my parents divorced I was free from the rules of the cult, but the emotional & physical violence replicated itself into my own relationship and I continued to hide my art.
Upon breaking free of two near death experiences, I decided to set myself free in exploring different mediums of art and began by picking up clay from the store & teaching myself to sculpt. Back to the female form, this time it was natural and free flowing. It was like the sculptures made themselves. This was still a world without internet, so I made friends in the art world and they showed me some sculpting techniques. I would be surprised at the amount of time that would go by while creating detail and escaping to this inner world that was so calm, so different than the world around me. It felt like "home" in a world I created.
It was shortly after, I was invited to sculpt at a club in Fort Lauderdale called "The Edge". Much like my life, I performed from inside a cage with people raving around me and I was just far enough out of reach that I could keep what I called a "safe distance" from the chaos. It was there I met the man who would show my art for the first time in a gallery, Master Jeffrey.
It was my last night working at the club and he came in with a coffin and a torch, put on a show and had photography hanging of the female form in bondage. I was intrigued to say the least. He invited me to his gallery show on April 1st (which I thought was a joke, but it was actually the gallery show date) and he asked me to bring my sculptures. This moment was the pivotal point where I understood my art could really be shown in a serious manner, but I was young and still naive at the opportunity in front of me. I showed with (now big names) like Colin & Sas Christian, Francesco Lo Castro & Scott Olsen.
It was the late 90's, a strange & exciting time, exploring the world, art & opportunity of my early 20's. But then an unexpected tragedy. My best friend Jon committed suicide. I knew Jon since childhood thru the transition to escaping the cult and beginning to get on with life. This set me back about 10 years, I retreated from friends and began to fall into a dark period of feeling even more "lost".
This caused my art turned even darker. I dove into airbrushing black ink on paper for a photographic look at the female form in the shadows. It wasn't until later in life I realized these were actually a representation of myself, hiding in the shadows. I eventually moved into acrylic painting but the darkness continued for easily 10 years where I eventually moved away from creating all together and began working on myself.
For what I call a "neutral period", I refused to create art from a depressive state and began confronting my emotions through self-help books and guidance from books like The Secret & recordings by Ekhart Tolle. I expanded my corporate career during this time and focused on repairing emotional damage from my youth.
A few years ago, a coworker saw my portfolio of art and commissioned me to do a painting for his home. This is when the spark was revived. I had done enough work with myself to come from a "happy place" while creating this piece of art that it inspired me to begin creating from a new found inner world. I quickly began to put the pieces together and draw a bridge between how art was a therapy, how meditation was a therapy and marry the two.
In 2016, I walked away from my 6-figure income to begin teaching Mindful Art (a combination of meditation and abstract art). I began working with at-risk youth which felt a lot like life coming full circle. Yet now, I could share my experience with youth in a similar position I was in but inspire them to draw the correlation between art & meditation as a way to work through emotions and create stability, life skills and expression in ways I wish I learned sooner.
My artistic expression expands through this route and my involvement with community, as I have become part of an artist advocate movement called Art Squad, have taught Mindful Art to at-risk and special needs youth as well as put on fundraisers to deliver these programs. Additionally, a spiritual opening happened for me at the Solar Eclipse in August 2017, which has been reflected in my painting by the unique method of creating in the moment.
We'd love to hear more about your art. What do you do you do and why and what do you hope others will take away from your work?
My Philosophy: "Experience the depths. Light the way. Celebrate the journey."
My work is a result of connecting with a heightened sense of awareness and matching it to the abstract nature of life's emotions. There is a "listening" that directs definitive statements with lines, feminine essence with circles and depths of the unknown with Indian ink. All the while, a marriage of a deep essence is represented in a collective color palate that dances in light and dark, just like the path of life.
Landing at canvas painting and a true love for live art and community, you begin seeing a reminiscence of my life's journey through the blend of light and dark colors swaying beyond definitive statements of masculinity with angles and feminine essence with circles, curls and loops. My more recent series often reflect hearts or small amounts of deep red, representing a powerful, yet playful passion for the emotional depths navigated in life.
My self-healing journey has allowed me to bring both representational and energy arts into the world. As a Celestial Energy Worker, I facilitate 1:1 sessions that provide relaxation, clarity and freedom through a metamorphic integrative experience for those on a self-awareness journey.
In viewing my art, one thing I hope others take away is my vibration. A vibration of "possibility". With the abstract nature, viewers have the opportunity to "see what they see" and connecting to the self in this way. I hope this delivers a sense of confidence where the viewer gets to choose to trust themselves, what they see and what they connect with. Additionally, I hope they sense that ambiguous thing called perception in a way that allows themselves to allow others their experience of the art and hopefully expanding that idea to the world by seeing everyone has an interpretation of what they see.
So, to sum it up: Freedom, acceptance, trust and confidence are the ultimate message I hope others gain in interacting with my art and my vibration.
Have things improved for artists? What should cities do to empower artists?
There's really two ways to look at this. Things have become easier because social media allows everyone, including artists, to present themselves to the public.
However, with the grand access to information and ability to copy, paste & download it is harder for artists to make money because people either knowingly or unknowingly use art for posts, blogs, etc. without credit, permission or payment.
Cities can help artists thrive by recognizing that artists provide a cultural service that should be protected. There is a large perception that artists "should" do their art for free, or that it is not "work" because they enjoy it. There is also a continuous gentrification process where cities bring artists in to an otherwise not so attractive area to beautify and bring culture and to create a vibration and atmosphere that is attractive.
Yet, once the city is "thriving" the cost of living goes up as well. Then, the very artists that were an active part in creating a cultural change are pushed out due to astronomical prices in rent, or other cost of living.
I would like to see an artist protection and payout program by cities who are on track to gentrify or bring a city into an attractive cultural arena. This would look something like profit share from the city to artists for increasing traffic by bringing culture and vibration to an area. It could be in the form of a submission process for local artists, it could look like businesses taking part in a city driven incentive where artists receive a % of profit share for bringing beautification. It could look like many things and I'm totally up for contributing to that conversation with anyone that has influence.
Another thing is to support local artists. I've seen it many times where local artists are given the opportunity to begin the beautification, but then artists that are not local (even not local to our country) are brought in to create art and are paid astronomically to do so, in comparison to the local artist offerings.
I'd love to see a ban on businesses having artists to things without monetary compensation. It should be illegal to offer artists "exposure" as a way to be paid for their time, materials and work. I recently saw a company offering a contest for artists and the winner "gets to paint the mural". No money going to the artist, no materials supplied. Just come paint for free and put your signature on the mural. Guess what? 9 out of 10 people are not looking for the artist name so they can go buy their art or otherwise hire them…they are enjoying their art. Plain and simple.
A final thought, is the opportunity to get accepted for public art. I've seen so many applications that require you have completed at least 1 if not more of public art with the city in order to qualify for public art installations. It's like that whole go to college and work at a fast food joint when you are done because your resume doesn't show 2 years' experience doing what you went to school for. Bottom line: create opportunities that are realistic to get into for artists.
Do you have any events or exhibitions coming up? Where would one go to see more of your work? How can people support you and your artwork?
People can see my work in several places. I am a mobile artist. So, I'm constantly doing things around town. There are some pieces on my website at https://risingzen.com/art-prints
I create live art at events around town, which I keep up to date on Facebook here: https://www.facebook.com/pg/RisingZenSouthFlorida/events
I post more of my smaller abstract works for sale on my personal Facebook page here: https://www.facebook.com/DesireWithAnE.ART
Or on Instagram here: https://www.instagram.com/risingzen_dwae/
To support my work, people can stay up to date by joining my mailing list / or request a commissioned piece of art here: https://risingzen.com/contact
The work I do with children and artists can be supported by contacting me direct to sponsor or partner together in various ways: info@risingzen.com or 754-367-9112
Contact Info:
Image Credit:
Desiree Kim Photo Credit: danielblackent@gmail.com
All other photos credit: Desiree Kim
Getting in touch: VoyageMIA is built on recommendations from the community; it's how we uncover hidden gems, so if you know someone who deserves recognition please let us know here.