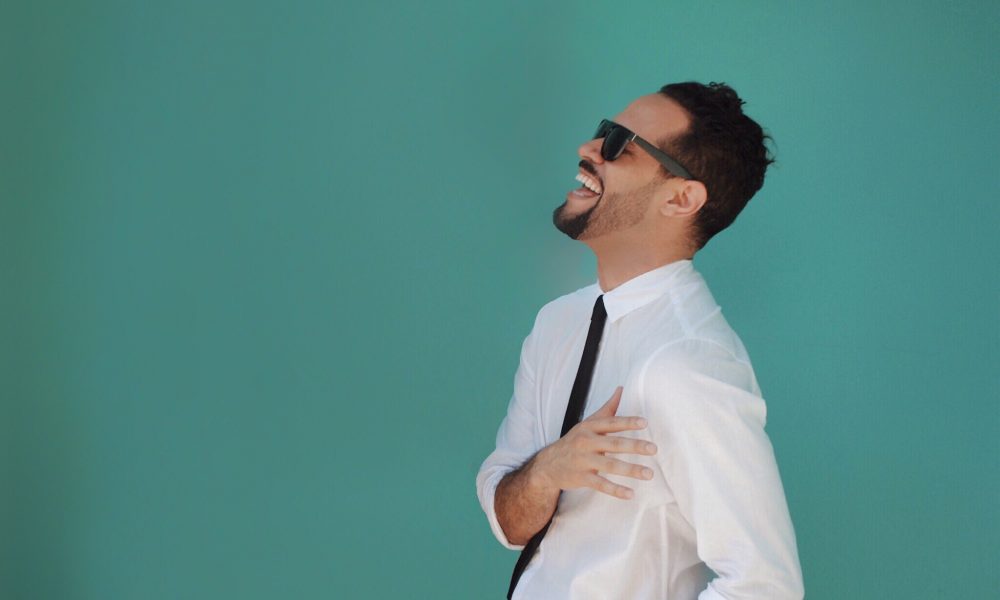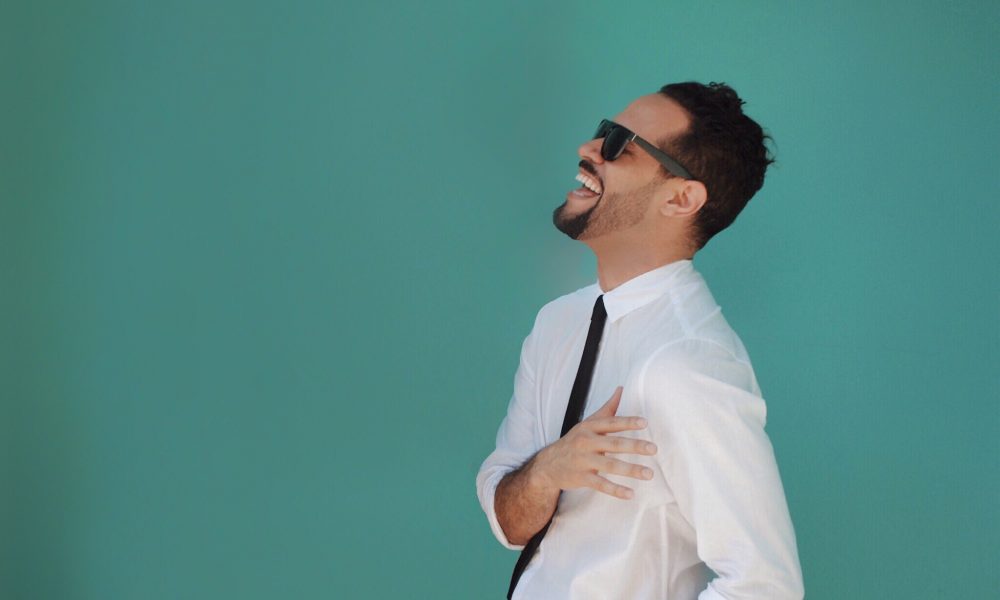 Today we'd like to introduce you to Rudi Goblen.
Rudi, please kick things off for us by telling us about yourself and your journey so far.
When I was 7yrs old, my older brother handed me three bootlegged cassette tapes; Run DMC, Fat Boys, and Slick Rick. Those three gifts became the scrolls of my first teachers. They turned my little-big-world on its head, and I craved more.
Throughout the years, Hip-Hop introduced me to an alternative way of discourse; a culture—metaphors, locutions, groove, and style. Middle school–which is where I started dancing–was filled with Hip-Hop in my Walkman and short stories in my composition book. I went from Shel Silverstein to Shakespeare to Wu-Tang. High School was seasoned with political-rap, a land of poetry and spoken word, Burroughs, Public Enemy, Bukowski, Baraka and more. Unbeknownst to me, this off the cuff, cultural-training ground would later help secure me a spot as a member of Teo Castellanos' D-Projects, a dance-theatre company where I witnessed devised theatre unfold for the first time. I quickly connected with the evocative and visceral imagery being created and my studies of the world continued: Ancient Zulu Warrior/Maori rituals, Butoh, Suzuki, Stanislavski, Brook, Bausch, and Chekhov.
Since then, I've written and published one-person shows, plays, rhymes, prose, and poems. I act, on stages and on the street. I produce music, beatbox, and break. I explore the sound of language, the touch of movement, the feeling of imagery; power, love, and the lack thereof. Theatre is the unique place where I find all of these things can coexist in space to tell stories, which is why it calls to me and feels like home. I don't have to adopt one title or a certain framework to create—the possibilities are inwardly and outwardly infinite. It is what gives me, my experiences, ideas, and the skills I repeatedly hone, the opportunity to be seen, heard and felt.
Can you give our readers some background on your art?
I am a Nicaraguan male of Middle Eastern descent, raised by his mother and grandmother. I became a father as a teenager; I left school to take up a career in the arts and raise my son. In eschewing a traditional path, I acquired some of my dearest values in life; values I apply to my theater work this present day—gratitude, inclusivity, and attentiveness. I mention that to say my family has impelled me.
350,000 Nicaraguans reside in the US; 25% of them in the neighborhood I was raised in, Sweetwater, FL. My motivation to create the work I do also sprouts from here; from a people who fled their homeland to escape war, political and economic torment. Noble people, practical people. I believe it would be a disservice to them, and the talents bestowed onto me, to not work with intentness and a dogged rigor as they did, for a more desirable world. Not only are these all of the reasons why I make work, but it is why I believe the work I create speaks for a multitude of disciplines and demographics that are under-represented in contemporary theater and literature. I found my voice on the margins and bearing witness to that life repeatedly fuels me to amplify those experiences onto the stage and paper.
In your view, what is the biggest issue artists have to deal with?
So many come to mind, it's senseless to focus on just one. So, without going too deep, I'll offer a few–and maybe some solutions.
1. The need to be famous.
That's not to say that throughout time artists haven't ever wanted that, or dreamt of being so. But these days, that seems to be the urgent end goal for many. When you create with such a goal, you're creating for others and not the self. Now, if that's all you're in it for, do you. But, if you're like me, then you want people who will like you for you and your work, not for what you can make for them to like or agree with. Embrace yourself, your ideas, and what you create, unapologetically. Those who like you will stick. The ones who don't, won't. But you don't need them anyways. Haven't we learned anything from high school or a bad relationship?
2. The need for followers and likes.
Forget those numbers. Stop paying them mind. Pay attention to actual people who support you.
3. The lack of funding.
4. The need for new people in power.
The same issues America has been dealing with politically for decades, is the same issues a lot of artists deal with when dealing with certain organizations, residencies, theatres, presenters, producers, and museums. There are a lot of tired, close minded-to-new-ideas, old-fashioned, prejudice, tunnel vision having, dry gatekeepers running things and making final decisions. We need new blood in these positions–or new institutions to combat all of that.
5. Skincare.
Get yourself a night cream regimen.
What's the best way for someone to check out your work and provide support?
You can follow me on any and all social media platforms to stay up to date with my endeavors.
And/or follow some of the amazing organizations I work with often.
www.miamilightproject.com
www.miaminewdrama.org
www.youngarts.org
Contact Info:
Image Credit:
Luis Olazábal
Jess Weos
Elvis Suarez
Getting in touch: VoyageMIA is built on recommendations from the community; it's how we uncover hidden gems, so if you know someone who deserves recognition please let us know here.