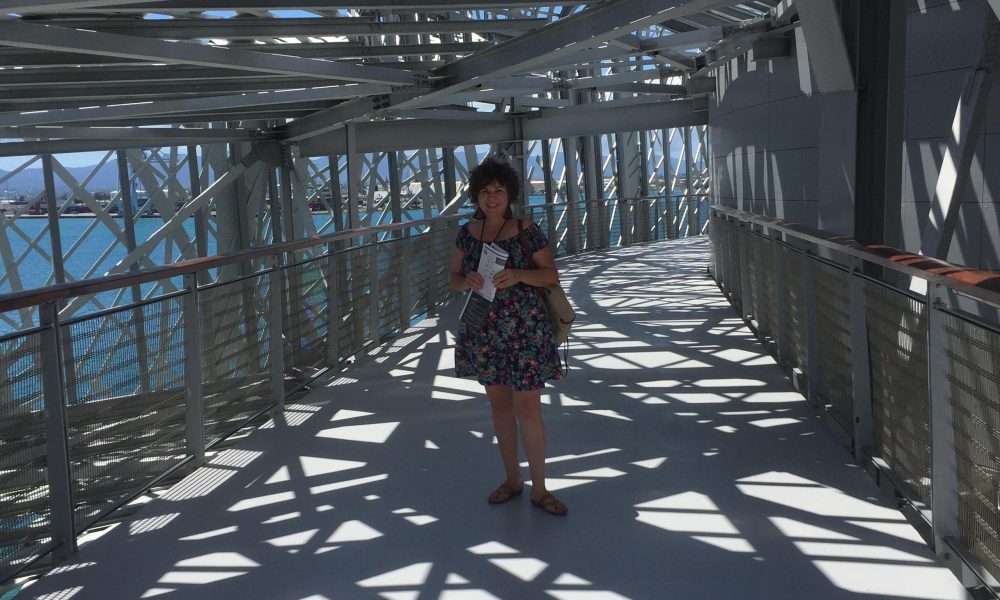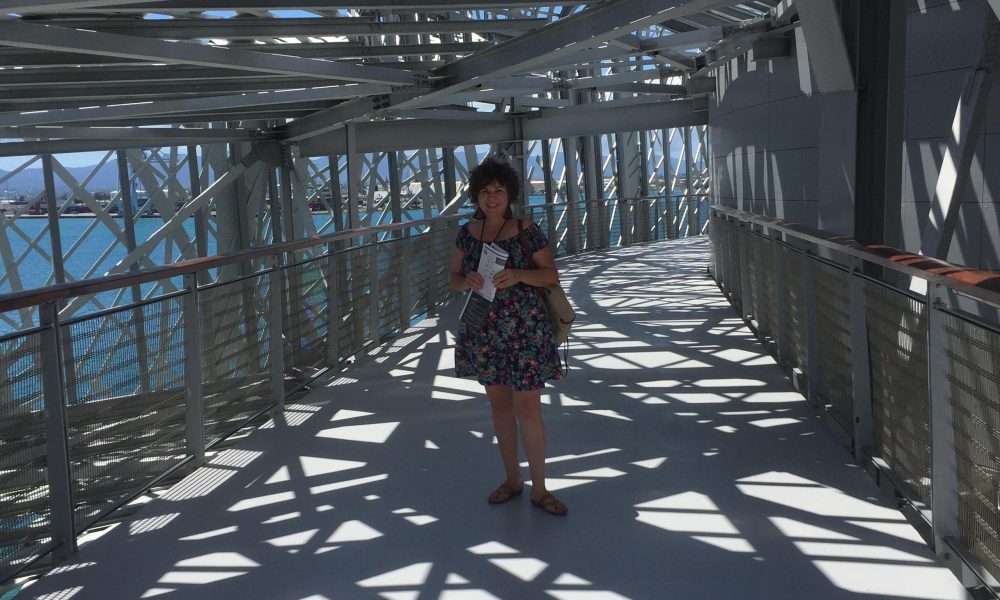 Today we'd like to introduce you to Rosa Naday Garmendia.
Rosa Naday, please kick things off for us by telling us about yourself and your journey so far.
My interest in art began at an early age; I have been an artist for as long as I can remember, even though it took me a long time to own that fact. I was born in La Habana, Cuba and immigrated to the United States with my family at the age of eight. Throughout, Middle School and High School, I was the quiet kid that draw all the time. I won many local and statewide awards, during those years including the Prestigious Scholastic Art Award. As an immigrant, in a family that was not focused in the arts the pressure to choose a career with financial stability was a big pressure. Eventually I pursued an art career studying at various universities and art institutes; University of Miami, Parsons School of Design, the Vermont Studio Center, University of South Florida and the Fort Lauderdale Art Institute. I speak English, Spanish and Haitian Kreyol.
I also worked in the automobile and meat packing industries as I traveled around the United States and Europe. More recently, I have participated in international exchanges and exhibition projects in Cuba, Suriname, Guadalupe, Antigua and Jamaica.I am the recipient of several awards and residencies; Artist Access Grant, South Florida Cultural Consortium, Diaspora Vibe Cultural Arts Incubator, Equal Justice Thematic International Residency, Taller Cultural Luis Diaz Oduardo, Vermont Studio Center, Project Art, and Art Center South Florida.
In addition to my artistic practice, I have been a teaching artist at the Perez Art Museum Miami since 2008, introducing, children, youth and adults to the power of art and ideas through contemporary art. I also work with children and homeless adults in the community where I live. I am a member of several national arts organizations and serve on the board of Diaspora Vibe Cultural Arts Incubator in Miami.
Can you give our readers some background on your art?
As a socially engaged, multidisciplinary artist, I produce work at the nexus of contemporary art and activism. My work is rooted in social issues, particularly the intersectionality of my identity as a woman, immigrant, and industrial worker. The driving impulse is the desire to use art as a tool for self-reflection and to build understanding among people regardless of their nationality, language, socio-economic status, education and ethnicity. Recurrent themes in my work include visual expressions of identity, migration, alienation, history, war and believes. Through art, I reflect on and analyze norms and values in contemporary society. In the last several years, I have been focusing on projects that critically view the role of police, acts of racism, poverty, and growing military intervention abroad. My personal relationship to colonization have made it possible for me to identify with cross-cultural social issues. I see history, not as something of the past, but of the present. I consider my artistic practice a daily act of resistance.
One of these projects is Rituals of Commemoration, a project that began in August of 2014 and is ongoing. With this project I am interested in creating work that is relevant to conversations taking place regarding the history of racism, the role of the police, poverty, social and economic disadvantage, mass incarceration, and ongoing military intervention abroad. It is an invitation for viewers to participate in a project that features reflection, social interaction, objects and action.
The installation includes about 400 Pave-stone, bricks, each measure 4 x 8 x 2.25 inches. The bricks are made of dry-cast concrete. They are stacked reminiscent of a wall or column formations that sometimes that include wallpapered background with a similar brick design and a Power Point projection with photographs and brief personal stories. Each brick is painted and individualized by inscribing and recording the name and year of each deceased person. The focus is on the Black men and women, killed by police and/or security guards since 1979 across the United States.
There is a lot of research involved; resources include national databases, newspaper articles, writings by scholars, and museum archives. I balance the research with the process of spray-painting and distressing each brick after centering the names and aligning each letter. Using the colors Reddish Brown, Burnt Umber, Chocolate, Indian red, Carmine, and Black. There is a lot of layering and drying time in addition to the final glaze. The process is ritualistic, repetitive, numbing; it helps me cope with the overwhelming number of stories of senseless deaths.
The driving impulse is a desire to honor the individuals that have died with the goal of ensuring that they are not forgotten. In this way, I not only honor the dead by naming them, but I also invite viewers to participate in the mourning process. The bricks become both tombstones, markers of individuals lost, and building blocks in the foundations of communities searching for solutions as we move forward while maintaining a sense of connection with those whom we have lost.
There is another project I started also in 2014, which I am very passionate about, titled, traveling to Cuba, Send me a Postcard. Normalizing relations between the United States and Cuba tend to go in fits and starts; President Obama's historic order in 2014 to restore diplomatic relations with Cuba after more than 53 years greatly expanded travel opportunities for Cuba bound visitors. A couple of years ago Tampa and St. Petersburg were competing for the prospect of a Cuban consulate. More recently, the Trump administration expelled 15 Cuban diplomats and current laws are making it more difficult for Cuba bound travelers again.
This ongoing project documents with postcards the natural human communication and exchange that continues between people who live in the United States and Cuba despite continued obstacles. The invitation to participate in the project revealed my intent, which was for each individually written postcard to reflect unique voices, each with its own individual gesture, touch, feelings and together creating a collective message of love. I have received over 300 postcards from travelers across the United States, i.e. New York, Philadelphia, Washington D.C., Florida, California and Cubans who were visiting the United States.
Any advice for aspiring or new artists?
This is a difficult one, follow your passion and do what you love, Think for yourself and question everything. Work hard, be patient and don't act like you are the center of the world.
Contact Info:
Image Credit:
Image credits, Vermont Studio Center, Utah Museum of Contemporary Art, and Space One Eleven.
Getting in touch: VoyageMIA is built on recommendations from the community; it's how we uncover hidden gems, so if you know someone who deserves recognition please let us know here.