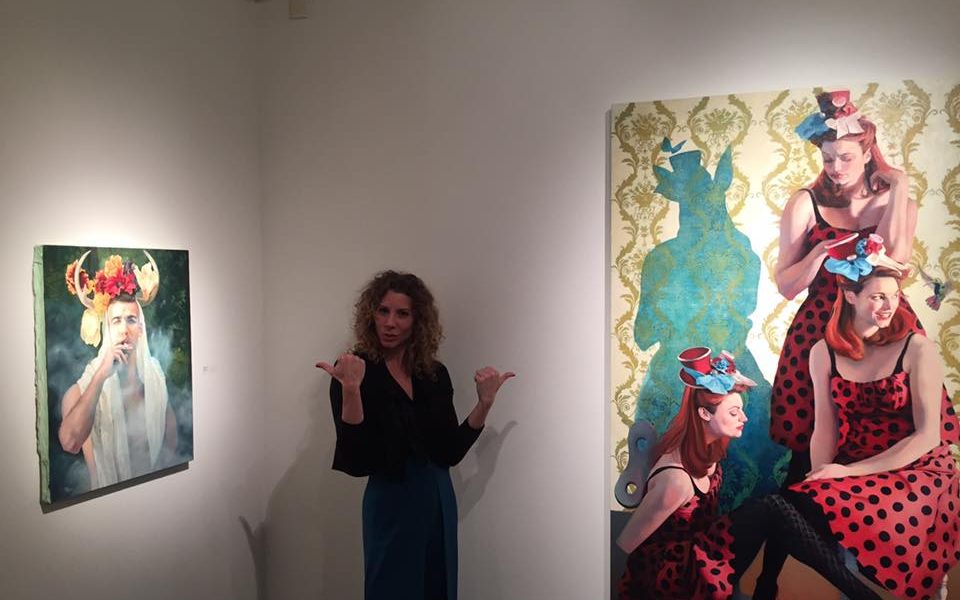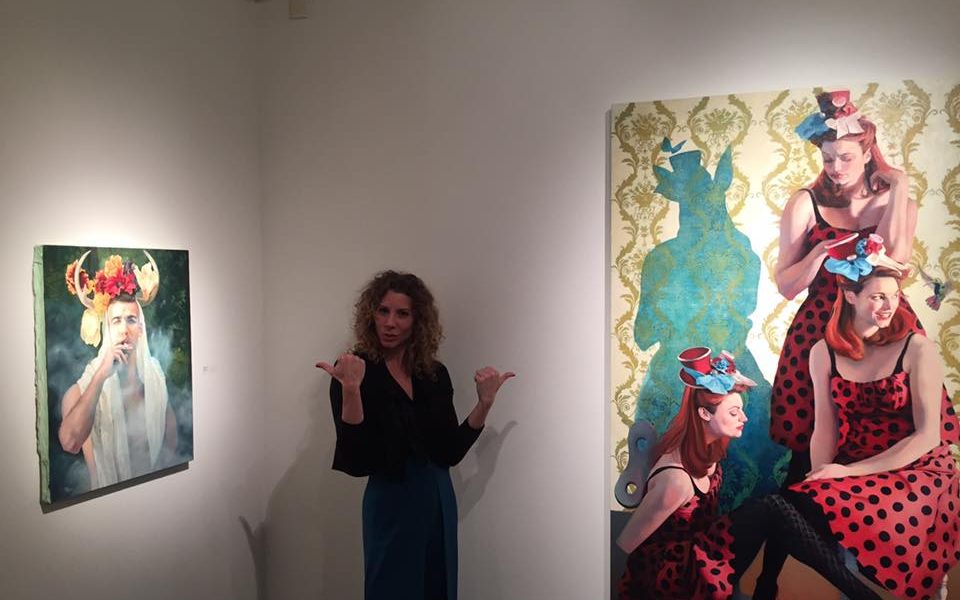 Today we'd like to introduce you to Gaetanne Lavoie.
Gaetanne, please kick things off for us by telling us about yourself and your journey so far.
I was raised in a family that celebrated individuality and following your bliss in the belief that if you were passionate about what you were doing, success would inevitably come. Pursuing art was welcomed and encouraged. I spent many years studying and have received degrees from York University in Toronto, the Academy of Art University in San Francisco and another MFA (which I considered my personal PhD) from the New York Academy of Art. All schools were integral to my aesthetic and technical development, as well as, my ethereal and philosophical development and I'm grateful to have studied where I have. I've moved around a lot and as a side effect have met some wonderful people from all over the world, artists and non-artists…although I would argue that everyone has the capacity to live with an artistic consciousness whether they create "art" or not. I would even argue that art can encompass anything from a painting to a new mathematical proof to a delicious cake to the sound of children laughing. Art being more of a state of mind rather than an object.
Which brings me to where I am today. My family, education, friends, acquaintances and life experiences have grown my curiosity for existence and consciousness. My art is my outlet, creating what I create is how I harvest those ideas. The artwork itself is what I hope to share with the world, and although the world as a whole doesn't know who I am yet, I hope that through one person at a time my artwork will provoke thought and dialogue. I hope to spark interest and passion in the viewer by creating something that will stimulate their synapses and induce free thought and ideas that will contribute to awakening consciousness. I also desire to create pretty things with beautiful colors and fun narratives. 😉
Can you give our readers some background on your art?
I create psychological, spiritual narratives. As mentioned before I create narratives that are intended to spawn dialogue and thought. I desire to provoke the viewer, preferably in a positive way but a negative response is also a positive for me. The opposite of love is indifference and the last thing I want to create is something people feel indifferent about. We are living in a society that tends to celebrate escapism. I create narratives that entice the viewer back into the present moment and will hopefully help them see themselves and the world around them in new ways, often with a sense of humor…at least that's what I hope to do.
Do you think conditions are generally improving for artists? What more can cities and communities do to improve conditions for artists?
I'm not sure how being artist today is any different than being an artist in yesteryear. I think that today there is a clear distinction between the few international artists who are selling their work for millions and everyone else, which is a phenomenon that rocketed out of the 60's. If finances were more evenly dispersed throughout the artworld, more artists would be able to survive creating their work. That being said there are many more avenues an artist can take today to raise funds for projects that were never available before, for instance I have a sculptor acquaintance who was able to raise tens of thousands of dollars for his public art project in NYC through social media sites and fundraiser sites. The city had approved his project but he was responsible for raising the funds, and he did. He raised more than what he initially set out to raise, which will help him tremendously. Things like this were not possible before these technological advances and social media outlets.
Cities can encourage and help artists thrive through a number of ways. They could encourage submissions and proposals for public art funded by them. They could find patrons willing to support local artists, start grant programs and scholarship programs. They could create jobs for beautification around the city. They could provide tax breaks for working artists, there are several countries around the world that help their artists survive through tax breaks. They could feature their local talent in local magazines and have art fairs and competitions. They could encourage galleries to have monthly art walks and provide opportunities for artists lectures, educating the general public on the beauties of being an artist and why it should be celebrated and supported.
What's the best way for someone to check out your work and provide support?
I am represented by Stricoff Fine Art in Chelsea, New York. I have just moved back to Canada and am currently living in Cornwall, ON where I have a little studio and will be taking viewings here until I move to Kingston, ON where I hope to set up a new shop…so to speak. I will find a studio space there where I will host viewings and events and am working toward developing a Canadian following and finding representation here. I have participated in a few small events since moving back to Canada and will continue to develop my career and participate in many more events as I'm settled.
Otherwise I have a website, www.gaetannelavoieart.com, and am on Instagram @gaetannelavoieart and Facebook, also Gaetanne Lavoie Art. I sell some of my original pieces through my website and also sell prints of my work through my sites STORE page. Feel free to DM me on any of these sites to inquire further.
Contact Info:
Address: Cornwall, ON, Canada
Website: www.gaetannelavoieart.com
Phone: 647 214 0118
Email: gaetannelavoieart@gmail.com
Instagram: gaetannelavoieart
Facebook: Gaetanne Lavoie Art

Image Credit:
I took some of them. Others were taken by friends, I can't remember who exactly took what.
Getting in touch: VoyageMIA is built on recommendations from the community; it's how we uncover hidden gems, so if you know someone who deserves recognition please let us know here.