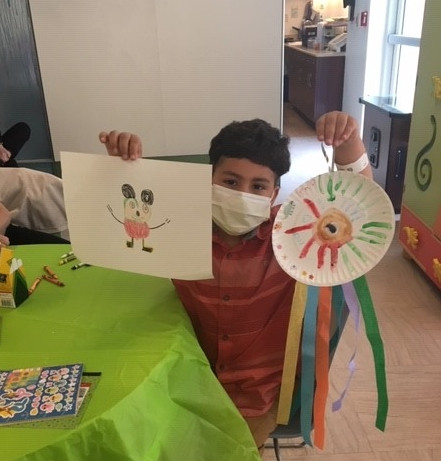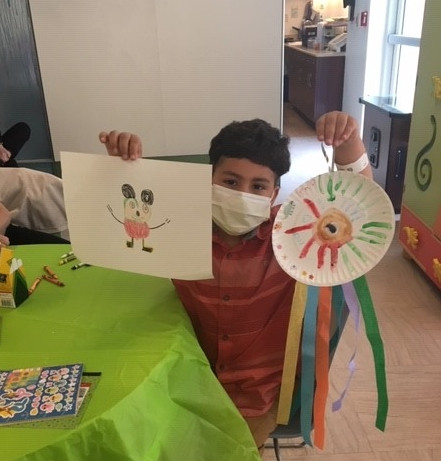 Today we're excited to introduce you to Marta Blanco. Marta is the President and Founder of Sofia's Hope and is also a content partner. Content partners help Voyage in so many ways from spreading the word about the work that we do, sponsoring our mission and collaborating with us on content like this. Check out our conversation with Marta below.
Marta, it's been too long since we last connected. Thanks so much for taking the time to share your thoughts with our community again. Some readers might have missed our prior conversations, so maybe you can kick things off for us with a quick intro?
Hi! My name is Marta Blanco and I was born in New Orleans, LA to Colombian parents so I am fully bilingual and bi cultural. I consider my most important role to be that of mother to both my girls: Sofia and Gabriela. I moved to So Fl 26 years ago and have been married to my husband, Carlos for over 23 years. Besides supporting my family, my life's mission is to make a positive impact in the world of childhood cancer.
When did you start Sofia's Hope and what is your mission?
In January 2013 I founded Sofia's Hope in honor of my eldest daughter, Sofia, who survived a Non-Hodgkin's Lymphoma diagnosis at the age of 4 but died over 8 years later at the age of 13 of heart failure caused by the chemotherapy drugs used to treat her. Our mission is to raise childhood cancer awareness and the fact that children are dying every day waiting for promising new treatments; fund childhood cancer research and advances in treatment, especially as it relates to their long-term effects (including prevention, detection and treatment); and offer programs that enhance the quality of life of children with cancer. Sofia's Hope is dedicated to the almost 17,000 children diagnosed each year with cancer!
What kinds of family programs do you offer the South Florida community and how many children/families have you impacted over the years?
Improving patient and family experiences are paramount to our work. Programs include: Adopt-an-Animal Crates with a cuddly stuffed animal and certificate of adoption, and 1-year Zoo Miami family membership; Healing Arts/Claymation Art Station programs that provide art therapy/distraction; equestrian riding and learning how to care for a horse; Zoo Miami field trips; Newly Diagnosed Family Kits with over 30 items for patient and family to help them throughout their journey; Bald American Girl doll and Build A Bear teddy bear distribution to give the kids comfort; and our Treasured Moments program granting wishes/financial support.
In 2020 we maintained 100% of existing programs by moving to virtual platforms while expanding patient and sibling college scholarships program and launching the Study Buddies tutoring program. In 2020 our programs helped approximately 2,000 patients and their families. While the pandemic and fear of the unknown raged on, we remained steadfast in our commitment to support the South Florida childhood cancer community. We provided 224 virtual art sessions, 40 Adopt-an-Animal care packages, 70 Newly Diagnosed Family Kits, 27 equestrian riding and husbandry visits, over 100 hours of tutoring and 6 scholarships and 2 Honorable Mentions. We also awarded approximately $13,000 in gas/Uber, grocery store, Amazon, Target and Wal-Mart gift cards. Treasured Moments programming alone touches over 1,000 patients annually.
Can you tell us your research grant and your partnership with Dr. Lipschultz and his team?
Since 2016 Sofia's Hope has awarded its research grant to Dr, Steven Lipshultz, MD and his team at the University at Buffalo Jacobs School of Medicine and Biomedical Sciences. Dr. Lipshultz, who was the Chairman of Pediatrics at the University of Miami when Sofia was first diagnosed, is the world's expert on pediatric cardio-oncology. Dr. Lipshultz' work has been instrumental in this area and has yielded positive results for thousands of children and their families around the world. However, there is still a lot of work to be done. Our grant helps fund a Clinical Research Coordinator and, to date, has resulted in a total of seventy-eight (78) activities: two (2) grant approvals, one (1) scientific session, forty-eight (48) publications and twenty-six (26) presentations (see below for links).
In addition, we are committed to co-sponsoring the 1st International Pediatric Cardio-Oncology Conference with Cincinnati Children's Hospital. Due to COVID-19, the decision was made to postpone the conference to 2022, however, because there is a real thirst for knowledge, we are offering an online lecture series in the interim. The first Pediatric Cardio-Oncology Webinar through Cincinnati Children's Heart University was held on Wednesday, December 16th with over 200 registered! We will be hosting a webinar every couple of months leading up to the 2022 meeting, allowing for even newer and more cutting edge content to be covered at the in-person meeting. The next webinar is scheduled for April 13th at 11am.
What makes the 1st International Pediatric Cardio-Oncology Conference special?
The 1st International Pediatric Cardio-Oncology Conference is important as it will, for the first time in history, provide a forum for the dissemination of information to pediatric cardiologists, oncologists, pediatricians, and others working on the front-lines of childhood cancer around the world, along with opportunities for collaboration amongst researchers and academics in the field. With the adage, "knowledge is power" the more information that is shared, the greater the chances therapies can be developed for the detection and prevention of heart damage in childhood cancer survivors.
How can the Voyage MIA readership support your efforts?
VoyageMIA readers can help increase awareness of Sofia's Hope, our mission, programs and events. They can also consider supporting our mission through their time, talent and treasure. It takes a village to fight childhood cancer and we want to welcome you into ours!
It was so great to reconnect. One last question – how can our readers connect with you, learn more or support you?
For more information on Sofia's Hope please visit our website at https://www.sofiashope.org/
There you can also subscribe to our email list to receive monthly newsletter detailing the latest on our programs, partners, etc. You can also follow us on IG (https://www.instagram.com/sofiashope/), FB (https://www.facebook.com/sofiashope/) and Twitter (https://twitter.com/sofiashopenpo). Or email us at info@sofiashope.org.
Contact Info: