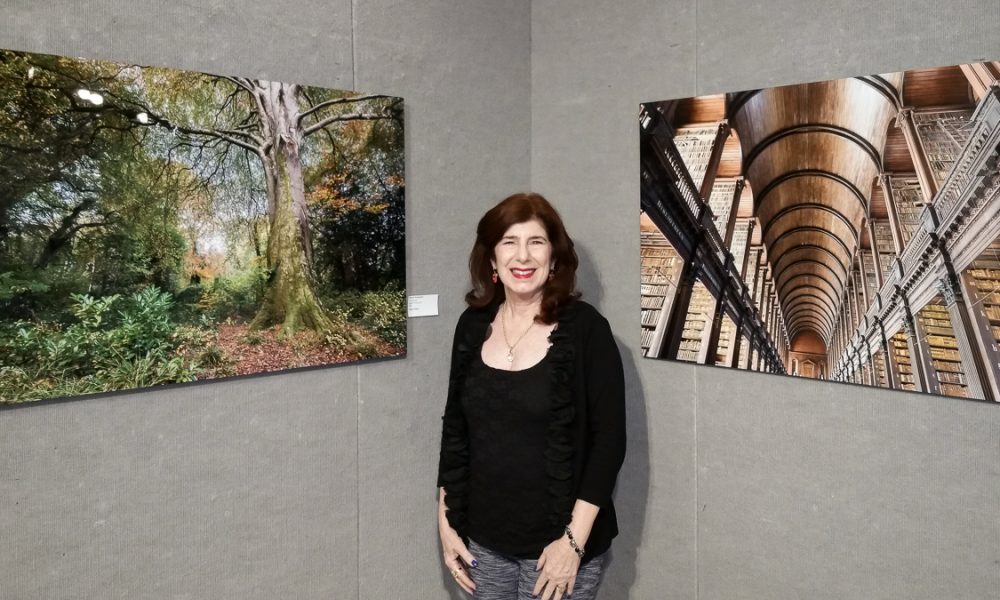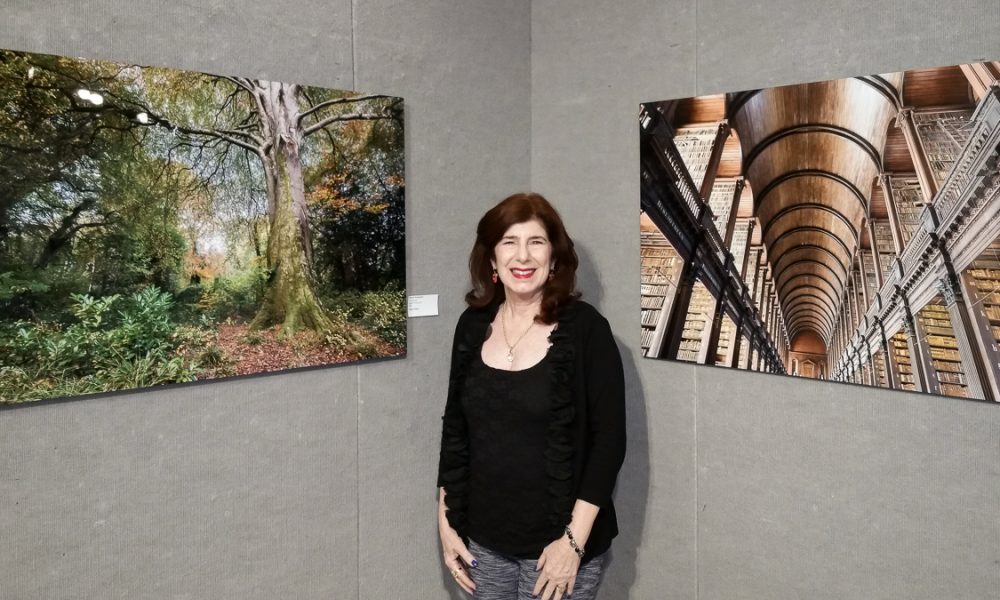 Today we'd like to introduce you to Phoenix SpiritDiva.
Phoenix, please kick things off for us by telling us about yourself and your journey so far.
The seeds of being a nature photographer were first planted as a child on family vacations to national parks. Although, my father never handed me a camera, I stood right next to him as he magically captured each vista. This love of nature and photography was nurtured with a steady diet of watching nature programs on television and reading National Geographic Magazine. In retrospect, I believe these early experiences helped shape my art for seeing.
Of course, I didn't set out to be a professional photographer. Yet life circumstances, or was it the Universe, kept bringing me back to it. In college I received degrees in English, Education and Administration; yet, I ended up teaching filmmaking, TV production, journalism, yearbook and newspaper production as well as managing media and public relations for the fourth- and fifth-largest school districts in America. I won national awards in journalism and was president of the Miami chapter of the Society of Professional Journalist.
Although, I had started a successful business and personal coaching and speaking business and published a much-acclaimed book, Messages from God, I experienced a series of mid-life crises of sorts. I lost my career in education being stuck in the middle of a political "battle," experienced two divorces and my mother and best friend died after a life-time of overcoming cancer. When I had just about lost everything, I returned to my hometown, Miami, to heal myself and help my father who was ailing. I built upon my spiritual coaching business helping people understand and "breakthrough" the storms in their life as they grew themselves and their businesses, hosted seven radio shows, and published two CDs. Then as my dad was nearing the end of his life, my youngest sister was doing the same. Both made their transitions about a year apart.
As a new year started I asked myself what I used to love. Photography. After walking away from film photography some 20 years before I returned to the digital age with new curiosity. I quickly attracted like-minded friends and mentors, joined local photography groups and reconnected with my love of nature and wilderness. Within a short time, I was entering photography contests and winning top awards.
Today I'm an award-winning, celebrated nature photographer with a mission to touch people's hearts through art. My works have been honored in numerous juried exhibitions, showcased in 16 solo exhibitions, including Everglades National Park Gallery and Olive Stack Gallery, featured in magazines and calendars worldwide and can be found in private collections in America and Europe. I'm the recipient of an Artist in Residence in Ireland, two public art grants and prestigious art awards and the featured artist for the first Endangered Exhibit – United Kingdom. Additionally, I've curated eight exhibitions, including the prestigious Broward County "Doing Business As 2017 Exhibit" and the ENDANGERED Exhibit – Art Basel and serve as President of the National League of American PEN Women-Fort Lauderdale Branch and am a principal in the Innovative Public Art Group. I'm honored to be selected for public art projects, including photography for the Broward 100's Inside-Out project and City of Oakland Park's utility box wraps.
Can you give our readers some background on your art?
It has been said that the camera reflects both ways. As an artist, every vision I capture through my camera's lens reflects my heart being touched by the soul of wild places and their inhabitants. My approach to photography and life is grounded in my philosophical belief that we are all one, we are all interconnected.
Being a nature photographer is a mystical experience. Like a meditation of light — color, texture, structure, pattern, and composition — it awakens an inner peace and knowingness. With each image, it is my desire that viewers are inspired to love, cherish and protect the fragile beauty and wonder that is nature as they reconnect with that inner peace. For me, preserving nature and wilderness areas is not a luxury, but a necessity for the human spirit. In protecting the world's nature and wildlife, the environment, we are really protecting the family of humanity. The importance of nature is more than a scientific necessity for creating air, clean water and producing food. It is a sacred necessity for healing and bringing peace to the human soul.
Although, I am primarily known as a nature and wildlife photographer, especially for my works on The Everglades, I equally love photographing life's beautiful moments from personal portraits to intimate moments like weddings and newborns. I call myself a "soul photographer".
What responsibility, if any, do you think artists have to use their art to help alleviate problems faced by others? Has your art been affected by issues you've concerned about?
Artwork has played a significant role in sparking public interest and commitment to save wild places and ultimately helped convince Congress that Yellowstone, America's first national park, deserved to be set aside as a national park. Today the National Park System encompasses 417 national park sites, including 60 sites that include "National Park" as part of their proper name. Artwork continues to be vitally important today with the myriad of human actions that threaten wild places and entire eco-systems. There is constant talk of cutting back funding for national parks as well as oil drilling and residential expansion into irreplaceable natural habitats threatening species on the verge of extinction. Hopefully my fine art photography can make a difference in preserving wild places for generations to come as have some of the most famous who came before me saved national parks, including Hudson River School artists like Thomas Moran and Albert Bierstadt to twentieth century photographer Ansel Adams.
What's the best way for someone to check out your work and provide support?
Currently I have two solo exhibits where people can see my work:
"The Everglades: Spirit of the Land" features 21 photographs that capture both the majesty and the frailty of the Florida Everglades. The exhibit runs through September 28, 2018. Bailey Contemporary Arts, BaCA, 41 NE 1st Street, Pompano Beach, FL 33060 in the west gallery in Blooming Bean Coffee Roasters. www.BaileyArts.org2.
"Photographs by Phoenix" features a collection of 12 images from birds in flight to sunrises and flowers from America's national parks to Ireland's castles. The exhibit runs through October 29, 2018. The Bake Bar, 3354 N Ocean Blvd, Fort Lauderdale, FL 33308. www.TheBakeBar.com
Please contact me if you're interested in a personal tour of either exhibit or sign-up to receive newsletters blasts on future exhibits at info@PhotographsByPhoenix.com
You can support my work by referring my services to anyone you know who's interested in fine art photography for special gifts, commission works of nature, portraits or pets, gallery owners, and brides and future mothers looking for capturing life's beautiful moments.
Contact Info:

Image Credit:
All Photographs copyrighted by PhotographsByPhoenix
Getting in touch: VoyageMIA is built on recommendations from the community; it's how we uncover hidden gems, so if you know someone who deserves recognition please let us know here.