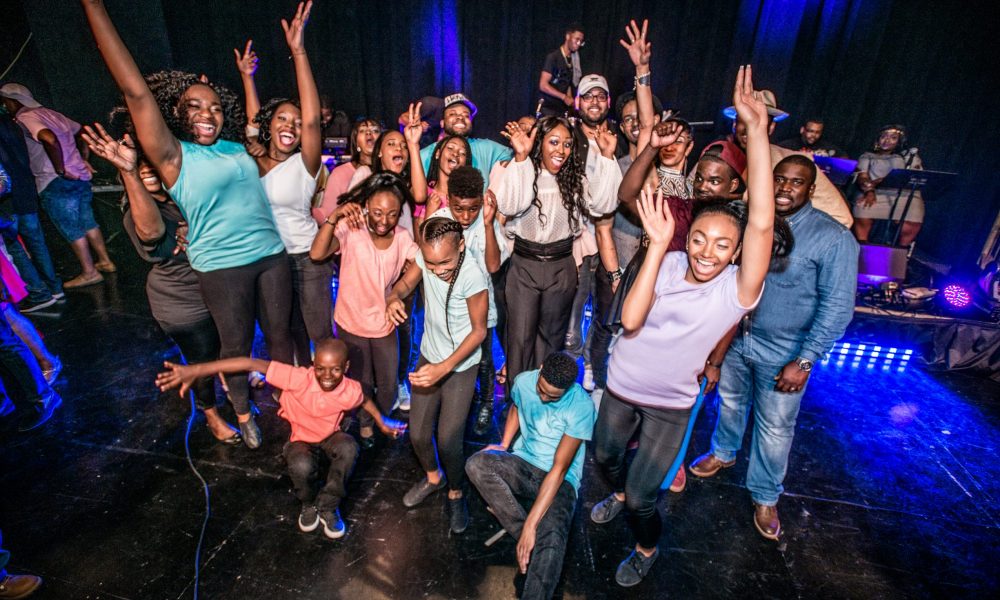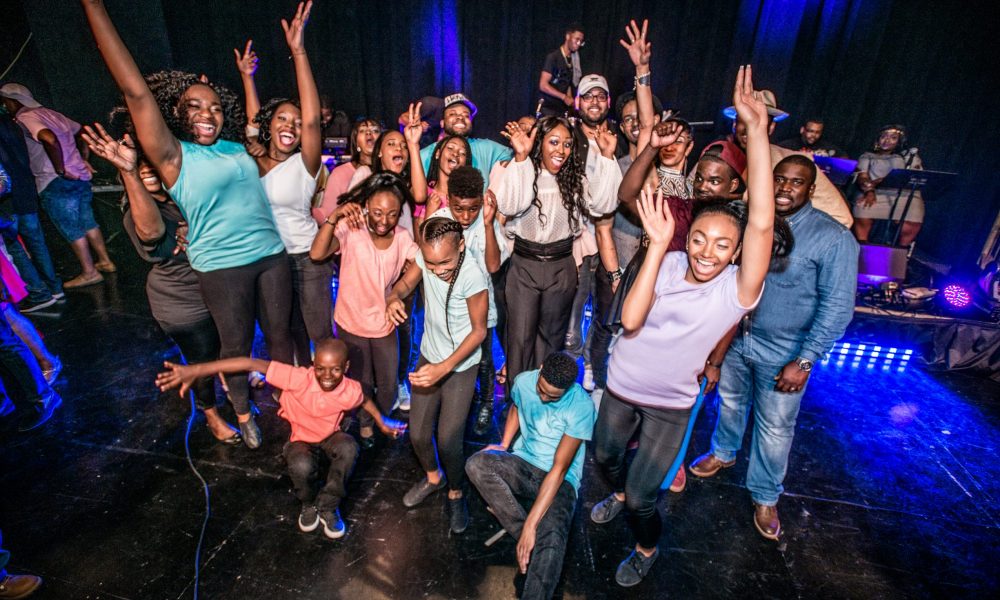 Today we'd like to introduce you to Zipporah Hayes.
Thanks for sharing your story with us Zipporah. So, let's start at the beginning and we can move on from there.
As a singer and songwriter here in Miami I found it difficult to find a space where there were no demands. Space where creativity could flow. A place where the support system and team were evident, strong, and polished. I've sung and recorded at many venues and professional recording studios such as The Adrienne Arsht Theater, The Colony Theater, The James L. Knight Center, Vanquish Studios, Bay Eight Studios, Markee Studios, and more.
I have also trained in various genres such as classical, gospel, jazz, r&b, pop, etc. As singers, we are often booked, hired, contracted, (whatever you want to call it) to perform particular genres or songs which doesn't really give one room to create. We kind of end up in a box. Zipporah hate boxes! I mean their great when you're making a move into a new house but their detrimental to an artists' unique flow.
My late mentor, Amelia Scott who was a teacher within the Miami Dade Public School System guided me for such a time as this. She was my high school chorus teacher whom I remained in contact with even afterwards. I can remember visiting her home one Saturday with my daughter who was then just a baby and asked to become the President of the Choir/Ensemble. I was extremely shocked and clueless as to what was going on but I was willing and available. I had never been the President of anything.
From that day on she unconventionally mentored me among many others. We spent many hours writing and developing plans for Productions, Youth Programs, etc. At that time I didn't see the significance, besides all I wanted was to sing. I couldn't see past her constant rants about how I was going to do more than just sing. I assisted her in Producing several productions and plays.
When asked to Produce a show, I had no concept. The only thing I had was the music but in order for me to Produce anything, I needed a purpose. Days and weeks went by and time was of the essence for a name and a budget. One day, it came to me, "Entourage". There was no particular meaning to it, I just thought it was dope. Then I thought further on what I needed as an artist starting out and basically what I wanted to see on stage. I asked myself, what was the void in Miami and then how I could fill it.
Not too long after, the concept came and artist development became the focus. Many singers I knew had the "It" factor just not the image, content, or music. I wanted to create a show that was simply expressed in one word, "Dope"! A show where hip Hop Artists connected with Singers and singers connected with Dancers and dancers connected with Musicians. Sounds like a circus right! Lol! Well, it is!
An unforgettable, mind-blowing, thought-provoking, energetic, and entertaining show. There is so much raw and unseen talent in Miami but for some reason or another, they only get so far. Then you have to ask yourself, is it the hair of the artist, the wardrobe, the song, their look, etc. The big question became, what is it? As artists, we need the complete package and we need to invest in ourselves in order to get the complete package.
We are now approaching year 3 and it seems just like yesterday that Entourage was born. Entourage has now served several local artists from Miami to Fort Pierce, Florida; ages 10 – 56. Entourage is not only a creative stage for artist development but it is a family. It is the place where artists are developed for commercial and professional use for television, music videos, live music shows, and more.
We serve as a service for the music and entertainment industry. An Apprentice Program under The African Heritage Cultural Arts Center partnered with Future American Music Entertainers, Entourage plans to develop hidden, seen, and unseen talent around the world. There is so much more good happening in the inner city than many know. One being, Entourage.
Overall, has it been relatively smooth? If not, what were some of the struggles along the way?
No, it has not been a smooth road and I'm ok with that. With any major project that helps people, there are challenges. The pressure from it all shaped me into who I am today.
Every year there are challenges. From some artists not being to handle the pressure til making sure the lighting and sound are on point. Things happen all the time with Production you just have to know how to fold, how to stay relaxed, how to network the heck out of the opportunity, and more.
Many artists struggle with the suggestions the image consults make. It is challenging for an artist to trust someone they don't know. However, when it is all said and done everyone is happy and making history.
Please tell us about Entourage.
Entourage is an apprentice program under The African Heritage Cultural Arts Center, Miami Dade County Cultural Affairs Department also in partnership with Future American Music Entertainers.
During Entourage's Season 2 several of the artists were given the opportunity to perform live at the Moonlight Oscars Celebration Borsht Film Festival held at The African Heritage Cultural Arts Center. This event allowed many of the artists to be featured in The Miami New Times, The Miami Herald, WPLG Channel 10, and other advertising outlets. This and many other memorable pre-show performances at The Miami Dade County Fair and Expo and more assisted in the sold-out/standing room only 2017 show, Entourage "LEVELS"!
One of the things that sets Entourage apart from many other talent competitions in Miami and abroad is the fact that we are family first. We provide not only a creative stage to express yourself as an artist but we provide heartfelt dynamic and memorable musical experiences in the form of dance, sing, rap, and musicianship all on one stage and at one time. We also provide one on one private sessions for each selected artist where they undergo intensive vocal and live performance training and artist development consultation.
Each artist performs with a professional live band and background singers. They are given the tools to become successful in the music industry which I believe is much needed in the Miami market. We have tons of talent here, we are just in need of a major televised platform to get it seen and Entourage guarantees that. Each artist selected from the open auditions are invited to perform live in front of a professional judge's panel during our annual/seasonal audition finals. Our audition finals are always open to the public at a small cost and videotaped.
Once the audition finals are completed the judges and I deliberate heavily over the finalists and their performance. This is always a difficult task whereas I am often soft-hearted for everyone. Soft-hearted is a term I use lightly because whereas it is a difficult task, it is also a task that as a producer I must consider the entire picture. Once decided, all of the Entourage artists are announced live on Facebook. I decided to add this idea as an opportunity for all who auditioned and chosen to hear verbal feedback from the judges who assist in the live announcement.
As the Creator, Producer, Director, and Vocal and Live Performance Coach my job entails various duties and responsibilities. I am constantly creating, adding, administrating, and coaching. Now I know that may sound like a one-woman show but I do have an amazing team who supports and assists to see the vision go forth. My phenomenal center Director of The African Heritage Cultural Arts Center, Mr. Marshall Davis has known me since I was about 14 years of age and allows me to spread my wings as a creative. With his support, it invites the additional glue from the entire Center staff.
I also have an amazing administrative team, a unique videography and photography team, production team, and a show-stopping Artistic Director and Choreographer Nolwen also known as Mama Nola of Nest of Living Arts. Each year Entourage is known for our breathtaking grand openings and jaw-dropping Grand Finales. Entourage is not a competitive entity yet it is a program and opportunity that provide services for talent agencies, record labels, film companies, script/songwriters, producers, casting directors, and more.
If you had to go back in time and start over, would you have done anything differently?
If I had to start over I don't believe I would do anything differently. Entourage was a seed that just needed to be planted. Once it was planted and watered it grew and it continues to grow. I have enjoyed the evolution of the show and am looking forward to what will happen next. There is always something new happening with Entourage and I guess that's what keeps people guessing and attending. It's a beautiful suspense.
Pricing:
Yes, for this year's production, Entourage "The Underground", the pricing is $25 pp (Adults) and $15 pp (Students w/ID)
Contact Info:
Address: 6161 N.w. 22nd. Ave Miami, Florida 33142
Website: www.ahcacmiami.org/entourageexpo
Phone: 305-638-6771/305-761-9864
Email: entourageauditions@gmail.com and zipporah.hayes@miamidade.gov
Instagram: entourageexpo
Facebook: entourageexpo
Image Credit:
Michael Marko
Getting in touch: VoyageMIA is built on recommendations from the community; it's how we uncover hidden gems, so if you know someone who deserves recognition please let us know here.