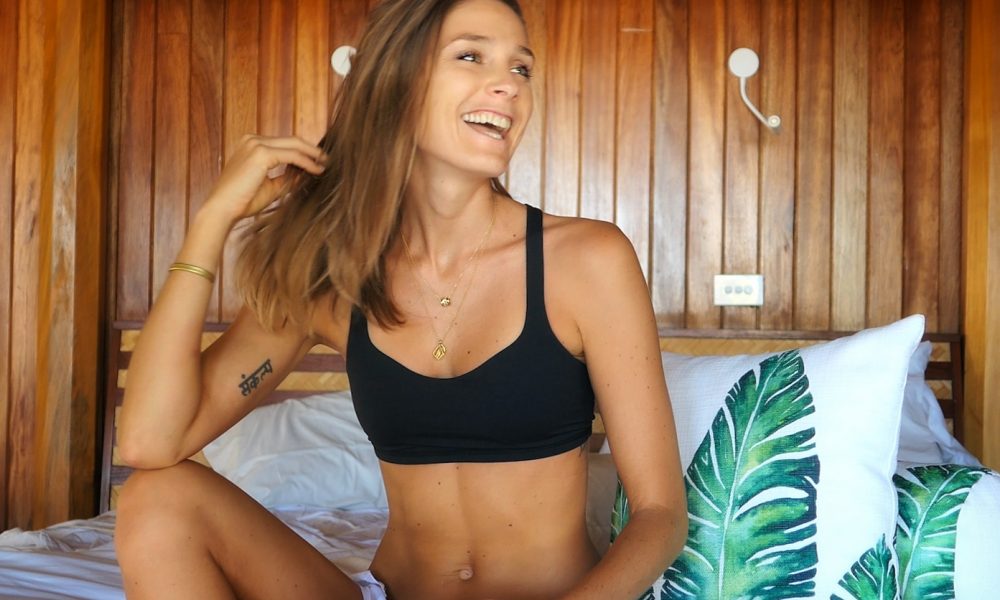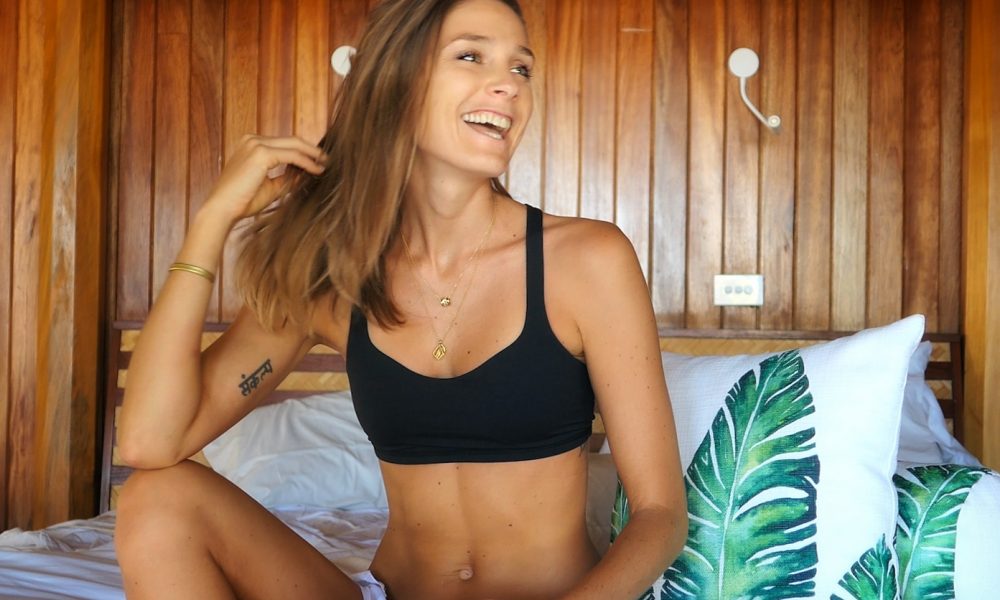 Meet Trailblazer Sara Quiriconi
Today we'd like to introduce you to Sara Quiriconi.
Sara, let's start with your story. We'd love to hear how you got started and how the journey has been so far.
Everyone loves the story of a survivor but the road to becoming one requires the curiosity, strength and courage of a warrior.
*This is the short version*
At the age of 14, I developed a really distorted image of my body
I graduated with honors, top of my class, with a BFA in Boston. Quickly after, I became immersed in the corporate world, succeeding in Art Direction and Graphic Design for the first eight years of my adult life. However, overcoming so many struggles in my own life, I felt this need and desire to share a more impactful message with the world to self-heal, empower and CHOOSING to thrive.
Shifting gears from the office to the yoga mat, I left the corporate world in 2013 to committed myself to educate and inspire others on the benefits of well-being, nutrition, mental health and traveling.
After 18 years of struggling with Eating Disorders and five years with alcohol addiction, I'm determined to share the message of Living Free. Through empowered choices and actions, to LIVE FREE is to never settle, and to embody a determined mindset, warrior spirit, and passionate heart raising you to become the highest level and most evolved (and ever-evolving) version of you.
If I can do it, so can you, warrior. And I'll be there to shed the light on the path to your own journey.
Has it been a smooth road?
Growing up, I had a very average and beautiful childhood. Great parents, healthy upbringing, given everything I needed—from an external standpoint, my life was perfect. Something happened at the age of 14 where I became acutely aware that I was "different" than others around me, the way I thought deeply about topics, the inner child that wanted to simply "play" and the teen that was trying to fit in in a world she was designed to be her own self
Some of the real-life "cancerous" struggles in my life have included: anorexia, bulimia, alcohol addiction, lymphoma cancer, divorce, PTSD, bullying, anxiety, unfulfilling jobs, and more.
If I were to look back and share a message to my younger self, it would be to be true to myself, stop trying to fit in, your "weird" is what will make you great, and your message and lessons you've learned along the way will help millions in your later life. I talk on this topic in my book, "Living Cancer Free" about the phrase I use #ownyourweird — and it's just that! Be weird, and own it. It creates inner peace and greater energy output by not trying to conform or be something you're really not.
A road will never be smooth because that would be boring and too easy. What makes greatness are those struggles, bumps, and the resilience you build along that journey to that make you stronger, wiser, and more clear on your path towards warrior victory.
We'd love to hear more about LiveFreeWarrior.
I started in Art Direction in the agency world, took a turn towards fitness, teaching yoga, and health coaching after eight years in the corporate lifestyle. Today, I've been able to successfully merge my passions of creating, movement and health, shifting my focus from teaching to producing, and being featured in, high-quality content in the wellness, fitness and travel sector, along with coaching, motivational speaking, leadership workshops, and conferences.
What sets me apart from other production agencies is my ability to be behind the camera as the creative director of photography and execution, along with being the talent in front of the camera sharing the message. My background and history in the creative world have enabled me to be confident in my creative eye and vision, along with my life experiences to be relatable, along with my education, to allow me to be knowledgable.
My husband and I have a production company with capabilities to be mobile and film anywhere in the world, so it's truly unique and incredible to have experience and capabilities that are perfectly set for speaking, well-being. creating, and traveling!
Do you recommend any apps, books or podcasts that have been helpful to you?
Ay! Aside from my own book "Living Cancer Free" (which serves as a great reality check and reference for any decision or choice that I'm making in my life to hold myself accountable and walk my own talk…)
Favorite apps include:
• Instagram
• snapseed
• plann
• LinkedIn
• YouTube
• uber
• autosleep (synced with my apple watch)
• Sanctifly
• Whatsapp
• Amazon Prime
• Evernote
• Cleaner App
• AA app
• Expedia
(Clearly, I use social media and travel a lot for my work.)
Resources: I'm a huge fan of listening to GaryVee and Tony Robbins for motivation and business inspiration; Peter McKinnon for video and production inspiration; fans and friends on Instagram, for daily inspiration and FUEL who share their appreciation and support for the message I'm sharing daily to LIVE FREE and empower through choice.
Contact Info: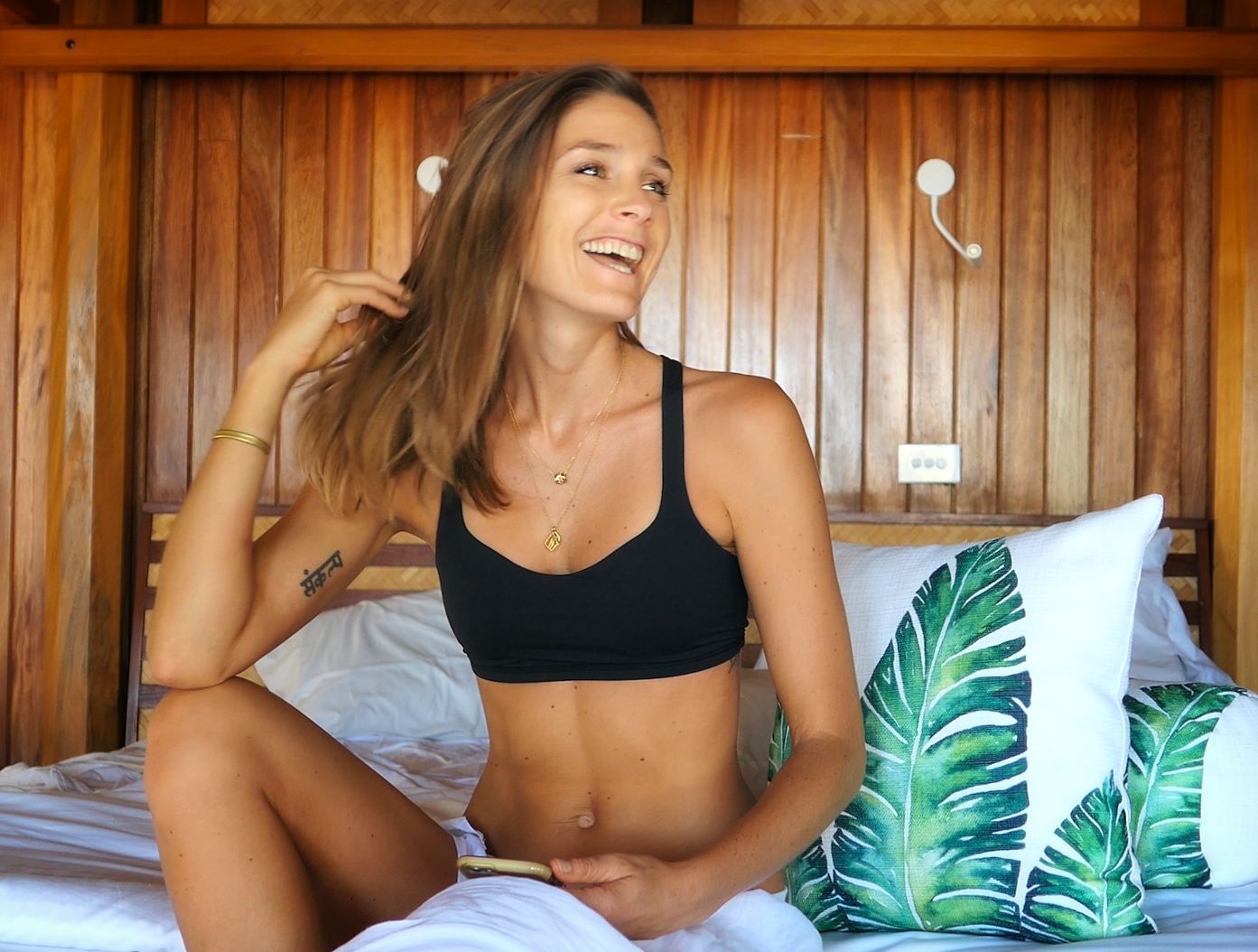 Image Credit:
Sara Quiriconi
Getting in touch: VoyageMIA is built on recommendations from the community; it's how we uncover hidden gems, so if you know someone who deserves recognition please let us know here.