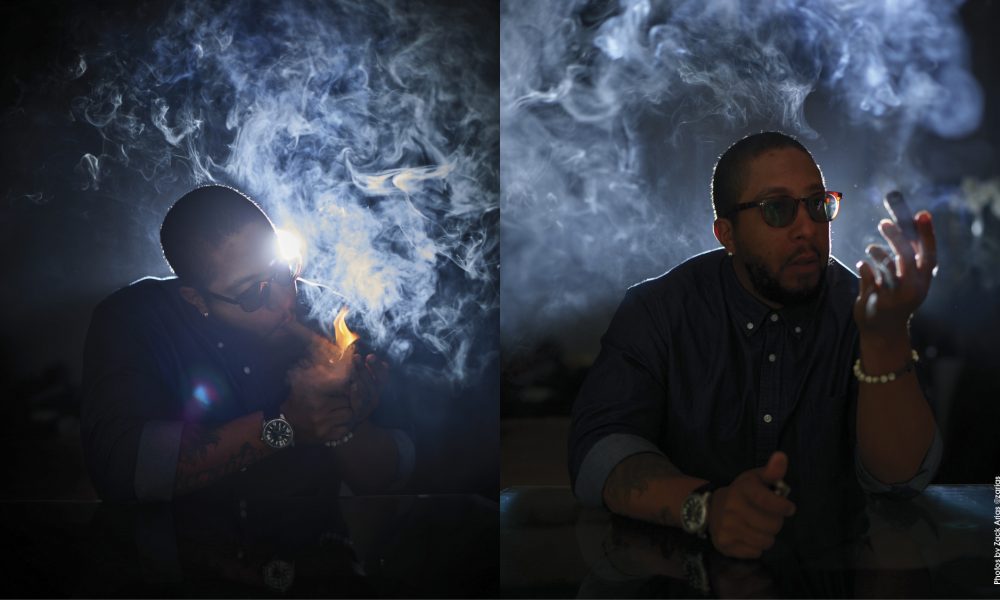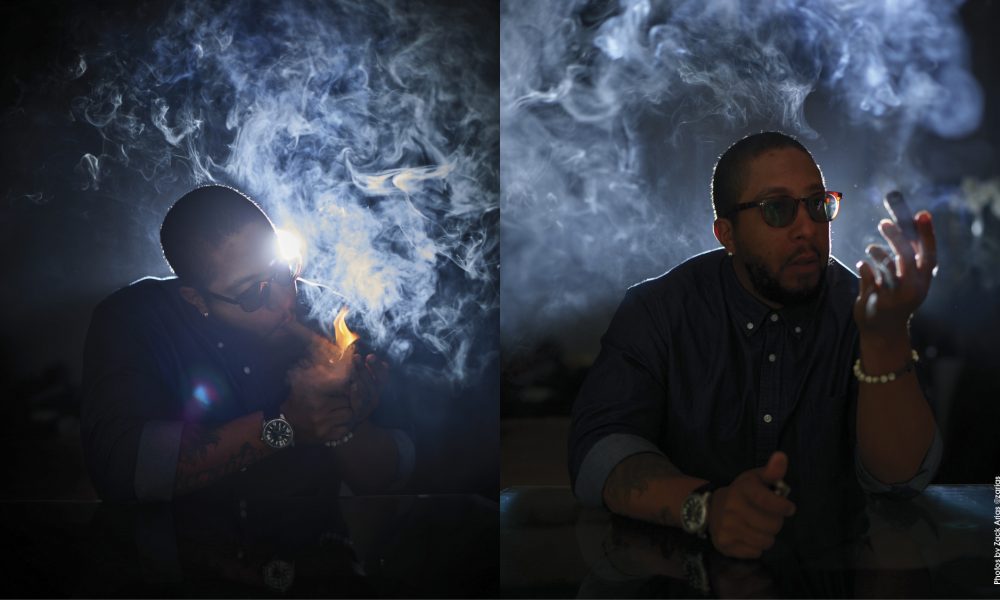 Today we'd like to introduce you to Tony Firpi.
Every artist has a unique story. Can you briefly walk us through yours?
Well, it all started in 1981 Brooklyn NY, Flatbush to be specific. Born to 2 Puerto Rican parents of low income and an older brother as well. We didn't have much growing up but what we did have my parents tried to give us the most of. Surrounded by a very large loving Christian family with deep art history & roots to NYC. With high crime & freezing winters increasingly getting worse we ended up relocating in 1986 when I was around 5 yrs. to Hialeah Florida a suburb of Miami known for its rich Cuban & Haitian community. Now I can look back & really understand how different Hialeah was from most places. The place where loud Spanish music could be heard at all times. A place with the smell of freshly baked pastelitos, crochettas & Cuban bread filled the air. I grew up around a very big mix of cultures & religions that really taught me to embrace the differences in people, art, music food & languages.
I grew up a church boy that couldn't listen to secular (non-Christian) music; I wasn't supposed to drink alcohol, I played the drums on the church worship team. In high school, I was in the Chorus & the band, Marching, Jazz & Drum Line. I did a lot of after school stuff! I was a very social guy & made friends pretty quickly, some of the funniest times of my life were in high school. I was a skater (skateboard & roller blades) that wore JNCO jeans religiously. High school was a montage of the beach, raves, high school pep rallies, getting into trouble with friends & just doing high school stuff. But even with a strict background I always found a way to rebel. I moved out at 17 & grew up real fast after high school was definitely a period of my life. I was trying to find my way & explored life free from the restrictions I grew up with. I don't regret anything I've done in my life or any hardship I have had. I learned a lot about myself & knew who I was pretty early. I had always excelled at art, but I wasn't really doing anything with it, back then I did more sketching graffiti with friends like one of my best friends Tito who showed me how to graff & is where the name Devious Elements came from. I had always been involved artistically as a musician. & grew up a skater that loved good hip-hop & a wide range of influences like Rage Against the Machine, Hed PE & Tupac. I've always had a huge interest in streetwear since I was younger & loved brands like Echo Unlimited, JNCO, Mossimo, DC & Element.
I didn't get into the creative field as an actual career until I was in my 20's, before that I had jobs from phone sales, lots of retail, I was definitely a mall rat for a while which feels like a lifetime ago now as I reminisce. Lol, One of the last jobs I had before photography was in construction as a concrete pumper which was a VERY hard job that demanded a lot of my body & mind. Long hours, lots of bruises & always a stain of concrete on my hands, I did that for four years until I injured my right-hand pointer finger in a concrete pump one cold rainy day in Ft Lauderdale. I ended up getting a point & shoot camera while I was recuperating & started to take photos of friends just for fun. I never pumped concrete ever again. I really learned how to use my camera without having any kind of fancy lighting or equipment. I used to collaborate with my best friend Alejandro Herrera; he really showed me a lot about the technical side of photos. I used to take photos & he used to Photoshop my images in crazy creative ways. We would have a lot of fun just creating something without an intention to make money off of it. Eventually, I ended up teaching myself Photoshop & started editing my own photos. I also taught myself graphic design & made a career out of it. From graduation photography to becoming the head photographer & designer at Auto Trader Classics car magazines, to end up at one of the largest Advertising agencies in the US with one of my main clients being Wal-Mart Enterprises. Time flies when you're learning & having fun doing it!
At the time I was buying from other streetwear brands & thought "Why don't I put my own photography on clothing & start my own apparel brand out of it? So in 2014, I started Devious Elements Apparel, a clothing brand that would not just be about clothing but a vibrant lifestyle brand where I could also showcase artists, culture, events, music in the form of clothing, video, photos & art. I also collaborate with artists I admire to create clothing collections that can spread the good vibes, art & flavor of a brand I have always wanted. I love the people I work with & what I do & I feel like I have worked my whole life to get to this point. Everything I have learned in my life has helped me get to this point.
Please tell us about your art.
When I am photographing, I really love to work with people especially. Natural movements in action & always candid, I love to capture the peak of a moment right before it ends. I think my style & look of photography is vivid, colorful, tells a story & has an impact. I like to twist my photos in very subtle ways to give it that push over the edge. Shooting outside using my surroundings & natural lighting to portray what I am looking for. I love shooting many different types of things, but my favorite is to photograph people. When it comes to creating clothing I really love vibes that remind me of where I grew up. Bright colors, tropical feels that can remind you to have fun & don't take life so serious. I hope I can create clothing people can wear that someone would say "Damn that is dope!" What I hope people could take away from my work is the passion that goes into every piece of clothing or photograph. I also collaborate with several different artists that I not only respect but I really admire what they do and their craft. I don't just work with these artists, we are also friends. I love what I do.
We often hear from artists that being an artist can be lonely. Any advice for those looking to connect with other artists?
I myself am a very social guy, so I have met many artists in really different ways. The majority of artists I know are very welcoming & inviting to mutual artists & random people they come upon on the street or a gallery. They would much rather you come talk to them about their art then you just ignore them. Nowadays with social media, it is easy to find an event with local artists that are doing their thing. Don't be afraid to spark conversation & connect, just get out & do!
How or where can people see your work? How can people support your work?
You can checkout my apparel brand page main website https://www.deviouselementsapparel.com or my personal photography/design website https://deviouselementsphotography.com
Contact Info:
Getting in touch: VoyageMIA is built on recommendations from the community; it's how we uncover hidden gems, so if you know someone who deserves recognition please let us know here.