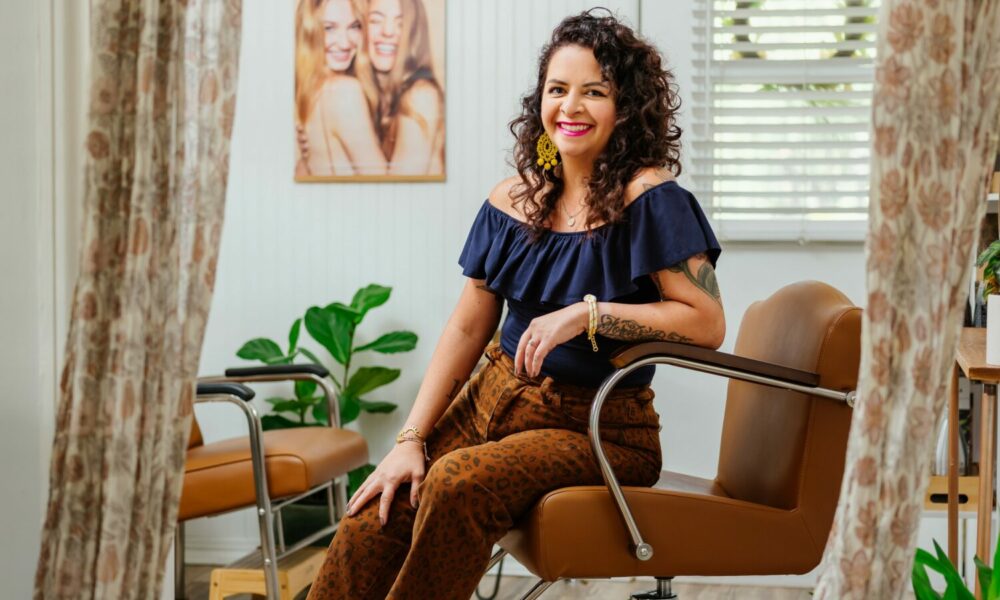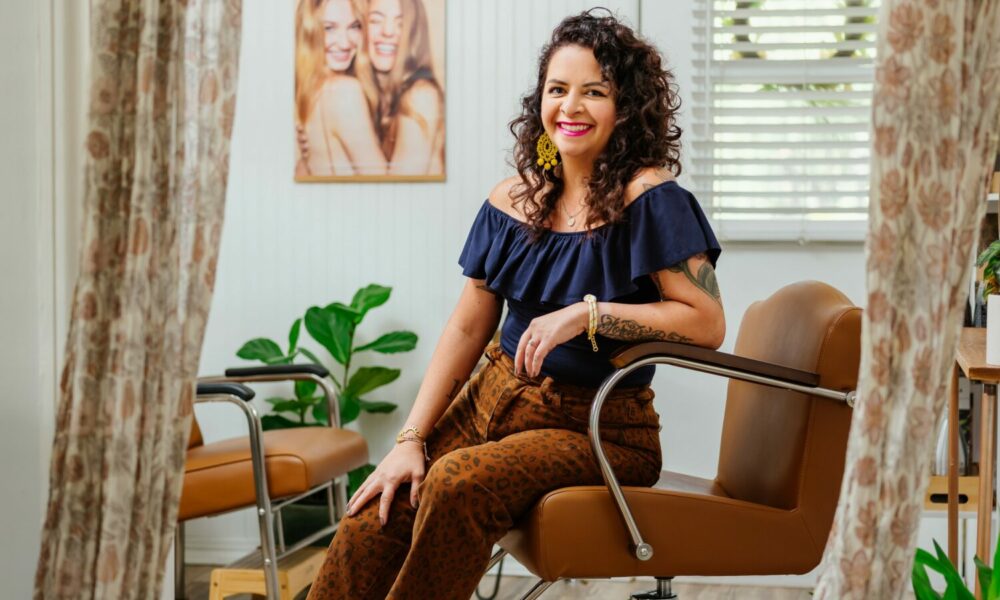 Today, we'd like to introduce you to Siobhan Silva. Siobhan was introduced to us by the brilliant and talented Danielle Ferrari.
Siobhan, thank you so much for joining us today. We'd love for you to bring our readers up to speed – can you introduce yourself and share your story?
I have been in the hair industry for 17 years and recently opened my own one-chair non-toxic salon in Seminole Heights. My journey to this point was one I never could have imagined. I graduated college in 2002 from Florida State University and pivoted my career choice sooner after when I decided to go to hair school at the Aveda Institute in St. Petersburg. I knew I wanted to work and learn from the best. The hair industry looked a lot different back then than it does now. I thought I would be content always working for others but after turning 35, I decided I wanted to do things my way. I chose to align myself with hair brands that are unique in vision and created a private one-on-one experience for my clients at The Luna Parlor.
Please talk to us about your creative work and career. What should we know?
The Luna Parlor is located inside the cutest blue bungalow in the heart of Seminole Heights. The space is private and intimate, and I only use non-toxic products. I see one client at a time and place high value on making my clients feel heard. It is a safe space where you can feel comfortable and be yourself. I love encouraging clients to love their natural hair texture and love the perfectness of being imperfect. I give my clients haircuts they can easily air dry, giving them the freedom to not have to worry about their hair and still live their best lives.
Danielle Ferrari and Valhalla Resale, Inc. have been great to us and I know you've got a great relationship with them as well. Maybe you can tell our audience a bit about Danielle and Valhalla Resale, Inc. and your experience with them.
I literally cannot imagine my life without Valhalla. I first had heard about her store about 4 years ago from some of my clients. I became a member about a year later and it has been one of the greatest decisions I have ever made, no exaggeration. I have so many favorite things about Valhalla but my top would be how much easier my mornings are and the joy I get in getting dressed every morning. I used to fuss over what I was going to wear for the day. I used to buy clothes every once in a while and wear them so much that I'd eventually get sick of them. With my membership though I have that exciting feeling you get when you have a new outfit to wear. EVERY DAY. It literally frees up space in my brain. Going to exchange my clothes brings me immense joy. I never truly enjoyed shopping but the experience at Valhalla is more than just shopping. I have developed beautiful relationships with them and it gives me a moment to relax and have fun. They know my style and pick out amazing outfits for me to try on. You feel so special when you are a member.
I also feel good knowing that Valhalla aligns with my beliefs and values of being better to our planet. I've learned so much about how the fashion industry is one of the top polluters in our world and I feel better knowing I am contributing to something better and to a business that truly cares about change.
I say this with so much honesty, I don't know what I would do without my membership. It's more than just clothes- Danielle and her employees have become like friends and I wouldn't trade it for the world.
Website: www.thelunaparlor.com
Instagram: lunaparlorhairstudio
Linkedin: https://www.linkedin.com/in/siobhan-silva-16a47a1a5
Facebook: www.Facebook.com/lunaparlor
Image Credits
Ashlee Hamon Photography