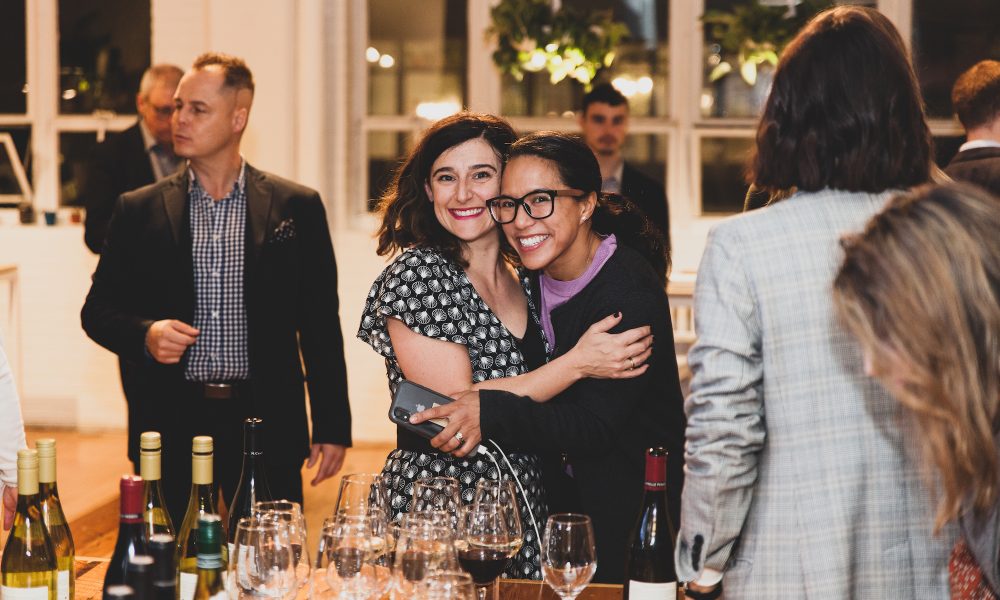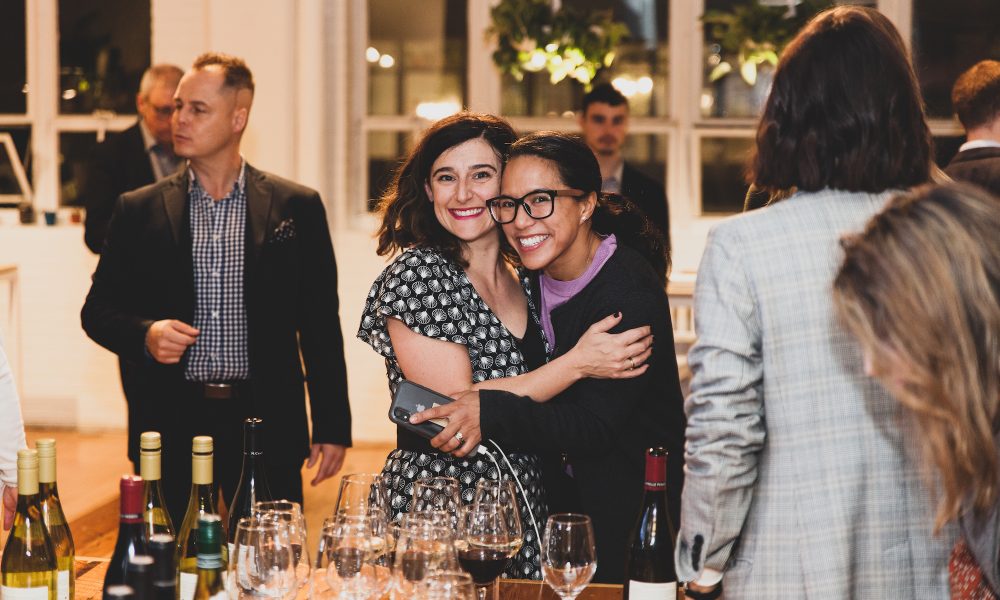 Today we'd like to introduce you to Sandra Abi-Rashed.
Sandra, before we jump into specific questions, why don't you give us some details about you and your story.
I was born in Montreal, Canada. I am the daughter of immigrant parents, my mother is from the Philippines, my father from Lebanon. I grew embracing the diversity of Canadian culture, a melting pot as they say of different nationalities. At the same time, my parents made it a point to share their heritage with me in any way they could. Ironically, my fondest memories as a child, are not from Canada, but from my mother's village north of Manila in the Philippines where we spent many extended vacations as a child and through to adulthood.
Without even doing it on purpose, my mother shared inspirations and lessons with me about generosity, altruism and the importance of giving back. By the time I was in my late twenties, I had organized a number of projects to support my mother's mission of giving back to her village: launched a computer camp in a local school, held fundraisers for computers and school supplies, and organized restoration projects with students. Ultimately, my mother taught me that a journey of a thousand miles begins with a single step and that even something that appears small could have a ripple effect in terms of impact.
As the years past, the seed my mother planted continued to grow. I found myself naturally gravitating towards volunteer programs, community projects and charitable organizations. More often than not, these projects were related to education, community development or mentoring. As time passed, I continued to be actively involved and front-line in various philanthropic endeavours, combining my full-time job with side-hustles that brought me more meaning and purpose. Then one day, a few years ago, I felt like something was missing.
Although I loved my job (I was Publisher of ELLE in Canada at the time), I yearned for a deeper sense of purpose. Giving-back had been a common thread in my life, but I felt the need to build something new, my own program, a project from the ground up, that would have a concrete impact on the younger generation… and more importantly, deep down, a project that would instill in my children the same values and lessons that my mother had shared with me. And so a few years ago, I decided, along with one of my colleagues (who became one of my bestfriends), Melanie Frappa, to co-found a project of our own: a mentoring program that would be all about giving back, sharing experiences and encouraging exchange between professionals.
The idea for Mentoro came about quite naturally as we found ourselves having coffees with more and more young professionals. They were just starting out in the workforce and had a lot of questions about their career. They didn't know if they were on the right paths; if they should stay or move on, ask for a raise (yes, but how?), or take on more responsibility. They had questions about things not covered in school, so they reached out, looking for mentorship.
And late one night, over coffee in Paris (very important detail!) we decided (perhaps a little naively) to try changing the world our own way, one coffee at a time. We would set up a mentorship program. We wanted it to be free, simple, practical and inclusive: available to both men and women, as well as to both entrepreneurs and non-entrepreneurs, residents and non-residents. This was our vision when creating Mentoro, which means mentor in Esperanto, the universal language.
Since its launch, the Mentoro movement has connected over 350 mentors and mentees across various industries including fashion, arts and culture, technology, communications, digital technology and media. And when I moved to Miami in July 2019, I decided to extend the Mentoro movement here. In Spring 2020, Mentoro will be launching a cohort of mentors in Miami focused on the luxury industry. We are actually recruiting mentors at the moment, looking for professionals with experience working in the luxury space (fashion, beauty, arts, travel, accessories, spirits, real estate, etc). Over and above the experience in the industry, however, we are looking for professionals who would like to give back and offer a few hours to the up and coming generation.
Today, Mentoro is still a side-hustle for me. I carve out time for this passion project around my full-time role as Managing Director of Happyfication, a New York based data intelligence company focused on making omni-media and marketing effective, efficient, and more transparent for brands. Balancing both just work… and to be honest, I don't know what I would do today if I did not have Mentoro in my life. I have personally had mentors throughout my personal and professional life, people who played a key role in my personal development. My mentors always seemed to come along at critical points in my development and provided valuable guidance, support, advice. This is my way of giving back or paying it forward as some may put it. There is something extremely rewarding about knowing that you have a positive and concrete impact on someone's career.
Has it been a smooth road?
The biggest struggles in the early phases were funding and time. As you know, running a non-profit organization requires support from the public and private sectors to stay afloat. Luckily, we have amazing sponsors and received some generous grants in order to remain operational and even grow. And of course, keeping this project up and running while working full-time is also a challenge. But we have a really amazing Program Managers and committed volunteers who help us to keep our wheels turning!
We'd love to hear more about your organization.
Mentoro is a non-profit movement that connects young professionals with accomplished mentors who are ready to share their knowledge, advice and experiences. Our mantra is 'We believe that sometimes a conversation over coffee, with the right mentor, can have a concrete impact.'
How does it work? In each cohort, we draw up to 25 experts from various sectors and we invite potential mentees to apply for the program. Mentees usually have 3-5 years of experience. We decided to focus on this group – 3-5 years experience – because studies have shown that it's during this point in their career that they need the most guidance. Once the application period ends, a jury evaluates each application, and pairs each mentor with a mentee for a period of six months.
What is the commitment required by mentors?
Participate in a cocktail for mentors (great opportunity to meet the other 24, industry mentors)

Meet their assigned mentee 2 to 3 times for coffee in the six-month period for a conversation, a simple exchange of ideas and experiences. We wanted to keep things simple, light (for both mentors and mentees), and most of all FREE for mentees.
A few mentors in Miami who have already accepted to be part of the upcoming Luxury Cohort:
Alexandre Venturino (COO,

Dr. Brandt Skincare

)

Beth Sobol (President,

Fashion Business Association of America Foundation

)

Carolina Marini (Director International Sales,

Movado Group

)

Catherine Cochaud (International Business Development Director,

CC8pro

)

Christiano Marchesini (CEO,

Brazil Fashion Forum

)

Elodie Thellier (General Manager, TAG Heuer, LVMH Watch & Jewelry)

Emilie Kornowicz (Marketing Director,

Travel Retail Rémy Cointreau

)

Emmanuelle Beauvillain (Director of Marketing and Communications,

Bayard Inc

)

Erika J. Quijano (Technical Category Director,

Royal Caribbean Cruises

)

Fabiola Martins (Business Development Executive,

Artefacto

)

Florian Marrone (General Manager,

Lancôme, IT Cosmetics

,

L'Oréal

)

Kathryn Mikesell (Executive Director,

The Fountainhead Residency

)

Leyla Rojas-Osorio (Principal CEO,

Global Cruises

)

Luis Conde (Vice-President Sales,

Swarovski

)

Omar Lopez-Chahoud (Artistic Director and Curator,

Untitled

)

Rina Carvajal (Executive Director/Chief Curator,

Museum of Art and Design

)

Romain Poylo (Americas Managing Director, Hermes Fragrances)

Sara (Fifi) Castany (President,

Sareli Media Group

)

Stephane Barraque (CEO and Partner,

Sandrine de Laage

)

Tanguy Debuchet

(General Manager,

Coty

)

Valerie Bihet (President,

The VIBE Agency

)

Yannick Raynaud (Managing Director,

Travel Retail Americas L'Oréal

) 
And others to come in the next few weeks…
Is our city a good place to do what you do?
I absolutely think that there is room in Miami for a program like Mentoro. There are two main trends we are seeing in society right now, in almost every industry, across the board. The first wave of baby boomers have already retired, and the subsequent waves are on the brink of leaving the workforce. In parallel, the younger generation (aka millennials) represent over 50% of the workforce. Between the two there is a knowledge gap, a gap that could be filled through mentorship.
When I moved here in July, I started to reach out to a few people in my network to see if they thought Mentoro had legs here. "Do you think a Mentoro cohort would work here" I asked them? The answer was a resounding yes. I've actually been pleasantly surprised by the enthusiasm and generosity the mentors have shown since the recruitment process started. Most accepted to participate right away, and even referred me to other people in their network. Most of the mentors who accepted right away had one of two responses 1) "I had a mentor guide me and I see this as an opportunity to give back" or 2) "I would have loved to have a program like this when I was starting out".
I also think that both mentees and mentors can learn and grow in a program like Mentoro. It's about bringing communities together, connecting individuals who would not meet otherwise (both mentees and mentors). And mentors walk away knowing that they've made a concrete difference in someone's professional career. 
It's all about making connections!
Contact Info:
Suggest a story: VoyageMIA is built on recommendations from the community; it's how we uncover hidden gems, so if you or someone you know deserves recognition please let us know here.